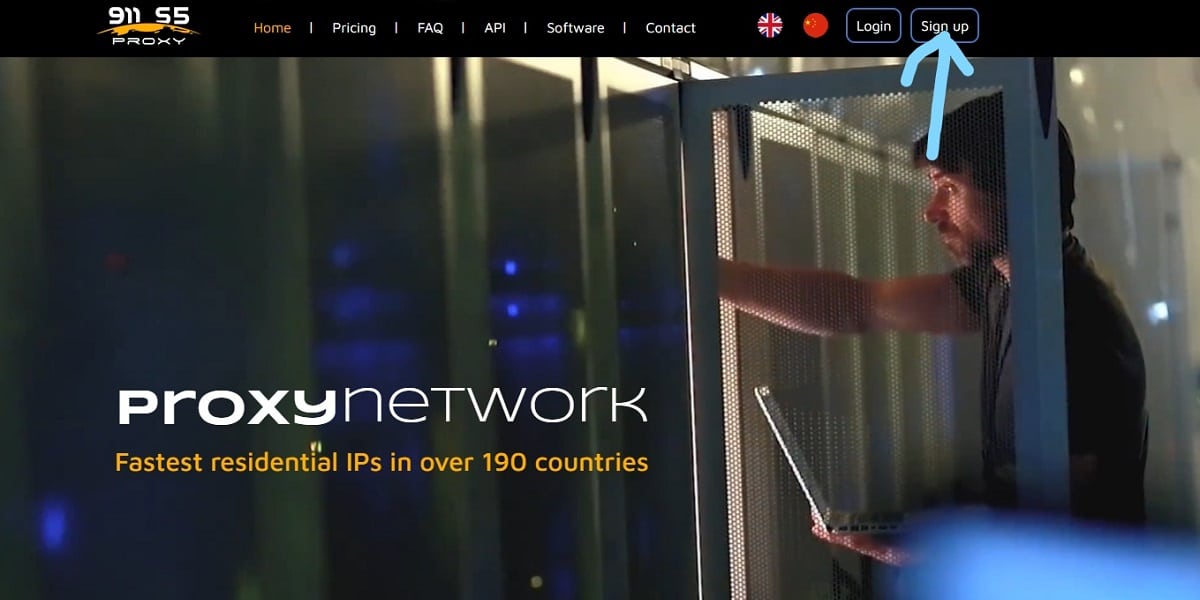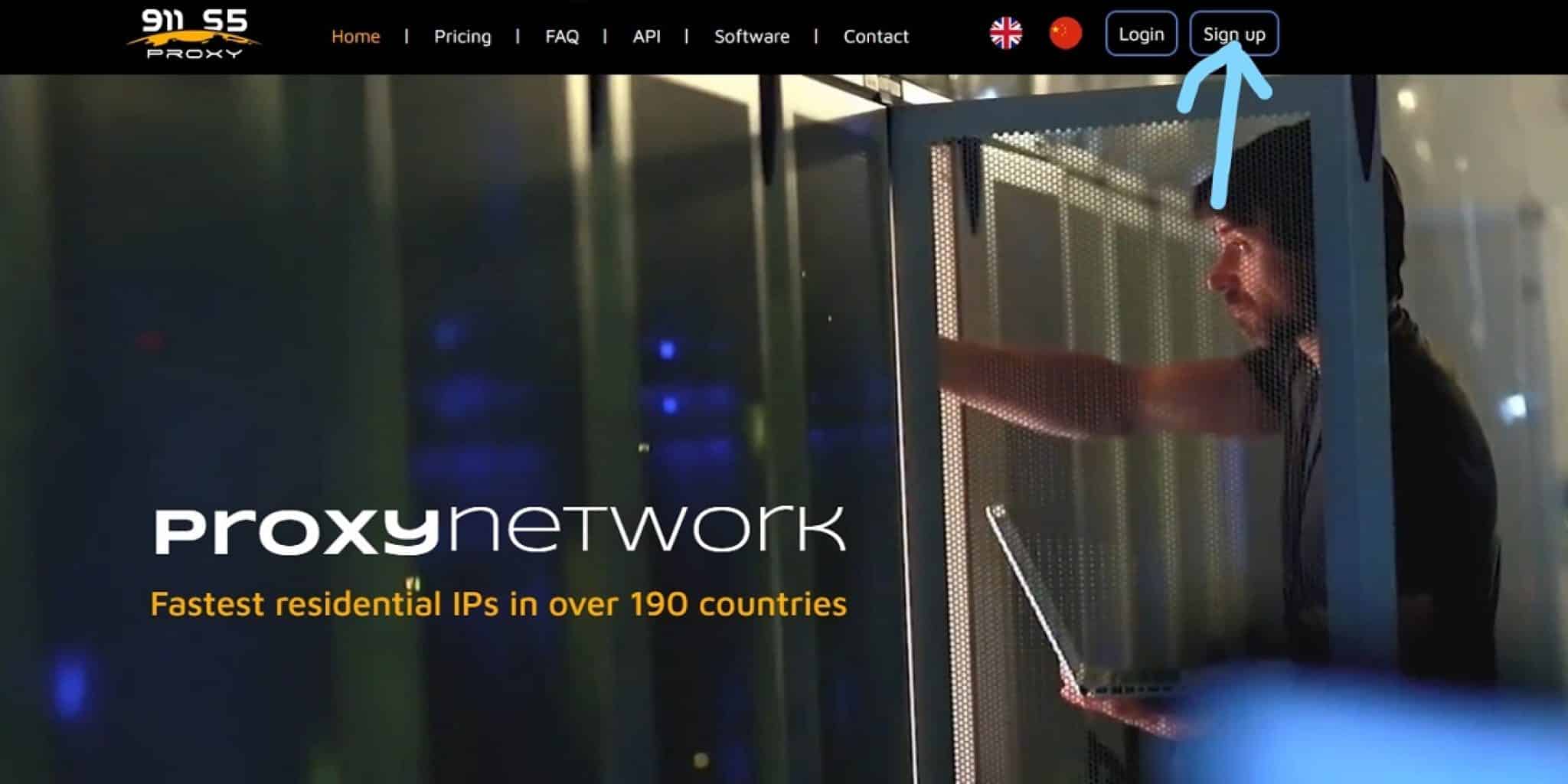 Have you had negative experiences with 911 proxies and wouldn't want anything to do with them again? Read on to learn about 911 proxy alternatives.
For several years, 911 proxy, also a residential proxy 5 service, made headlines among the best proxies, with over 100,000 of its customer base in the United States. With a long history of renting out their IPs, the proxy service management reported a data breach that tampered with key components in the proxy's servers, causing them to crash and shut down completely.
As a result of the data breach, most users got affected, with some having their accounts compromised to a no-return state. However, with this proxy service no longer active, there are many other active proxies that you can make good use of them.
Best 911 Proxy Alternatives
Before their data breach, the 911 proxy service was perceived as the best in most states; however, since their shut down, several proxies have sprung up. The key to finding the best one among them all is sticking to your needs, budget, and many other related features. However, even with promises to meet all your requirements, not all proxies match up to these expectations.
So, we have the best alternatives for you if you are looking for a 911 proxy alternative.
---
IP Type: Residential proxy
Locations: 120 countries
Proxy Protocol: HTTP(S) + SOCKS4/5
Cost: Starts from $99 for 8 GB
The Soax proxy network is one of the largest in the world, with hundreds of thousands of IP addresses available. Their residential proxy service is very affordable, and they have a genuine whitelist of IPV4 addresses. This means that most SEO tools will work perfectly with their proxies, which makes them ideal for monitoring pricing policies and other similar tasks.
With Soax, you get unlimited concurrent sessions and good worldwide coverage. They also support SSL encryption for added security. So you can use Soax to create multiple users with different ISPs and locations so that when your competition changes their prices or adds new features, you'll be able to see which ones work best for customers in different areas worldwide.
---
IP Type: Residential proxy
Locations: All countries in the world
Proxy Protocol: HTTP(S) + Socks5
Cost: Pay per use, $15.00/GB for residential proxies
for web data crawling
Bright Data is an innovative data mining software that helps businesses to retrieve all public data they need from the web. It offers real-time insights and analysis on 30+ million data sources, including news sites, blogs, social media posts, and other online content.
Bright Data is a powerful tool that can help you get a competitive edge in today's business environment. It lets you retrieve all the public data you care about in a matter of minutes without hiring team members to do it manually.
The most exciting thing about Bright Data is that it comes with new daily feature releases so that you always have access to the latest features as soon as they are released. You also have access to 24/7 global support and dedicated account managers who will help you get started with Bright Data immediately!
---
IP Type: Residential proxy
Locations: All countries in the world
Proxy Protocol: HTTP(S) + Socks4/5
Cost: Starts from $149.99 for 10 ports
Shifter is a high-quality and reliable provider of residential IP addresses. The company offers over 31 M+ residential IPs from around the world – all of them are provided in the US and Europe. The IPs are rotated every 60 seconds, and there are no logs, so you can use them from any device without worrying about being caught.
Shifter offers its own scraping API that allows you to automate your web scraping tasks. It also provides Cloud Hosting with 99.99% uptime guarantee for your data storage needs.
If you are looking for a good service with a fast response time, then Shifter is the right place for you.
---
IP Type: Residential proxy
Locations: 127 countries
Proxy Protocol: HTTP(S) + SOCKS4/5
Cost: Starts from $4.99 for 1 GB
Proxy-Cheap is a proxy service that offers a wide range of proxies, including residential, mobile, and datacenter. The proxies are available in all countries worldwide, making it easy to access geo-blocked websites. The website offers an easy-to-use interface with an intuitive dashboard that allows you to manage your proxies easily.
Proxy-Cheap is a great alternative for anyone looking for reliable, affordable service.
---
IP Type: Datacenter proxy
Proxy Protocol: HTTP(S) + Socks5
Cost: Starts at $2.08 per US Proxy for a month
Proxy-Seller is a powerful, fast, and secure, anonymous proxy service. It provides an internet gateway to the world wide web. You can unblock any blocked website or content with Proxy-Seller. Just type in the address of a blocked website or anything you want to find and press enter. Proxy-Seller can be used for free on mobile phones, tablets, or PC by using your browser.
Proxy-Seller has a huge network of private proxies that are dedicated to help you stay anonymous while browsing the internet. They offer more than 900 different subnets and over 350 networks to choose from. Their servers support SSL encryption (https), ensuring that all your data remains private and cannot be intercepted by anyone other than yourself!
---
IP Type: Residential proxy
Locations: Over 100 countries
Proxy Protocol: HTTP(S)
Cost: Starts from $3 monthly for 1GB
HydraProxy is a proxy server network that provides its services to individuals and businesses. It has been in the business since 2010, which means it has been around for almost a decade now. It offers unlimited bandwidth and no restrictions on traffic at all. It also has no monthly costs or contracts, so you can order what you need in as little as 1 gigabyte of data.
You can choose from several locations such as the USA, UK, Canada, Australia, etc. You can also set your own geo-location with HydraProxy's rotating/sticky IPs feature.
---
IP Type: Mobile proxy
Locations:  

US, Germany, UK, Israel, and Austria

Proxy Protocol: HTTP(S) + SOCKS
Cost: Starts from €89 monthly
The Social Proxy is a leading provider of dedicated 5G & 4G mobile proxies located in the United States (New York, Texas, San Francisco, Miami), United Kingdom, Austria, Israel, and Germany. As advertised on their site, they just recently launched their 5G proxies whose speeds range from 100-400mbps. 
This top-rated speed, excellent proxies' uptime coupled with reliable and clean IPs, and round-the-clock customer services are just a few of the reasons why you should try their proxy services. If you are still browsing so you can choose the one that best suits your need, worry no more as they are providing a 24-hour free trial. If you need a longer time to test the service, you may also contact their support for negotiation.
---
IP Type: Residential proxy
Locations: 140 countries
Proxy Protocol: HTTP(S) + SOCKS4/5
Cost: Starts from $49.95 for 10 GB
ProxyRack is a proxy service that provides you with an IP address from another country. You can use this to hide your real IP, access blocked websites, and even stay anonymous online. It's a great way to protect yourself from hackers and other threats.
ProxyRack gives you access to multiple proxies at once. You don't have to switch between different servers or wait for one to load before accessing another website. Instead, you can just keep going with your browsing as usual!
ProxyRack has fast speeds, so there won't be any delays when loading content on the internet. This means that if you want to watch videos or listen to music online, they won't take forever to load as they would if you were using a weaker connection or, worse yet, no proxy at all!
---
IP Type: Residential proxy
Locations: Over 100 countries
Proxy Protocol: HTTP(S)
Cost: Starts from $50 monthly for 5 ports
Storm Proxies is one of the best proxy services because it offers everything that you can look for in a proxy service. The company offers residential IPs (static), backconnect rotating proxies, high-speed performance, automatic and instant delivery, unlimited bandwidth, and anonymity.
We were also very impressed by the fact that there is no need for manual replacements or APIs! This means that you don't have to worry about changing your IP addresses every so often as other providers require!
---
IP Type: Residential ISP proxy
Proxy Protocol: HTTP + SOCKS5
Cost: Starts from $105 monthly for 25 proxies
Webshare provides unlimited bandwidth and combines the anonymity of a residential proxy with the speed of a dedicated IP. The service is designed for webmasters who require huge amounts of bandwidth and want to protect their identity from prying eyes.
Since Webshare uses residential proxies, it can provide you with thousands of IP addresses from all over the world at once. This means that you will have access to many unique IP addresses at all times so that your websites never go down or experience any downtime whatsoever.
You can use Webshare to protect your anonymity while surfing the web or performing any other online activity that requires you to hide your real IP address and location.
---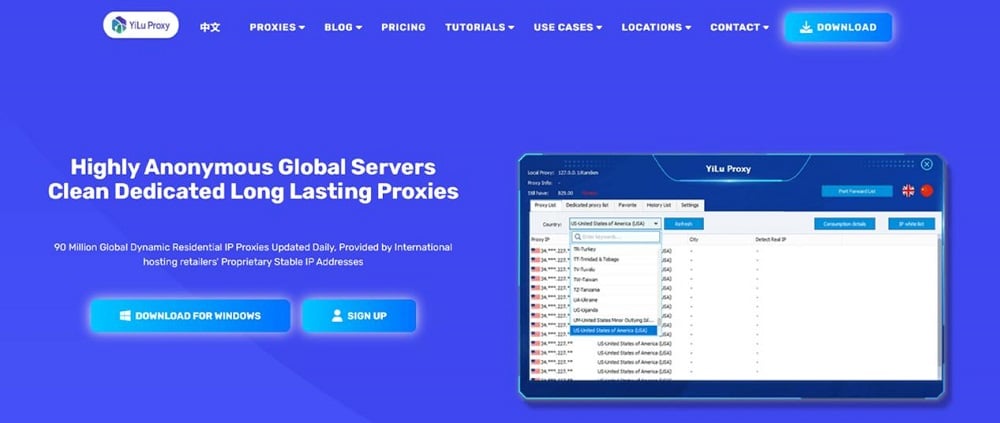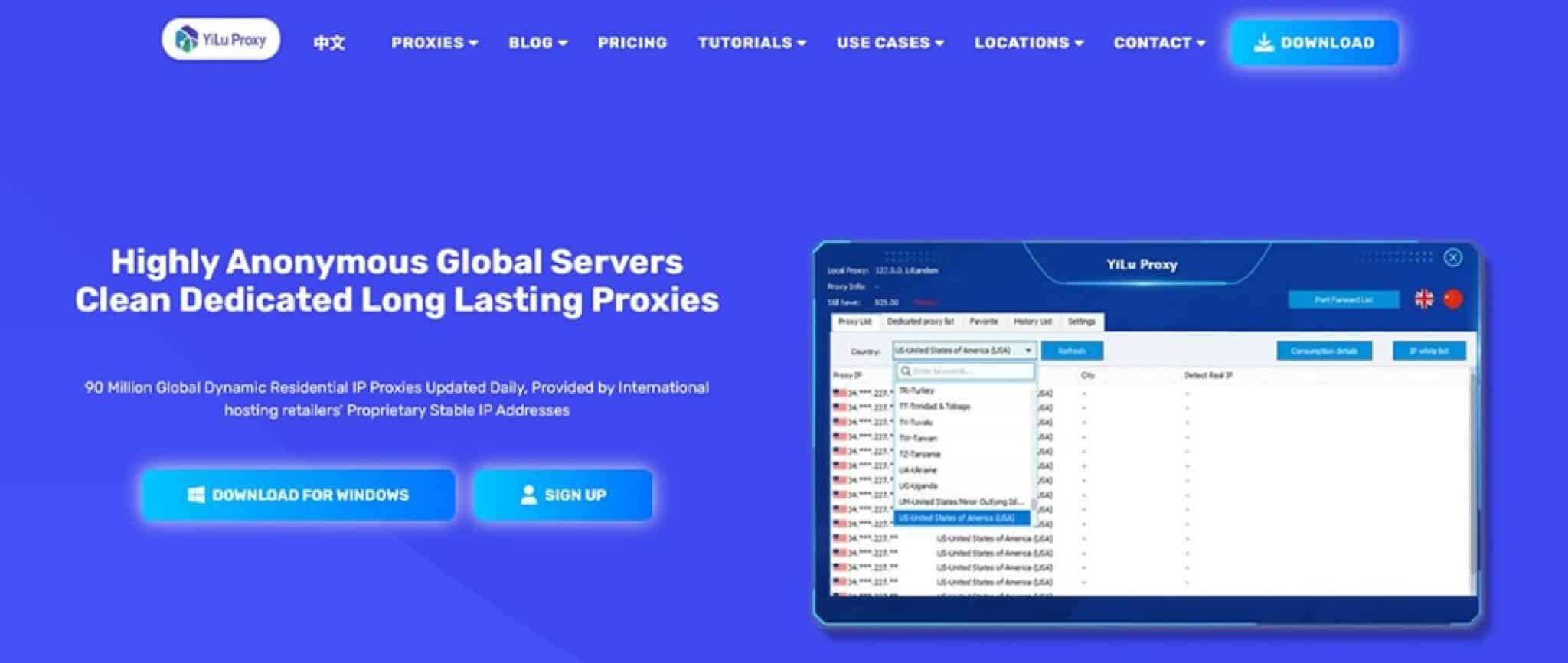 IP Type: Residential proxy, static proxy
Locations: 200+countries in the world
Proxy Protocol: Socks5+HTTP
Cost: $8/GB for residential proxies
YiLu proxy is a forceful role that can help you get a priority in such a competitive business environment. It can be fully compatible with the majority of well-known SEO, Internet marketing, and website testing tools. Without any traffic restrictions, it can deal with tens of thousands of IPs at the same time.
YiLu proxy is a provider of 90 million residential IP addresses in real-time covering over 200 countries, which enables users to orientate a particular city with the superior geo-targeting feature. So you can use them from any device without worrying about being detected and blocked. You can employ it in almost all use cases, including e-commerce, SEO monitoring, data scraping, ads verification, brand protection, social media, and even retail, etc.
They are also equipped with a professional and responsible support team, which means you can get 1-on-1 live customer support via Telegram live chat at any time. If you are looking for an alternative to 911, it is an affordable and reliable option comprehensively.
Conclusion
There are some websites that provide you with either free or paid proxies, but there are several factors you should consider before getting any paid proxy alternatives. Price and quality both must be taken into consideration. Proxies come at different prices, so it would be at your discretion to choose the one that best suits your needs and budget.
Well, having knowledge about these proxy service providers is certainly not enough to keep you protected most of the time. Proxy usage comes with its own risks, but it could also get you into trouble if used unlawfully.