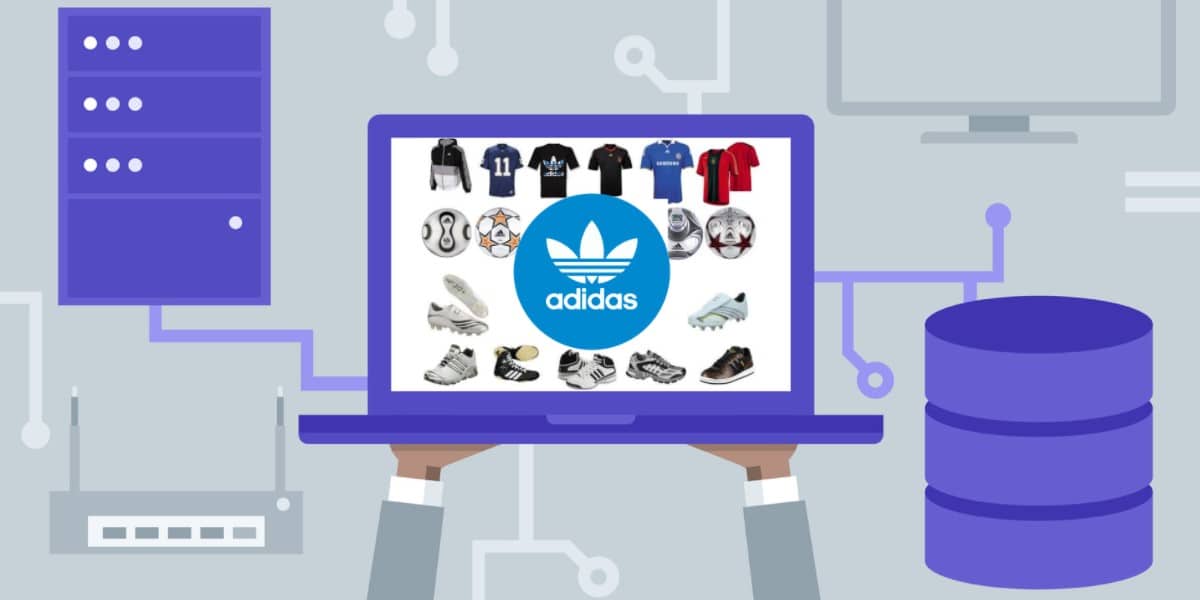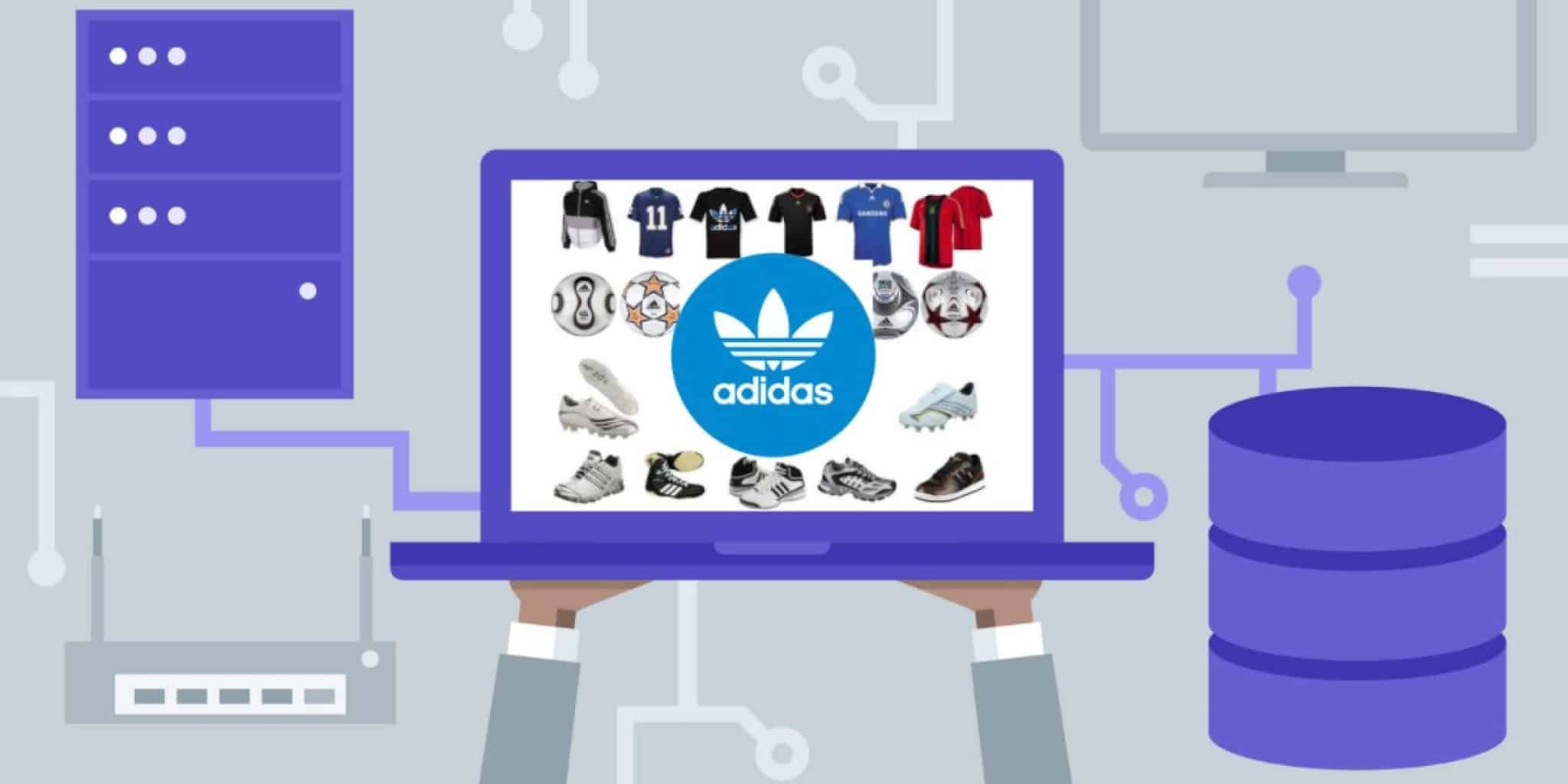 Are you looking for the best proxies that are compatible with your Yeezy or Adidas bots? Our expert review highlights the best Adidas proxies to help you cop the limited editions with high chances of success.
Adidas is among the largest sportswear stores worldwide. They produce very popular sneakers for sneakerheads and retailers. Getting their special limited editions is a hard task. Why? There is very stiff competition for their scarce kicks.
Since there are many people among the retailers and sneakerheads that have an interest in getting the sneakers, it becomes competitive, hard, and the only way out is to use Adidas bots. But interestingly, these bots require specially designed proxies for copping Adidas sneakers. They are best known as Adidas proxies.
There are many proxy providers, but most of them don't work on Adidas. Therefore, you should be selective when choosing the right Adidas proxies because not all are compatible. Adidas has a very sensitive anti-bot modified to detect proxies. You must purchase proxies that can swiftly evade detection. So, what should you consider while selecting Adidas proxies? Let's proceed to that now.
RANK
PROXY PROVIDER
PRICE(Monthly)
FEATURES
LINK

1

$300 – 20GB

ASN/Cities/Countries Geo-targeting
72+ million IPs
HTTP(S) + Socks5

Visit Site

2

 

$75 – 5GB – 300 Ports

Countries/Cities/Region/ISP Geo-targeting
8.5+ million IPs
HTTP(S) and SOCKS5

Visit Site

3

 

$249.99 – 10 Ports

Countries Geo-targeting
31+ million IPs
HTTP(S) and SOCKS5

Visit Site

4

$75 – 5 GB

Cites/Countries Geo-targeting
40+ million IPs
HTTP(S)

Visit Site

5

$5 – 1 GB

Countries Geo-targeting
6+ million IPs
HTTP(S) and SOCKS5

Visit Site

6

$89 per proxy

Countries

US, Germany, UK, Israel, and Austria

HTTP(S) and SOCKS

Visit Site

7

$49.95 – 10 GB

Countries/Cities/ISP Geo-targeting
5+ million IPs
HTTP(S) and SOCKS

Visit Site

8

 $50 – 5 Ports

Countries Geo-targeting
200k+  IPs
HTTP(S)

Visit Site
Keys to Choose Suitable Adidas Proxies
Adidas is a strict website, and the chances of getting the sneakers are very slim. The website also restricts other regions outside their geographical locations. Since there are concomitant requests, Adidas proxies must be swift to bypass geo-restrictions and fasten the checkout process at a stellar speed than a normal human user.
Bots with trusted Adidas proxies increase your chances of copping the limited editions on Adidas. The chances also depend on the location of your server, i.e., the chances are high when the server is closer to the targeted website. The location distance gives your speed advantage since lag time is almost eliminated.
For sneakerheads or retailers require bulk accounts while copping the latest drops. To effectively manage bulk accounts, you need Adidas proxies, or else you are close to being banned. Adidas is strict and traces human traffic using IP addresses to curb bulk accounts.
From our professional research and point of view after the test, we highly recommend using mobile and residential proxies. This is due to the fact that residential proxies have traceable IP addresses based on home PCs. Thus, the proxies make users indistinguishable from non-proxy users to keep you anonymous.
So, let's go to our top rated best Adidas proxies in detail.
Best Adidas Proxies
Your copping chances are almost zero. Our list has been tested and proven as the best Adidas proxies. We trust the listed providers and highly recommend when copping the limited editions on Adidas and Yeezy.
---
Bright Data tops our list not only today but it always will. They have fast ISP and rotating residential proxies that come with the best features as Adidas and Yeezy proxy providers. They have an impressive IP pool that goes beyond 72 million proxies worldwide.
Due to the largest database of proxies with IP rotation as well as geo-targeting features, Bight Data proxy is a perfect choice for slaying on Adidas stores. But this is debatable since it's our expert point of view.
The price might shy potential customers away, and still, the dashboard is complicated for beginners to use. Nevertheless, Bight Data is the expensive proxy provider on the market, but the speed is good for a faster checkout process on limited editions. Before purchasing the Bright Data proxies, they offer new clients free tests for 7 days. Therefore, their rotating residential and ISP proxies offer great services for copping sneakers on Adidas stores.
---
Soax is our next best Adidas proxy provider. Though it is not well known, with a small IP pool compared to other available alternatives, their proxies geo-target over 120 countries. Soax never disappointed us as the proxies are decent and excellent for geo-targeting up to the city level while copping sneakers on the Adidas website.
Another best feature of Soax proxies is that the proxies come with unlimited concurrent sessions, affordable competition to cover what is lacking in their IP pool size.
They sell Adidas proxies regarding your needs; the pricing structure is flexible. The trial period is limited, so is their bandwidth. You can only test their proxies for one hour to make a decision whether to buy or not. However, we highly recommend their proxies because of two things; advanced geo-targeting choice and unmetered concurrent sessions.
---
Shifter is our heritage as an Adidas proxy provider. Previously, it was well identified as Microleaves. Because of their services, it deserves to be on the best Adidas proxies list. They have IP addresses in the whole world with a pool size of over 31 million.
We considered it because of their two types of proxies; the special proxies and basic package. Since we are reviewing Adidas proxies, we highly recommend you to go for the special proxies package.
This provider also offers unlimited bandwidth. Customers can purchase the number of proxies they need to use. The special Adidas proxies do not have a free trial. Rather, you should buy to test, and you can only request a refund once you are not satisfied within 3 days upon purchase.
---
Other than being budget-friendly, here comes SmartProxies provider. This is also the best Adidas proxy provider on the market but their pricing plan is quite higher. Although they have a small IP pool of over 40 Million, they are all over the world geo-targeting relevant countries. This makes Smartproxies stand out from their competitors.
Setting up their proxy is easy, and geo-targeting city level is another attractive feature. This is good, though, for copping the limited editions on Adidas and Yeezy. There are different packages of Adidas proxies, but all meet your needs. The difference lies in their bandwidth as they don't have a free trial among their options. However, clients are guaranteed 3 days of money back.
---

To sum up our list, we also list Proxy-Cheap as the provider of Adidas proxies. This is an affordable provider and considered cheap on the internet. The IP pool size with good features on the dashboard makes us list it as the competitive option. The pricing plan differs with the quantity of bandwidth.
Their residential proxies are faster and less detectable, thus providing unlimited connections to continuously multitask and geo-target as well as bypassing the Adidas restrictions. Their proxies work well with Adidas and Yeezy boots. The proxies are good at increasing your sneaker gaming and managing multiple Adidas accounts. They do not offer free trials because the proxies are cheap to even guarantee your money back.
---
If you are an avid fan of sneakers or if you are an online seller who would like to leverage technology to your advantage, it is vital to have reliable proxies who are most suitable with Adidas bots to ensure smooth and seamless operations when copping your desired pair of sneakers. 
Social Proxy is a leading provider of mobile proxies that are tailor-made not only for social media automation use cases but for sneaker bots like Adidas bots. With their mobile proxies, exceptional speed, unlimited data and limitless clean IPs, you can run your Adidas bot with confidence knowing that it will deliver the results you ever wanted.
Aside from its high-quality mobile proxies, The Social Proxy takes satisfaction in providing 24/7 customer service. Their team of experts is always available to assist you with any questions you may have allowing you to make most out of your Adidas bot and mobile proxies. 
All in all, The Social Proxy is the go-to provider for individuals and businesses alike who are looking to optimize their Adidas botting project. 
---
Proxyrack is another alternative provider of the Adidas proxies. On their list, we even find the SOCKS proxies. All options give customers unmetered bandwidth hence allowing you to use as many IP addresses as possible depending on your needs. At the moment, Proxyrack has unlimited residential proxies in over 5 million IP addresses worldwide.
What made us consider this provider is that they charge their proxies per thread. You can use these proxies to cop limited editions as the unlimited residential proxies are faster on the checkout process and geo-targets important countries.
---
Although Stormproxies has not broken any unique record other than normal services, we still mention it as the best Adidas proxies provider on the market. Their residential proxies pool geo-targets locations in EU and US. Some cities and states are still not known, but their unique features get your copping sneakers tasks done.
You can access the rotating Adidas proxies by simply navigating the dashboard. Due to its easy and user-friendly interface, it's highly recommended for new users. All that services are well said. They have a price tag matching each. They offer unlimited bandwidth allowing you access to the whole IP pool. No free trial, test upon purchase and request a refund within 24 hours if not satisfied.
---
Summary
You can only get the best Adidas proxies from the right provider. We have reviewed and tested the proxies and listed them as our best Adidas proxies for copping kicks and other limited editions. It's your turn to get the best proxies that are compatible with your Adidas bot.
Speed and anonymity are critical. This guide with your budget and needs should help you select your preferred Adidas proxy provider.