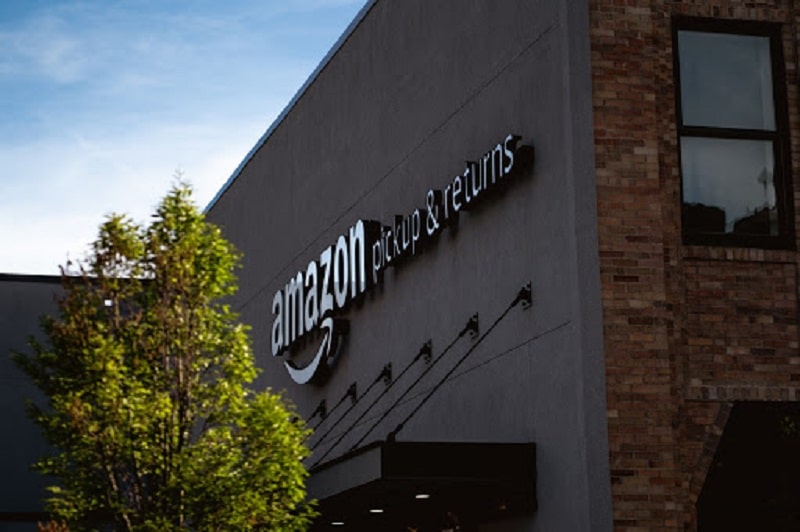 Running a business has changed radically over the last few years. The age of digitalization has not only allowed brands to reach wider audiences and more customers but has changed the way businesses run.
With the global spread of the COVID-19 pandemic, more and more businesses have been forced to pivot their operations online to remain relevant and profitable. Already existing eCommerce companies and retailers reported unprecedented sales during the major lockdown periods, with figures remaining elevated since.
It is expected that the face of eCommerce will be changed forever and that in order to maintain sales and a loyal customer base, brick-and-mortar stores will have to consider the extent of online presence if they have not already.
So, we took a look at what steps you can take to launch and run a successful Amazon business, with a specific look at the Amazon FBA business model.
---
What is an Amazon FBA Business?
Before we get started on what you need to do to start succeeding at being an Amazon FBA brand, we thought we would look at just what it is first. The Amazon FBA business model allows you to manage and market your business, without having the stress of managing the warehousing and shipping side of the business.
With this model, you can pay a fee to Amazon who will then store your products in one of their warehouses, handle the storage, picking, packing, and shipping to your customer. In this, they will also handle the communication with your customer during the delivery process, as well as returns. They offer 24/7 services, so you can rest assured that your customers are in the best hands.
If you are a start-up or new business, this could be a cost-effective solution to what can be a very resource-intensive side to your business. Components like reverse logistics and warehousing can be incredibly expensive and need a substantial staff component to manage.
So, if Amazon and one of their mega-warehouses are managing this, what do you need to concentrate on? We took a look at strategies that you can implement on your side to make your business a success while Amazon manages your shipping.
---
Optimize Your Site 
The first thing you need to focus on is the layout and functionality of your site. Whether you have bought over an existing site, have created it from scratch, or have used a website platform like WordPress to create it, you need to streamline the user experience.
Take a look at your landing pages. Whether your customer is coming in from the homepage or your product pages, each one needs to be fully optimized for the customer experience.
Everything from your content to your images to CTAs needs to be SEO-optimized, well-thought-out, and strategically placed to heighten your conversion rate. Your pages should be simple and clutter-free. CTAs should be strategically placed to push your customer to convert and everything on your site should reflect your brand.
Take a look at your product pages. These should have enough information about each product to sell to the customer. Remember, they don't have the in-store experience where they can physically see and touch the product, so give them that experience with your store. Multiple images with SEO-focussed tags, keyword-heavy descriptions, and other customer reviews are key for your product pages.
Put as much content on your product pages without it becoming too cluttered. Shipping fees, payment options, and any added costs are useful here to reduce cart abandonment in the rest of the sales funnel.
The content you have on your site can make or break your business. It has a dual purpose for your brand and can be used for SEO as well as reaching and converting new audiences to loyal fans.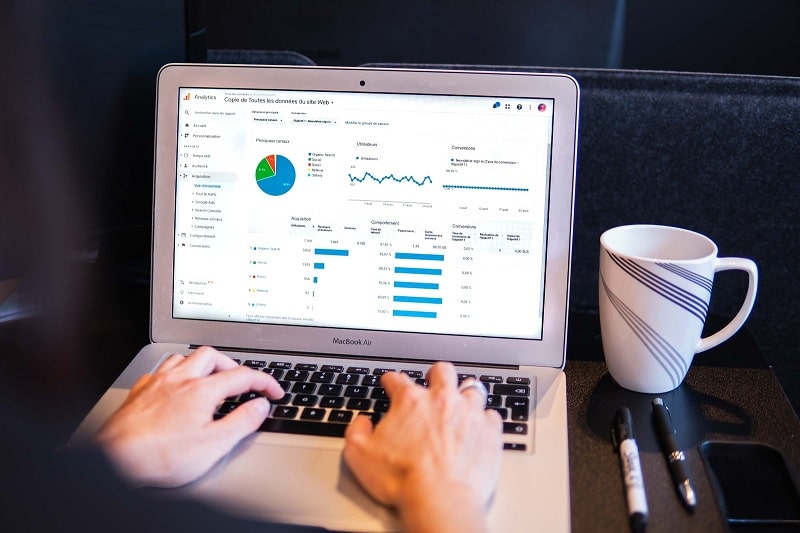 ---
Pay Close Attention to Your Content 
Let's take a look at SEO first. Relevant keywords are vital in your content throughout your site to ensure that you get ranked by Google on search. Google will scrape your site to establish how to categorize you based on your keywords.
You can make effective use of your long-tail and short-tail keywords to guide Google in the right direction. Make sure you do not stuff your content though, as Google will pick this up and penalize you for it.
Content is also used for customers to find you. Blogs are key here as they allow you the opportunity to answer questions that your customers might be asking. Writing relevant content will not only educate and inform your customers, but it will pop up in search, for your organic traffic to be driven to your site.
In these articles, you can include CTAs to your products, which will promote your link-building that is picked up by Google. Be smart about it. If you have a new product, or even something going on special, plan your content ahead to factor this in.
---
Invest in Automation Tools 
Once you get one process right in your company, automate it and move on to building the next concept of your brand. There are thousands of automation tools online that you can make use of. SaaS is a powerful solution for you to ensure parts of your business keep ticking automatically.
Consider your emails, for example. Once you get the basic concept and template of your emails, you can simply adjust them prior to sending them and then mass send them to your mailing list. Tools like MailChimp allow scheduled, automated emails to be sent to thousands of contacts simultaneously, and thereafter provides you with reports on their success.
There are a number of other tools that you can make use of. Take a look at your social media, for example. Regular posting can be a highly resource-intensive task, but this can be made easier with the right automation tools. Consider one where you have a turn-key solution all on one platform that allows you to schedule, optimize and measure every social post. You will also be able to post to multiple channels at the same time with similar, yet channel-specific content.
---
Wrapping Up 
The key component of making your business a success is by keeping the customer in mind at all stages of the journey throughout your site. The customer journey, whether they are entering your site from social media, and to product pages, or organically through your homepage needs to be carefully crafted to guide your visitor to covert.
Keep track of what happens on your site at all times. Measuring your key site metrics like your traffic, bounce rate, and customer flow can help you to strategize for future posting and planning. If a certain blog, for example, does really well and pushes your traffic up, you can focus on that kind of content going forward. The simple Google Analytics tool will allow you to keep an eye on your traffic and these metrics, and like many online tools, is free and easy to use.