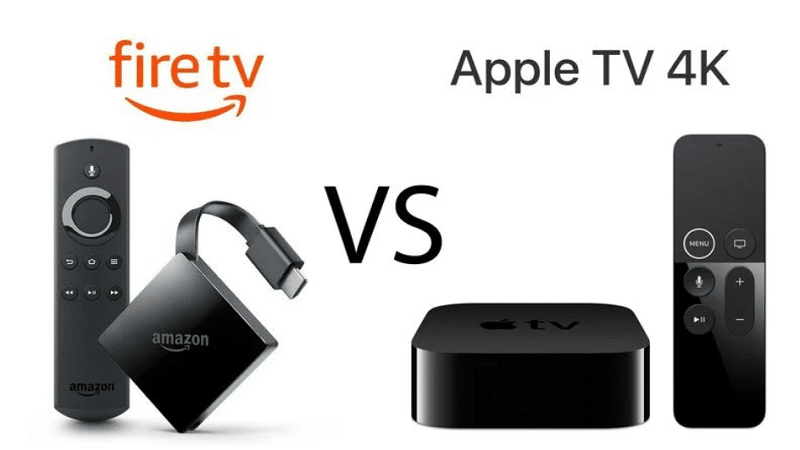 Amazon and Apple are leading the way to all things tech and entertainment. The Apple TV 4K and Amazon Fire TV Stick 4K have a lot of things in common. But they also have many differences, starting with the astronomical price differences between the two.
So, if you are wondering which one of these streaming devices would be the best for you, this is just the blog post for you.
We will provide a detailed comparison between Apple TV 4K and Amazon Fire TV Stick 4K. You will also get to know what both offer, so you don't have a tough time choosing.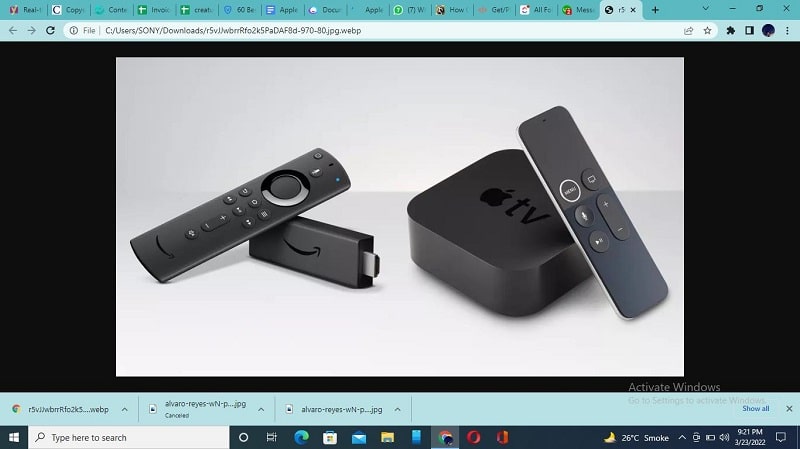 ---
Here's  A Brief Run-down Of Everything Discussed In This Post!
Apple TV 4K Vs. Amazon Fire TV Stick 4K
Entertainment Quality
User-Interfaces
Sound
Remotes
Visuals
Apps
Design & Setting Up
Price
---
Apple TV 4K vs. Amazon Fire TV Stick 4K: A Detailed Comparison
The Apple TV 4K and Amazon Fire TV Stick 4K are packed with basic features. These include Ultra HD 4K, Dolby Vision, and voice control features. Keep reading to get a detailed comparison of Apple TV and Amazon Fire TV Stick and everything they bring to the table.
Entertainment Quality
Both of these units provide incredible entertainment quality to their users. You can use fire TV Stick with Xbox but with no HDR support. At the same time, Apple TV also works well with Xbox. Apple TV features the Apple Arcade service, while Amazon Fire TV Stick offers the Luna Service packed with an excellent selection of games.
Compared to the Fire TV Stick, you can use Apple TV in combination with other services such as Apple Fitness+, iTunes, or just work it as a HomePod. It also works with other Apple products like Mac, iPad, etc., essentially offering powerful entertainment for every kind of user.
With the Fire TV Stick, you can use Amazon Prime and other streaming services and get access to apps via the Amazon app store (read more). You can also choose to jailbreak your Firestick for more apps and channels.
User-interface
The Apple TV and the Amazon Fire Stick have user-friendly, easy-to-navigate interfaces with amazing graphics. In addition, the Fire TV Stick interface has bright and clear icons and is also straightforward for anyone to use with no problem. On the other hand, Apple TV has an interface with icons similar to the iPhone ones and seems a lot more sophisticated.
The Fire TV Stick interface is filled with Amazon Prime Videos and tends to push Amazon's content. However, Apple TV tends to pull up results from different streaming platforms while promoting Apple TV Plus content. You can essentially personalize your Apple TV home screen by hiding the Apple TV app. It is something Fire Stick doesn't provide its users.
Sound
The Apple TV 4K features the new Spacial Audio featuring Dolby Atmos gives high-quality sound to make you feel like you are in the theatre. The Amazon Fire TV Stick 4K features Dolby Atmos to provide clear and fuller sound quality.
Voice Control 
Furthermore, the voice control feature is present in both streaming devices. This feature enables users to give voice commands to access content and control their devices. Fire TV Stick features Alexa Voice Assistant, while Apple TV has Siri Voice Assistant.
Remotes
The new and improved Apple remote is decent-sized and provides a better grip than the previous one. It also features buttons, minus the trackpad. Whereas the Amazon Fire TV Stick 4K also has an ergonomically designed remote that features physical buttons.
They add to its functionality since they can access Hulu, Netflix, etc., in one push. Also, You can use both the streaming device remotes to activate the voice assistant.
Visuals
The Amazon Fire TV Stick comes rigged with HDR10+ and delivers flawless picture quality with incredible detail when it comes to visuals. However, the Apple TV 4K features HDR10 and goes one step ahead to provide even better and crisp visuals.
Apps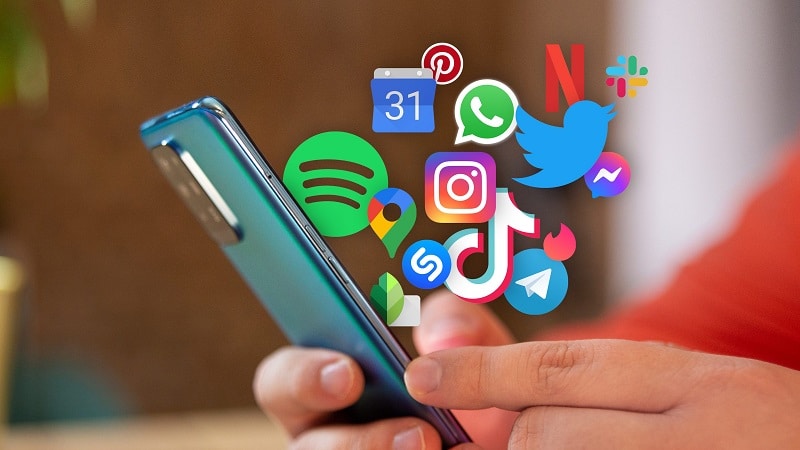 One of the best things about Firestick is that it gives users access to a variety of best apps and channels that offer high-quality entertainment. For example, Firestick users can access apps like Netflix, Hulu, Amazon Prime Video, etc. These apps provide a wide range of TV shows and movies that will keep you entertained for hours on end.
However, the Apple TV clearly leads the way in the applications category. It is because it supports many more apps than the Amazon Fire TV Stick does. Apple TV offers the same channels as Fire TV Stick. However, the Apple TV provides Peacock and HBO Max, but the Fire TV Stick doesn't. Still, you can get Peacock on your Fire TV with a simple tutorial.
Design & Setting Up
Both devices are quick and easy to set up. They require a TV with HDMI sockets. All you need is an internet connection to enjoy these streaming units. The Amazon Fire TV Stick stands out because of how travel-friendly due to its compactness. Comparatively, the  Apple TV 4K has a more bulky design.
Price
Apple TV 4K is a great product, but it can be expensive. Depending on the model you choose, you could spend anywhere from $179 to $199. There are also some additional costs to add extra features.
In contrast, the price of the Fire TV Stick 4K ranges from $40 to $70 depending on the extra accessories or degradation you select. You can stream videos in 4K Ultra HD and HDR10 on it. That's why it's more expensive than the basic Fire TV Stick but less expensive than Apple TV 4K.
---
Final Verdict
Both the  Apple TV 4K and Amazon Fire TV Stick 4K deliver premium entertainment and are strong performers. However, the Fire TV Stick proves to be better because of its affordability, even with a plethora of features.
So if you're on a limited budget and don't want to shell out a ton of money on Apple TV, the Amazon Fire TV Stick is the ideal streaming device for you.