In the digital age, electronic data is the key component of any industry and organization. Without the data, the work will halt itself, and money will drain out. That is why it is important that you have a data backup system.
While working in an organization, everybody makes mistakes. And data loss is one of them. But the consequences can be catastrophic. Hence, ensure that your organization or you have the right data recovery applications to recover the lost data.
When your organization is dependent on data to move forwards, it is important to take a hard look at whether the organization has the ability to recover the data in case of any disruption.
---
Data Recovery Mistakes You Should Avoid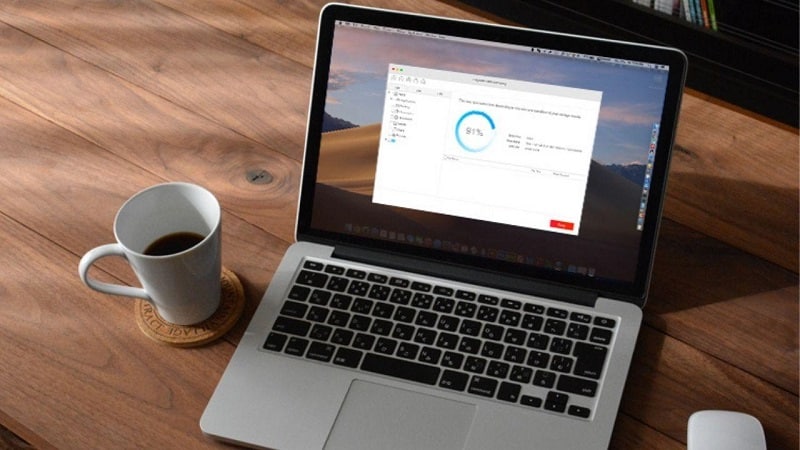 We have come across organizations that have learned the importance of data security and data recovery solutions the hard way. With that keeping in mind, we have come up with these mistakes that you should avoid at any cost.
1. Lack of Back-Up
One of the most obvious mistakes people make is having no or very little data backup. Most organizations do not feel like having backup and trust their data security features to be the epitome. And this is the kind of mindset that invites data breaches and data losses.
While handling mountains of data, anything can happen. You might find several human errors, natural disasters, or a ransomware attack dealing lethal blows to your business. Fortunately, there is a simple way to deal with this kind of problem. The first step is to put a data backup into place.
2. Inconsistent Backups
Simply installing data backup software and backing your data will not end your day. According to Sherweb, the average failure rate of data back is 75%. This shows just how lightly people take data backups.
The data backup is a regular and repetitive process. Depending on the size of the business, you might need to back up data on a daily, weekly, and monthly basis. However, if you are involved in remote work, daily backup is recommended.
Overall, the thumb rule is that the more data you produce there frequently your backup becomes.
3. Allowing Protected System to Access Your backups
One of the common mistakes most people make is that they allow their system to access the backups on their own accord. By doing so, you are bringing all your backup online. This increases the risk of disruption, corruption, and external threats.
Remember that backups are your last option, so keep it as securely as possible. Experts believe that for an effective backup system, one must consider only read-only techniques.
4. Depending on Single Backup Approach
If you have a single storage system and use the same storage for backup, you open the doors for disasters to invade your data system. Data is like blood for most organizations out there. If you are out taking action to disperse data across several storage devices, you keep your data at risk.
Following single storage methods, you are not only allowing your data to be manipulated by hackers but also exposing data to human errors. By keeping your data on different platforms, you mitigate the risk of losing all your data in one scoop.
5. Lacking of Data Recovery Software
Data recovery software can perform miracles for the organization that is data-driven and use the data to make most of their business decisions.
When an organization is performing its business operation, mistakes are bound to happen. You cannot control every small aspect of the business. Hence, you need to be prepared with a solution to take care of the mistakes.
In the case of data loss, the organization needs to be prepared with high-quality data recovery software applications. Even if the data is lost due to mistakes, a data recovery application will be able to recollect the lost data.
---
Bottom Line
Data recovery is all about keeping your data safe and secure in a place where you can easily access them in a time of crisis. Most people forget the very essence of the data backup and recovery procedures.
We hope that these mistakes are able to guide you on the right path. Is there anything we could have added to the articles? Or, are there any mistakes that are worth adding to the list? Do let us know in the comment section down below.