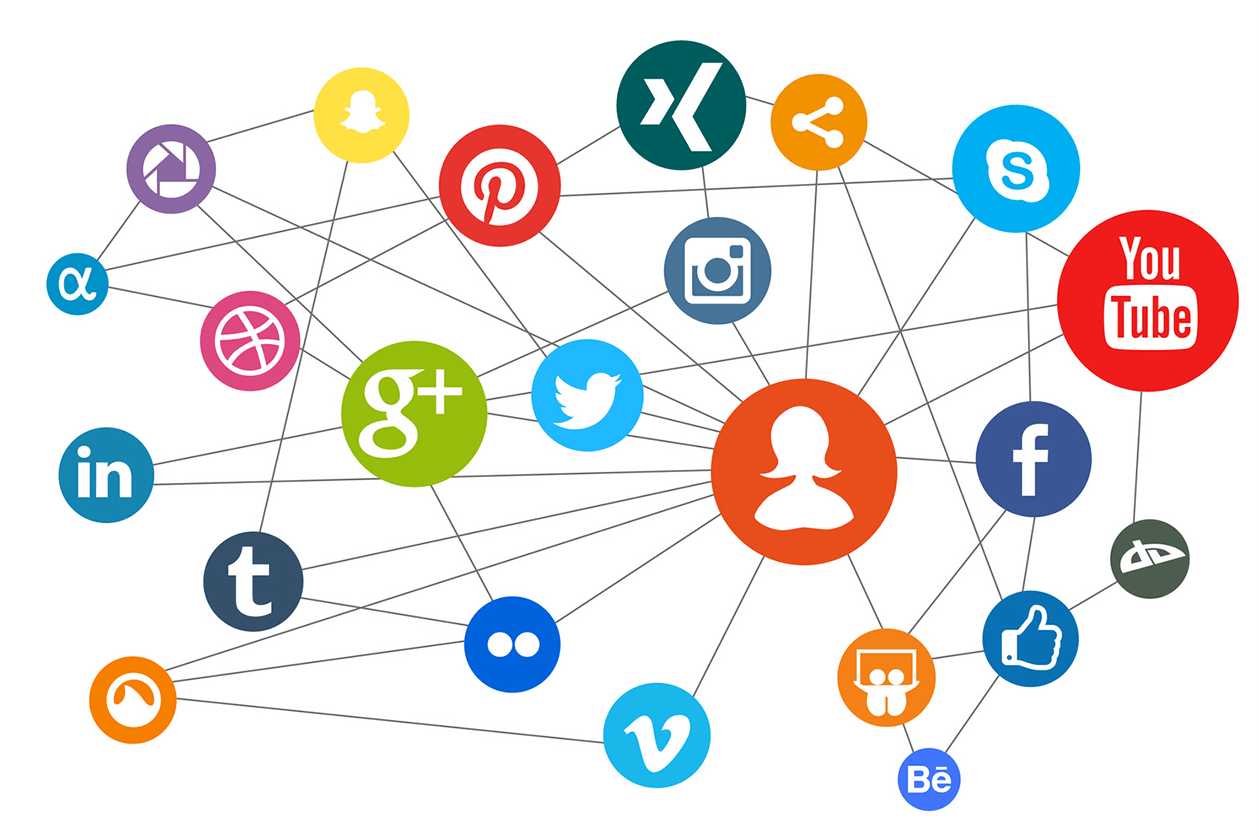 Followers, re-pins, favorites, clicks, post reach… and so on. Would you like to get a good understanding of what it is all about? Which social media metrics are the most important ones and which are worth sharing with your boss? How can you measure the effectiveness of a post on social media anyway?
This article will look at the analytics of the major social media networks: Facebook (organic posts and ads), Twitter, LinkedIn, Google+, Pinterest, Instagram and YouTube. I will also share with you which KPIs (Key Performance Indicators) to use in reports as well as tools that can help you monitor the results you need.
---
Facebook Insights
It's important to make a distinction between the organic posts on your Business Pages and the paid posts – boosted posts or Facebook Ads. Once your goal of 30 new followers is reached, Facebook will add a tab called "Insights". I've written a blog post explaining each of the metrics used there, make sure to take a look. The most important ones to consider are:
Total Reach: The number of people who were served any activity from your Page including your posts, posts to your Page by other people, Page like ads, mentions and checkins (Facebook)
Post Reach: the number of unique people who have seen content associated with your post.
Post clicks: the number of clicks measured when someone clicked on the video, post, photo or a link.
Engagement: the number of people engaged within a week. Here, Facebook tracks their activity on your page, i.e. the number of comments, clicks, likes and shares.
Total page likes: each like counts as a "follower". Likes can be organic or paid.
Video Views: the number of times your video was played, either when someone clicked to play or if it was auto-played when scrolling on Facebook timeline.
---
Twitter Analytics
If you set up a profile on Twitter, you automatically receive access to Analytics (updated daily). It's a great one page overview of how well you're doing on Twitter:
Tweet impressions: the number of times your tweet was visible on someone else's Twitter account.
Mentions: the number of times someone mentioned your Twitter handle in their tweet.
Top Tweet: displays a post which received most impressions in a given time period.
(Engagement) Rate: the number of impressions for your Twitter ads divided by the number of results.
---
LinkedIn Analytics
This refers to Company Pages – if you're managing a page on LinkedIn that belongs to your business, you will get a separate tab "Analytics". It mainly concerns the performance of the posts on your page (showing you impressions, clicks, interactions, new followers gained per post and engagement).
Scroll down to learn more about your followers and visitors – page views, unique visits and more (filtered by e.g. industry or level of seniority). LinkedIn allows you also to compare your page with similar companies in the industry.
---
Google+Insights
It has one of my favourite social media metrics – a "plus one". The advantage of having a Google+ account (yes there are advantages) as well as registering with Google My Business is that you get access to one dashboard showing all relevant data from Google products, such as Gmail, Analytics, Adwords, Reviews and Insights.
Google Insights show 3 types of metrics:
Visibility: the total amount of views – broken down by views on Google+ page, post and photo views. The dashboard mainly displays views from last 30 days, however in the header you also see the all-time total.
Engagement: find out more about each post – how many +1 they received as well as what was their reach.
Audience: learn the basic demographics of your followers.
---
Pinterest Analytics
This is only available for Pinterest business pages and not for individual accounts. As Pinterest is a unique search platform on its own, it's worth explaining what the metrics here really mean:
Impressions: the number of times your pin showed up in search results, on the homepage of the user and category feeds, such as "Crafts and DIY". What does it mean to receive high impressions? Either you're very popular on Pinterest or you're producing content that is very popular on Pinterest and people search for it.
Repins: this is how Pinterest works – a repin is a pin which is added to someone's own board. What does it mean exactly? You're on the right track – people discover your pins and they want to save them to their own collections – it's a necessary step for a final conversion – the click.
Clicks: this is when someone clicks through to your website via a pin. It usually happens when someone clicks on the image, a link in the description or "Visit Site" (if it's provided). High number of clicks is a success – people are genuinely interested in what you sell and want to discover more by visiting your site.
Likes: this is as simple as a like on a video, photo or GIF file. I'm not quite sure what is the added value of this metric – it's just a collection of all the pins you've found interesting but not enough to pin it to your board.
Download this guide on Pinterest Analytics from Pinterest if you'd like to read more.
---
Instagram Analytics
Unfortunately, Instagram doesn't offer a lot of metrics as well as no analytics to the business accounts. Let's hope this will change in few months time.
As for now, we can follow an account, like a post (by double tapping or clicking a heart icon) and leave a comment.
---
YouTube Analytics
You would be surprised how extensive analytics are to be discovered here. Just like in Google+, YouTube Analytics are divided in sections – Performance, Engagement, Top 10 videos, Demographics and Discovery. It allows you to filter per videos or playlists; subscribed vs. not subscribed users, as well as see data in real-time.
The most important metrics are video views and total minutes watched. Get to know the source of the traffic on your channel – for example via suggestions, ads, search, playlists and more.
Is your account linked to Adsense? Find out your earnings report and total estimated earnings per video.
---
KPIs Worth Measuring
So how to 'measure social media'? We're posting, posting, sharing, creating content, but at the end of the day – what is it that we really want to track? Here are some of the KPIs you might want to consider:
Reach: that is impressions, both organic and paid (make sure you make a distinction). How many times was your content visible on users' timelines, homepages or playlists?
Traffic to website: that is clicks we see per network (e.g. link clicks, pin clicks, video clicks) as well as sessions from Social source on Google Analytics. If your content is really effective, it will attract a lot of clicks to your website – goal achieved! 🙂
Conversions and conversion value: this is visible especially at Google Analytics (if e-commerce function is enabled) and some platforms such as e.g. Facebook Ads. Remember, a conversion here is not always a finished transaction – it can range from anything like key page views to leaving an email address.
Audience Growth Rate: how fast can you grow your following? Make sure you can distinguish between paid and organic growth – if you constantly invest in acquiring new followers and not attracting organic "real" ones, then you're not really growing a healthy audience. You might be re-considering your content strategy to build up your engagement.
Total Engagement: collect this data from various networks. Make sure you create an overall tab "Engagement" yet still distinguish per network. Facebook measures the engagement in a different way than e.g. Google+ or Pinterest.
---
Programs and Apps Worth Trying
How to cope with all that data? Don't worry, there are programs out there helping out monitoring results from different social media networks.
As a starter you might want to check Simply Measured Tools for their free reports on all main social networks and Google Analytics. Locowise free tools are great for Facebook, Twitter and Instagram analyzer. You might want to check their free demo to add more social profiles.
SocialMention measures the sentiment of your brand – just type in any keyword and it will search all content on the web coming back with a positive/negative/neutral sentiment.
More advanced programs offer the benefit of a free demo – so just sign up and try them out yourself. SproutSocial, syncs any data you need in one overview; True Social Metrics providing Conversation/Amplification/Applause ratios basing on Avinash Kaushik model of engagement; Hootsuite for Facebook, Twitter, LinkedIn and Google+ data and Falcon Social for more collaborative approach to social media strategy.
---
What are the metrics that you are currently measuring? What do you miss? How do they help you establish if the campaign was successful or not? Share your ideas or programs that you're using in the comments below!