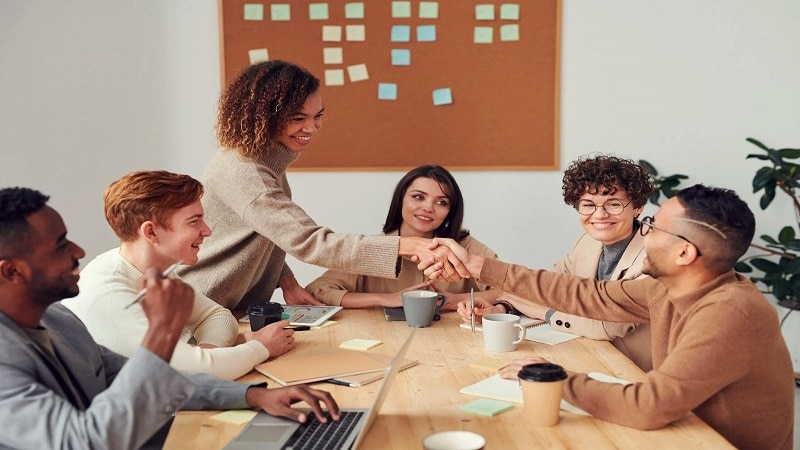 Nowadays, a full-time job is not the only way to earn money. It has become less popular because the job market is full of freelance opportunities. Many people dream of working without getting stuck in one place. You can take a few freelance projects or combine different part-time jobs to increase your income.
A full-time job requires a long-term commitment to a specific company and project. Many specialists, mainly from creative industries, can handle a full-time occupation for longer than a year or even less.
But 63% of the US still work full time and don't want to change their working regime! Do they know some secret? Well, getting a new full-time job comes with at least seven advantages!
---
1. Regular paycheck 
When recruiters ask candidates about their motivation during the interview, the first thing that comes to mind is often transparent and straightforward – the money. But this answer rarely comes further than one's head. Telling this will paint you in a bad light because money should not be the only thing that drives you to succeed. However, it doesn't make the salary range less necessary for us during the job search.
It's a fair desire to earn a substantial sum of money and receive it on a fixed date each month. With a steady income, you will be able to pay rent on time, buy essential goods, and settle your utility bills. After your basic life necessities are fulfilled, you can save money for a beautiful vacation journey or any other dream. A regular paycheck guarantees you a sense of stability and security.
---
2. Arrange your work-life balance 
There are a lot of articles and online courses that teach people to juggle work and life successfully. This topic interests freelance workers in particular because they usually lose the sense of time within their flexible working hours.
They skip days off to take on more tasks and increase their fee. Such a lifestyle can easily lead to burnout and even to worse consequences like apathy and depression.
When you have a full-time occupation, you know that you work 32 to 40 hours per week and not an hour longer. You clearly  know when to arrange a doctor's appointment and save the evening for the family dinner. That is why many self-employed people switch to permanent employment.
If you are ready to apply your resume for a full-time position, you should make your LinkedIn account stand out. To find out how to properly showcase your accomplishments in a LinkedIn profile, learn more here and make it towards a balanced lifestyle. Professionals will give you the working tips on how to make your resume shine.
---
3. Get a social package. 
When you get a job offer for a full-time position, you also get an opportunity to get social perks along with your salary. First of all, every legal employer provides their employees with health insurance, maternity leave, job security, and contributions to the pension fund. Freelancers and part-time workers can't count on these services.
There's even more. Companies with a big name compete for unique benefits that can attract more talents to their company. What about free meals, a monthly swimming pool pass, and a massage room in your office? Sign an employment contract with a reputable company, and fantastic social benefits will be at your disposal!
---
4. Enjoy paid vacation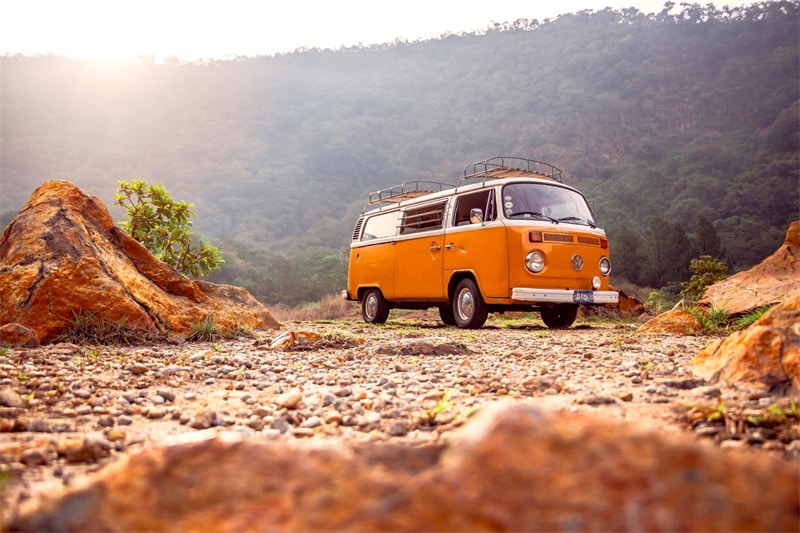 No one wants to become a person that hasn't been on vacation for years. But it often happens to self-employed people who have to be in touch with their clients all the time.
It's so upsetting when you can't spend at least a week per year enjoying life with your close ones with a digital detox. That is why an opportunity to book nearly 24 days off per year is vital for every person.
---
5. Achieve the career advancement 
It is easier to climb the career ladder when you see the company's structure from the inside. Full-time workers have the privilege to consult with the HR department about their current role profile and future perspectives.
Then, the company's management will show what responsibilities you should take or what skills you must boost to get a higher pay grade.
---
6. Meet new people 
Getting new friends when you're an adult is much more complicated than during your school or college days. As time passes, many friends get married and give birth to kids and disappear from your life.
But a full-time job can provide you with incredible opportunities to get a lot of new connections within a short timeframe. Such office activities as team buildings and corporate parties help co-workers build new, strong friendships.
---
7. Get sponsored professional training.
All industries develop rapidly nowadays, and their specialists should constantly adapt to this growth. The best way to put your skillset to a new level is to attend professional training.
Good courses from pro mentors cost a fortune, and the only way to observe them free of charge is to get funds from your employer. Most employers understand that the qualification of their full-time workers depends on the success of their business.
---
Conclusions
Getting a full-time job contributes to your stability and standard of living. It also introduces you to new opportunities like professional development, networking, and unique social perks.
It sustains your work-life balance, so you can ensure that your life won't be filled with work on 100%. Regular employees have a high level of job security, so they are unlikely to be dismissed.