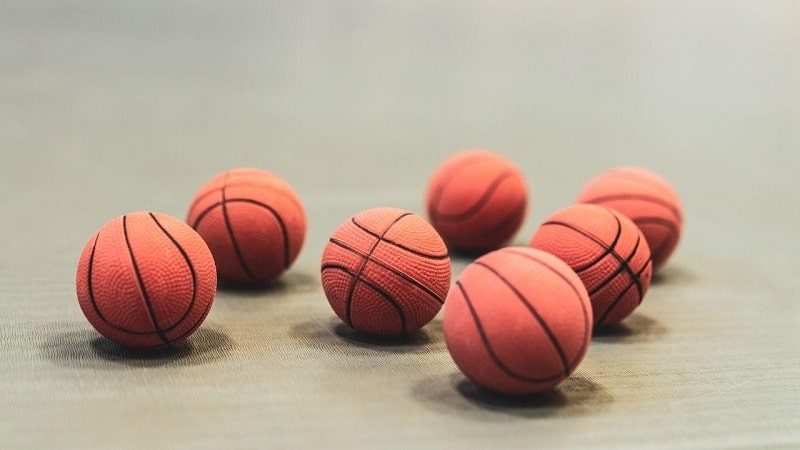 Want to know everything there is to know about basketball and keep yourself informed? Check these blogs and websites where you can find rumors and news.
---
If you are a basketball fan, then finding the right information at the right time and keeping up with all the things that are happening in the industry should be very important to you. Basketball is a fast-paced sport, that is swimming in a dynamic industry where there are many things happening at once.
This is where basketball blogs and websites come in handy. The basketball industry and its actors (the athletes, coaches, teams, organizations and etc.) are heavily connected with other industries as well. This means that following all the news from this sphere from one website is almost impossible.
So, whether you are interested in celebrity NBA news and gossip, mainly about the sport, transfer rumors, or other categories, we've highlighted the best NBA blogs and websites you should follow in 2021.
---
1. CelticsBlog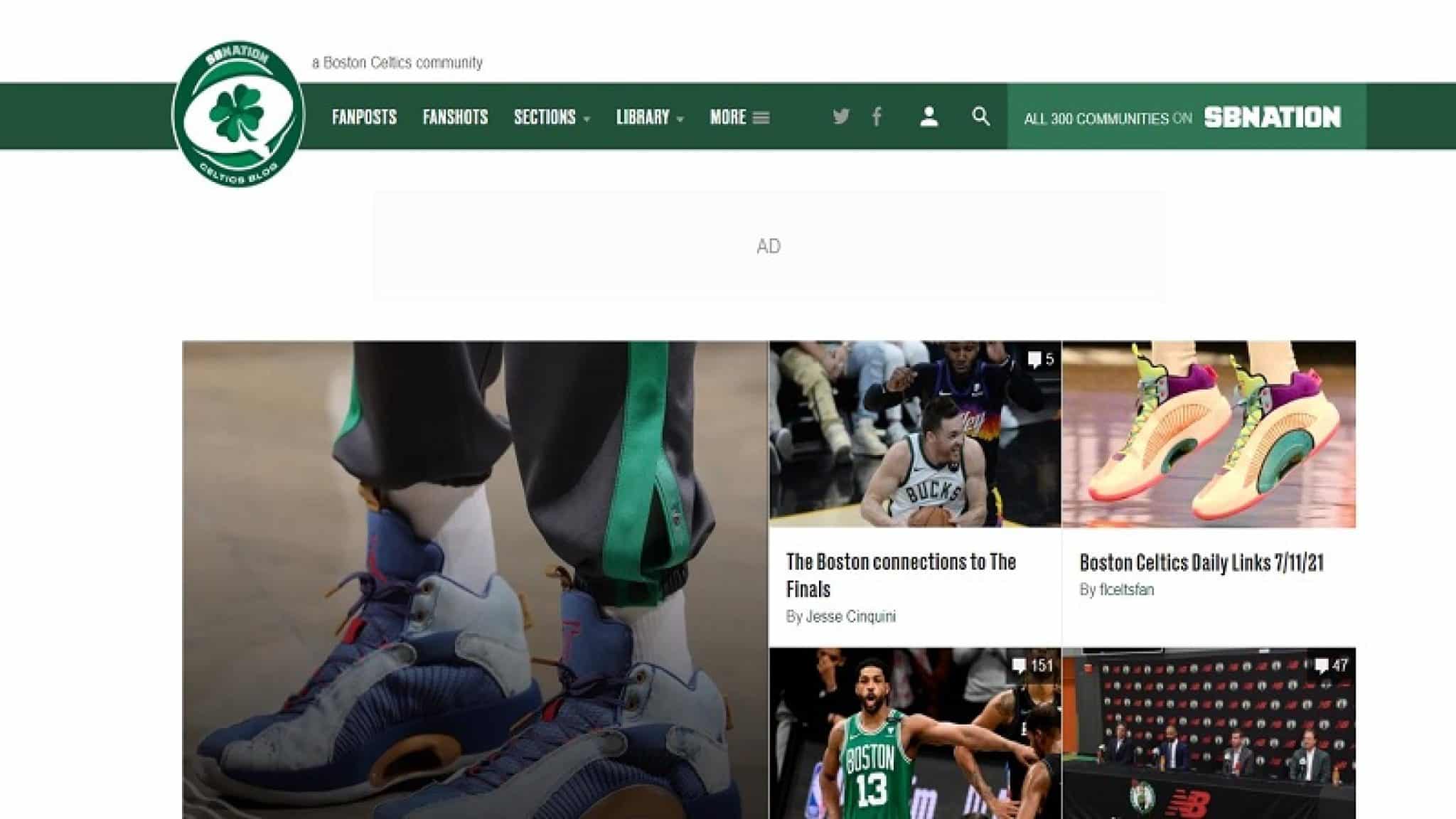 If you are a fan of the Boston Celtics, this is the best way to keep up with all the latest information. The best thing about this blog is that they are constantly publishing fresh and relevant information that is trustworthy on daily basis.
They also have a section where they highlight the most talked about rumors, so it is a nice way to find out something new before anyone else. Based on these, you can find out what will happen in your favorite basketball team.
Additionally, they provide detailed analysis of players, so you can find a ton of useful facts and statistics that can be very helpful for predicting the outcome of matches, especially for betting.
---
2. NYT Pro Basketball – The New York Times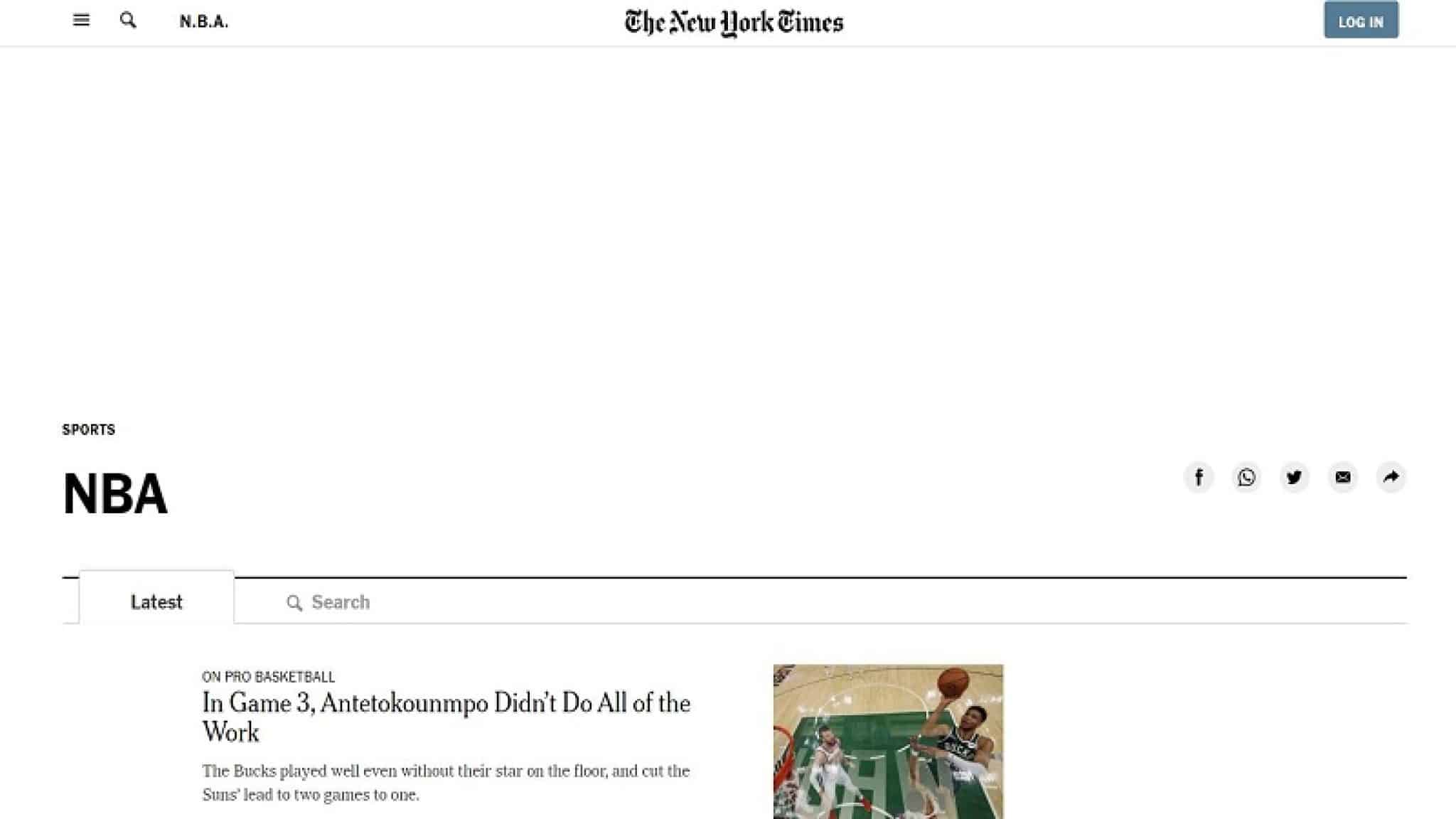 The New York Times is one of the most credible sources of information that started as a newspaper back in 1851. Over the years, they've expanded their category portfolio and hired different teams that will analyze different industries.
Since basketball is one of the biggest sports in the world, they have a dedicated section for basketball, where you can discover the latest news from the industry.
The best thing about The New York Times is the number of people working on the blog, which results in updated content almost in real-time.
They also cover some of the biggest basketball leagues around the world, including match schedules, analysis, and team standings.
---
3. Basketball Australia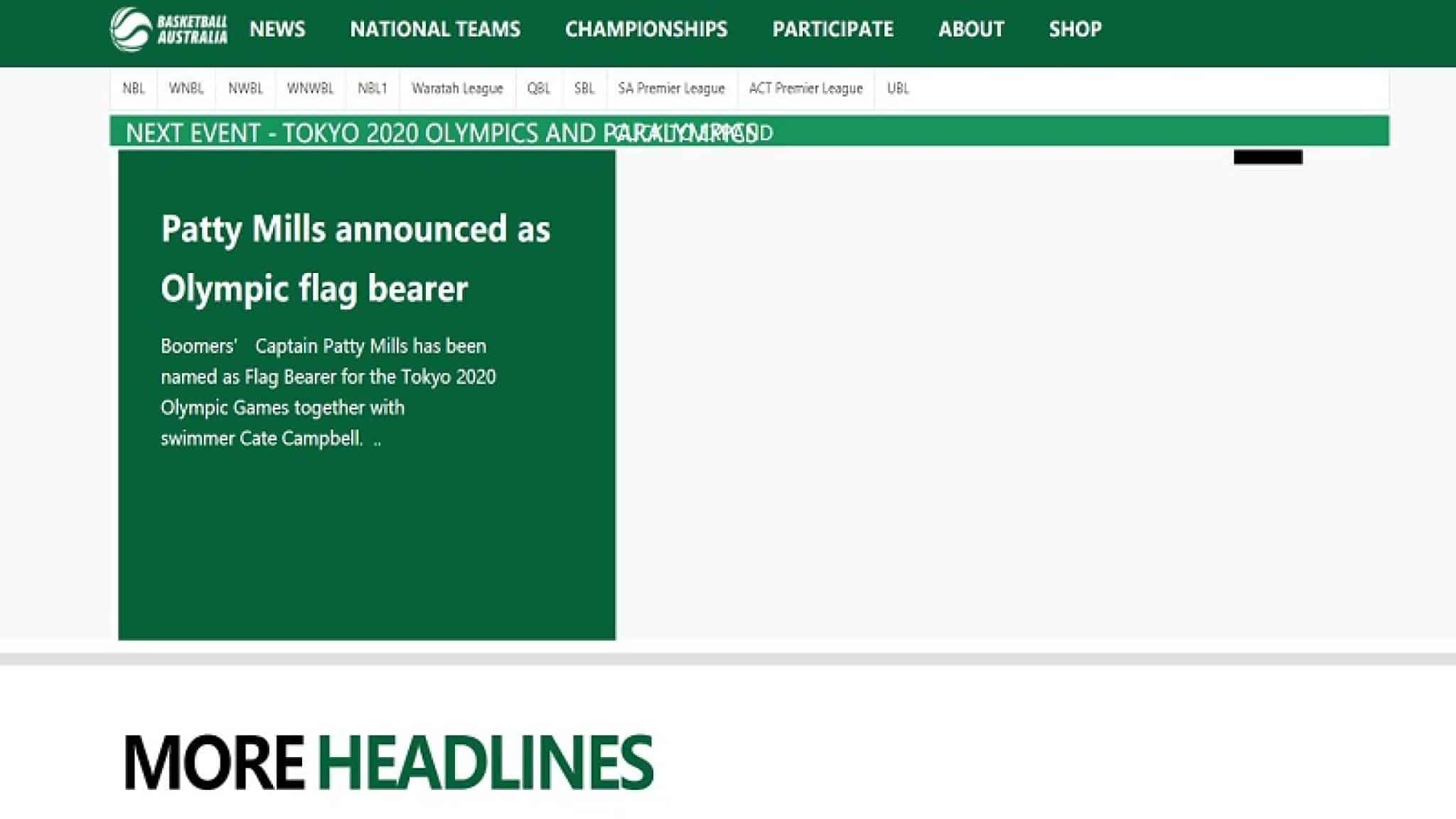 This is without a question, the most popular blog for basketball fans in Australia. They cover everything that is happening in the basketball world in Australia, and some of the other big leagues around the world.
The blog is started back in 2006 and has gained a lot of traction since then. Over the years, they've built their reputation on being a credible and trustworthy source of information about basketball.
---
4. Eastbay Blog Basketball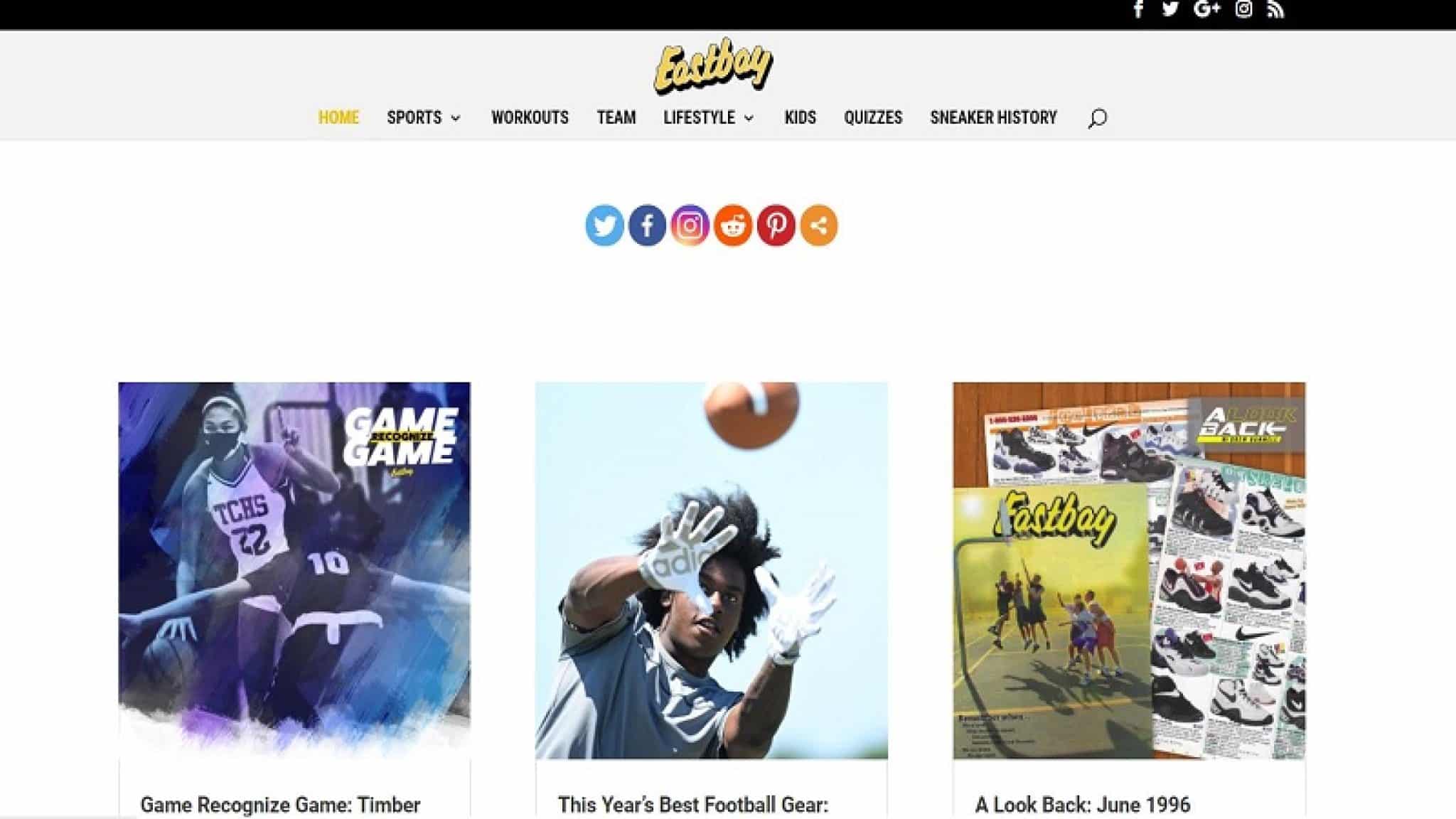 Even though we are talking about a company that specializes in the supply of athletic gear, they are working hard on publishing the right basketball content on their blog. This blog is aimed at people who are just started watching basketball and want to learn more about the sport.
They also provide great training tips that can help if you want to start with basketball professionally, as well as interviews with famous basketball stars and breaking news.
So, if you are starting with basketball and want to improve your physical and mental condition, this is just the right blog for you.
---
5. Talk Basket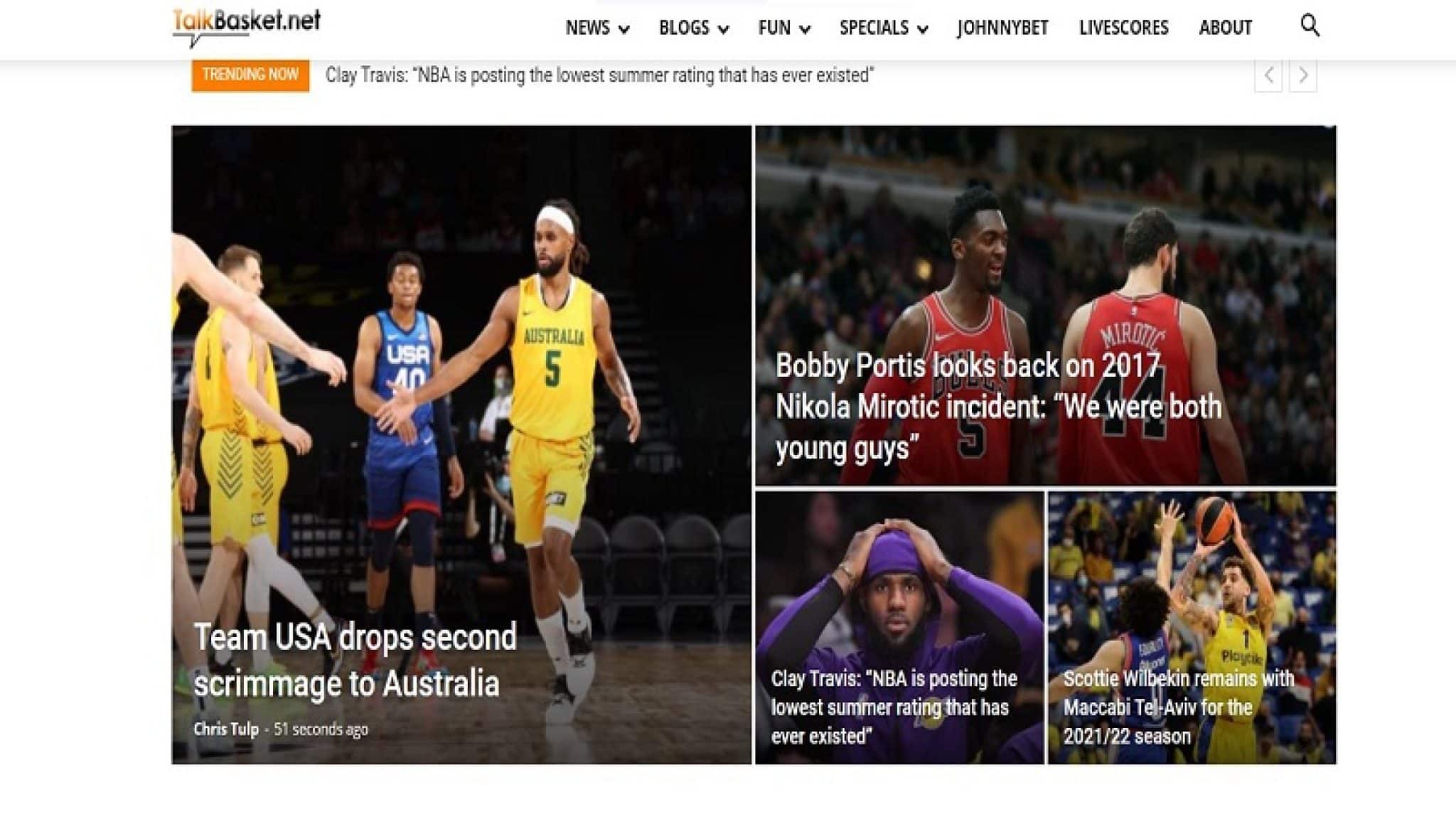 This is a conversational type of blog that is available for basketball fans, and it is aimed more at international and European basketball. The main objective of this blog is to provide fans with the latest news and information about basketball in every league in the world.
They update the blog with fresh new information on a daily basis, and this is the best blog to keep yourself updated with the latest information from the global basketball scene.
Talk Basket only focuses on high-quality content and they put a lot of effort into analysis and writing the article. In other words, you can only expect high-quality articles that offer great value to readers.
---
6. TwinSpires Edge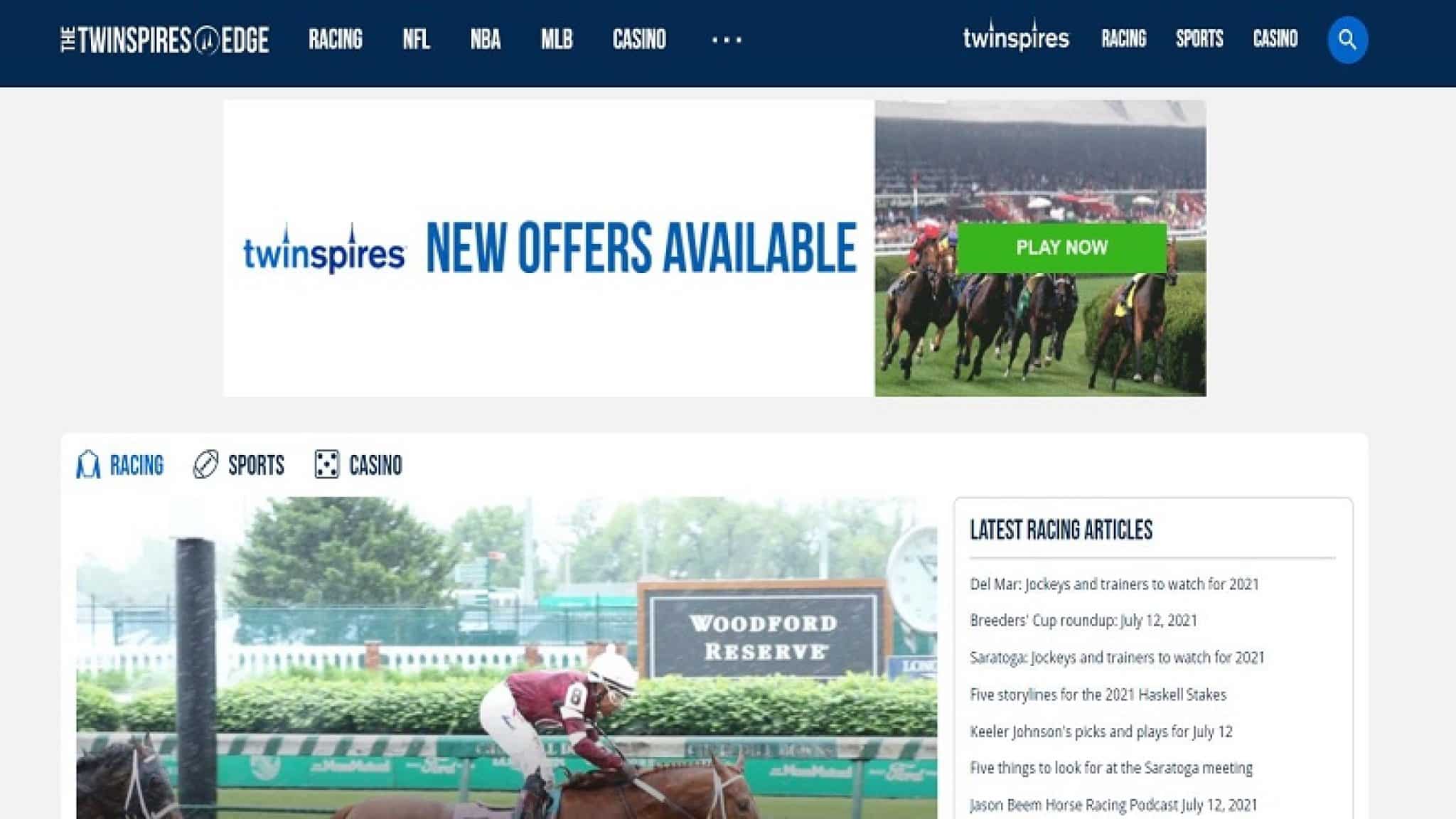 TwinSpires is a sports blog that focuses on different sports like horse racing, NFL, MLB, Soccer, Boxing, and of course NBA. This is another website that will keep you updated with all the information about basketball on daily basis.
The best thing about TwinSpires Edge is their betting analysis. So, if you are looking for a blog that analyses match and come out with a prediction for the outcome, TwinSpires Edge is just the right one for you.
They also have a section about NBA trade rumors, where you can find the latest gossip on the transfer market. Check it out: https://edge.twinspires.com/nba/trade-rumors/
---
Final Words
These are some of the most popular and relevant blogs and websites in the basketball world. All of these blogs publish credible information and they will keep you updated on all things that are happening in this industry.
You just have to subscribe to their newsletter and receive a fresh piece of basketball-themed information every time they publish something new.