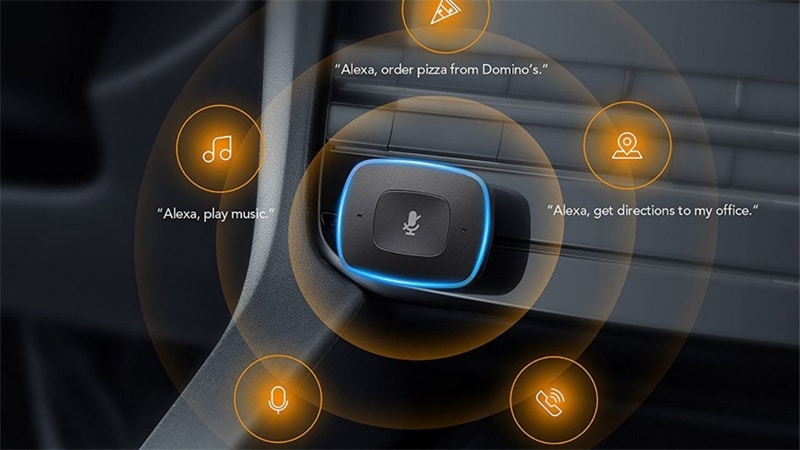 The invention of different types of gadgets has made our day-to-day life so much simpler. Nowadays, it is almost impossible to lead a comfortable life without some sort of electronic devices., whether at home or outside.
Even while you are driving, various gadgets come in handy, especially those specifically designed for cars.  Car gadgets make the whole driving experience so much more enjoyable.
What's more, there are so many car gadgets at your disposal that you might get overwhelmed. If you are interested, then keep on reading, as we have compiled a list of 10 best car gadgets to own in 2021.
---
1. Halfords padded seat cushion
Having a contoured design and high-density filing, Halfords padded seat cushion is a must-have. It offers back support and will make your journey more comfortable.
The manufacturer has designed the cushion in a way that it fits the car seat perfectly with adjustable anti-slip backing and straps. This means that it is fully secure, and you won't have to worry about slips or effectiveness.
---
2. Veoplus Car Speakerphone
The first thing that strikes you when you hear Veoplus Car Speakerphone is how driver-friendly they are. With its Bluetooth connection, you can use it with mobile devices.
If that is not enough, it has a motion sensor making it the best choice for you. It also has high-definition speakers for excellent acoustics, as well as voice recognition feature that accepts or rejects calls while driving.
---
3. Black & Decker Car Vacuum
Almost every car owner wants their car clean and dust-free. For this reason, they will always get gadgets such as vacuum cleaners to help you out. Now it's time for you to try out a Black & Decker Car Vacuum.
It has a 5-metre cable that makes it easier to access all the areas in your car. More importantly, you can also use it on most surfaces to get the cleanliness needed thanks to its suction power and an innovative nozzle.
---
4. Backseat Car Organizer
The essence of having this gadget is to help keep your car organized and clean. The backseat organizer will provide you with more storage space for all your belongings. Besides that, you can be sure that it makes travelling with kids and infants easier. Suppose you travel a lot or use your car for business.
In that case, you can enjoy the benefit of having your vehicle well organized. A backseat car organizer can provide passengers with a neat place to put their books or toys.
---
5. VanTop H612 Mirror Dash Cam
The one benefit of having this gadget is real-time GPS tracking abilities. This is excellent because your journey is easily trackable.
Additionally, it has an ultra-high-definition front and rear camera with a high resolution. This enhances both image and video quality. Besides that, it has a good field of view which is great when you are driving.
---
6. Ionox Digital Tire Pressure Gauge
A Tire pressure gauge is an essential gadget that you should never lack in your car if you want to increase the life of your tires. You can only achieve this if you invest in ones that offer accurate readings. This is the solution you get once you acquire Ionox Digital Tire Pressure Gauge.
They are made from high-quality materials, and the metallic body increases protection and durability. Besides that, it is easy to use and offers very accurate readings. It can help a lot in saving gas and increasing your tire life.
---
7. Reliancer Car Umbrella
Did you know you can protect your car in all seasons? Getting this gadget is definitely something that will benefit you a great deal. The gadget is waterproof and windproof.
I will keep your car protected from any debris, rain, hail, snow, and sun rays. Moreover, the car umbrella is suitable for big and small vehicles. It is straightforward to install and simple to operate.
---
8. Vava Dashboard Magnetic Phone Holder
Vava Dashboard Magnetic Phone Holder is an essential car device. It is simply a solid magnetic phone holder that allows you to operate your phone safely. GPS maps will be more visible, and you can answer your phone without taking your hands off the steering wheel. What's more, it is stylish and safe.
Therefore, as a passenger, you can sit comfortably and enjoy playing some of your favourite games. Given that Platincasino is a top mobile casino full of entertaining slots this gadget is highly recommended.
---
9. Vanmass Wireless Phone Charge
You are in your car, and your phone battery is running low. No need to worry! Vanmass Wireless Phone Charge has you covered. Besides offering you fast-charge capabilities, it is also wireless.
All you have to do is clip it to your dashboard. With this device you will not have to deal with tangling wires and always have your car more organized.
---
10. Arteck Car Jump Starter 8000mah
Sometimes, you may find yourself in situations where your car won't start. Instead of calling a tow truck service, invest in this gadget. You will be able to jumpstart your battery in seconds.
This gadget will allow you to jumpstart your vehicle up to 20 times on a single charge. It has a portable rechargeable battery and LED torch for outdoor illumination.
---
Conclusion
There is a great choice of innovative gadgets available today. Investing in these car gadgets will definitely improve the quality of your journey. What's more, they are all beneficial affordable. Why not invest some of your money and try out the best car gadgets of 2021. You will certainly not regret it.
With so many gadgets to choose from, it is now time to upgrade your car journeys thanks to some of the greatest car gadgets on offer. Some other options that you may want to try out include echo auto and Norshire tire inflator. Installing a car headrest tablet mount can also be beneficial if at all you want to entertain your passengers.