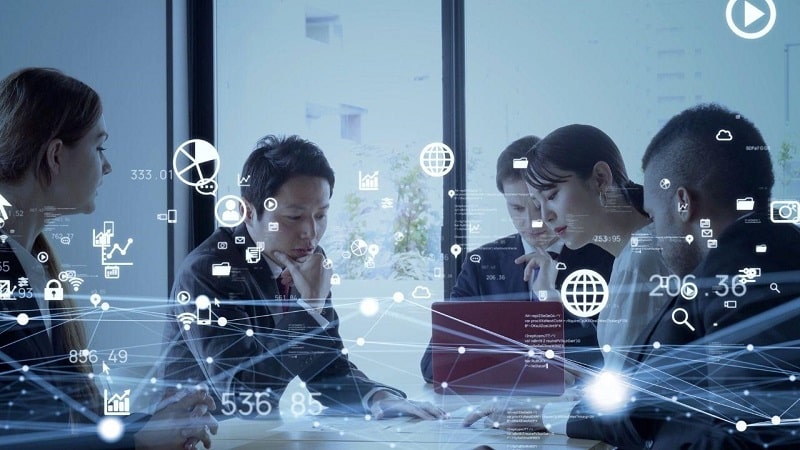 Are you looking for the best digital transformation solution companies in Singapore? If yes, take your time to go through the list below that includes companies with proven expertise in delivering cost-effective digital transformation solutions.
These IT companies can offer responsive, efficient, and strategic digital management systems in Singapore and worldwide. Investing in digital transformation makes it easy for the company workers to handle their duties, allowing them enough time to focus on other projects.
Here we look at the top 20 best digital transformation solution companies in Singapore.
---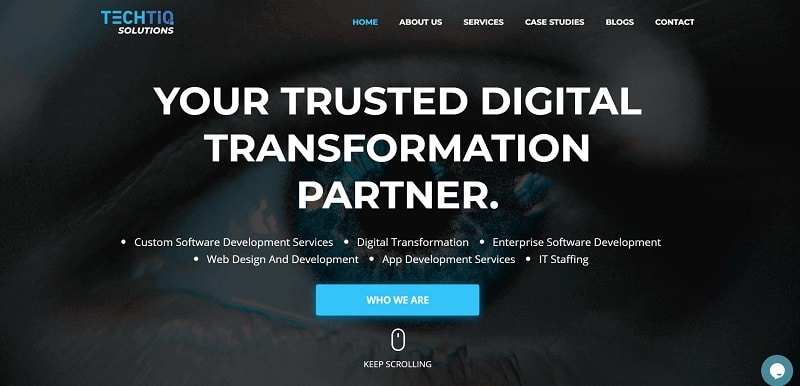 TechTIQ Solutions is one of the leading digital transformation companies in Singapore. The company provides cost-effective solutions in digital transformation that allow businesses to improve customer engagement and grow their production. With a team of passionate business analysts, software developers, and IoT engineers, the company delivers digital transformation solutions that allow your businesses to enjoy a better competitive edge.
The software engineering company details out the requirements in a digital transformation project, consultancy while providing great solutions that guarantee customer satisfaction through a collaborative relationship approach.
TechTIQ Solutions offers digital transformation solutions to companies in a wide range of industries, including logistics, media, banking, healthcare, transportation, and many others. Apart from digital transformation, their team of experts is skilled in a number of software development stacks and IoT protocols, including RoR, NET, Java, NodeJS, iOS, PHP, Angular, ReactJS, ASP, Reactive Native, and Android application development.
Services 
Digital transformation
Custom software development services
App development services
Enterprise software development
Web development and design
IT staffing
---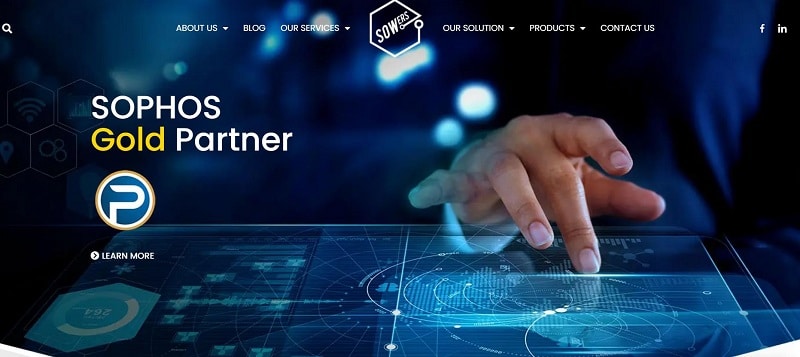 This is another top digital transformation solution company in Singapore that specializes in delivering digital solutions to businesses in various industries. The company has a team of highly qualified engineers who are committed to resolving your IT needs.
KG Sowers Group offers a wide range of services, including Telephone Systems, IT Infrastructure, and Premises Security (Door Access / CCTV / Fire Alarm) Backup Power Solutions (UPS), IT Equipment Rental and Data Management & IT Asset (Shredding/Destruction of private and confidential materials)
The company boasts of a team of workers of different expertise and strengths as well as a great desire to improve, especially with the fast-paced business environment and technology. With the constant IT solutions innovation, the company can provide solutions that help increase business productivity through digital transformation. Moreover, the company is committed to building trusted relationships with its partners and clients.
Services
IT infrastructure
Premises security
IT equipment rental
Telephony solutions
Backup power solutions
Data management and IT asset
---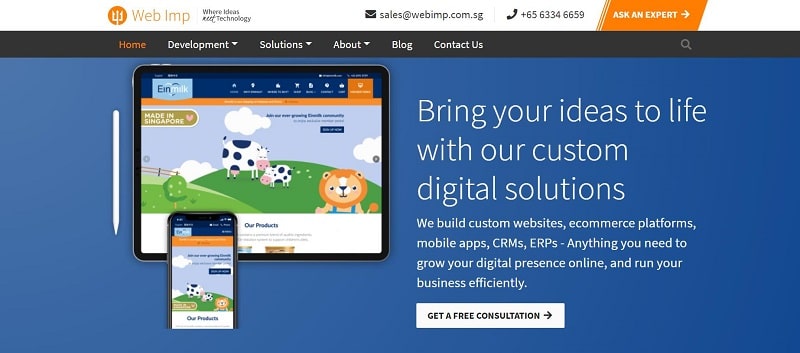 Web Imp is a full suite tech company that focuses on delivering impact solutions in marketing, design, and technology to various organizations. The company was founded in 2014 to help businesses transform their ideas into reality through digital transformation. With the undying passion for technology, the co-founders have built a reliable and passionate team of experts who deliver the solution through a collaborative approach.
The company has great experience building mobile applications, custom software, bespoke, and web apps for any business. With their dedicated team of marketing experts, Web Imp allows you to work with them on Social Media, SEM, and SEO projects. The company also offers multiple digital solutions, such as HelloSign and Dropbox Business, which play an important role in daily business operations.
Services 
Digital marketing solutions
Servers
Web design and development
CTO AS A Service
Digital Transformation
Web application development
E-Commerce development
---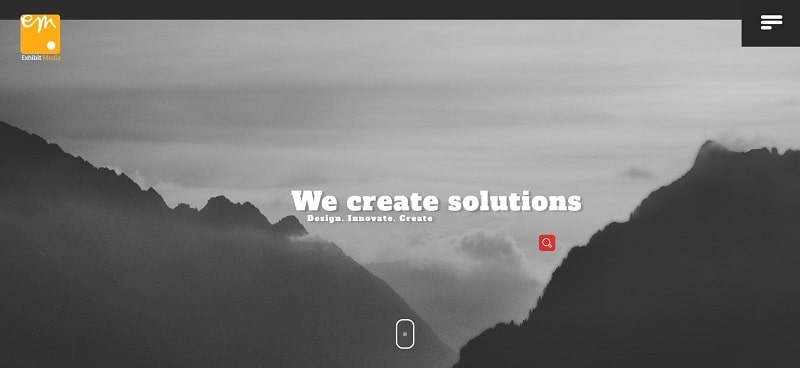 Exhibit Media is another company that makes it to our list of the best digital transformation solution companies in Singapore. The company was established in 2006 and has grown to become one of the top business and digital marketing consulting agencies while providing a digital solution to transformational strategies.
Moreover, the company is also committed to being a change agent that delivers cost-effective solutions for their customers in business and marketing fields. Exhibit Media has a team of dedicated experts that help their clients increase market performances for stability and sustainable growth.
Services
Search engine optimization (SEO)
Advertising & marketing
Web & software development
Mobile app development
It services and solutions
Top B2B service providers
Business services
Web design
---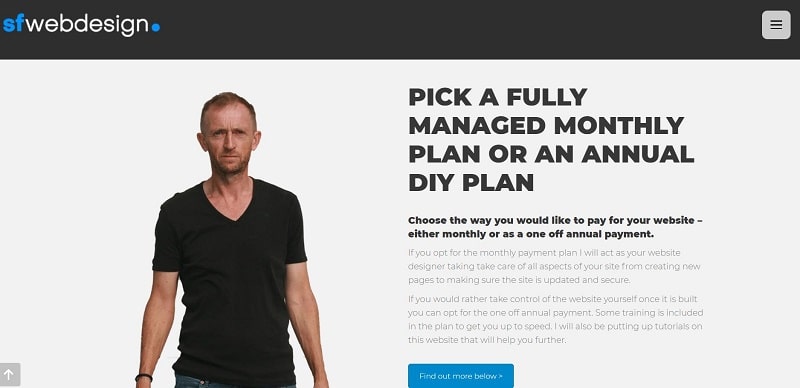 Expart Web Solutions focuses on web design services to SME's and individuals in Singapore. The company offers consulting services. Therefore, if you plan to start up a business in Singapore or have a basic web presence, you can contact the company. Expart Web Solutions will offer effective solutions that will help achieve your goals and guide you by selling products worldwide.
The company provides impactful solutions to companies in a wide variety of industries. With 15 years in service, the software engineering firm has made a name in the field of digital transformation. Expert Web Solutions offers monthly design packages as they continue to regularly build the website, making it an ideal option for small or new businesses.
Expart Web Solutions trains clients on how to add images, text, and updates to the website. The custom software development firm offers consultancy on business success to clients with small businesses and startups. Moreover, the Singapore based firm also guides small businesses and startups on extra services such as how to get a company logo, a source for photographs, and make online payments.
Services
Digital transformation
Consultancy on business and marketing
Web design and development
---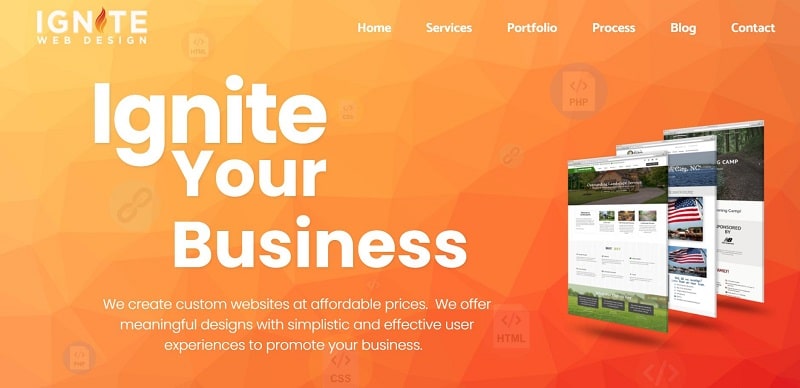 Ignite Web Design is a web design and digital marketing company based in Singapore. The company has a team of creative writers, talented designers with a great passion for delivering effective digital transformational strategies. The team has great technical expertise and insider knowledge to offer the best in your website and provide digital media needs.
The company specializes in various fields in search engine optimization, content creation, and web design. With over two years of experience in offering web design and digital marketing, the company has a proven record of offering impactful solutions in the tech industry. Therefore, the company has your budget and needs in their mind.
Services
E-Commerce
Social media marketing
Search engine optimization
---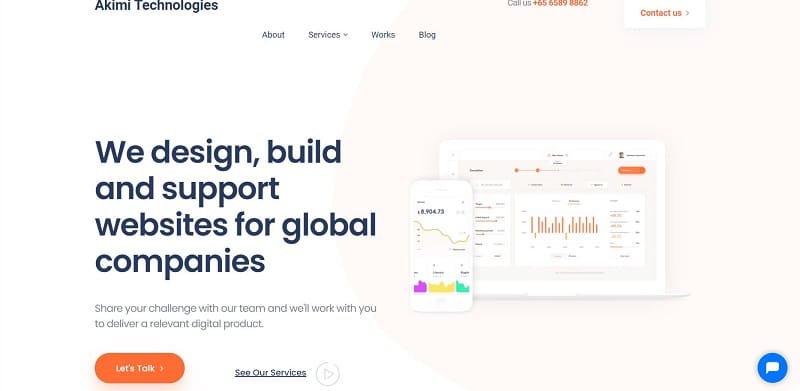 Akimi Technologies is a Singapore-based company web design agency that empowers clients with the best websites. The software development company has completed several digital transformation projects, overseeing them from conception to the delivery stage through a collaborative relationship approach.
Founded in 2012, the company is among the top WordPress web development and design agencies in the country. The company has developed into a one-stop-shop that provides solutions on web development, design, and digital marketing needs. Besides, the firm is committed to offering an impactful solution that will lead to a digital revolution as more and more companies focus on digital transformation to enhance their business operations.
Services
Brand and digital strategy
Digital marketing
Web design and development
Digital analytics
Website support
Marketing automation
---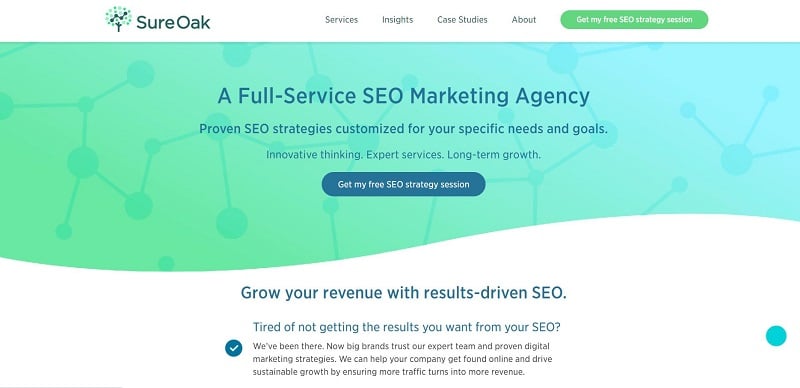 Sure OAK is a digital marketing agency committed to empowering businesses to achieve their dreams and full potential through Search Engine Optimization. The Singapore-based firm is a full-service SEO company that provides unparalleled expertise. Moreover, the company provides propriety growth strategies that help businesses to grow faster and rank higher.
Their services are highly specialized and include content optimization, premium link building, and anything else related to this field. The service help generates practical results by increasing organic traffic and online visibility through a holistic SEO approach.
Services
Inbound marketing
Digital PR and online reputation management
Conversion rate optimization
Website development and design
Competitor analysis
Advanced keyword research
Content optimization
Strategy consulting
Technical SEO & auditing
Link building
---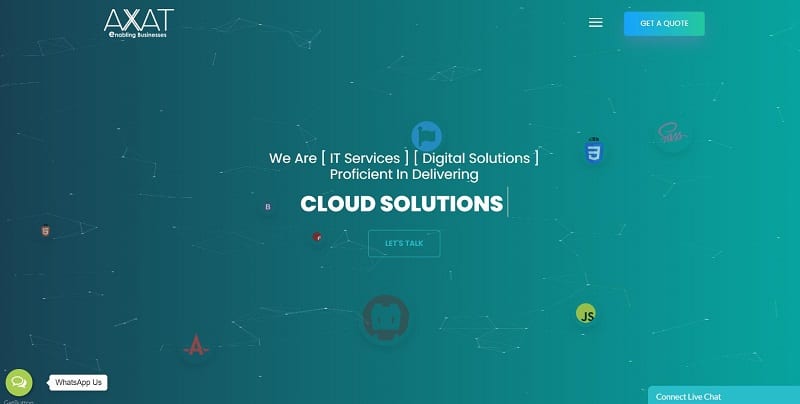 If you are looking for one of the leading IT companies offering Technical Consultancy to clients in various parts of the globe. Established in 2010, AXAT Technologies is a firm that is committed to delivering impactful solutions to digital transformation. The company has managed to develop a great track record by serving clients worldwide within a very short time. Moreover, the company has a state of the art Delivery Center in Mumbai, India, that provides 24*7 connectivity and the best infrastructure.
AXAT Technologies has successfully completed over 950 projects for clients in various industries. Besides, the consultancy company has branches in over 20 countries, which allows it to serve a wider market. The company is also highly communicative and responsive to clients' queries.
Services
Software and web development
Digital marketing services
Mobile app development
Cloud solutions
UI/UX design
Blockchain and crypto development
Augmented reality
Machine learning and artificial intelligence
---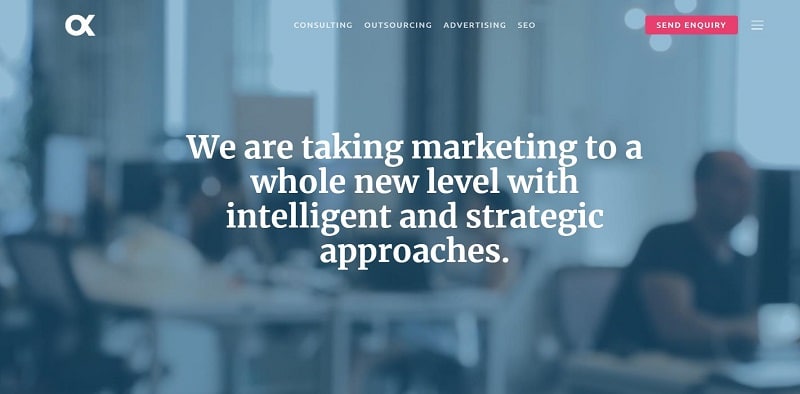 Rioks is another top IT company providing strategic marketing consultancy targeting B2B industries, leading in Enterprise Digital Transformation, Healthcare innovations, and Automotive. The company provides end-to-end industry-specific strategic marketing solutions that take your experience to unimaginable levels. These solutions are based on customer psychology, data intelligence, and audience behavior for developing and emerging markets.
The IT award-winning marketing consulting firm has a team of experts that train you and your team in automation and marketing technologies. Their training ensures improved marketing effectiveness and boosts your campaigns.
Moreover, the IT Company offers quintessential customer insights applicable to economics and operations to ensure the clients attain sustainable organic growth. Rioks has branches in Singapore, Ukraine, and Bulgaria, but it offers marketing consulting & outsourced marketing services across the world.
Services
Marketing consulting
Digital transformation
Inbound marketing
Marketing technology
Marketing outsourcing
Account-based marketing
Content marketing
Web development and design
---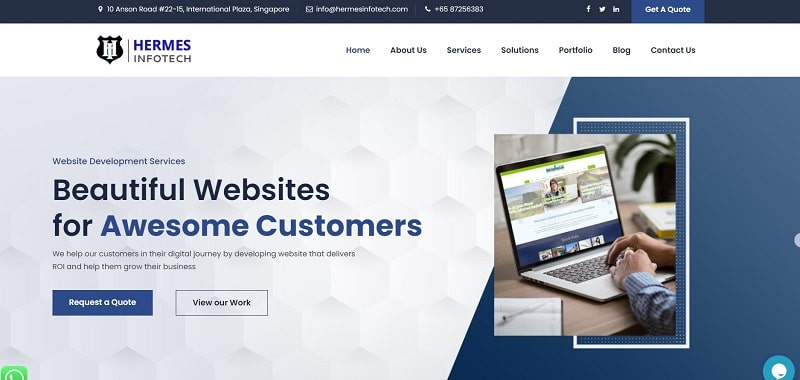 This is a fast-growing company in the IT service industry. The company has offices in Singapore and India but provides IT services to customers across the world. With their extensive IT experience on various domains, the company provides cutting edge solution that allows customers to transform their business ideas professionally into a global product.
The Singapore-based IT company applies a reliable and value-driven approach that offers an impactful solution to digital transformation. With this approach, Hermes has become one of the leading IT services firms due to their superior performance and high efficiency. The IT services company has supported many startups and SMEs in product development and digital transformation.
Services
Mobile and web development
Product engineering services
Digital marketing services
Workforce services
Emerging technologies like Cloud services and IoT
---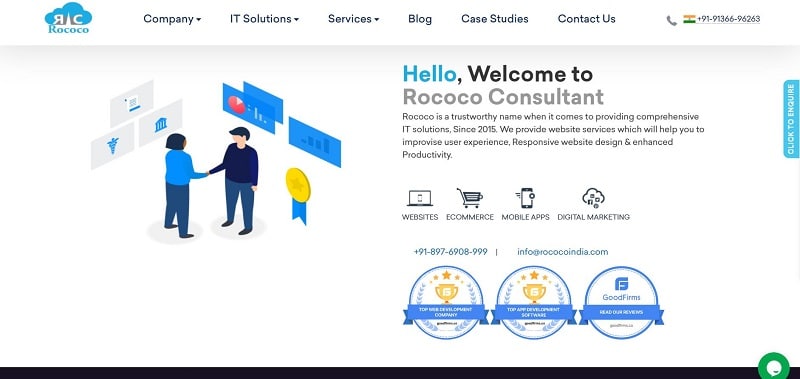 Rococo Consultant has its headquarters in Mumbai, India, but it has other Singapore and the United Arab Emirates offices. The company focuses on web development, application design website services, digital marketing, and IT services. With a team of passionate and dedicated developers, designers, digital marketing experts, and software engineers, the company offers a cost-effective solution that helps turn your business ideas into reality.
Since its inception (2015), the IT services company has been working on developing futuristic technology and ideas. The Rococo Consultant offers progressive IT solutions, precise technology strategy, and website services that promote business growth. Moreover, the company follows a collaborative approach, strategic solutions, and proficient business intelligence that creates excellence in the digital transformation field.
Services
Mobile apps development
Offshore staffing
Web development and design
Software development
Business process automation (BPA)
By location
Digital marketing
---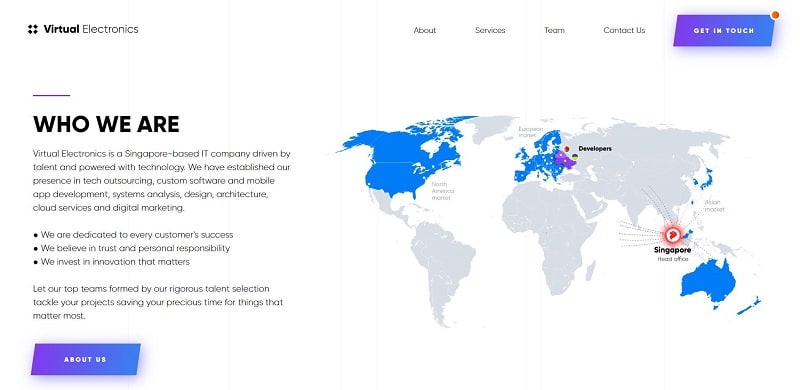 The mobile app and software development company is based in Singapore. Virtual Electronics has a team of talented tech experts that are skilled in handling various projects on digital transformation. The company has made a name in mobile app and custom software development, design, cloud services, tech outsourcing, system analysis, architecture, and digital marketing. Moreover, Virtual Electronics believes in personal responsibility, investing in innovation, and is also committed to customer's success.
The Singapore based company is also devoted to protecting client privacy, which means that they handle personal data with integrity and responsibility. Besides, Virtual Electronics applies meticulous recruitment methods to hire CIS professionals to ensure that your projects are in safe hands.
Services
DevOps
Consulting and implementation
Big data and analytics
Chatbox development
QA and software testing
---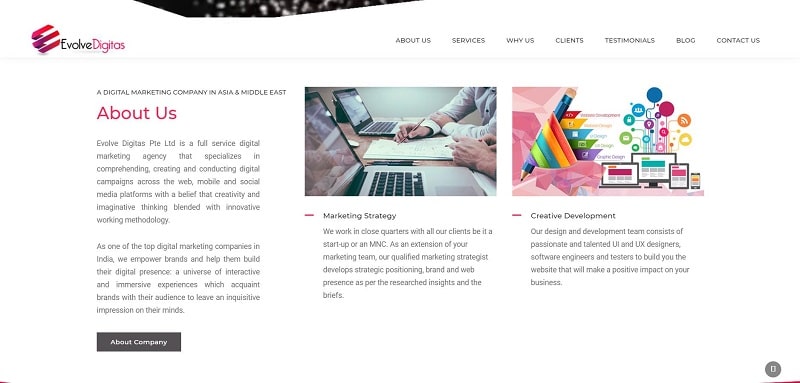 Evolve Digitas digital marketing agency specializing in creating, comprehending, and conducting digital campaigns in social media, web, and mobile platforms. The company believes in imaginative thinking, creativity, and innovative working methodology to transform your business ideas into great results.
The Singapore-based company is one of the leading digital marketing agencies in Singapore and India and Dubai. With a universe of immersive and interactive experiences, the company offers solutions that empower brands.
Services
Online digital media
Online reputation management
Traditional media/ events
E-commerce
Digital marketing
Innovative software
Digital/ video photography
Performance marketing
---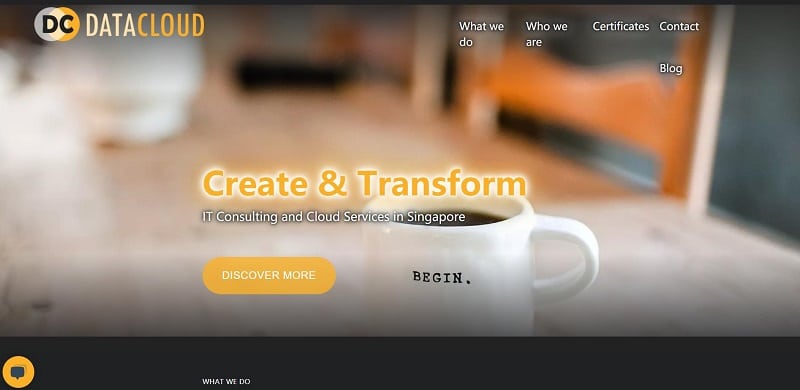 As the name suggests, Data Cloud Consulting is a Singapore-based company specializing in cloud and IT consulting services. The company is committed to faster innovation through economies of scale and flexible resources. With this approach, Data Cloud Consulting Agency helps their customers run their infrastructure and lower their operating costs more efficiently and scale if necessary.
Therefore, the company enables its clients to reap maximum benefits from modern frameworks, cloud technologies, and new methodologies. The approach helps the customers save costs and enhance efficiency while preparing them for the future through digital transformation.
Services
Web development
Cloud computing services
Digital marketing
Cybersecurity
Mobile app development
Software development
---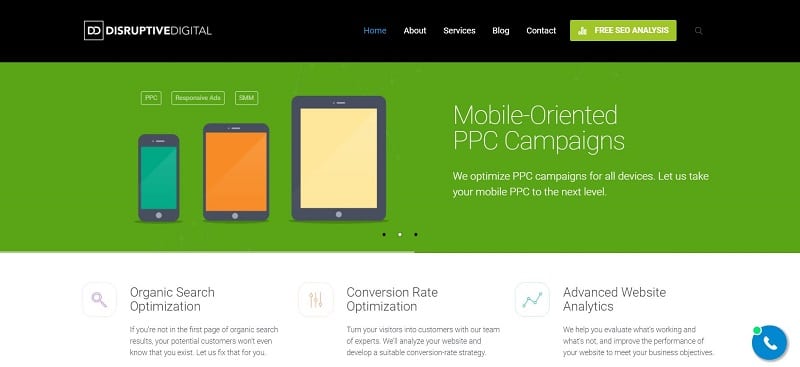 Disruptive Digital is another top digital transformation solution company in Singapore. The full-service agency provides innovative, effective, and creative digital marketing campaigns driven by ROI. With a team of senior, experienced marketers and consultants, the company employs creative technology, a unique blend of strategy to help its customers achieve competitive advantage and sustainable growth.
Moreover, the full-service digital agency is committed to transforming how businesses listen, share and engage online. Disruptive Digital also provides frictionless, seamless digital engagements that enrich and enhance the customer's world.
Services
Full-service digital marketing agency
Social media marketing
Web development
Content marketing
Search Engine Optimization (SEO)
Email marketing
Web analytics
---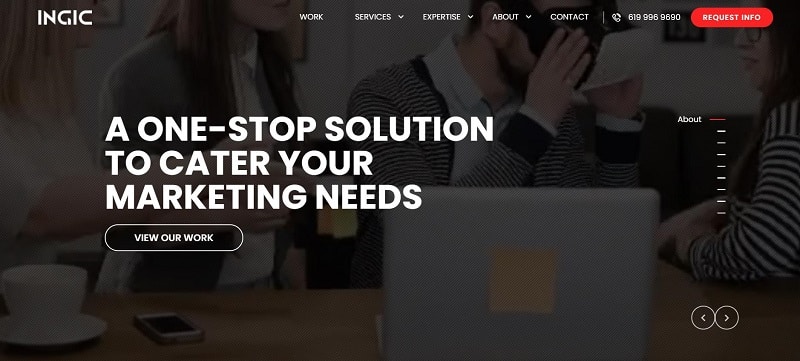 INGIC is a top mobile app strategy, development, and design company specializing in ensuring better results in the custom development field. The company is a result-driven firm with skilled, talented, and most experienced tech industry professionals. With a dedicated expert team, the firm focuses on transforming simple creative ideas into robust functional solutions.
The tech giant has its headquarters in California, but it has additional offices in United Kingdom, Singapore, KSA, and United Arab Emirates. Additionally, the company and its team of experts are constantly expanding and evolving to ensure that it provides the best mobile applications, web development, and website designing services in the market today.
Services
Mobile applications
Digital marketing
Corporate branding
Software development
Web and CMS development
---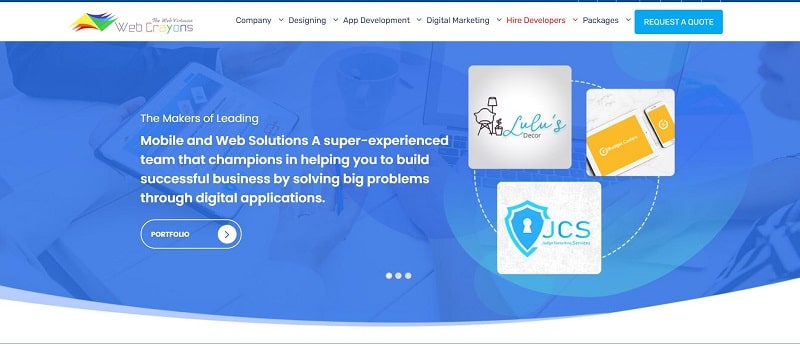 If you are looking for the best web design and development company in Singapore, Wen Crayons Biz will be worth your consideration. The company has a team of passionate and talented developers, programmers, and designers in web development and design. Web Crayons Biz considers all their clients and projects as special, which means quality is their priority.
The web design and development company has completed over 5000 projects in about 31 industries across the world. Therefore, Web Crayons Biz is committed to delivering unique content and designs that align with your business and brand image.
Services
Digital marketing
Web app development
Web design
Mobile app development
Open-source
Cross-platform app
Strategy and prototype
---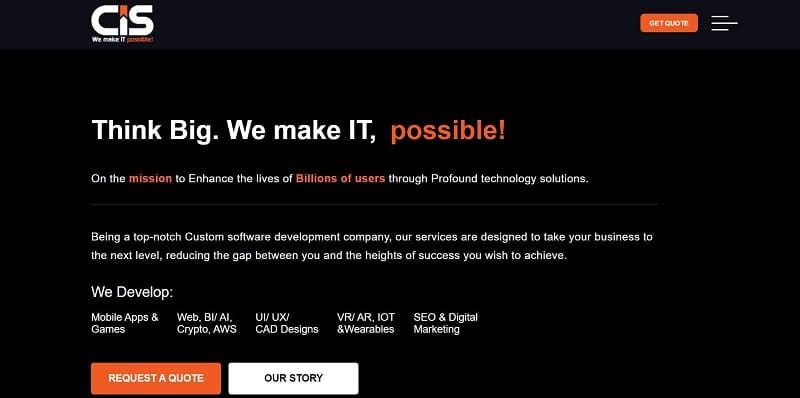 Cyber Infrastructure is a US-based tech company but has additional offices in Singapore, UK, and India. The company focuses on providing profound technology solutions that help enhance and empower the lives of billions of customers across the globe. With over 12 years of experience in the industry, the company has enough expertise to provide solutions to your technology needs in the IT and CIS fields.
The company has also provided a name in providing solutions on custom software development in the host countries and across the globe. Therefore, Cyber Infrastructure has what it takes to push your business above the rest by ensuring you move closer to your target.
Services 
Blockchain development
Artificial intelligence
Virtual reality and augmented reality
Internet of Things (IoT)
Web development
Robotic process automation (RPA)
Microsoft development
QA service
Branding and marketing
Mobile development
Game development
UI/UX design
SAP
Big data
Cloud solution
Azure development
---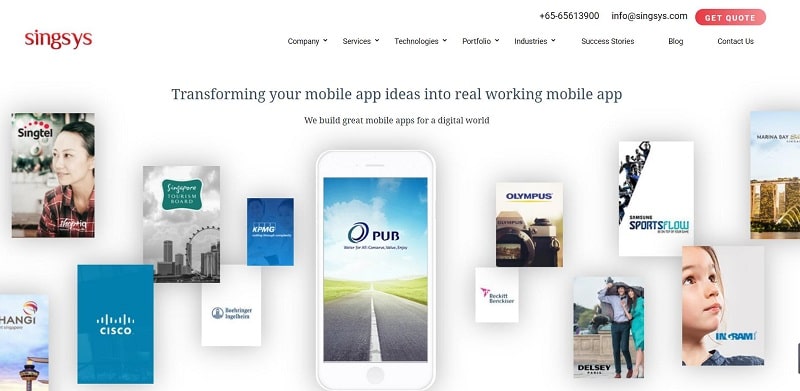 This is another fast-growing web and mobile application development company in Singapore that provides iPhone and Android application solutions at competitive prices. Singsys Pte Ltd provides 24*7 customer service and support, which allows for a collaborative relationship approach.
With a team of well-trained developers, consultants, and certified QA team, the company offers an affordable quality solution to their customers' digital transformation. The team has a great sense of ownership, willingness to move forward, and high self-esteem, leading to satisfied customers.
Moreover, the tech company has delivered over 2000 projects across the globe, and their services are trusted by about 500 companies worldwide. With over ten years of experience and a team of over 180 IT professionals, the company has great potential to provide cost-effective solutions to clients' digital needs.
Services
Design studio
Cloud and hosting
Mobile applications
Software testing
Outsourced product development
Web applications
Enterprise application
---
Conclusion
In a world that is increasingly becoming dependent on digital, IT's role can't be ignored. Digital transformation offers an impactful solution to help organizations achieve sustainable growth.
The best digital transformation companies in Singapore that we have reviewed above are among the leading firms in the tech world and play a critical role in accelerating digital transformation in organizations across the world.