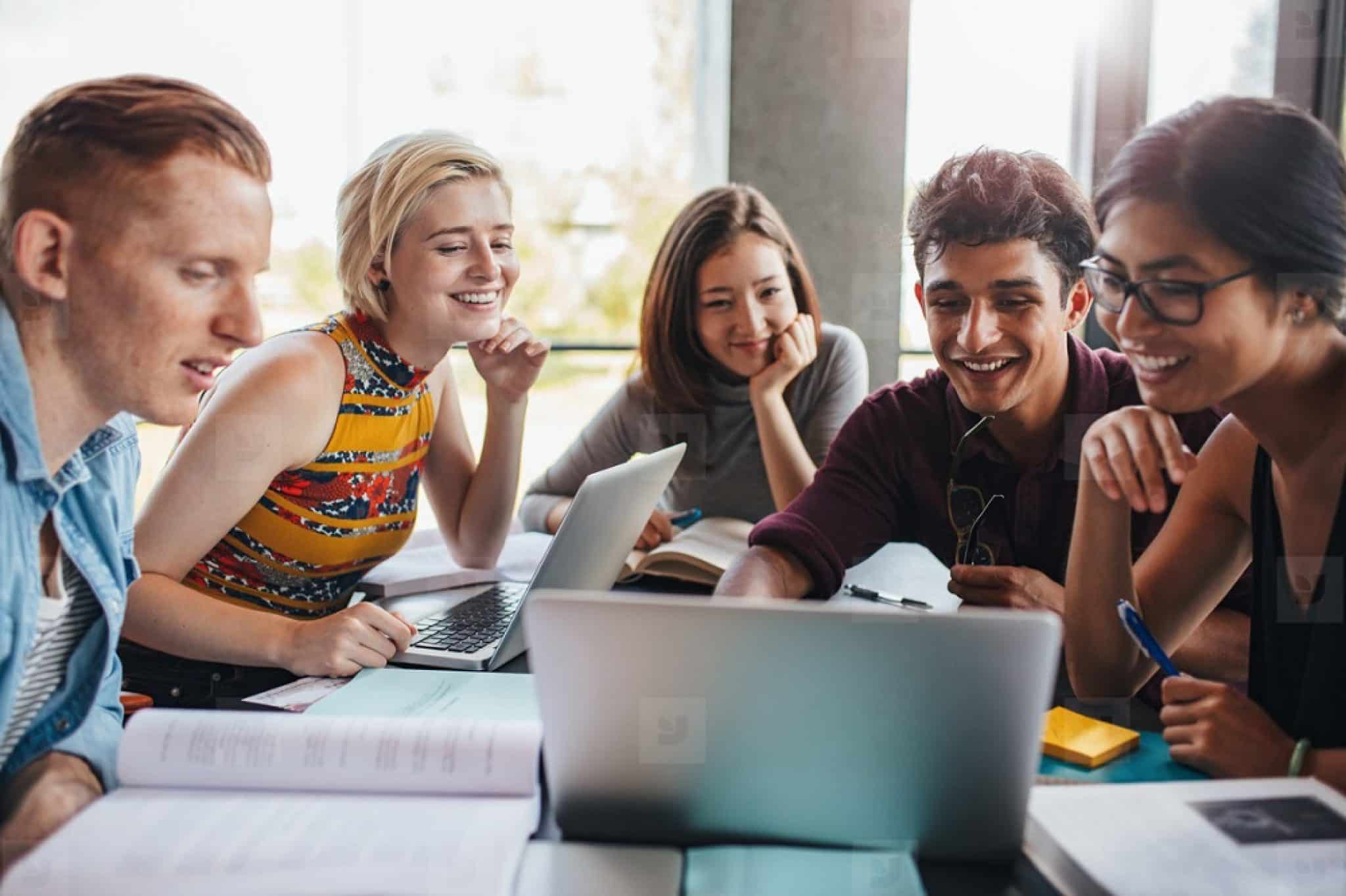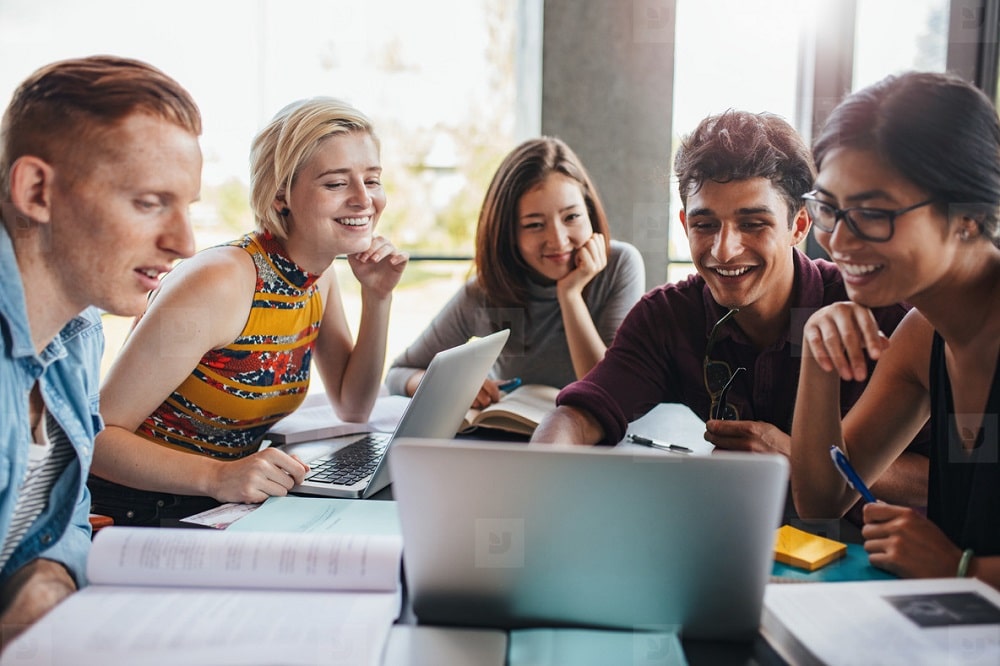 Programming at the very outset of your course calls for a good laptop. Here are select laptops for computer science students you may want to check out.
When choosing the best laptops for computer science students you really need to consider a number of factors including RAM, Hard Driver, Processing Speed, Display Screen Size, among others. Having a better understanding of these aspects will help you make a more learned decision.
However, with so many options out there, it is can a bit challenging especially for a student to choose the right laptop. After all, the trick is to find a laptop that is neither underpowered nor overpowered.
You might think why not an overpowered laptop because the higher the computation power the better the laptop. We do agree to this, however, the higher computational power, the expensive it gets. For a student, you would like something that is within budget, yet it can do the job effortlessly.
Overview - Top 10 Best Laptops for Computer Science Students
Why a computer science student needs a good laptop
For a computer science major, a well-powered laptop is a prerequisite. After all, a laptop is a must for learning programming, coding, concept submitting assignments, new computer languages and other similar projects.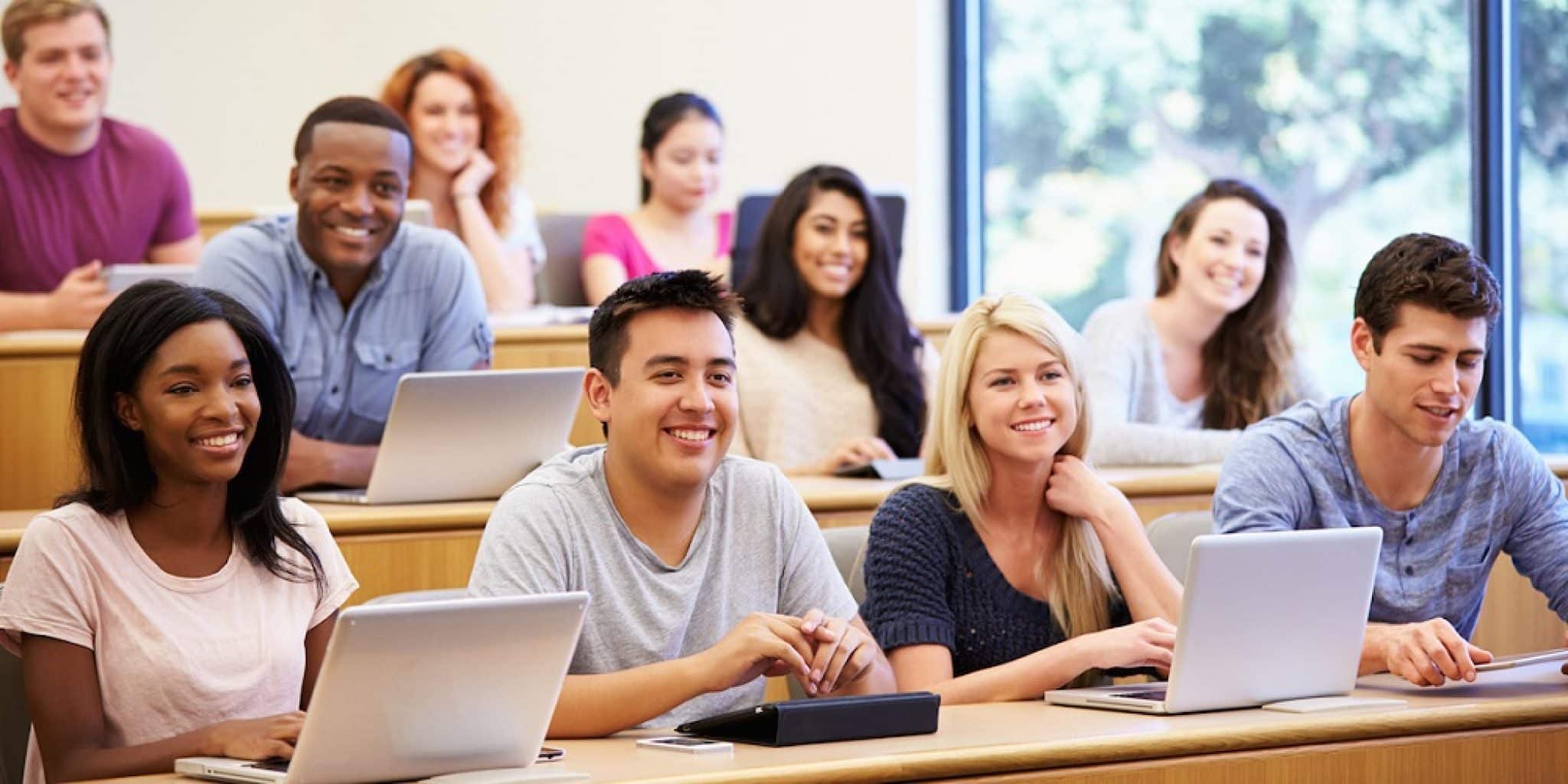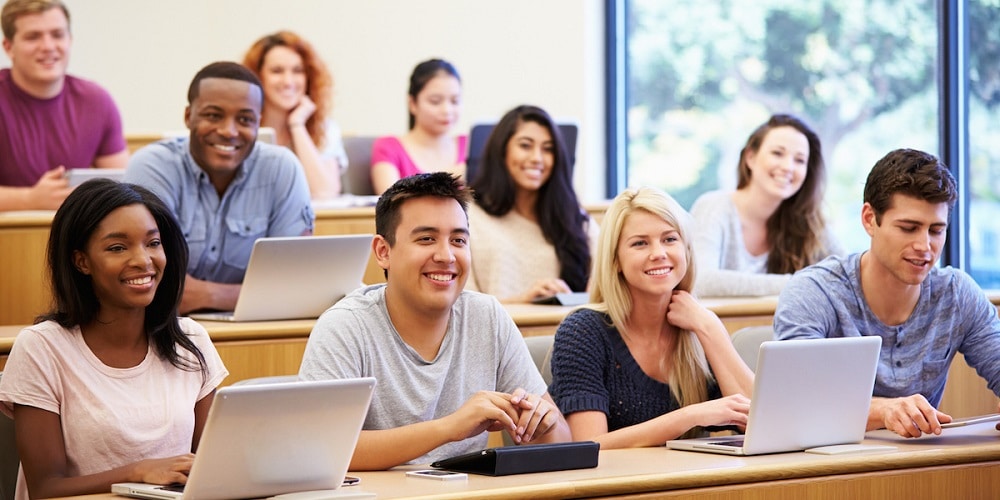 In addition to these primary objectives, the students can enjoy occasional gaming. Therefore, it is imperative to find a good laptop. To make things easier for you, we did come up with a list of top ten laptops for computer science students.
These laptops are not only affordable but might as well be tailored according to your needs. So, without any further delay, let us get down to our list of top-notch laptops.
---
What to consider before buying a good laptop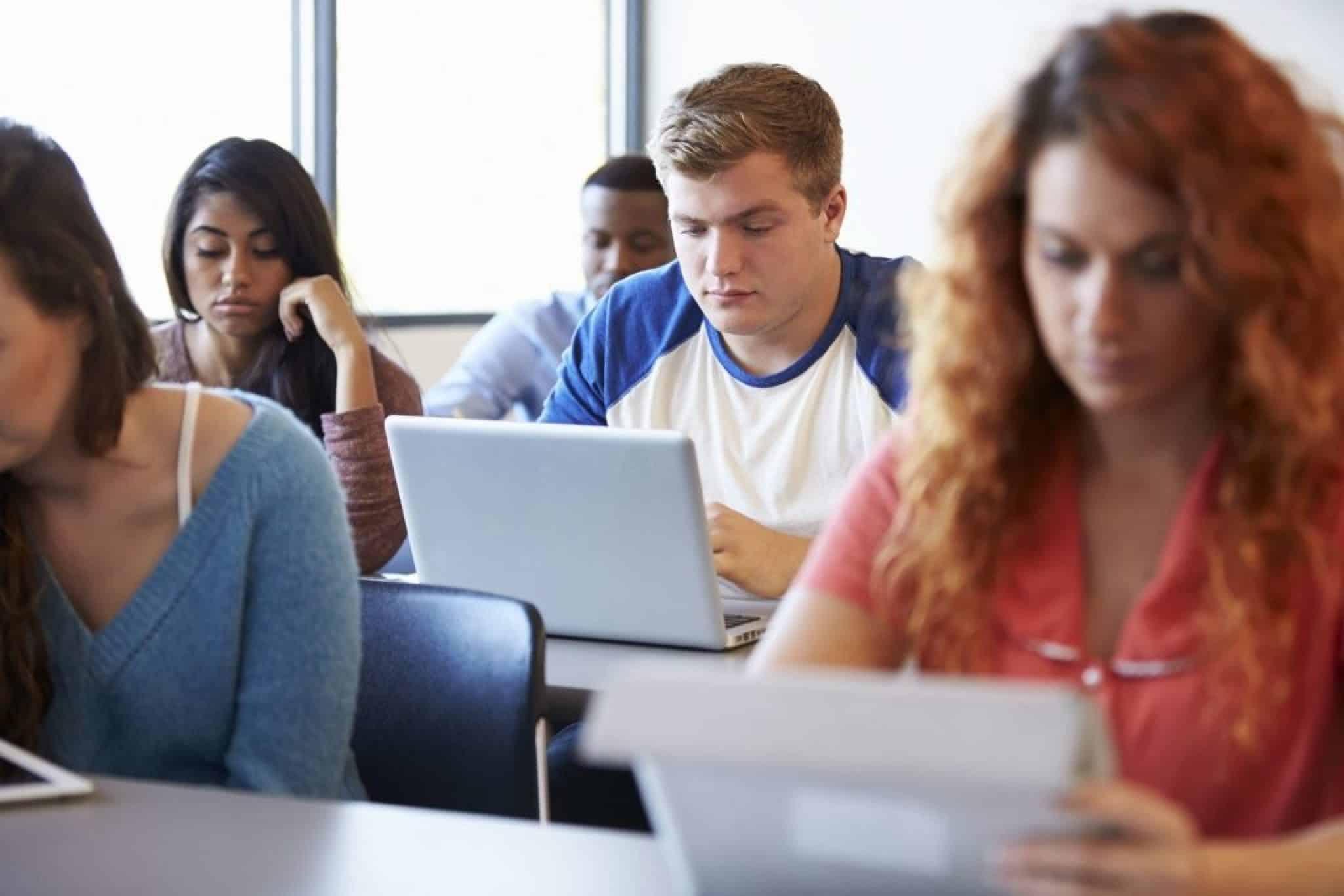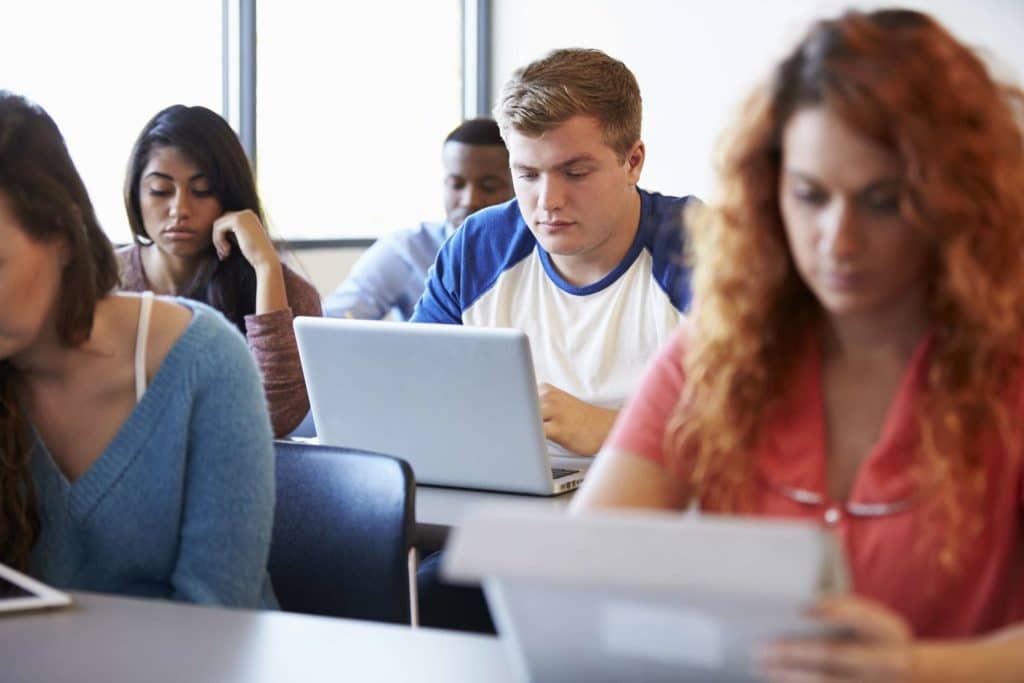 Buying a good laptop isn't easy. You need to pay attention to a number of specs and details. It becomes even more complicated when shopping for a suitable laptop for a computer science student. So, which are some of the thigs to consider when shopping for a good laptop? Let's find out.
The size of the laptop is a very crucial consideration. It determines portability of your machine. Furthermore, size also has a lot of correlation to style. The smaller and slimmer varieties are seen as being more futuristic. Because of the wide range of laptops in the market, there are numerous size options available.so depending on brand preference, price among other considerations, you can choose accordingly.
There's a very thin line between size and design. In fact, what distinguished different brands and models of laptops is largely the design. Some of the impressive aspects of design include the trendy 180-degree twistable screen, a detachable screen, among other aspects.
Laptops for computer science students supports a wide range of resolutions. The most common ones are 1366 x 768 and 1920 x 1080. They are also called HD and Full HD resolutions respectively. Majority of devices supports the Full HD resolution. It is important to check and verify the screen resolution of the computer before checking out.
When shopping for a good laptop for computer science students, you definitely need to check the machines storage. The specifications for this are available in the system settings. The hard disk drive capacity varies. However, a good one should be in the range of 320 GB and 2 TB. The more the better. Machines with large storage have impressive processing speeds. And as a student, speed is everything. It comes in handy when you want to run a particular program or simply test some code.
Unlike desktop computers, laptops are meant to be portable. That implies that you can carry the devices and use it anywhere without a direct connection to the main power outlet.All that is made possible by the laptop's battery. The battery capacity and lifespan are dependent on brand. Some can lasts days on a single charge. Others are capable of lasting up to 24 hours while other can hardly last an hour.
The processor, also called CPU, deals with the processing of various tasks. Laptops with superior processing speeds can handle multiple tasks all at the same time. This capability is called multitasking. On the other hand, those with low multi-tasking capability have the tendency to hang during operations. As such, you may have to refresh or even restart them multiple times. The type of CPU determines the speed of processing. Some of the common types include AMD and Intel CPU.
The processing speed also varies depending on the purpose of the laptop. A gaming/ workstation laptop like Intel Core i5/ i7 Series have much higher processing speeds when compared to a budget laptop like Intel Celeron Pentium. A cheap laptop like Intel Atom series has very low processing speeds.
Might sound like a repeat, but in fact it is not. The machines graphics has much to do with the quality of videos. If you like streaming movies and series online or gaming, then you definitely need a laptop with good graphics. A good laptop for a computer science student should have equally good graphics for unmatched video quality.
Portability and dimensions
The portability of the computer has to do with its weight and dimensions. Some like the Acer Chromebook 15 weigh only 4.85 pounds and have a dimension of 15.08" x 9.65" x 0.95". Other brands like Dell XPS 13 weigh slightly less and have even smaller dimensions. So, if portability is something you treasure in a laptop, be sure to check the weight and dimensions for the select brand or model.
---
Which are some of the benefits of laptops for students
Students need laptops for a variety of functions. Apart from note taking and general reading, these invaluable machines are also used for coding. What's that? Well, coding is basically the creation of computer programs that execute various operations.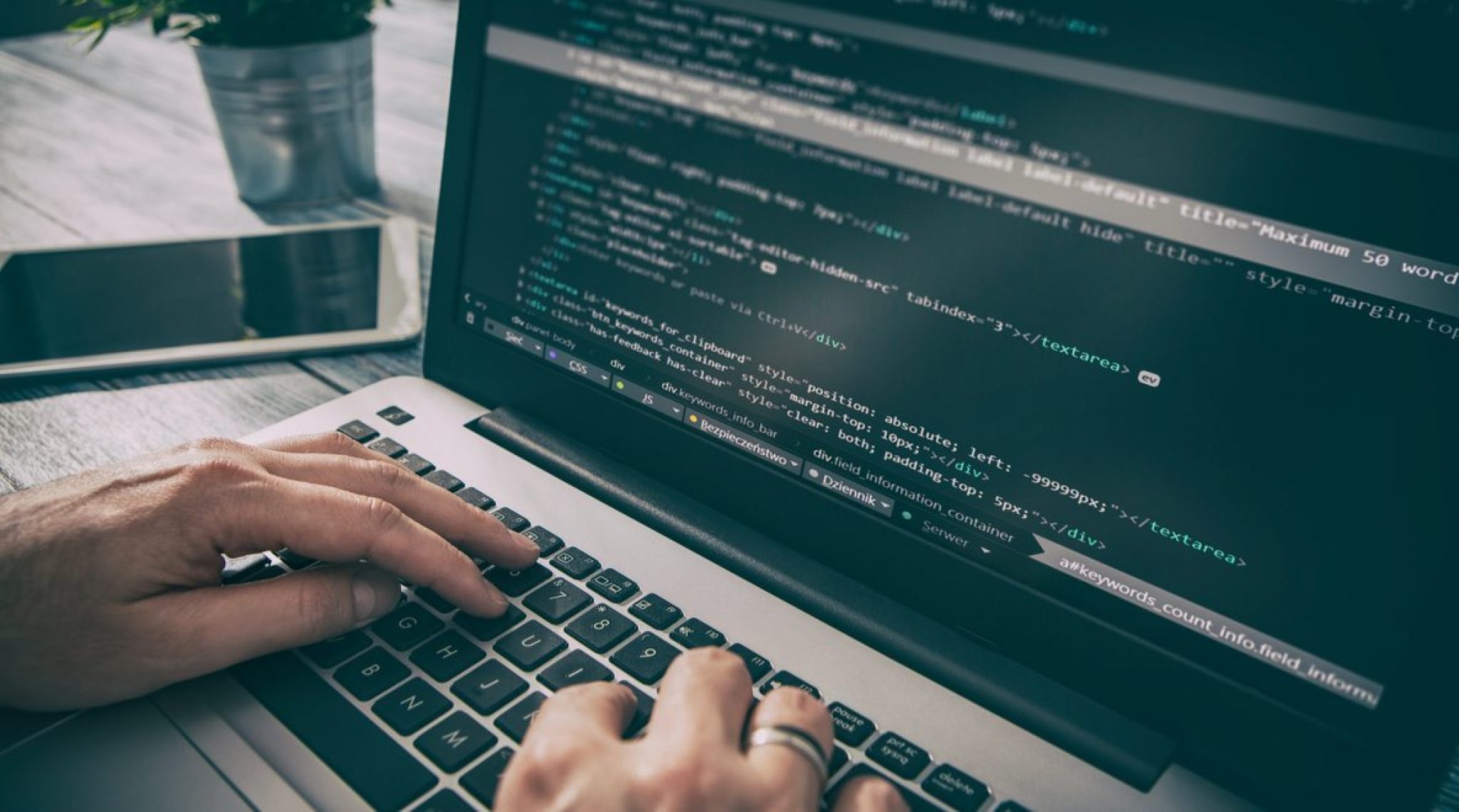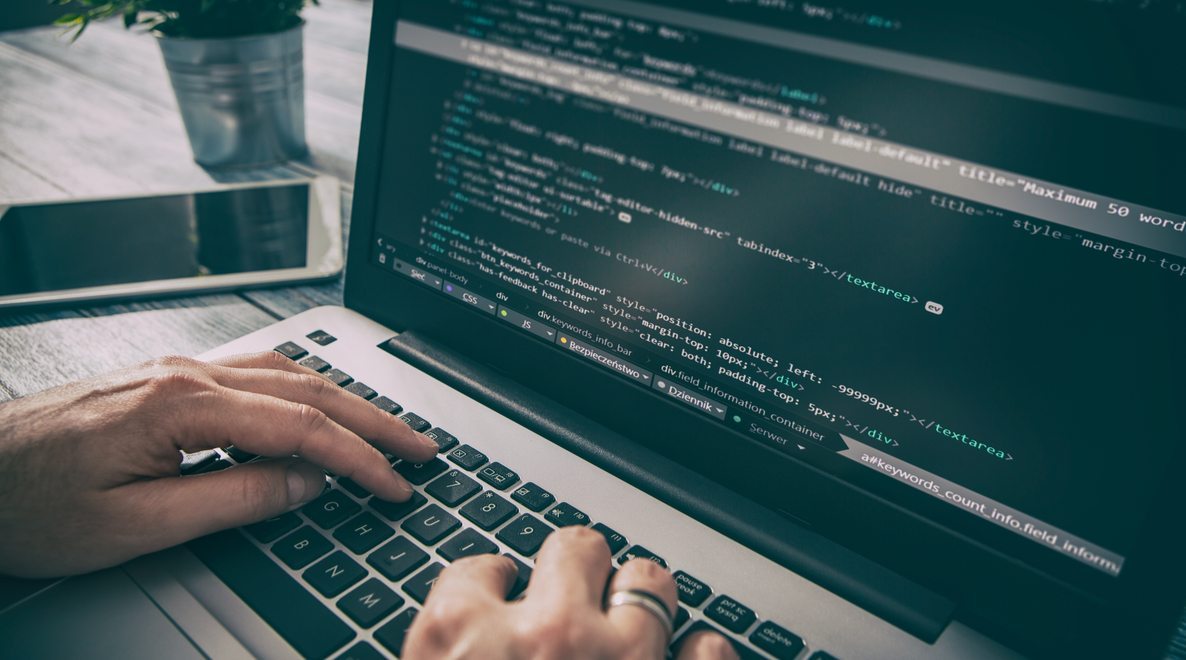 A computer science student should be better placed to build websites, apps, and other tech related stuff in the future. A good foundation is therefore imperative. A powerful laptop is a must-have for such students.
Some students also use laptops to stay in touch with one another. The social bit is also crucial for their all-round growth.They learn to work in teams and undertake operations and tasks much faster with better results.
Needless to say, students with laptops are better placed to access info. They can use search engines to browse the web for the latest information on particular subjects of interest.
---
Top 10 Best Laptops for Computer Science Students Reviews
Check Pricing and Availability
Acer Chromebook R11 Convertible laptop offers style and elegance. The laptop comes with an 11.6" HD touch screen that ensures convenience and style. The laptop comes with a Chrome operating system by Google. The OS is designed according to our needs.
Since the primary objective is to offer feasibility and computing power to the students, the laptop comes with an inbuilt virus protection software along with the automatic update feature.
The Intel Celeron N23060 Dual-Core Processor promises to deliver what every student loves; minimum time to load and no decrease in efficiency over time. The laptop comes with 4 GB of RAM and 32GB eMMC hard disk.
The classic design supports finger touch and the Intel HD Graphics deliver high-quality visuals. Some other prominent features of the laptop include a secure digital card reader, Bluetooth 4.0, HDMI port, Lithium-Ion Battery, Inbuilt HD Webcam, and 10 hours of battery life.
To can automatically create a backup of all your important files on Google Drive. You will get additional 100GB of cloud storage. So, if you think that the laptop does not offer enough hard disk, think again.
PROS:
100 GB of Cloud Storage
10 hours of Battery life
Intel HD Graphics
4 GB RAM
Convertible Laptop
CONS:
Limited Hard Drive Storage
[/wpsm_box]
---
Check Pricing and Availability
The Slim and extremely portable laptop is among the best laptops for computer science students. It is reliable and comes with good computational power. The ultra-portable laptop promises efficiency and performance.
HP 14 makes it possible for you to stay connected, productive and social in an effortless manner. The longer battery life lets you enjoy your laptop anywhere, anytime you want. With the micro-edge display screen, you get the best viewing angles as well as outstanding graphics.
The stylish design offers reliable and responsive performance because of its Dual-Core 8th generation Intel Core i3 processor. What's more, the machine features a 4 GB RAM that ensures smooth and seamless multi-tasking.
You can run the software, play light games and there will be a delay in performance. It comes with 128 Solid State Hard Drive for safe and convenient storage of documents.
The laptop is designed to meet all your needs to perfection. It delivers quality with style and smartness. We doubt that you will find another laptop this good with in the same range. After all, affordability is the key feature of HP 14.
PROS:
128 Solid State Drive
4 GB RAM
Intel Core i3 Processor
Ultra-Portable
---
Check Pricing and Availability
Next in line, we have the Lenovo Chromebook S330 laptop. Lenovo is famous for design and producing affordable laptops with outstanding features and great efficiency.  In a Lenovo laptop, you can actually enjoy features of a high-end machine at a lower cost without any compromise on the quality.
Lenovo is no doubt an amazing laptop manufacturer, and their latest Chromebook S330 is a must-have laptop. It comes with a 14" FHD display that lets you enjoy 1920 x 1080 resolution. Watching movies and playing games on this laptop will be a remarkable experience.
The high-performance laptop is extremely thin and it weighs less than 4 lbs, thus making it extremely convenient to tag it along everywhere you. 
The eMMc storage offers a quick boot-up and the LPDDR3 memory ensures smooth multitasking. It also lets you enjoy an additional 100 GB cloud storage and very fast software loading.
The laptop offers in-built virus protection and comes with a full I/O support. The amazing 2w speaker system and a 720p webcam deliver outstanding video and audio connection. It also supports mobile and tablet connection via Bluetooth. So, you can transfer data back and forth between the laptop and other devices.
PROS:
128 GB Hard Driver
Impressive Battery Life
Inbuilt Virus Protection
14" FHD display
MediaTek MT8173C Processor
---
Check Pricing and Availability
This is no doubt one of the best laptops for computer science students. It comes with Windows 10 Home Operating System to offer powerful performance and smooth user experience. An Intel N3350 Dual-Core Processor powers the laptop, thus it can fulfill all your computational requirements.
The 6GB Ram offers stable multitasking. It also ensures smooth editing and running of your high-resolution pictures and videos. In addition, the RAM ensures a quick start-up of software and applications. The switching between applications is smooth and seamless.
The 13.3" HD IPS screen offers 1920 x 1080 resolutions. It means that you will love watching movies, videos and browsing the web on it. It will help you relive the memorable moments by showing pictures in impressive resolution.
It comes with 64GB eMMc, but you can expand the memory up to 128 GB as the laptop supports 1FT Card expansion. The ultra-slimand stylish laptop is perfect for daily operations. You can take it to your university, a coffee shop or any other place to go without any hassle.
What's more, the laptop comes with a 12 months warranty. So, if something goes wrong with the laptop, you can always reach out to their outstanding customer service.
PROS:
1 TF Card Expansion up to 128 GB
8mm, Ultra-thin
6 GB RAM
12 Month Warranty
CONS:
No Solid State Hard Drive
---
Check Pricing and Availability
Acer Aspire 5 is a dream come true laptop. The ultra-slim and extremely compact laptop ensures that you can take it anywhere you go. Its 15.6" full HD IPS display will bring the pictures and videos to life. The AMD Ryzen 3200 U Vega 4 Graphics further enhances the overall visual of the screen.
The display's outstanding graphics will leave you mesmerized. Unlike other affordable, sleek and classy laptops, Acer Aspire 5 comes with a Solid State Disk instead of an eMMc Storage. You will have access to 128 GB SSD makes is very convenient for you to store all your important data.
The backlit keyboard offers a sleek design and convenience of use. The keys are soft and comfortable. Using the keyboard would surely offer a great typing experience. The laptop also comes with a long battery life.
You can enjoy 7.5 hours of battery with constant use. Of course, if you lower the brightness, the battery can go on for a longer period. In addition, the 4 GB RAM allows multitasking at great speed.
From entertaining yourself to connect with others and playing light games, Aspire 5 is the perfect computer for you.
PROS:
4 GB Ram
AMD Ryzen 3 3200U Dual-Core Processor
15.6 inches Full HD
Backlit Keyboard
CONS:
Backlit of the keyboard is disabled, if not being used
---
Check Pricing and Availability
Microsoft Surface Platinum offers an elegant and clean. The extremely thin and lightweight laptop is awfully portable. It weighs just 2.75 pounds, thus you can fit it in any bag that you want.
 The 8 GB Ram ensures high performance and efficiency. You can effortlessly open software, application, and web browsers simultaneously. With 8 GB of RAM, multitasking will never be a problem for you.
Boasting an attractive resolution of 2256 x 1504 and a 13.4-inch screen, Microsoft Pro does give vibes of a Surface Pro 4. The touch screen is another premium feature. Unlike some other Microsoft laptops that come with a considerably decent touch screen, this was an improved and highly responsive touch screen. The integrated Intel UHD Graphics 620, further improves the outcome of the display.
You can effortlessly pair compatible peripherals via Bluetooth 4.1 technology and connect to the World Wide Web using Wi-Fi 5. The latest USB 3.1 Gen1 Type-A port allows connection of other important devices.
If you want more functionality, connect a docking state to the surface connector for more ports. To add storage simply, connect an external storage device via USB port. Other impressive inbuilt features include a 3.5 mm mic, a mini DisplayPort, Dolby Audio Premium speakers, microphones, Hello-sign-in, combo jack and Windows 10.
PROS:
8 GB Ram
13.4-inch display with 2256 x 1504 resolution
integrated Intel UHD Graphics 620
weighs just 2.75 pounds
---
Check Pricing and Availability
Almost all 15-inch premium laptops do not weigh less than 4 pounds, however, LG has managed to come up with something sleek and unique. Their LG Gram is just 2.5 pounds and it has a 15" excellent display with 1,920 x 1080 resolutions. You certainly are several other lightweight laptops, but they do not come with a 15 inches screen.
In addition, the great laptop comes with excellent battery life. It even beats its previous models for roughly 4 hours. Everything seems to be of premium quality, you will get one of the fastest processors on the market.
LG Gram has a 1.8 GHz Intel Core i7-8550U processor along with a 16 GB of RAM to ensure quick boot-up time and multitasking. Watching high-resolution video, editing these videos as well as pictures will not be a problem.
The system is robust enough to offer seamless functionality regardless of the load. To let you save all your data effortlessly, it comes with a 512GB M.2 SATA SSD.
On top of all this, the laptop includes some cool features as well. For instance, you now have a fingerprint reader, a better and well-positioned Webcam, and ThunderBolt 3 USB-C. As for the operating system, the smart laptop comes with Windows 10.
PROS:
15-inches, 1920 x 1080, Touch screen
Intel Core i7-8550U
16 GB of RAM
512 GB Hard Disk
Windows 10 (64 bit)
CONS:
Laptop's lid feels flimsy
Thunderbolt 3 is only available the most expensive model
---
Check Pricing and Availability
If you are searching for a compact, nice and efficient machine, your search ends with HP 2019 14-CF0014DX. The 14 inches screen comes with a 1366 x 768 resolution. The screen is big for easy viewing, at the same time the laptop is lightweight and compact enough for you to carry it almost anywhere you go.
The inbuilt Intel HD Graphics 620 further enhances the screen visuals. Due to its 7th Gen Intel Core i3-7100U Mobile Processor and 8 GB of SD RAM, it is an extremely fast and reliable machine.  You can run high-end programs, play heavy games or edit high-resolution videos without a decrease inefficiency.
128 GB M.2 SDRAM offers enough space for you to save all your data including pictures, videos, music, software among others. With this much space, it is highly less likely that you would require additional storage.
Some other impressive features include the 802.11 bgn, USB 2.0 Port, USB 3.0 Port, Gigabit Wired Ethernet Adapter, Multi-format SD Card Reader, Bluetooth 4.2, and Windows 10 Home.
All and all, we can say that HP 14 is one of the best laptops for computer science students because it is capable of handling daily operations as well as some complex and complication programming tasks.
PROS:
128 GB M.2 SDRAM
7th Gen Intel Core i3-7100U
Windows 10 Home
8 GB of SD RAM
CONS:
Lack of Optical Drive
One Slow USB Port
---
Check Pricing and Availability
Lenovo has always managed to come up with the best laptops for computer science students. Lenovo 130S-11IGM is no different. The laptop comes with 11.6" HD display and it weighs 2.54 lbs.
The lightweight and portable laptop is perfect for you to carry wherever you go. It's Intel Celeron N4000 Dual-Core processor offers decent computing Power. Of course, it is not the 7th or 8th generation processor, but at this price, you are getting a bargain.
It comes with a 64GB eMMC flash memory. In case, you want to increase the storage space, you will have to use an external drive. The 4 GB RAM ensures smooth running and multi-tasking of Windows 10.
The display has a screen resolution of 1366 x 768 (HD) and a wide viewing angle. In addition, the anti-glare feature permits you to use your laptop outdoors. The screen is decent and the battery life is amazing. After all, Lenovo is always known for its long-lasting batteries.
With Lenovo 130S, you can enjoy 8 hours of constant use and that too with above-average brightness. On top of all this, you get dual array microphone, stereo speakers HDMI and Bluetooth 4.0.
PROS:
4 GB RAM
8 Hours Battery Life
11.6" display with 1366 x 768 (HD) resolution
Light weight and compact
---
Check Pricing and Availability
Asus ZenBook laptop is one of my favorites. It is loaded with the latest features and functions for the best performance. It comes with Windows 10 (64bit) operating system and a 256GB PCle G3x2 SSD + TPM hard drive. The massive memory accommodates most of you files and folders. And because the hard drive isn't optical, you can rest assured of unbeatable safety for all your important documents. No risk of data losses resulting from system crashes. It is also worth noting that Asus ZenBook laptop has impressive processing speeds. So, your computer won't hang from time to time.
PROS:
13.3 display size with 1920 x 1080 resolution
Expandable 256GB PCle G3x2 SSD storage
Comes with 8GB LPDDR3 onboard memory
Lightweight, compact, and portable
---