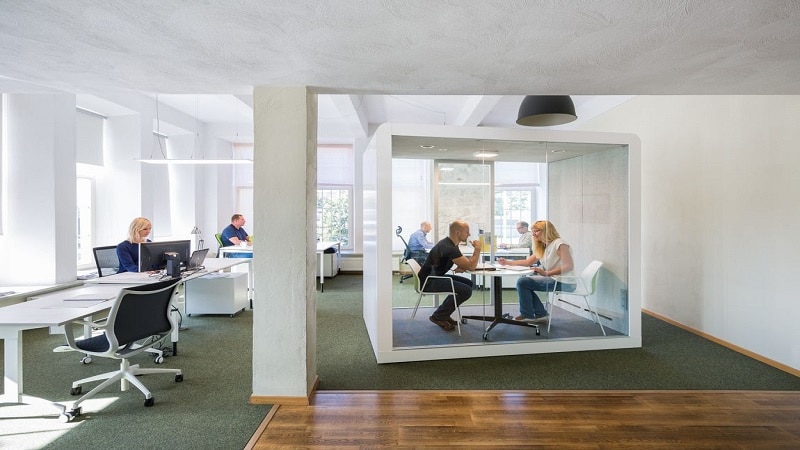 Today, the competition has become so tough to attract, engage and retain top talent that business owners have to go an extra mile to attract and retain their employees. Office space is the first impression your employees will have of the company culture.
The office space of a company is a reflection of the company's personality. So, it is very important to design an office space that reflects the company's personality and values, creates a great first impression, provides employees comfort, and ensures collaboration.
An impressive office design can attract the best talent. A new study by FlexJobs reveals that 83 percent of job seekers say that an office's décor would be a factor that would affect whether or not they would want to work for a company.
The office is the place where you spend most of your day. This is why every company owner wants to ensure that its employees are happy and comfortable when they are at work. Of course, your staff is not the only one that you need to take into account.
How do you attract the best talent to your business? How do you ensure that they will stay with you for a long period of time? There are a lot of different things that you can do in order to create a great office space. We compiled a list of the best office design ideas that will make your employees more productive and create a great first impression for newcomers.
---
Find a good way to use the open floor space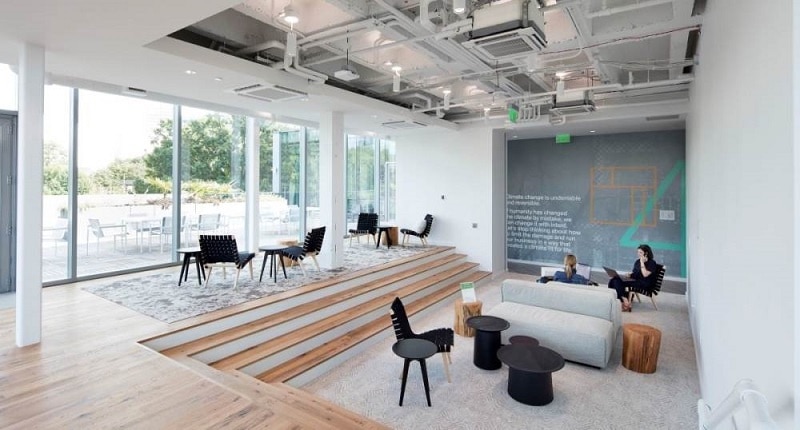 Whether you are an established corporation or a young business that is ready to break through and attract the best possible talent, your office space can be an indispensable tool for attracting and retaining top-tier employees. However, it is important to use this tool correctly.
With the right office layout, the space can be a great way to encourage collaboration and creativity, but if it is done wrong, it can have the opposite effect. Make sure to use the space in the most productive way possible.
This can be achieved by setting up private office cubicles, opening up, or providing corners for everyone. Make sure to choose a solution that resonates well with your kind of work and employees.
---
Add extra lighting
Every employer wants to hire the best talent in their industry. To do this, you must stand out from the crowd, and that means having the best office design ideas. That's why extra lighting is a good idea. This will not only make your office more comfortable, but it will make it more relaxing and enjoyable.
Extra lighting can be a great way to create a more positive and productive environment for your employees. When you walk into a room with more lighting, you feel better and more motivated. This is why you probably feel more energetic and productive after a weekend of rest. Yet, when you walk into a dim and dark room, you postpone tasks and feel less productive.
---
Include comfortable environment setting features
Never underestimate the power of a good office environment. The office is the place where talent grows. Staff's satisfaction with the office environment has a huge influence on their overall satisfaction and productivity. So what makes a perfect office design? In our opinion, perfect office design should be multifunctional and convenient.
A perfect office design should make a good impression on the new talent you are looking to attract. If a company culture is worth being called as such, it should be reflected in every single detail of the office. Staff's comfort and safety should be on the top of the priority list.
---
Install brand colors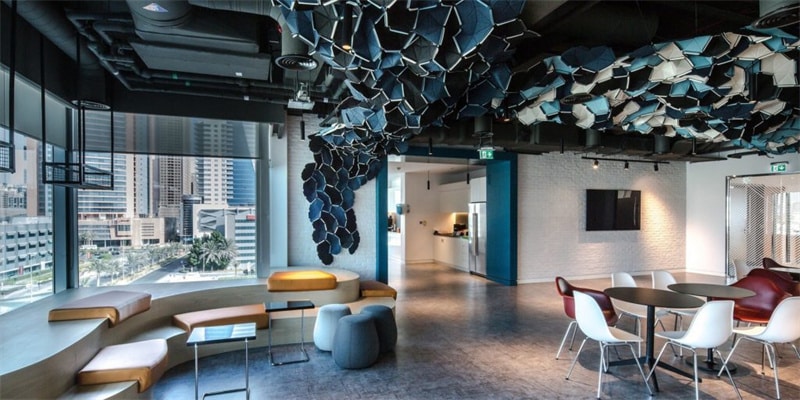 The best way to get your employees to feel a sense of belonging is to make them feel as if they are a part of your brand. Having brand colors in your office will help your employees feel like they are a part of the whole thing.
This will also help them feel proud to be a part of your business. And this will help in improving their productivity.
---
Transparent partitions
Transparent cubicle walls allow employees to see each other and interact with each other, which is good for team cohesion. When an employee is able to see their colleagues working and talking, they get a feeling of being part of something bigger. It also helps in brainstorming sessions, as everyone is able to see the ideas of everyone else and contribute to them.
One of the coolest office design ideas is to have transparent office partitions with glass walls. This will allow an office to have an open space feel with no walls separating any of the employees. This is a great idea for a company that wants to have a very informal working environment.
---
Create multifunctional spaces
The most popular office design trend is to create multifunctional spaces. Creativity and collaboration are the main drivers of any modern office, so it's important to give your employees plenty of room to work collaboratively. Multifunctional spaces encourage communication, creativity, and productivity. The more your office space is flexible and can be used for multiple purposes, the more it will be appreciated by your employees who like to personalize their work area.
At the office, make sure there are always new things to do. If you have a meeting room, don't use it just for meetings. Use it for brainstorming or a review session. If your goal is to create a creative atmosphere, the first step is to create an open-plan office with lots of natural light.
You want to create multifunctional spaces within the office that allow employees to relax and interact with each other. A great way to do this is to make sure there are areas for meetings, breaks, and fun.
---
Set up modern furniture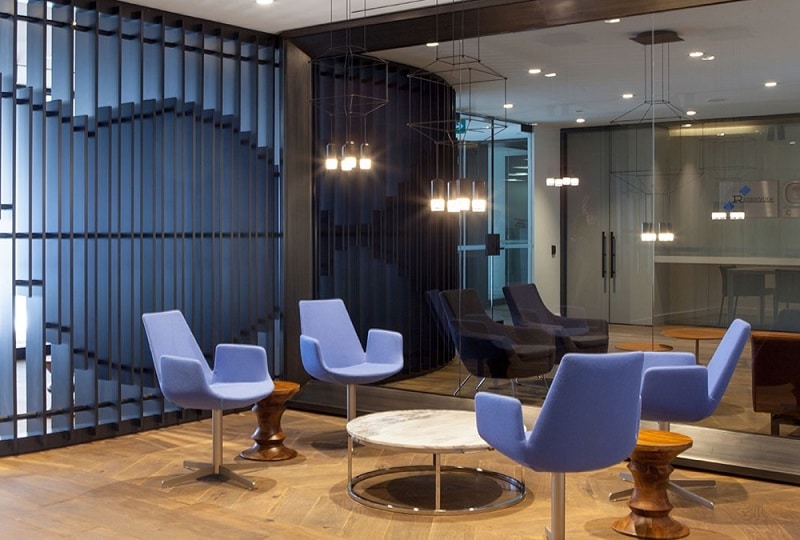 If you want to attract the best talent, then it's important to have an office that looks like an appealing place to work. Ensure that you have the right furniture in your office and that it is comfortable enough for your employees to spend most of their day at work. The furniture of your office should be such that it encourages creativity and productivity.
This means that you will need to have comfortable chairs and couches in your office, around which everyone can gather and talk to each other. However, you don't want the office to look too cluttered with too many things because this will make it difficult for your employees to focus. Make sure that you have minimalist furniture.
But this doesn't mean you need to invest in a bunch of expensive furniture; in fact, one of the best ways to make your office look like an appealing place to work is by using modern furniture. If you are in a start-up and don't have a lot of money to spare, you can still have an office that looks pretty cool. The trick is to use furniture that is versatile, e.g., a modern table with metal legs and a glass top can be used for both work and meeting.