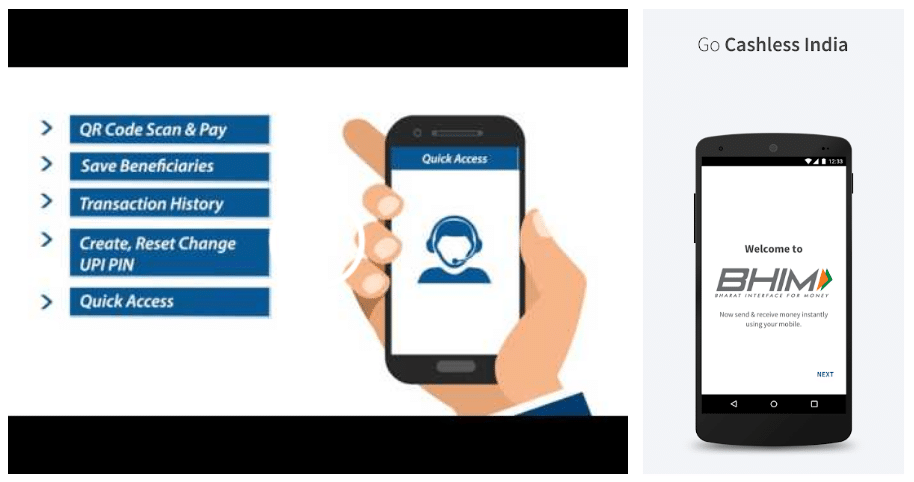 What is the BHIM APP?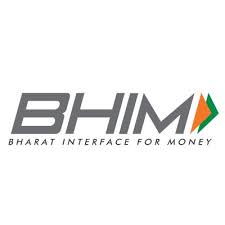 BHIM(Bharat Interface For Money)App launched by our Prime Minister NARENDRA MODI due to the effect of  Demonstration and to make Digital Payments. It is a UPI(United Payments Interface)App which does not require to load money first and allows anyone to make Simple Digital Payments directly through the Bank.  BHIM App is useful as a Bank in our pocket.
As were are in a very fast Generation And very advanced Technology we should upgrade. Its an Adhar Card based payment App. Through this BHIM App, we can Send, Transfer and Receive money to any account within seconds. So, Our Government has dedicated to the service of Nation. All Banks are linked up.
BHIM App can be installed for ANDROID Phones and Feature Phones.
The User of ANDROID should download the App from the  Play Store. BUT, FEATURE Phone user's can direct access just by dialing  *99#  without any Internet Connection.
This can be the perfect app that can be used to SEND, RECEIVE, TRANSFER money to an account through our mobile without any ERRORS. This could be the Safest App because our Government has launched with an ADHAR CARD  BASED PAYMENT  MOBILE APP.
Nowadays were are facing many problems faced in transactions relating to transferring of money through many fake Apps and weren't getting a response to those issues. In this App, we don't want to load money from our banks previously. We can send directly to bank accounts through this app. So, this App launched for people sake with a secure system.
---
SIMPLE STEPS TO DOWNLOAD&INSTALL BHIM APP FOR ANDROID
 It's VERY EASY TO DOWNLOAD BHIM APP  THROUGH FOLLOWING SIMPLE STEPS
Open Play Store on your mobile phone.
Type App name BHIM in the search box appeared on the top and wait till the App displayed as shown below.
We can see the app from the store as shown above now press Install option displayed.
Then the app starts downloading from the store.
After finishing download its shows options to open the app downloaded.
App successfully in your phone now.
Now open the app.
We can see the app installed in our phone n select language you want HINDI  OR ENGLISH.
After selecting language the app totally changes into our preferred language.
The next step is a pic shown below will be displayed.
Click on the next option displayed at the bottom.
Again click on the next button.
Press the LET'S  GET STARTED button as displayed on the screen.
Now,  the app will get started.
Now, you need to link your bank account with your registered contact number given in bank.
Your mobile number will be verified automatically.
Now you need to choose any 4 pin numbers to make transactions securely through this app.
Re-enter the Passcode again for confirmation.
U have set your Passcode successfully.
Now select your bank from the list in which you have your account and you need to make money transactions.
Now select your bank in which you had an Account.
After selecting bank you will be asked last Debit card details of your's selected bank.
After filling these card details you will be successfully completed adding your account details to the App.
You will be getting a confirmation message regarding registration on the app with your bank account.
Finally, you have done. Now you can send money & receive money As Shown Below.
Finally, You have successfully completed your BHIM app installed in your phone and ready to make any transactions at any time.
---
BEST FEATURES OF THIS APP
Money can Be Sent, Transfer from any bank and can send to any bank safely. We can secure our money transactions without any failures and mistakes. It saves much time not going to banks and standing in banks. This app can be used in both Android phone and also Feature phones which don't support internet by USSD.
So, as Technology changing Day-by-day we needed to be updated to the technology because time is very important. App launched by the government for the benefit of people with proper facilities and security and no chances for fraud activities.
I hope you found an easy in downloading the app with my article and hope you share with your friends. For further updates and notifications subscribe to my blog and can leave a comment.