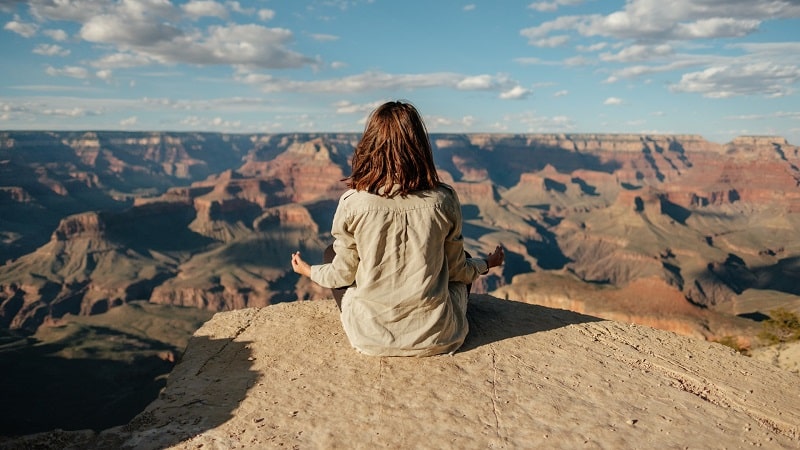 Studying is never easy. While in school or college, young people face a huge academic load and a wide variety of assignments that they have to take care of quickly and efficiently.
Such a huge load often puts too much pressure on young minds. Eventually, it results in excessive stress levels and burnout, which could mean a complete loss of motivation and focus. If you find yourself in such a situation, it sure feels bad. The loss of focus and burnout can have a destructive effect on your academic performance.
But, it doesn't mean that there is nothing you can do about it. The first obvious solution is to use a trusted paper writing service to delegate your tasks and get more time for yourself to rest and recharge. But, how do you use the time saved by outsourcing your assignment to the maximum benefit? – Meditation might be a part of the answer!
---
The Science Behind Meditation Benefits for Students
The popularity of mindfulness and meditation practices has been skyrocketing lately. More and more people of all ages are discovering the benefits of such practices for themselves. But, when you are new to it, it is quite natural to wonder whether it can even work for you.
Instead of throwing general phrases at you, let's look at some real, science-backed facts related to meditation:
It improves the conditions of prone to anxiety people in 60% of cases;
It helps relieve the symptoms of insomnia in 75% of cases;
It eliminates (or at least reduces) the symptoms of post-traumatic stress disorder in 73% of cases.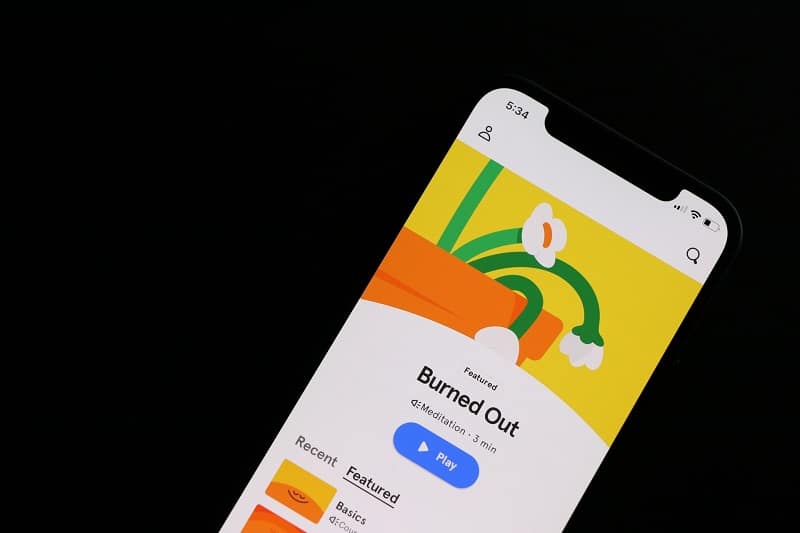 All these stats hint at the positive effect of meditation on people who suffer from stress, anxiety, and related issues. As was mentioned earlier, this is one of the biggest challenges facing students in their day-to-day lives. Respectively, by making it a part of your life, you can significantly improve your overall well-being and, thus, simplify your studies. But that's not all.
Speaking about the benefits of meditation for students, in particular, it is important to note that it has been numerously proven to power-up the brain function.
According to a study by ScienceDirect, practicing meditation for as little as four days can already have a significant impact on one's visuospatial processing, executive functioning, and working memory. Simply put, this study finds that mindfulness practices can boost one's attention span and boost cognitive abilities. This is a clear sign that it can have a real benefit for students.
But, wait, there is more! According to another study by Harvard University, meditating for at least 30 minutes every day can enhance gray matter in one's hippocampus. As you may already know, gray matter is the core element of the human central nervous system.
It is responsible for processing information and signals inside our brains. The hippocampus, in its turn, is a complex structure inside our brains, responsible for learning and memory.
Respectively, by practicing meditation to increase gray matter in this structure, you can significantly improve your brain's function and memory and get more focused too. So, if you are wondering if it really can help you get more focused and study better, the answer is yes!
---
Top Meditation Apps to Try
Now that you know about the real, science-backed benefits of meditation for education, you might want to test its effectiveness yourself. But where do you start?
At this point, we have to admit that people practice mindfulness for years to master it and be able to meditate effectively on their own. Thus, chances are that you can't just get started and achieve real results all by yourself. And that's where technology can really help!
Below are the top three apps that students can try to hop on their mindfulness journey with ease.
The Mindfulness App
The first option you can check out is a free app available for iOS and Android. It comes with a huge library of different courses and independent practices meant for different purposes. The typical time of every session is between 3 and 30 minutes. Most importantly, The Mindfulness App has very convenient progress tracking, statistics, and reminder features that will help you make new, healthy routines a daily habit.
Calm
Another trending app for people who want to get started with meditations is Calm. This application is also available for all popular operating systems, but it's not free of charge. Calm gives you seven days to try it for free and see if it works for you. Then, you will have to pay $76.99 a year. But it's well worth it because this app asks about your experience and goals and creates a unique meditation plan tailored to your specific needs. So, it is pretty effective.
Let's Meditate
For those of you who want to get into the world of mindfulness quickly and simply, this app is a perfect choice. It can be found both in App Store and Google Play, and it is 100% free of charge with no premium subscription option, which makes it great for students!
What we love the most about this application is its neat, simple, and intuitive design. Getting started with it is super straightforward – just open the library of practices, pick one, and play it. Yet, despite such straightforwardness, this app features a great collection of audio meditations, which means that everyone will find something to suit their needs and goals.
---
The Bottom Line
Years in college can get pretty stressful and challenging. Unfortunately, many students experience that and eventually fall victim to endless stress, anxiety, and loss of concentration. Needless to say, all these things keep young people back from performing at the top of their abilities in school. But, as you now know, there is a simple solution!
Meditations really can help you improve the work of your brain and help you focus on your studies. And, with the help of the right apps, getting started with this journey is super simple. So, don't hesitate to try it yourself!