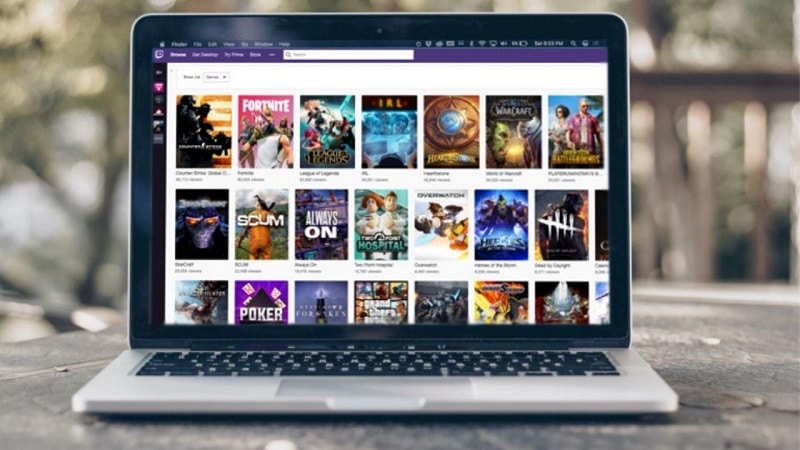 As time goes by, eSports is becoming more and more popular, especially with the rise of tournaments. Long gone are the days in which sports and matches were only viewed on television.
The eSports industry relies on other services to broadcast various tournaments and there are quite a few good options to watch eSports on and plenty of ways to watch such as with or without a cable provider.
Throughout the years, we have also been seeing a growing trend on betting on eSports with top bookmakers around the world offering extensive odds coverage for major events.
For example, Bet365, one of the most popular sports betting platforms in the EU & USA, and one of the top-rated for eSports betting in Australia, has coverage of Overwatch, LOL, KOG, and more.
Let's get into the best five eSports streaming platforms of 2021.
---
For any live-streaming eSports games, Twitch is your platform! Twitch seems to be a favourite with World of Warcraft and Fortnite fans but also lovers of League of Legends. Whether you want to watch some of the top games or are an amateur player looking to familiarise yourself with eSports, this platform will do it all.
Twitch ranks as the top streaming platform in the eSports industry, and it is the foundation for live streaming tournaments and games. It is the ideal place to get started and watch big gamers play Madden or Call of Duty!
---
YouTube has a few channels that offer live streaming games such as Overwatch and League of Legends. The latter is the most popular eSport channel that boasts of over 3 million followers. However, YouTube also offers replays for sports fans to get acquainted with eSports when there are not any live matches going on. Whether it is racing games or soccer, YouTube is your one-stop shop for eSports!
YouTube gains its advantage due to their brand. Everybody has used YouTube at some point or another, which means that users are more familiar with the platform and able to access their content.
---
We bet this is news to you! If you are thinking how the social network of Facebook is dedicated to gamers, the network even dedicates its own separate page due to its popularity, called Facebook Gaming.
The best thing about Facebook Gaming is that, whenever your favourite gamers start streaming, you will get a notification that will inform you that they are online and ready to play a game. This way, you will never miss out on your favourite games and gamers!
Although Facebook Gaming is not as popular as the first two choices, it is slowly making a name for itself and gaining popularity.
---
Steam TV is the latest company, led by game developer Valve, to jump on the eSports bandwagon. Other eSports companies are on the lookout to see whether Steam TV will be a solid competitor and from the looks of it, it will be, especially if it will allow streaming of their products on their own service.
The other, more traditional method of watching eSports tournaments is by using your TV to watch ESPN and BBC since both companies have long-term deals, such as with Overwatch League, to stream various tournaments and matches on their channels.
There are so many eSports providers and companies that are making it easier for you to stream whatever game you like to watch and whenever you want to watch it. YouTube, Twitch and Facebook Gaming are definitely the top contenders in the eSports streaming industry.