Fantasy football is a sport that allows everyday people to become owners and general managers of their virtual team. The dark, foreboding malaise of the proletariat can be set aside for the glorified bounty of talking trash each week.
Let's discuss how to play fantasy football.
---
Fantasy Football Definition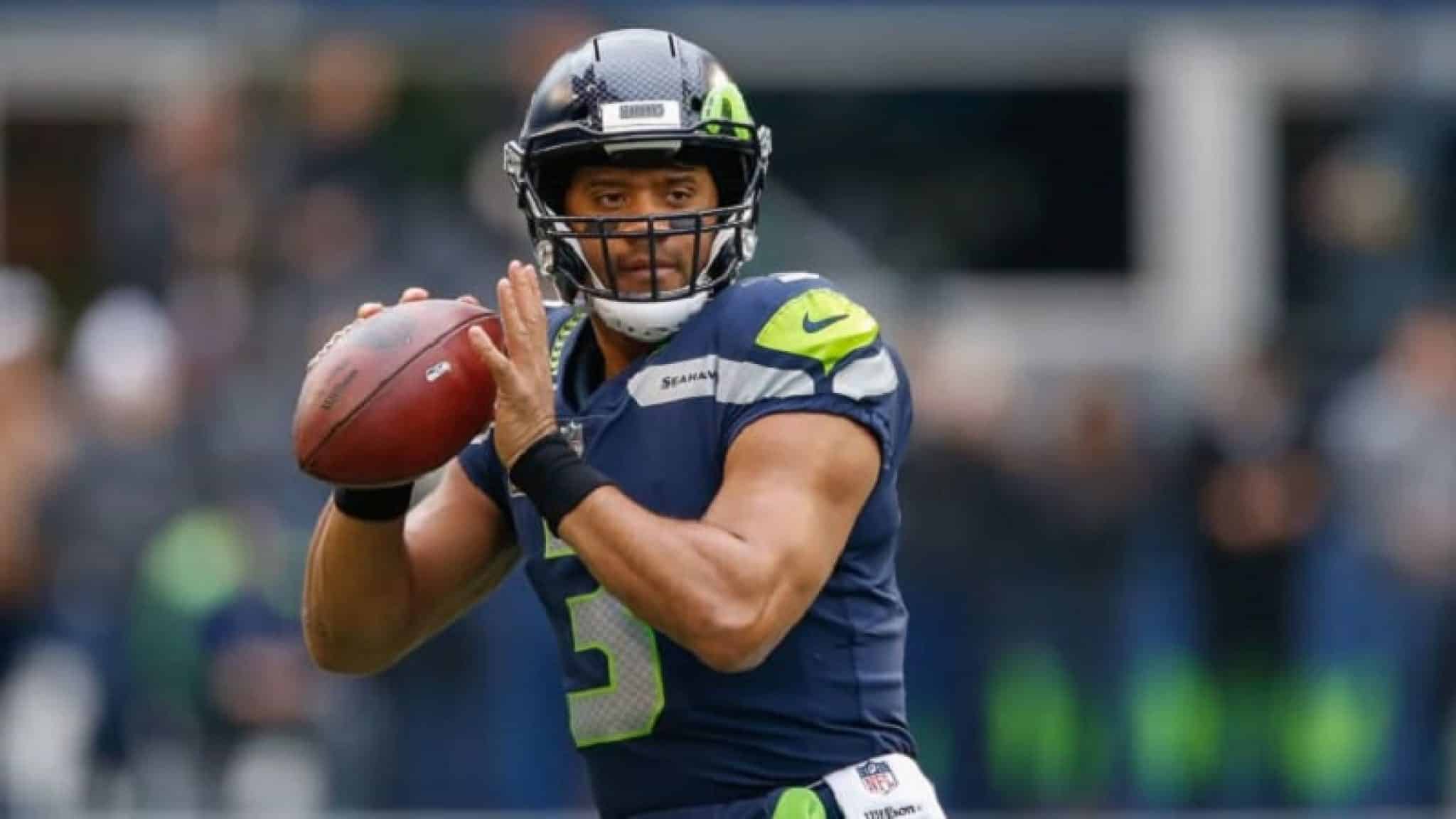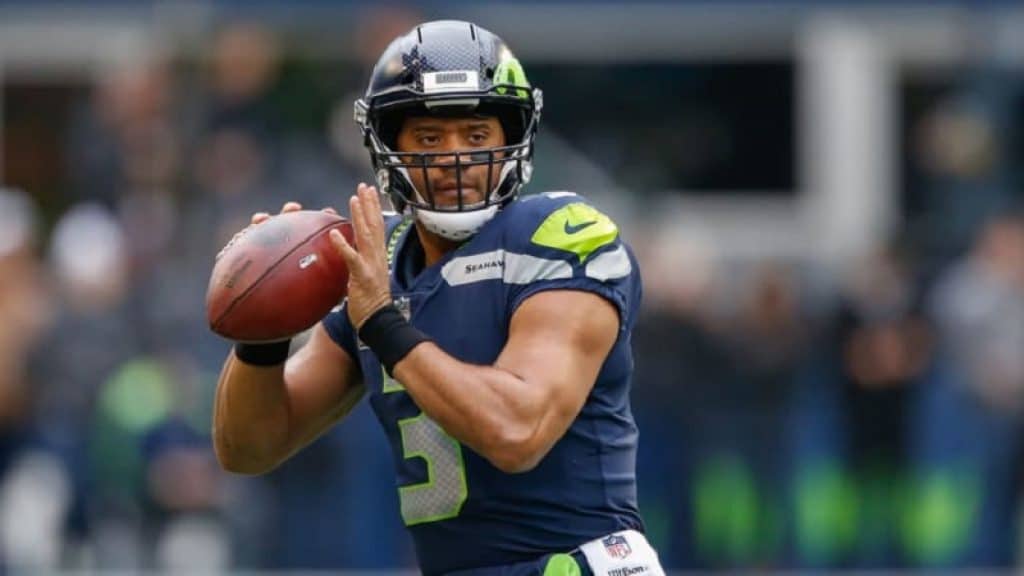 Loosely defined, fantasy football elicits the statistical aspects of a live sport into a weekly combat zone hashed out over the internet. Its rise in popularity probably came from the wide accessibility of technology.
Often in a historical context, what begins as a fringe aspect of culture or society evolves into a dominant trait of the masses. That's no different from fantasy football, which reportedly amassed 78% of the 45.9 million people in the U.S. who played fantasy sports in 2018-19.
Fantasy football translates to a league of teams curated by individuals who pick their players. Fantasy owners set their lineups each week to score the most points, thus beating their opponent.
And it's been growing, not just in America but all around the world.
---
Fantasy Football Origins
Search for the origins of fantasy football. You might find something like: "It started with paper and pencil in the American baseball stands among guys in flannel hats, smelling of aftershave and stale cigar smoke…"
Across the pond in Europe, fantasy football might have derived from an Italian journalist in 1990 (inspired by fantasy baseball), which then had offshoots in Spain, France, and Germany.
Of course, back in Washington, D.C. Senator Al Gore triumphantly declared that the network connecting a million computers was now an "information superhighway."
Playing fantasy football for money began at the height of the Internet boom. Between 1988 – 1994, there were an estimated 500,000 to 3 million fantasy sports players across the U.S. and Canada.
From 2003 – 2017, that number ballooned from around 15.2 million to 59.3 million.
Yahoo launched the first free hosting site for fantasy football in 1999.
Since the legalization of sports betting began to spread across America in 2018, fantasy football transformed from a fringe colloquialism of the virtual world to being promoted by the National Football league itself.
---
How Fantasy Football Works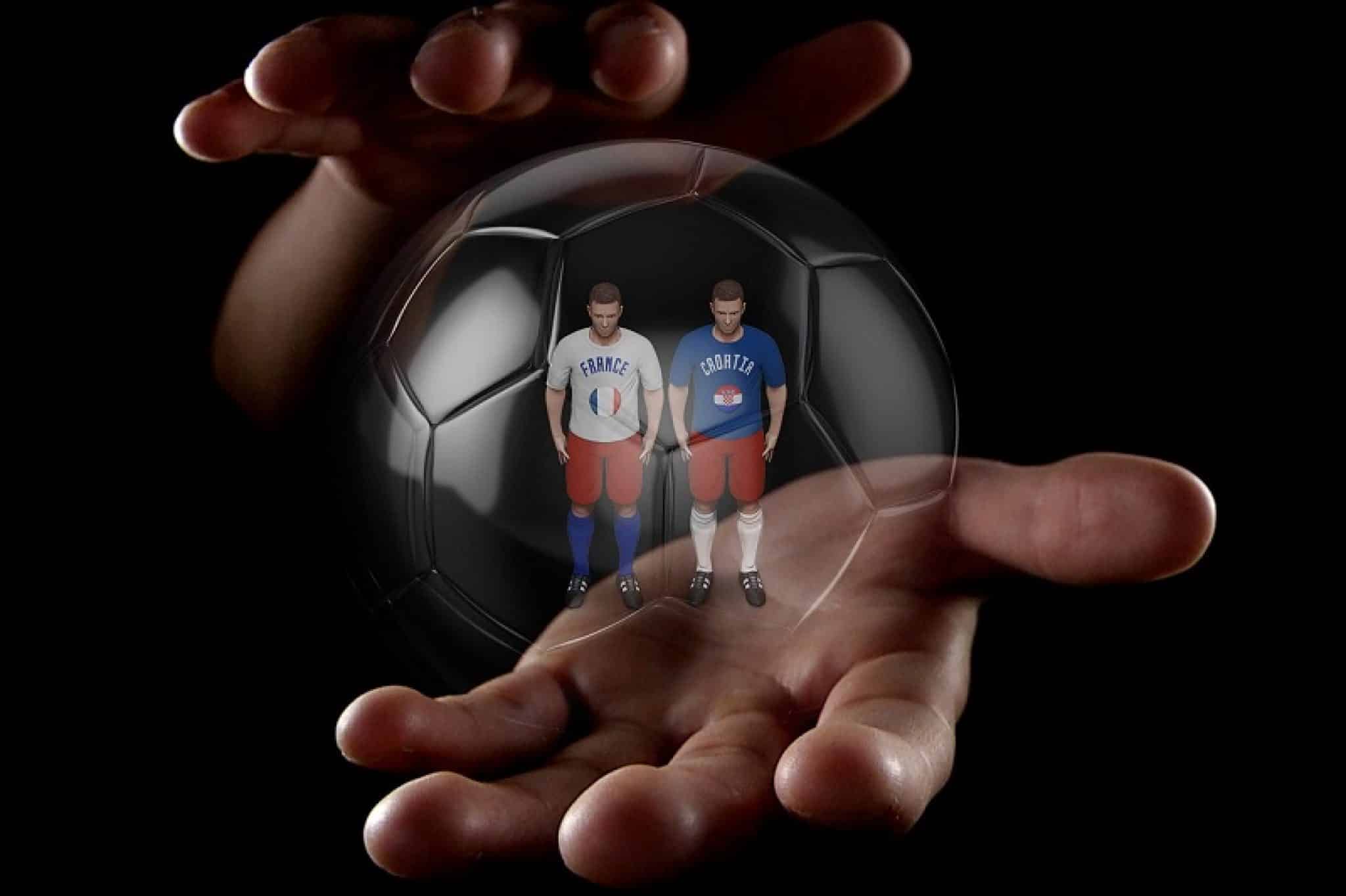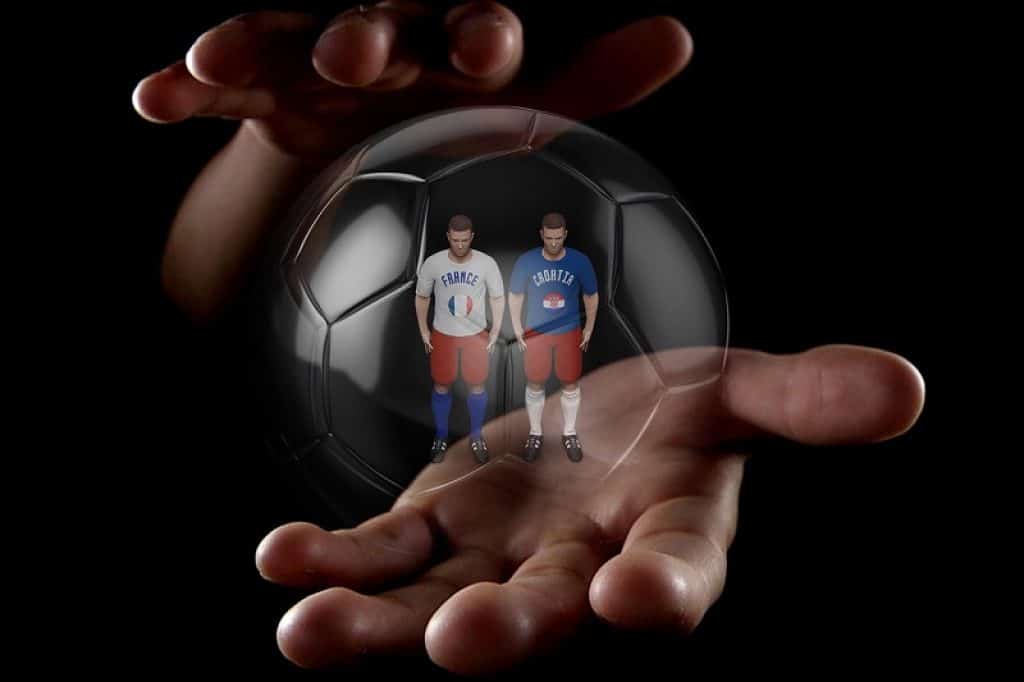 How does fantasy football work?
Each participant within a fantasy football league drafts their team on draft day. Some long-term leagues allow fantasy owners to keep some, if not all, of their players year after year. These are called 'keeper leagues.'
Your starting lineup will consist of a quarterback (QB), two running backs (RB), two wide receivers (WR), a tight end (TE), a kicker (K), and an entire football team's defense/special teams (D/ST).
Some leagues might allow for a specialty player (FLEX) to bolster your lineup and make things more interesting.
At the start of the season, you'll draft 15-18 players. Each week, lineups consist of nine starters:
1 QB
2 RBs
2 WRs
1 TE
1 K
1 D/ST
1 FLEX (depends on your league)
For every matchup, the total points of your starting lineup combine to give you a final score. Points come from yards, touchdowns, receptions, field goals, extra points, etc. (Negative points may come from sacks, interceptions, fumbles on the offensive side, whereas those values are worth positive points on the defensive side.)
A TD pass might be worth six points, and one point gets awarded for every 10 yards passing, rushing, or receiving. So, if your QB throws 220 yards and two touchdowns, that might equate to 34 points.
Suppose your RB runs for 110 yards and one touchdown = 17 points. A WR who receives 175 yards = 17.5 points. A TE who catches for 35 yards and one touchdown = 9.5 points.
Players must be set to your lineup five minutes before their game starts (Thursdays, Sundays, Mondays.) Waiver wires begin after Week 1 finishes when you can add/drop players each week.
You can also trade players between other teams in your league up to Week 12 (November 26).
Fantasy football playoffs begin during the final few weeks of the NFL's regular season.
---
Types of Fantasy Football Leagues
A few different types of fantasy football leagues exist. In PPR leagues, the offensive players in your lineup receive a point per every reception. In a non-PPR league, that's not the case. They only receive a half-point per reception.
Aside from scoring/points systems, you can choose between Redraft, Keeper, or Dynasty leagues.
Redraft = a new team gets drafted each year
Keeper = two-to-four players remain on a team each year
Dynasty = all players remain on a team each year
PPR leagues became the most common, along with Dynasty leagues. But for beginners, the easiest way to get started arises from a seasonal redraft league.
Playoff leagues exist as well, where games continue into the NFL playoffs season.
For casual players, a free league might work best. In contrast, those interested in winning may want to play for actual money. This enhances the experience for the duration (instead of having late-season matchups against apathetic owners more concerned with pumpkin-spiced lattes and leg warmers than setting their team's weekly lineup).
So, the importance of draft day depends on your league, commitment, and the amount of money involved. Some money leagues may rely on a pay-up-front system, where others might use a commissioner who's in charge of handling the league's finances.
Make sure that your commissioner isn't corrupt!
---
How to Draft Players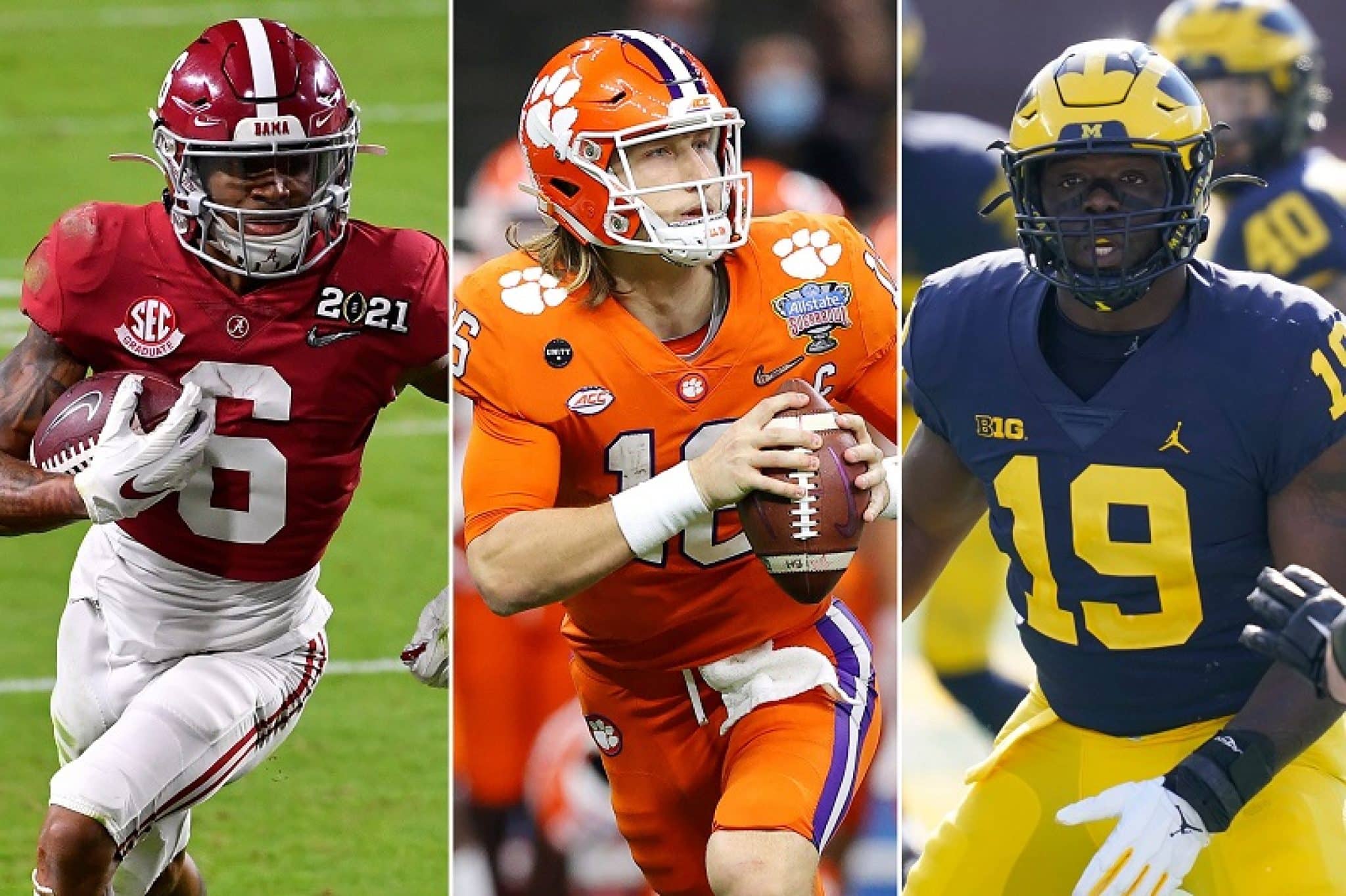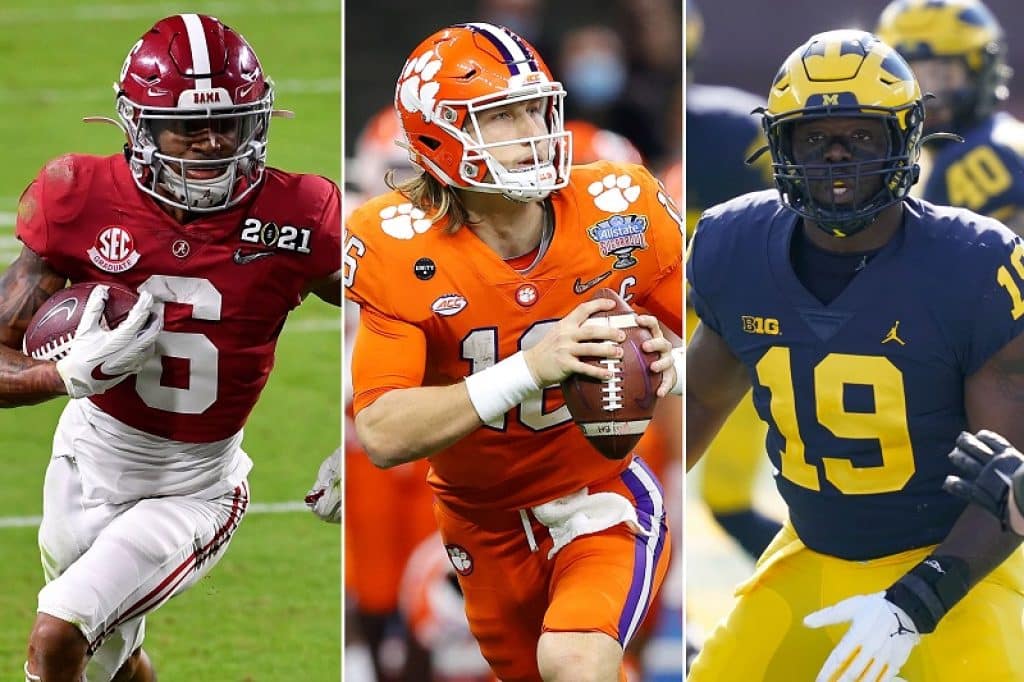 Learning how to draft fantasy football players for your team? That's one of the best parts of this virtual shindig.
Plenty of information and analysis remains available for sports freaks to get their fix. Football teams rely on young, durable players along with the sturdy veteran to balance their starting lineups.
You could choose the ill-fated rookie or the superstar sleeper. Some strategists might suggest that your most important positions in a PPR league come from running backs, wide receivers, and tight ends.
It's recommended to select a quarterback in later rounds after you've filled up some depth to your roster.
This all depends on your personal preference for reckoning with the decisions you make. No, really. It's supposed to be fun.
And how much fun can you have unless you learn how to win fantasy football games? The best way to approach that comes from reading projections and engaging in a mock draft or two.
A mock draft simulates an actual draft, and it should help to serve as a barometer to show you when certain players get picked. This could illuminate the path to discovering exactly whom to draft in fantasy football.
For more on fantasy football drafts or to learn about betting on an NFL team, don't forget to do your own research.
---
Tips to Get the Best of Your Roster
To get the best of your fantasy football roster, you'll need to retain interest and acuity. Staying ahead of waiver lines, understanding trades, and setting the best lineup each week go a long way.
Playing in more than one league might help to make you a more efficient owner and general manager. Applying what you learn and getting better results could potentially earn you bragging rights at the end of the season.
You shouldn't make any drastic moves with your roster unless you start your season with a brutal losing streak. Gaining leverage with a few consecutive wins helps to increase your chances of maintaining a winning team.
Don't forget to pay attention to Bye weeks (for each player when they're off) and the points scored by your bench. Maximize the potential of your lineup by starting players according to their weekly matchups.
---
Conclusion
If there are 10-12 teams in your fantasy football league, and each owner puts up $50-$100, that's a prize pool of $500 – $1,200.
Imagine winning $1,000 for a fantasy team of your own creation.
The incentive to do well and talking trash to your opponents leave a wide-open window. Can you put your money where your mouth is?
If you're new to the world of fantasy sports, then you should know that there's never been a better time to escape reality every week.
Get started with fantasy football today.
Bryan Myers is a freelance writer from the U.S. In 2019, he traveled to 12 countries around the world. He also teaches English online. Currently, he's living in Da Nang, Vietnam. He's been writing for Safest Betting Sites since August 2019, covering the 2020 U.S. Election, entertainment, and sports betting.