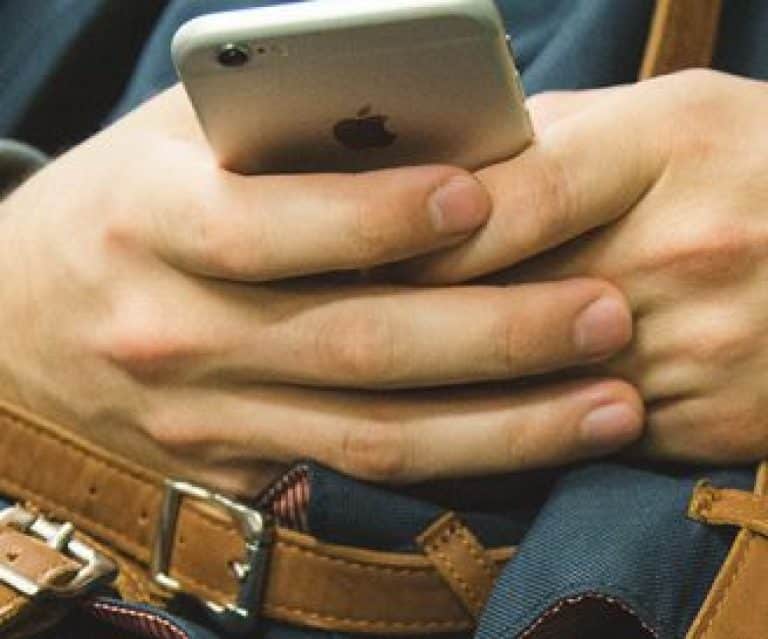 This is going to be an interesting read for all of you who have experimented with Snapchat already and want more. If you're still trying to figure it out, I'd recommend following this easy how to guide. What Snapchat features do you miss? What would you like to add?
See my list of 10 Snapchat features that could be improved:
If you want to send a snap to more than one person, you need to tick the boxes on the address list. You can also add the contacts to your favourites, but every time you want to share a snap, you need to keep on selecting all the favourites, as Snapchat doesn't save them as a group.
Also, the snaps are sent to every single person separately, so there is no interaction between your friends and you, just direct 1-1 chats. What I also miss is the ability to send my story to just a group of friends, but not to everybody.
2

Share your story with a single person
Snapchat Stories is one of the features I like to use most, but it could be a bit better. Once you start 'collecting' your photos or videos into your story, everyone who's following you can view it. You're sharing your experiences with everybody, which is great, but sometimes you'd prefer to exclude someone or e.g. share it just with one person or a group of people.
This doesn't seem to be difficult to implement, e.g. there could be an option in the main settings to share a story by default to: (different options available) or once you clicked on the "plus" icon you could select who to send it to. The story would be then available to selected people also for 24 hours.
3

Going back to previous snaps in a story
Once you click to view the story, you can either wait until the timer finishes and continues to another snap or just simply tap to view the next snap. Perhaps I got that wrong but I simply can't swipe back to the previous snap!
Every time I want to go back, I need to view the entire story all over again. Sometimes I might skip a snap or tap too quickly by mistake, and this is exactly when a "go back" button would be quite handy.
This is something Snapchat should improve long time ago. The quality of images is not that perfect and forget it if you want to shoot a video or take a photo in the evening or in a darker room. You can hardly see anything and it's just not worth shooting.
There is an option to turn on the flash light, but the light is still pretty much smokey and not sharp enough. I totally get the idea of Snapchat not being so pitch perfect like Instagram is, but working on the image and video quality seems just right.
Have you used Snapchat Lenses already? Do you know where to find them? To be honest, I didn't even know they existed before my friends showed me how to use it. When you're in Snapchat, turn the selfie mode on and tap on the screen. Keep pressing, until a white "mask" will appear on your face with different Lenses underneath it.
\This is when the Lenses are activated and you can start playing with different masks and animations. To be honest, this is one of the coolest thing on Snapchat and it's a bit "hidden" in the app. It's definitely a not-to-be-found feature to beginners and Snapchat doesn't do that much to explain how it works.
6

Save your favourite Lenses
Once you have discovered Lenses already, that's when the fun begins. Snapchat Lenses change everyday and it's quite cool to check what's new out there. And because they change everyday, Lenses come and go.
The only way to save your favourite Lenses is to take a screenshot of our selfie. And that's pretty much it. However, if we could save our favourite filters, we would be using Snapchat even more!
At this moment, you can record a video for 10 seconds. This happens when you tap on a camera button and press it. A red line will start moving and once the circle closes, the video stops. If you want to keep on recording, you need to take a new 10 second clip, and then another one and another one. I think longer videos would make much more sense if e.g. you want to use the fast-forward filter that makes the original video even shorter. Do you agree?
How cool would it be if you could tag your friends on a video or a photo in your story? A tagged person would then receive a message from Snapchat and it would be added to either your existing story or a new one. Your story would then eventually become also a story of someone else. That's actually the whole point of storytelling – we want to share it with others and make them part of it. Tagging friends or even using a common hashtag would bring the snaps together to curate them into one, shared story.
Once someone finds your username and adds you, you become his or her friend. On Snapchat, unlike other social media apps, there is no option to accept the request or deny it. You can add someone and then "block" the person, but that's not the way to you probably want to manage your contact list. In this case Snapchat takes away the control over our own network.
10

What is Snapchat score and trophy case?
I really have no idea! I thought the trophy case would work a little bit like the Foursquare/Swarm stickers, but after I made my account and shared few snaps, I totally forgot about this feature. After few months of using Snapchat, I came back to my case again, and there weren't that many new trophies.
Also, I don't quite know what to do with the trophies I already have. And Snapchat score? What is this exactly? And what is the use of it? If you think this is the amount of your followers on Snapchat – that's not it. So why do we need it?
What do you think? Do you have any other Snapchat features or cool ideas to add?