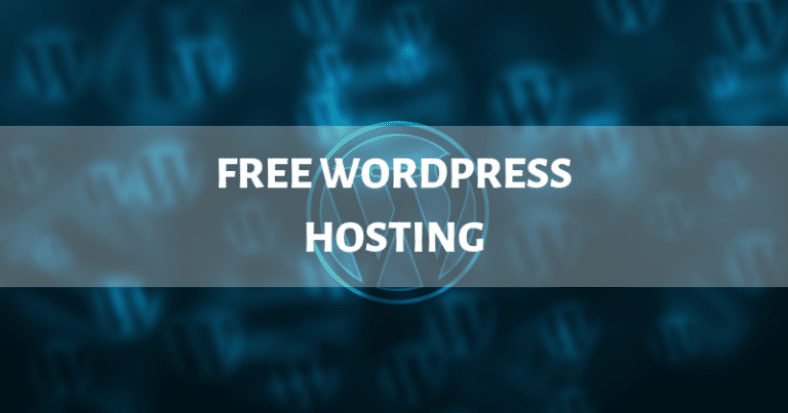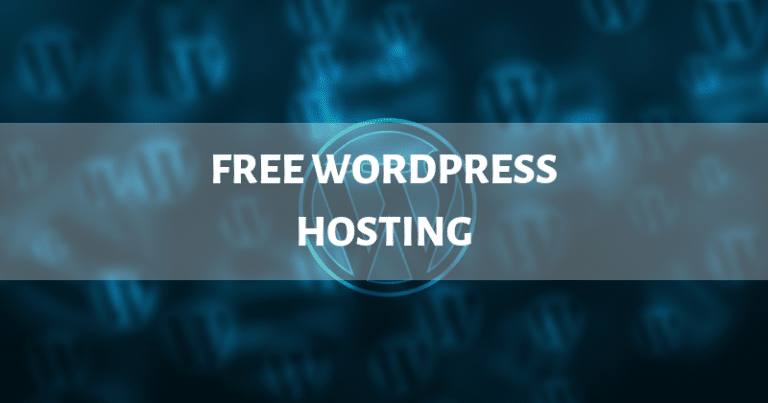 Looking for a dependable hosting service provider for your WordPress site? Check out our list of some of the best free WordPress Hosting providers in 2022.
When it comes to online visibility for websites, visibility is everything. And this is only possible with a good hosting service provider. If you choose a good host, there are many accruing benefits that come with the same.  For instance, your site's performance will be improved greatly.
It will have excellent loading speeds so visitors can get what they want in the shortest time interval. A good web host also has outstanding technical support. The support team should offer help within the shortest notice to get your site back online. Something else is about the safety and security of the hosted files.
Reliability and 100% uptime together with domain associated email addresses are extra additions. That notwithstanding, free WordPress hosting also comes with a host of demerits. For instance, some providers will limit your bandwidth and speed. With some, there'll be no technical support. For some, your site with being replete with ads; really annoying ads that many put off visitors. Enough of the pros and cons.
In this review, we have rounded up some of the best free WordPress hosting providers in 2019. We have simplified everything for you by providing all the necessary details. Take a look!
---
Top Free WordPress Hosting Services
000Webhost is in my view, the best free WordPress hosting service provider. There are absolutely no limitations on this platform. Not even upgrade options. This hosting provider is best for beginners and professional designers can use it as well. It comes with advanced features, otherwise available on premium plans.
In case you didn't know, this free WordPress host platform is one of a few with 99.9% uptime guarantee. Users also get a large disk space and bandwidth in addition to a one-click installation process. I like the fact that 000Webhost has a super responsive 24/7 customer support. You can always be sure to have all your concerns addressed quickly. If you are a web developer, you will certainly enjoy using the inbuilt website builder for tweaking codes.
What's more, the platform is compatible with PHP and MySQL databases, something that makes it easy to manage your web files. If you are new to web hosting, this one is good for you because it comes with tutorials and guides to help you with the setup process. It comes with a large disk space and bandwidth for all your files.
Some noteworthy flipsides to this platform include the risk of spamming and minimal security. So it is possible that some of your files may be accessed by the bad guys.
Key Features of 000Webhost:
Responsive customer support.
Inbuilt web-builder and an auto-installer.
9% uptime guarantee
One-click installation process with user manual
Supports PHP and MySQL databases
Instant activation with zero cost
Here you can start or build your website for free and yes, host it too. This is an open-source tool that lets you use PHP to create your website. What makes it unique is the fact that everything on WordPress is free. Get plans, custom domains, antispam software and many more all for free. Besides, this platform has an open-source content management system that is based on PHP and MySQL.
Enjoy cool features like plugin architecture, template system, mailing lists and forums together with media galleries. It comes with built-in social sharing with in-depth stats. You can therefore share with your friends and colleagues in real-time. There are countless WordPress themes to choose from. You can give your site a very intuitive and attractive user interface. If you are a beginner, this is a very good host to check out. In fact, it comes with a one-click installation process and user guide.
On the flip side, this platform supports ads. These can be very annoying to your visitors. What makes it even worse is that you, the web owner won't benefit from these pay per click ads. WordPress.com is one of the best, yet with very stringent policies. Failure to comply with any of their terms and conditions could easily mean deletion of your site. Even with all those downsides, this is still a very good free WordPress Hosting Platform to try out.
Key Features of WordPress:
3 GB storage space.
No additional software or installer downloads required
Basic design customization.
Dozens of free themes.
AccuWeb Hosting, this is one of America's finest web hosting providers. With more than a decade of experience in the industry with plenty of hosting services, this one is worth checking out. It is compatible with different operating systems including Windows and Linux.
The free hosting plan supports 1 WordPress site, 2GB storage space and 30GB bandwidth. This plan is capable of attracting just enough traffic to your site; approximately 5,000 visitors monthly. All site files are safely stored in pure SSD Drives. This guarantees lazing fast loading speeds with a 99.9% uptime guarantee. For safety and security of your files, AccuWeb Hosting has a complimentary backup of your files on your site. I love the ease of control of the different features, thanks to the integrated cPanel. It is important to note that the platform supports PHP7 and HTTP/2. So if you are a developer looking to do a couple of edits to the source code, this platform has an inbuilt web builder to help with the same. In addition to being WordPress optimized, this platform is also one of the safest hosting providers. You hate pop-up ads, especially when, you, the web owner has no share in their profits? I don't like either. This platform does not support ads or banners. You can rest assured that your visitors are accessing the info they want without any annoying ads.
Key Features of AccuWeb Hosting:
No ads or banners
Ideal for medium traffic sites with approximately 5000 visitors per month.
Secured and WordPress optimized
One WordPress site, 2GB storage space and 30GB bandwidth.
Highly configurable.
9% uptime guarantee with fast loading speeds.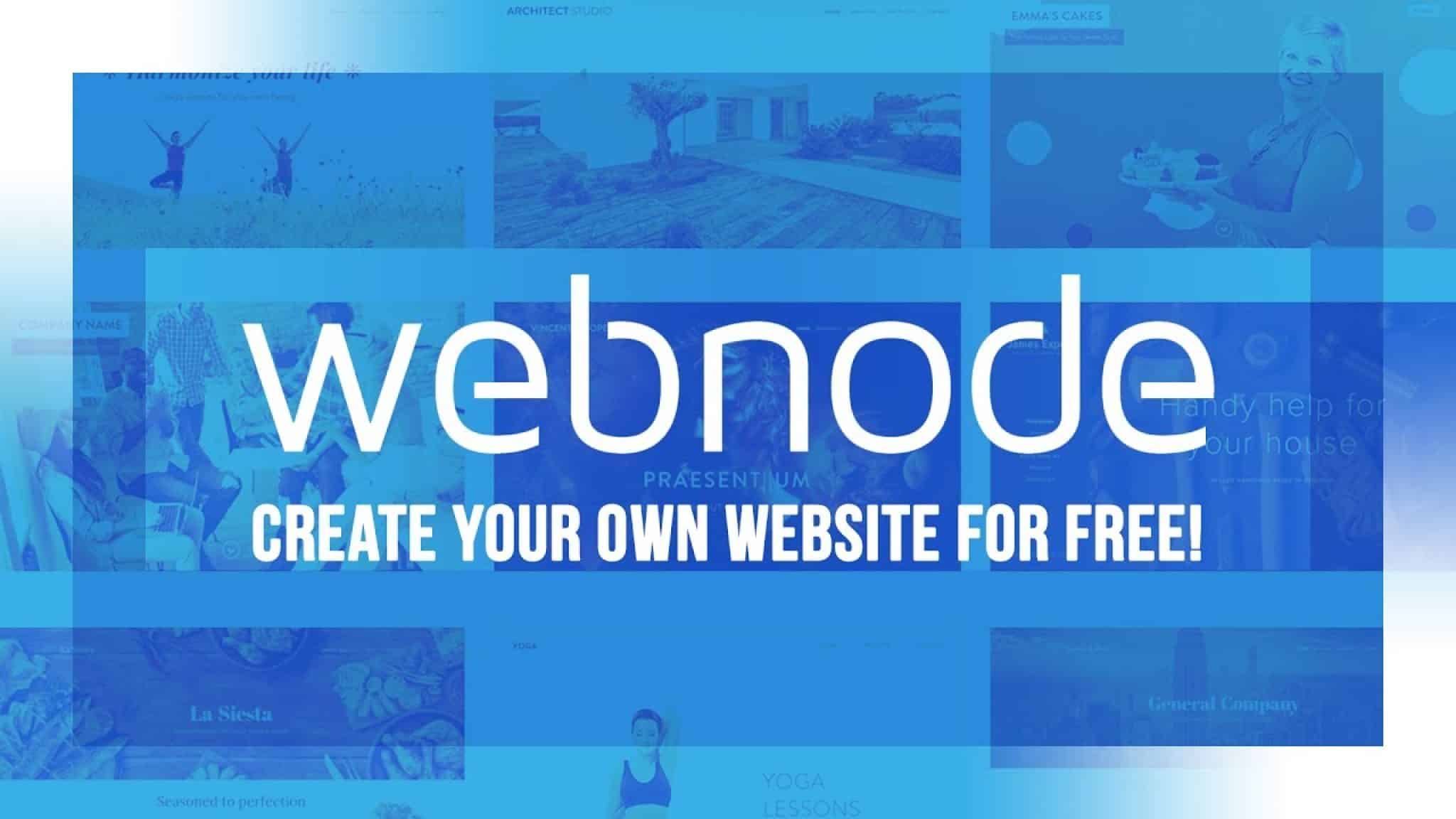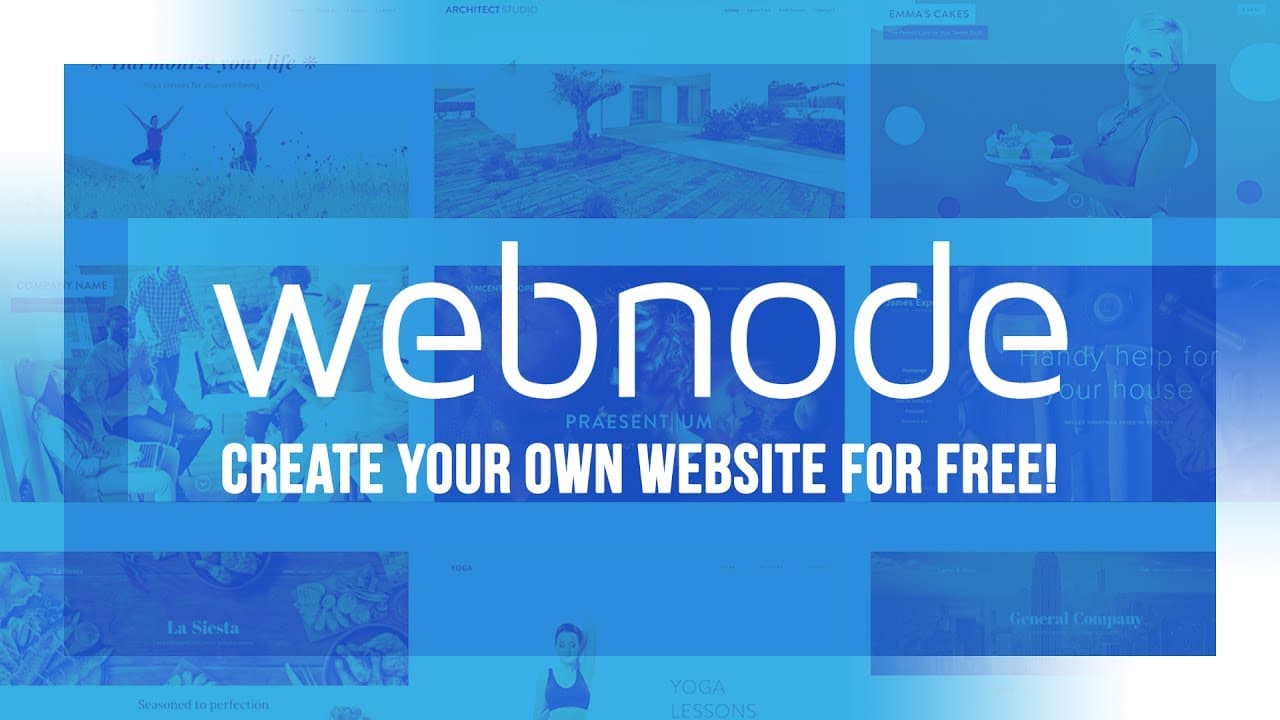 Webnode enables you to develop and run a site for free. Its free plan is one of the most basic I know of. You will get free domain name and access to the site builder. In addition, you also access up to 100MB storage and 1GB bandwidth. Clearly you can see that it's so basic. If you are just starting out with free WordPress Webhosting, this is one platform you really want to check out. No ads with the free package though. You can be sure your visitors aren't having a hard time with countless ads. What's more, you also get up to 3 subdomains, one email account and an inbuilt website builder. With the free website, you get reliable hosting, professional customer support, and an unlimited number of pages for your site. You also get a dummy -to-use site builder that allows you to easily create a website by dragging and drib chemical elements such as a photo art gallery and others.
A dedicated 24/7 customer support team is ready and willing to help with just about any concern. Some of its notable flipsides include the 30MB limit and minimal features. Even with the mentioned demerits, this is still a good and reliable free WordPress Hosting provider you really need to check out.
Key Features of Webnode:
Plenty of free tools.
100MB storage space and 1 GB bandwidth
Friendly and impressive 24/7 customer support.
9% uptime guarantee with impressive loading speeds
No annoying ads or banners
Has a 15-day free trial if you upgrade to the premium plans.
Angelfire is another great option if you are looking for a free WordPress host. It has been around for a while now. It comes with one of the best free plans if you ask me. There's an integrated web shell editor. This comes in handy when you want to tweak the source code. It supports only one site builder website with a total disk space of 20MBs. For web statistics, it supports web page views and you will also have a number of popup ads on your site. Angelfire has one of the best customers supports team. They are available round the clock and even make follow up calls to find out how the site is fairing. You also get status system updates. And this is done routinely. It has been providing web hosting use/advantage since 1996. In rising up to hosting, Angelfire offers services such as website tools, domains and email, newsletter direction service, and site builder. If you need any help, log in to the helpful community on their website to get help.
Key Features of Angelfire:
Service you can depend on.
They offer a site builder tool.
You can count on prompt support anytime.
Responsive customer support
No ads
9% uptime guarantee.
Byethost has a free hosting plan that includes feature articles such as control board, FTP account and file manager, free tech reinforcement, MySQL and PHP support, unlimited add-on field, parked domains, and subdomains, no ads, grouped together host, and free community access via the cloud. This get/help title on its web site that it is the fastest free host in the world and displays a speed comparison graph to back its claim.
Key Features of Byethost:
Free hosting tutorials.
Installs more than 300 popular applications.
Unlimited disk space and monthly transfer.
You can use Jimdo to frame your web site after which the provider will Host hour site even if you use their free package. There is no need to pay separately for hosting. The vendor manages the whole process for you, allowing you to focus on developing your site and line and other important jobs. They take attention of backups, security upgrades and all the technical 5 senses of detail to secure/make sure of your web site is protected and always available to visitors.
Key Features of Jimdo:
International service.
Access to HTML/CSS codes.
You can use free service forever.
Tripod.com offers a free plan that is ideal for new users as well as for personal sites created for family and friends. This package offers all the basic features of the service including the easy-to-use site builder. Other key features include 20 MB storage, 1 website, 5 themes, 2 plug-ins, and email support. In addition to hosting, the vendor also offers web publishing services.
Key Features of Tripod.com:
com is owned by the reputed internet company Lycos.
You get additional applications.
Fast email support.
FreeHostingEU provides professional and free people hosting service that relies on dependable clump -based technology. The free package is ideal for small stage business websites as well as average personal sites. With the free plan, you get 200 Megabit webspace, V short domains, 4 GB of monthly information transfer, free Joomla and WordPress hosting, easy site detergent builder tools, and simple-to-use control panel.
Key Features of FreeHostingEU:
There will be no annoying text ads.
This allows you to install on your website a range of popular PHP applications.
FREE .eu5.net domain.
UCoz offers free web hosting along with a built-in Atomic number 96. You can use the CMS modules together to create a full-featured web situation or separately to build a web meeting place, weblog, online shop class site, etc. uCoz has been used to create more than an I .5 jillion websites and this service of process is very popular among Russian-speaking users.
Key Features of UCoz:
You get 400 MB storage with the free plan.
Allows developers to create their own apps and dashboards.
Multi-language support.
Neocities is a splendid free hosting service that is a mate for any paid solution when it comes to uptime, speed, and reliability. All sites load fast as the seller has ensured their base is top-notch. Their operations are powered by their own caching CDN in XI data centers located around the world to websites. Plus, they provide full support for HTTP/2 and enforce robust SSL trade protection on all sites.
Key Features of Neocities:
Neocities will not put ads on your site as they are supported by users and donations.
You get a host of tools such as APIs for creating developer apps.
Open-source.
We have included U Host Full in our tilt of top of the inning twenty free WWW hosting services because it flings a full set of characteristics including site builder, webmail, free SSH, free-living, email forwarding, website traffic stats, signification database feature, import website feature, File transfer protocol accounts, subdomains and more. The vendor provides PHP, MySQL hosting using clustered technology. They utilize robust and stable servers that use 1 GBPS internet connection.
Key Features of U Host Full:
Your site will be up and running almost all of the time.
Protect your website with security measures.
Install popular applications.
10Hosting.com offering loads of free people feature such as financial support for MySQL, email, FTP, and the widely used cPanel control venire. You also get more than 200 auto-install books and a free web site builder. In short, you get all the tools necessary to create a great site and build your business online. For assistance, you can contact the community of more than 750,000 members who are ever ready to answer your query and guide you in the right way.
Key Features of X10Hosting.com:
It has vast experience.
Unmetered bandwidth and disk space.
The optimized cloud platform ensures your site doesn't slow down.
Freehostia.com offers a free people hosting architectural plan called Chocolate which offers features such as 6 GB monthly dealings, 250 MB disk outer space, no setup fee, 24/7 customer support, 1-click free scripts installer and more. This package is apotheosis for a personal and small business sector website. You can experience and evaluate the service without paying a cent. Shuffle use of the free plan for as long as you wish and if you need to upgrade to a paid package, you can do it instantly with a 1 click.
Key Features of Freehostia:
Reliable support.
Site management tools.
Your email client is made more robust with tools.
Your account will be active forever but your site must get at least an ace to visit each month. This supplier allows users from all countries as long as the site content is legal. Free hosting generally has a bad reputation because of drawbacks such as bad support, poor characteristic, slow waiter, and disastrous uptime.
Key Features of FreeWebHostingArea.com:
Daily and weekly backup options on an external
You can accommodate a large number of visitors on your site.
Access your account and manage the features effortlessly.
---
Conclusion

There are a lot of free web hosting services out there, you just have to choose the right one for you depending on what your needs are. Don't worry, it would not be that difficult to choose one from the list, because these are all for free. You do not have to worry if you feel like you have picked the wrong one, go pick another one after! Enjoy web hosting!