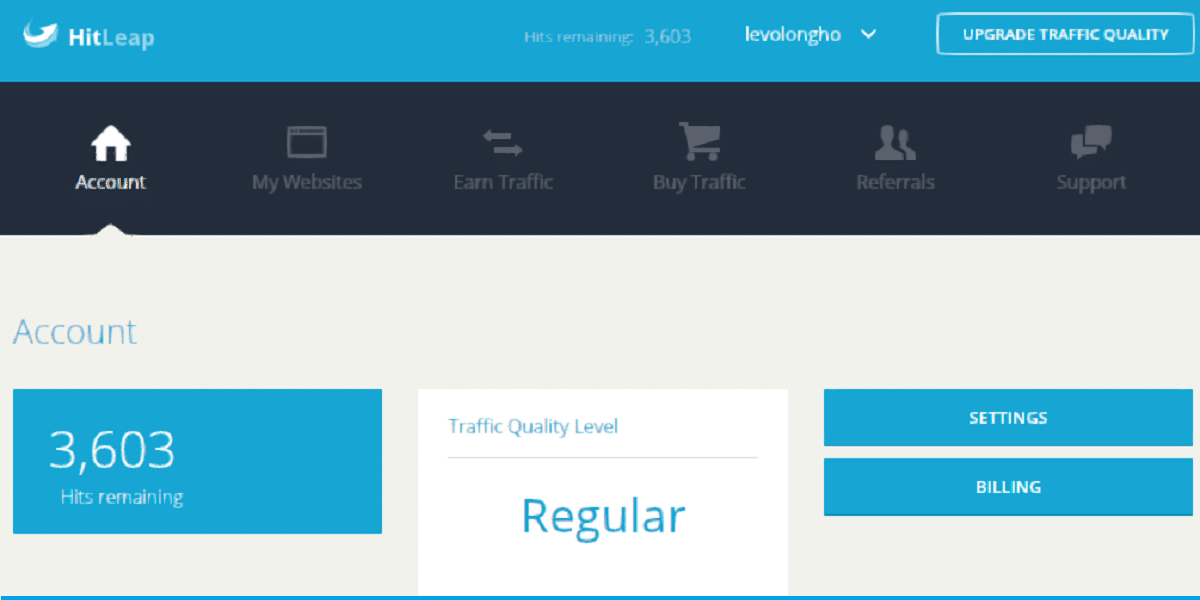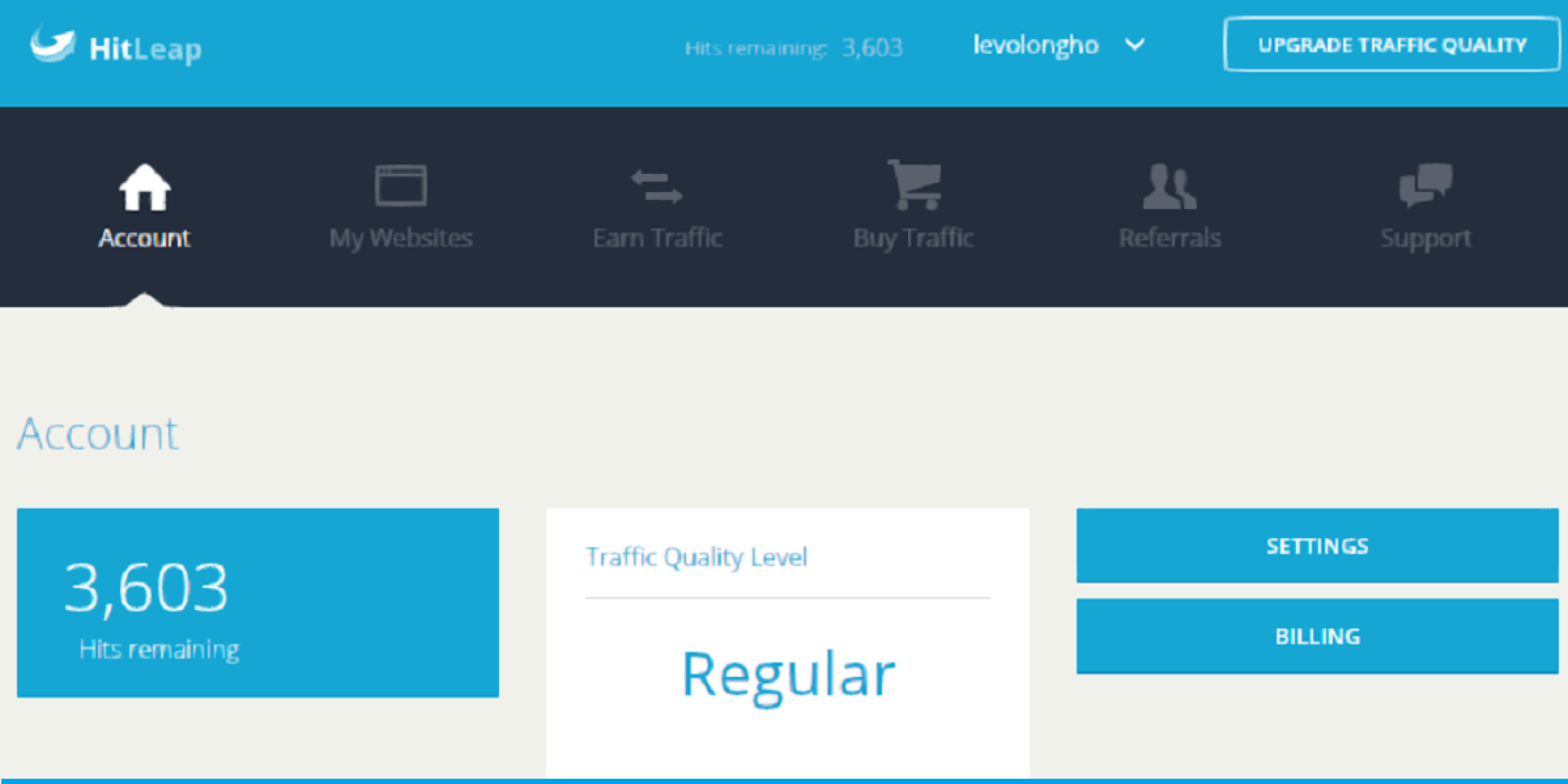 Are you looking for the best Hitleap alternative? If so, this article gives you info on the best options for traffic exchange service.
In the recent age of growing technology, content creation and traffic generation have become significant industry players. Concerning that, content creators have to spend hours upon hours creating valuable content for their audience. They equally have to spend a lot of energy to generate traffic. This can be very tiresome and straining.
So how do you ensure you don't burn out in the name of traffic generation? Well, there are several solutions, and using a traffic exchange platform is one of them. This is where HitLeap comes in. It helps take all the heavy-lifting and gives you an easy time getting traffic for your website.
It is essential to use a traffic generation platform because it saves time and energy. They can help you get more work done in less time. Plus, it is a safe and secure way to increase the engagement you have with your audience. With that said, let's look at HitLeap, the services they offer, and why you need an alternative.
What is HitLeap?
HitLeap is a leading traffic exchange service that helps you generate more traffic to your website. It is a system that efficiently ensures you get the desired amount of traffic for your site.
The platform has been on the market for a long time since it was launched in 2008. It is a Hong Kong-based company but offers its services to anyone around the world. Based on its reviews, it is a great platform to generate traffic. Moreover, they have very user-friendly features that help in the entire process.
They also have different options for you to choose from as a user. Here are some of these user options and how they work.
This is the primary function for which HitLeap is known. It works by allowing you to visit people's websites and to gain traffic. The credit you get will then be used to get other people to visit your website. It is a free service and allows you to add more than one website that needs traffic. But for you to use their services, you need to install the software they provide. You can either download HitLeap Viewer for Windows or Ubuntu.
HitLeap Multiple Viewer option
After installing the software on your desktop, you will be able to use the multiple HiLeapViewer options. You will earn credit from this option but need different computers to do that. It is a great way to earn credits fast and get traffic for your website.
This is the most efficient and fastest way to get traffic for your website. You can buy traffic directly from HitLeap and start seeing results instantly.
You can quickly get traffic for your website by referring people to HitLeap. They give you an invite link that you can share with people. Once they enter your link, you get a 10% hit commission or 25% cash commission.
Why Use HitLeap Alternatives?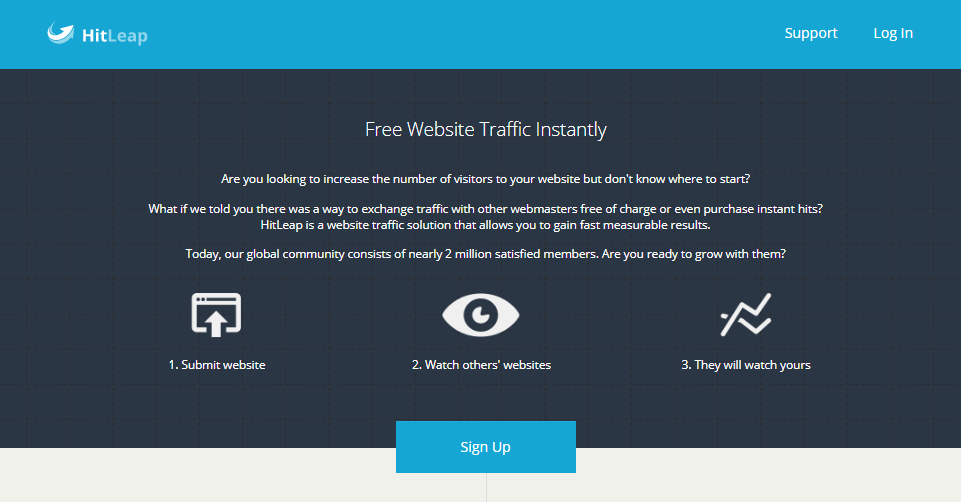 Despite being an excellent platform for exchanging and buying traffic for your website, HitLeap also has its shortcomings. For that reason, you may need a better alternative or, rather, a company with the same threshold.
The truth is, there are many platforms out there that provide way better services than HitLeap. But why would you even want to consider having an alternative? Here are some reasons why.
1. You Must Install their Software
For you to use HitLeap Services, you must install their software. It isn't worth the stress because other providers give the same services without software.
2. You can't use just any computer
Since you must install their software to use the platform, you must close your device at all times. You cannot simply log into your account using any computer and go about your business. This is a significant shortcoming since it's not every time that you are close to the computer.
3. Only Compatible with Windows and Ubuntu
HitLeap software is only available for Windows and Ubuntu computers. If you have a Mac, you will not be able to access their services. Many platforms allow you to get traffic without having any issues with the type of device you have.
4. It has been shut down
HitLeap has been shut down by 6th December 2021. It is not clear why they are shutting down by simply providing notice about their plans. They have also offered customer support for any queries using their official email. With this coming up, it may be time to start looking for an alternative. There are many other traffic exchange platforms. But, which ones are the best? Hold on tight as we unravel the best HitLeap alternative you can find out there.
Best HitLeap Alternatives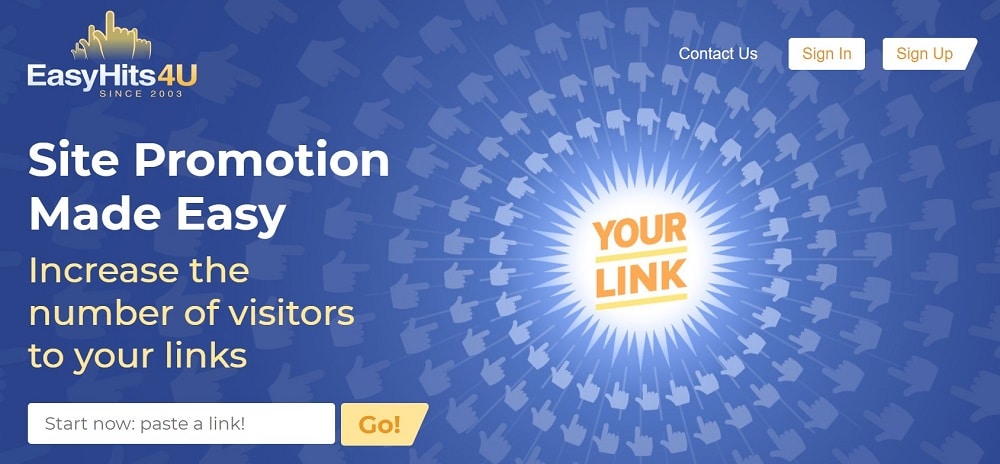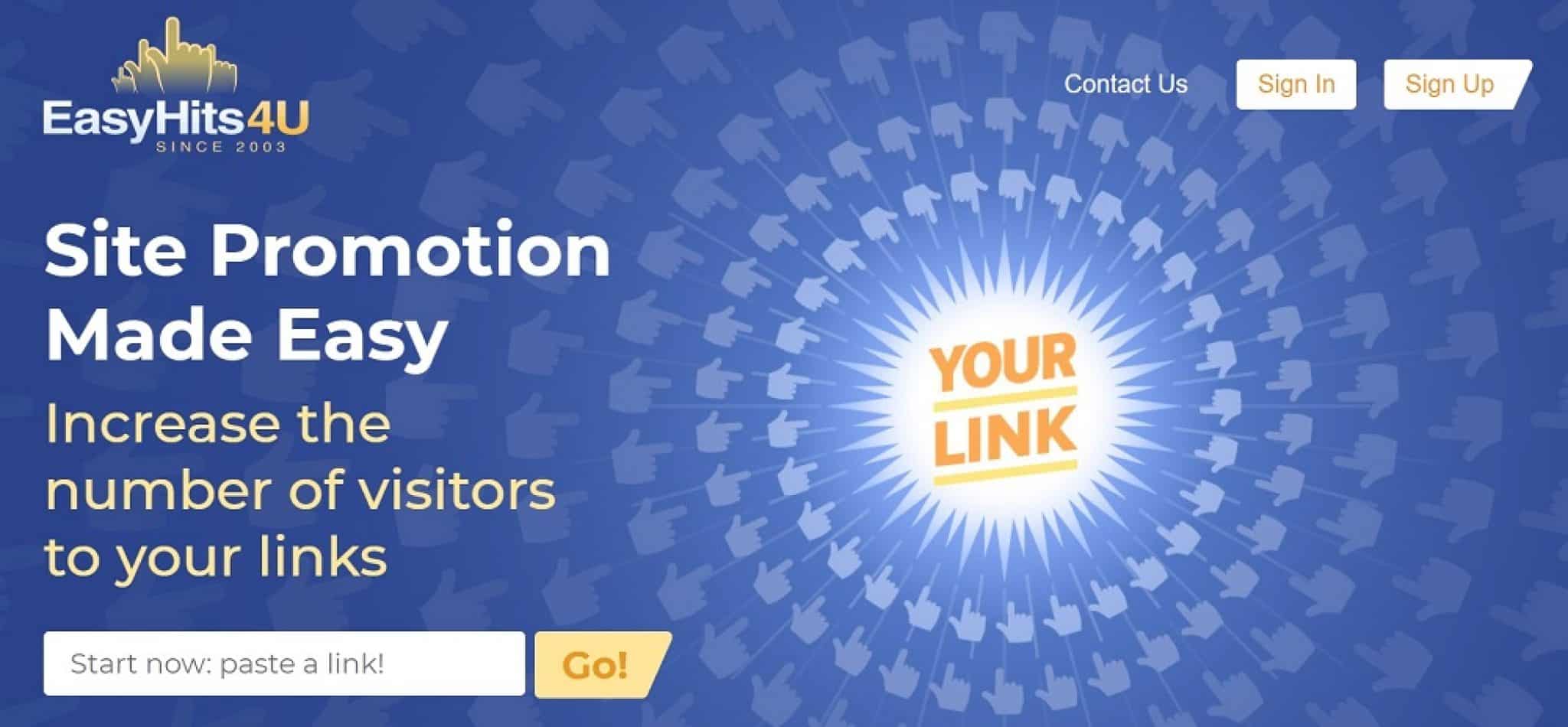 First on the list of the best HitLeap alternatives is Easyhits4u. It is a site promotion platform that helps generate high-quality ads for its members. You can quickly get more visitors to your website by using the platform, thus promoting your audience size and revenue.
The platform that was launched in 2003 is a leader in the industry. They are well versed with lead generation and have delivered over 4.3 billion ads. Additionally, this company has over 1.7 million members. It has an average daily page view of 218,612.
This platform will help you with a variety of features, including easy networking and marketing. They also have friendly and responsive customer support.
---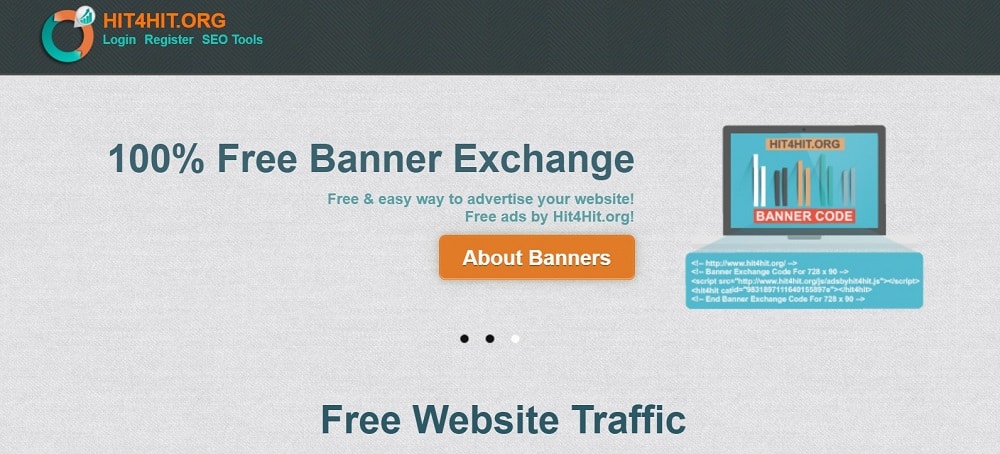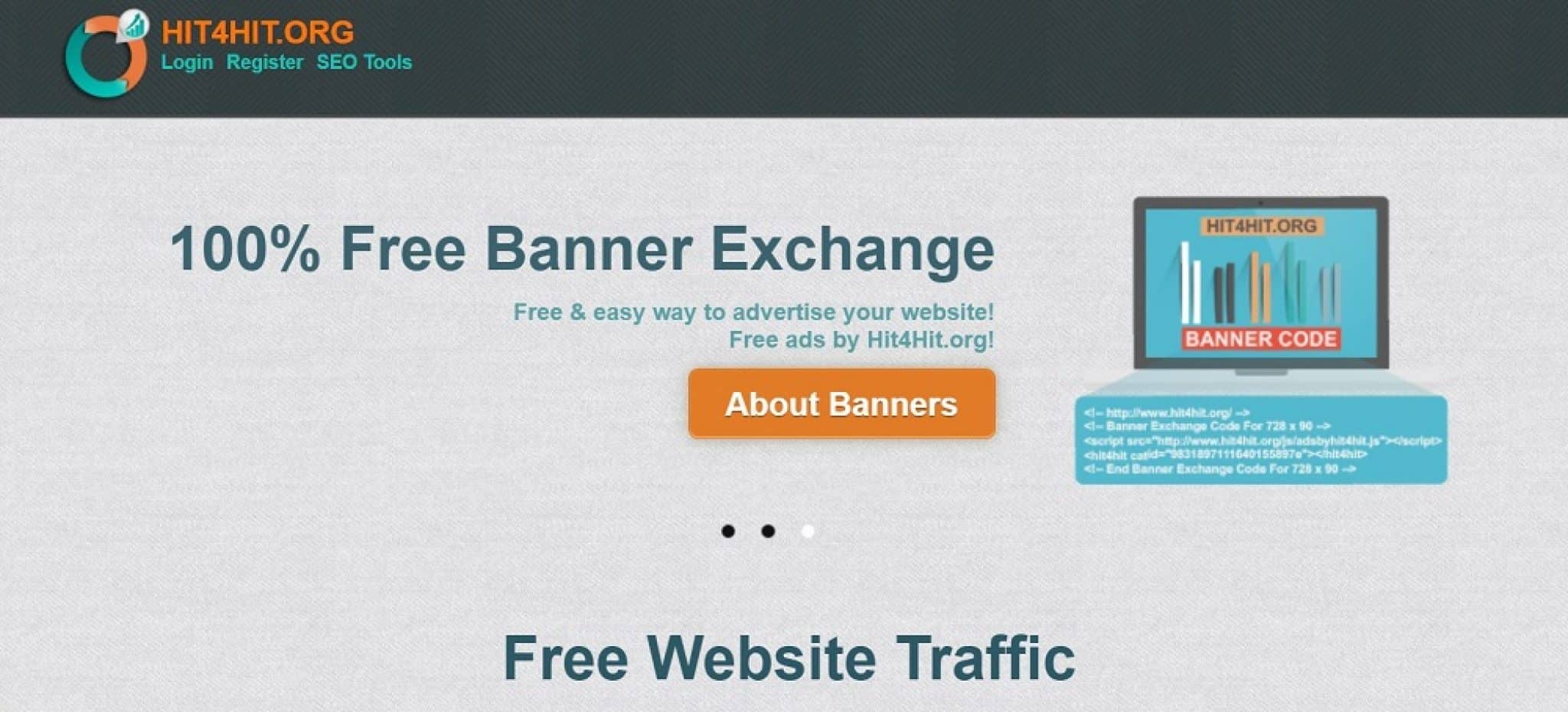 Hit4Hit is a new website that provides social media and content marketing services. The platform allows you to search and see what other people are doing on various social media sites and track their progress. It also shows how your posts perform for your target audience to optimize your posts for maximum effectiveness. You can outsource your social media posts or use the platform to create them yourself.
The platform also helps you track your followers on various social media sites to see which ones are most engaged with what you post. This allows you to find more audiences who want to follow or engage with your content, which can help increase engagement rates.
---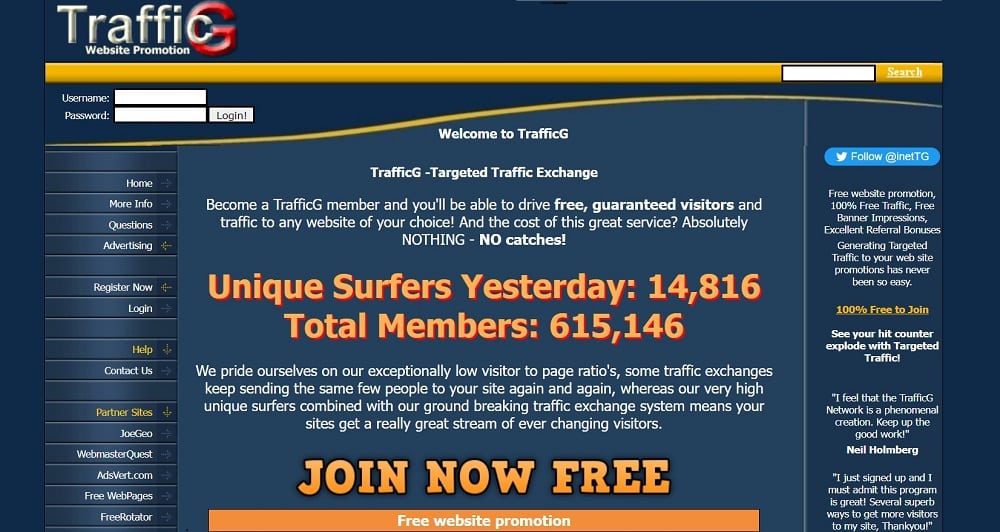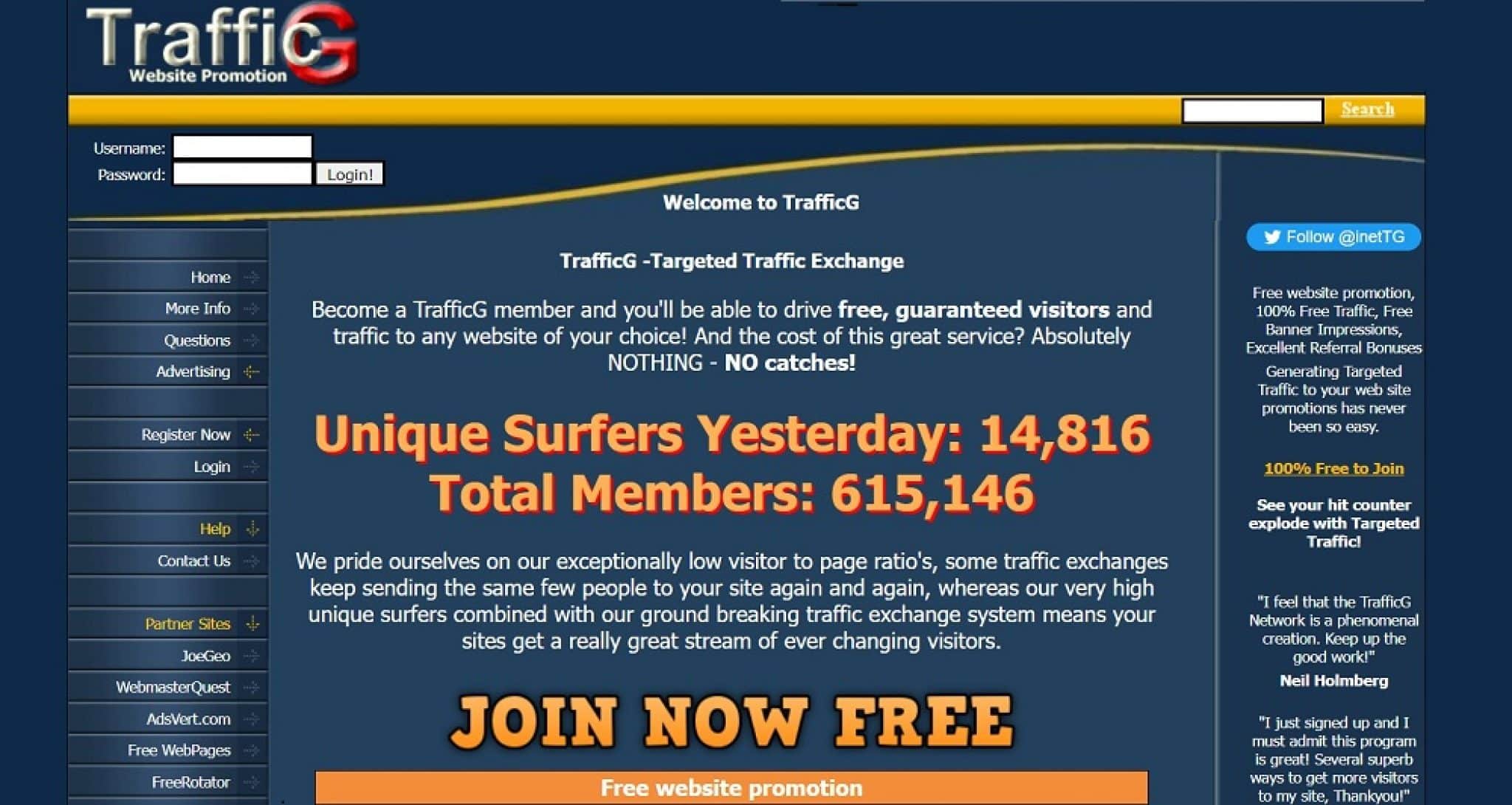 As the name suggests, TrafficG is a traffic exchange platform that enables an increase in the number of visitors to your website. They offer free services to their members with a guarantee on the number of visitors to your website.
The platform also comes with a significant amount of visits. A 1:1 exchange ratio is one of the things they promise. They also promote unlimited sites and offer a 5 level reward program. Additionally, they have a Geo-Targeting feature and support over 38 languages.
If you want better services, more features, and more site visits, you can upgrade. For this, you will only pay $4.66 and expect particular features. However, if you need instant traffic for your website, you can buy it for as low as $7.
---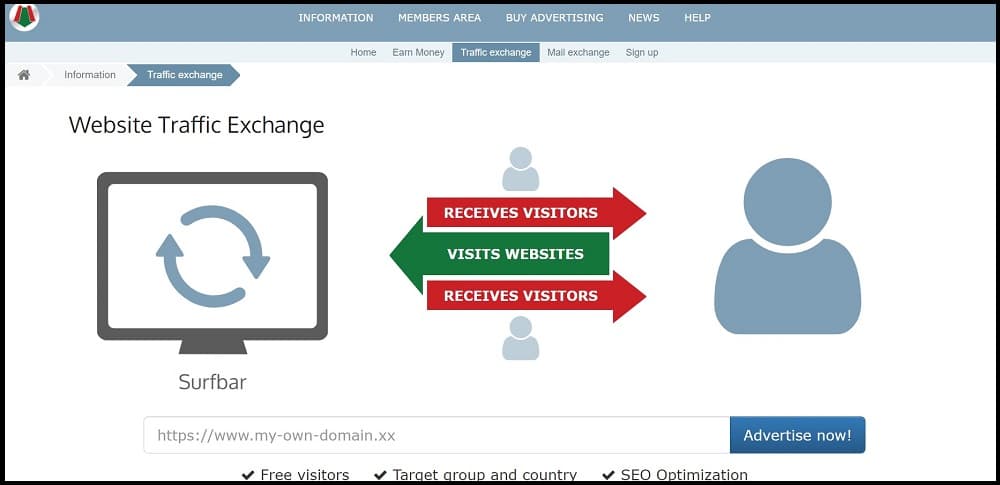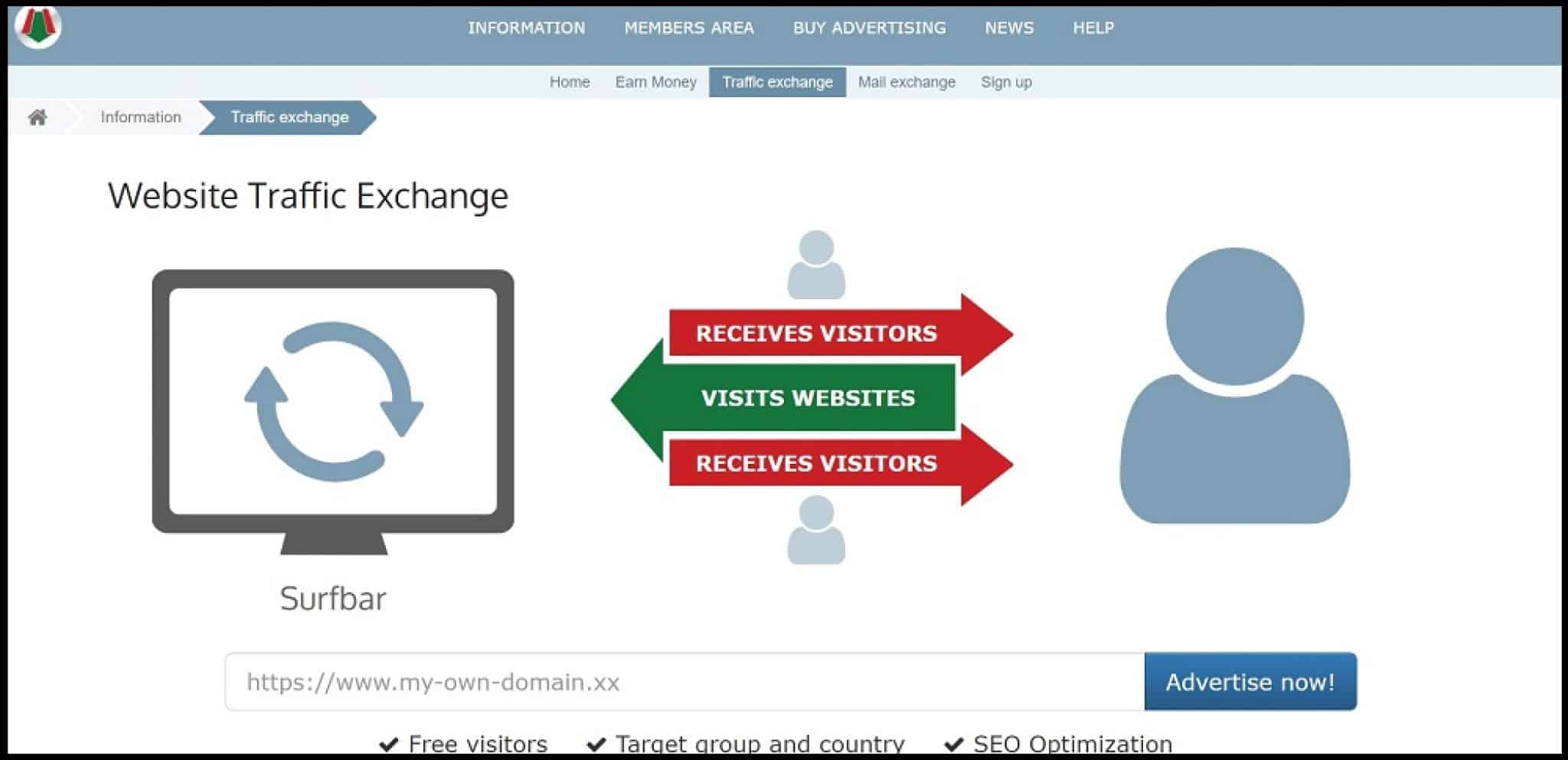 Another excellent website traffic exchange platform is eBesucher. It works almost the same way as HitLeap but offers a more user-friendly interface. For that reason, it is one of the best alternatives for HitLeap. Here, you get points from visiting other people's websites. They also have an eBesucher bidding option that allows you to choose the number of points for your traffic.
They also offer free visitors as a promotion for new members. On top of that, they enable Geo-Targeting, which lets you choose the country from which your traffic will come. SEO optimization and ranking is also excellent feature you'll find on this platform.
---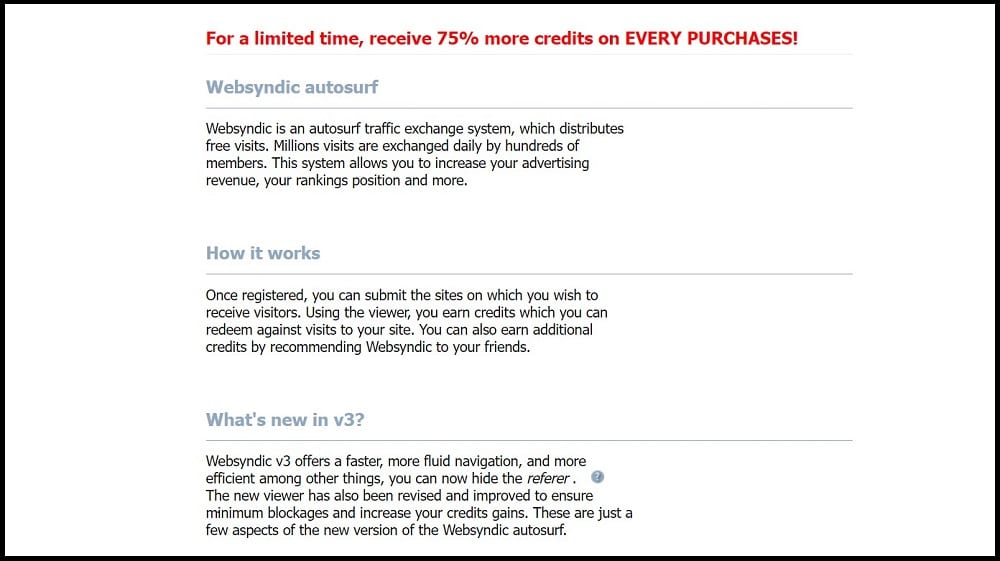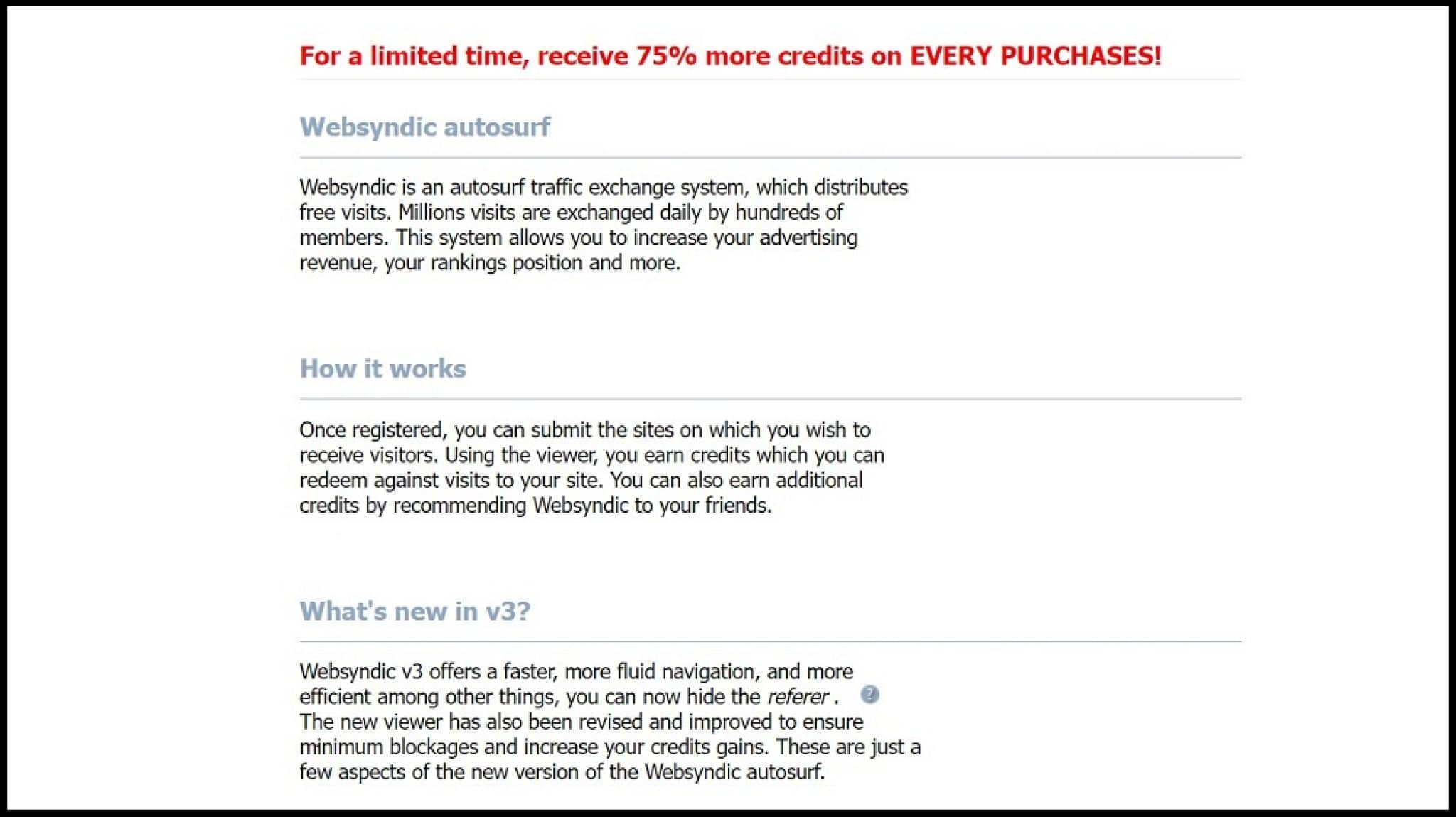 Websyndic is a traffic exchange platform with a system to help you get more visitors to your website. They have many users that exchange thousands of traffic every day. To make it better, their services are free, and anyone can access them.
The system comes with many great features. This includes increasing your advertising revenue, improving your ranking position, and more. It is also straightforward to register and start using the platform.  To get started, submit the website you want to be visited. From there, you can earn credit by visiting other people's websites; the credit will then be used to give you visitors.
You can as well get visitors by recommending Websyndic to other people. The platform is very user-friendly and has professional customer support.
---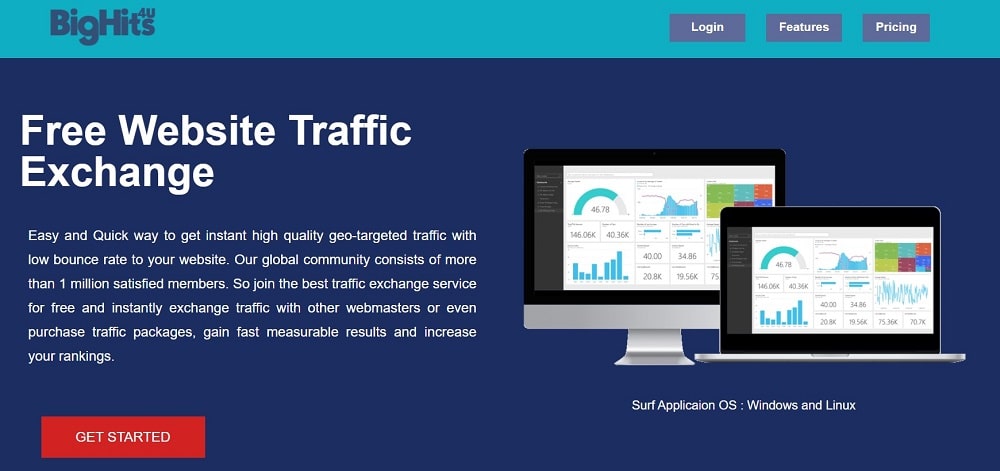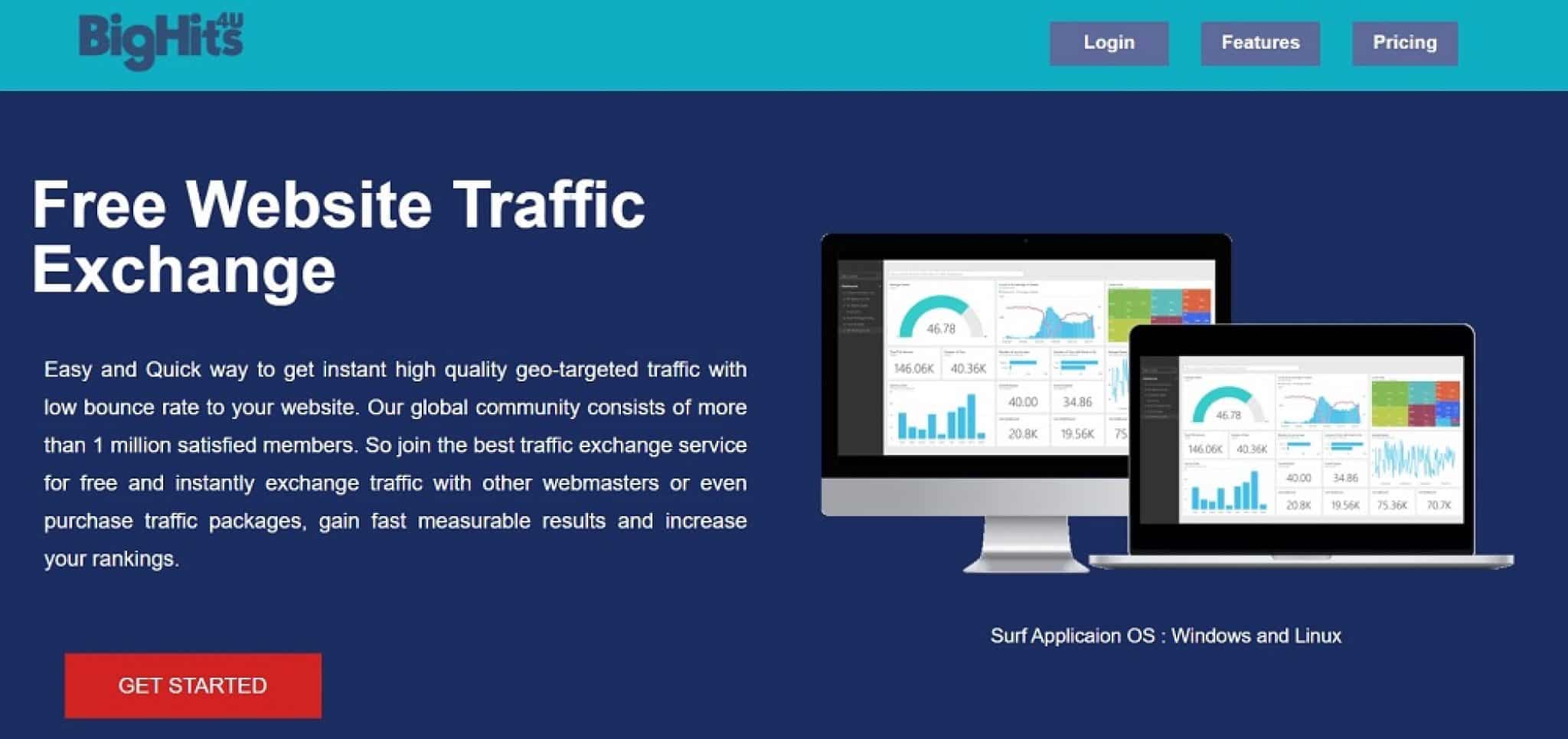 If you need a free website traffic exchange platform, then Bighits4u is here for you. It is one of the best alternatives for HitLeap. The platform comes with many unique features, including geo-targeting.
Another great thing with Bighits4u is that they have meager bounce rates. They also have a global community consisting of about 1 million happy users. Additionally, their traffic exchange platform is free.
You can use the platform on mobile and desktop for traffic exchange. It is also compatible with many browsers, including chrome, firefox, Microsoft edge, and opera mini. They have legit traffic sources, organic keywords, and extended visit duration.
---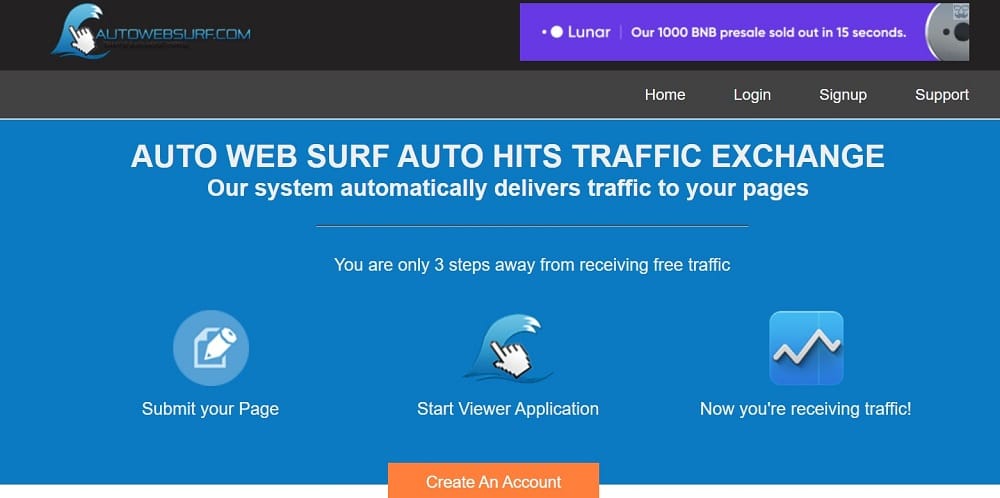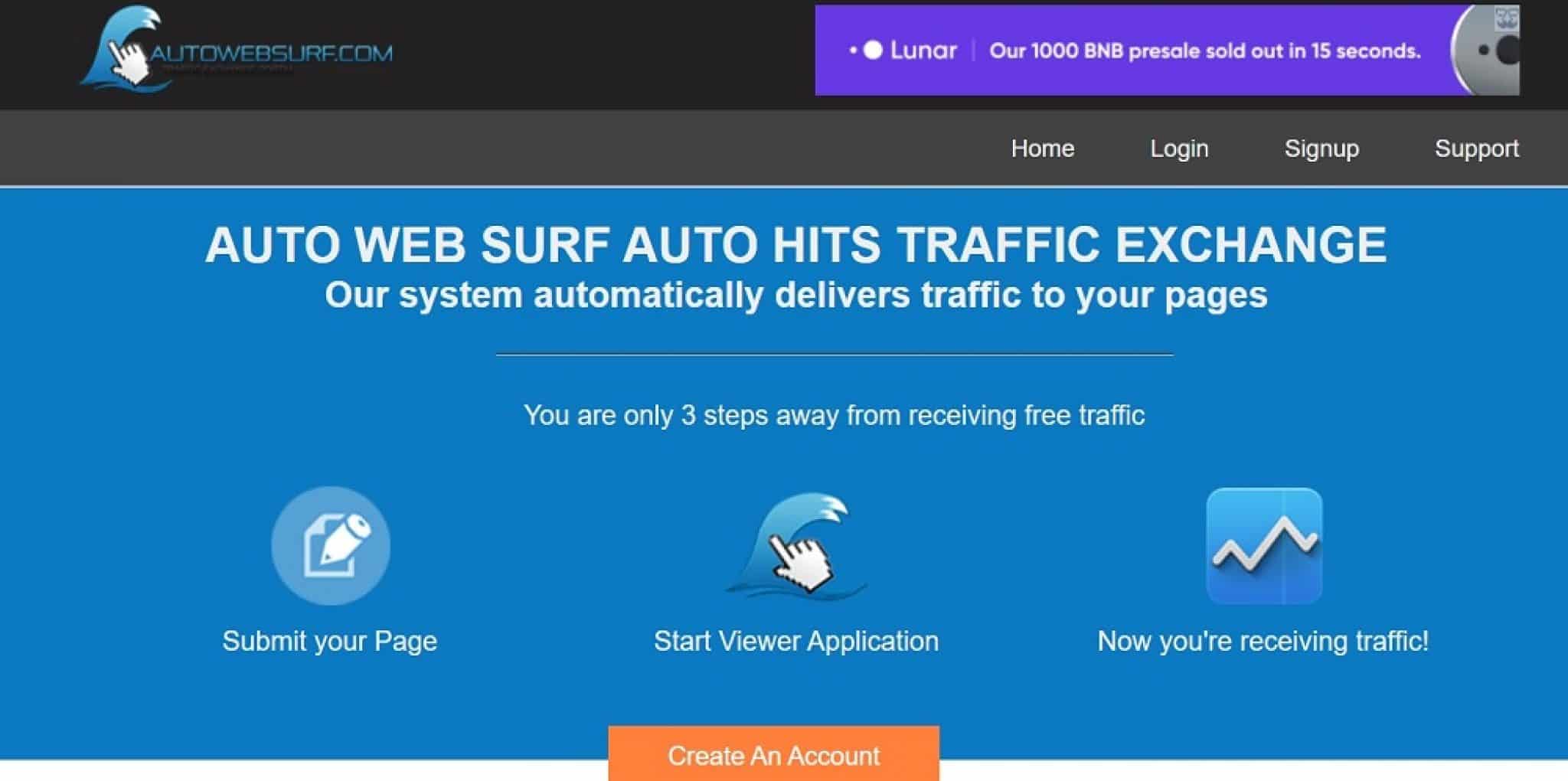 AutoWebSurf is a website that provides high-quality traffic exchange. Their system automatically delivers traffic to websites that members want. They accept a wide variety of including social pages and videos.
It comes with top-tier features, including real-quality traffic and an adjustable view timer. They also have hourly traffic control and can hide referrers to make you anonymous. The bounce rate of this platform is also very low, and sessions can be done on different IPs.
Unlike other providers, they offer referral cash earning of up to 25%. Furthermore, your website can be posted as banners and text ads.
---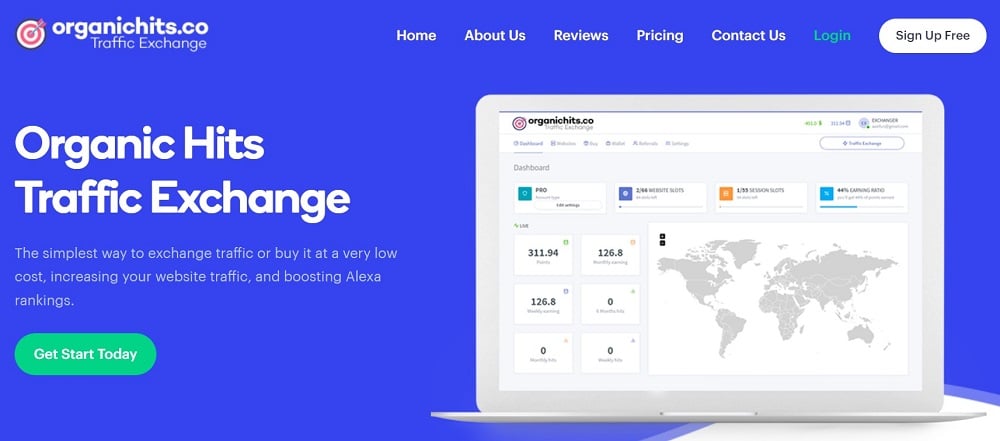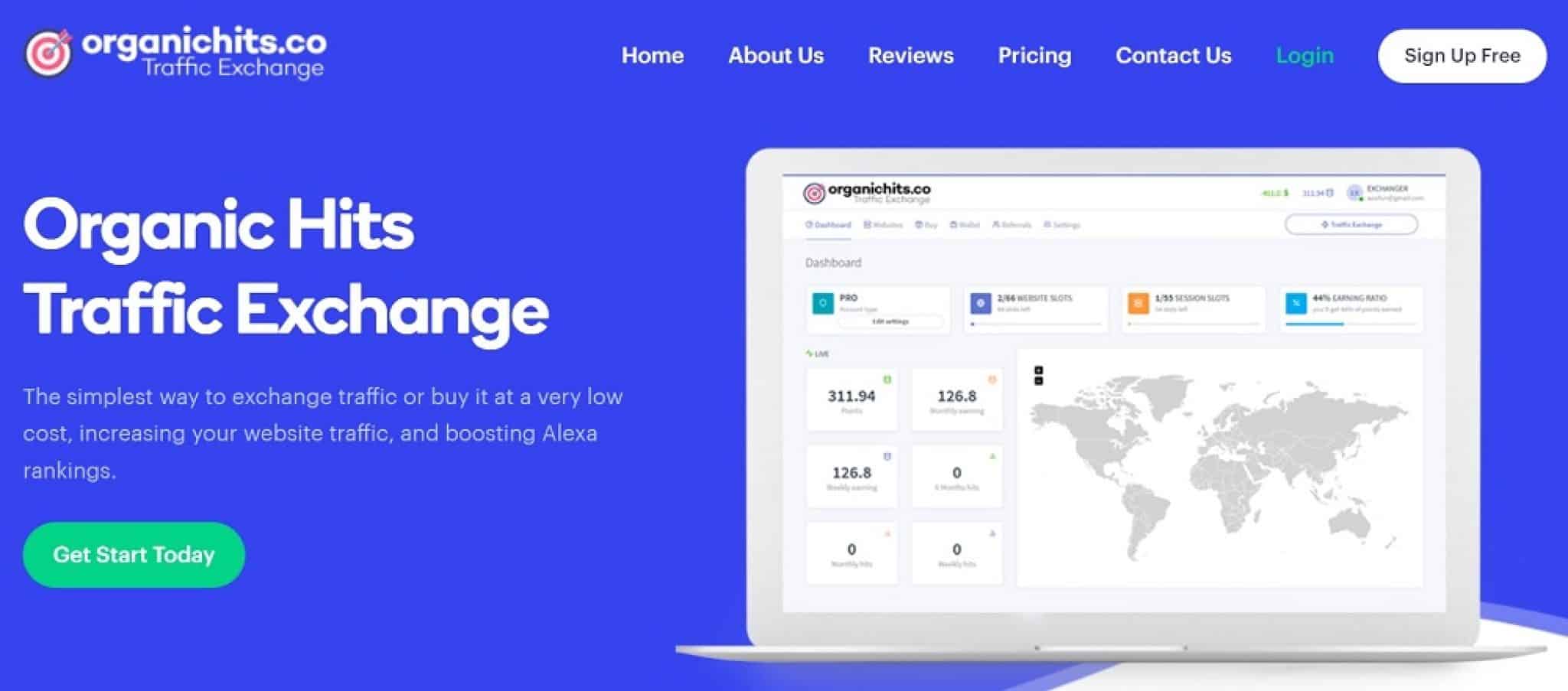 As the name suggests, Organic Hit is one of the best traffic exchange platforms. It offers superb features and can be the best alternative for HitLeap. There are many features and a user-friendly interface to give you an experience like no other.
All its operations are also fully automated. This includes payments, purchases, and other sessions. Once you start exchanging traffic or purchase a package, you start getting visitors instantly. It also has a that allows you to control your spending.
Apart from being safe and secure, they also have professional experts to support you. If you need any help, their 24/7-hour support will come in handy.
---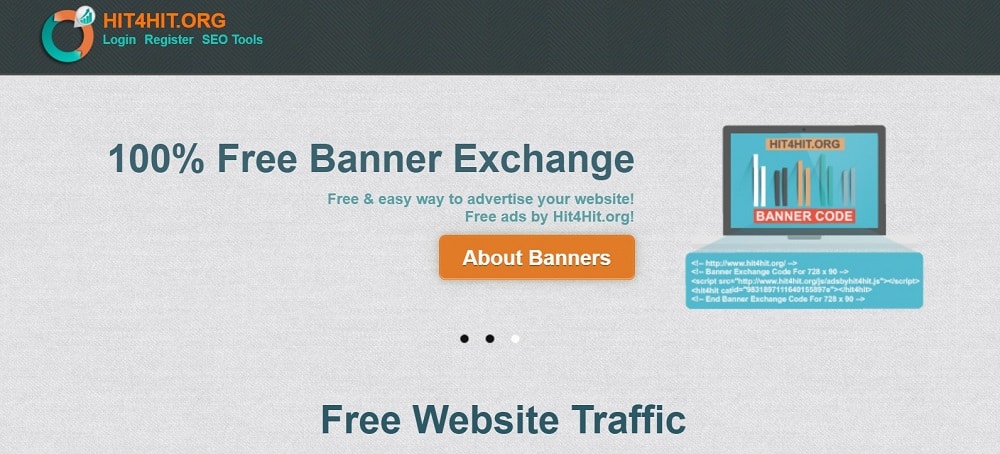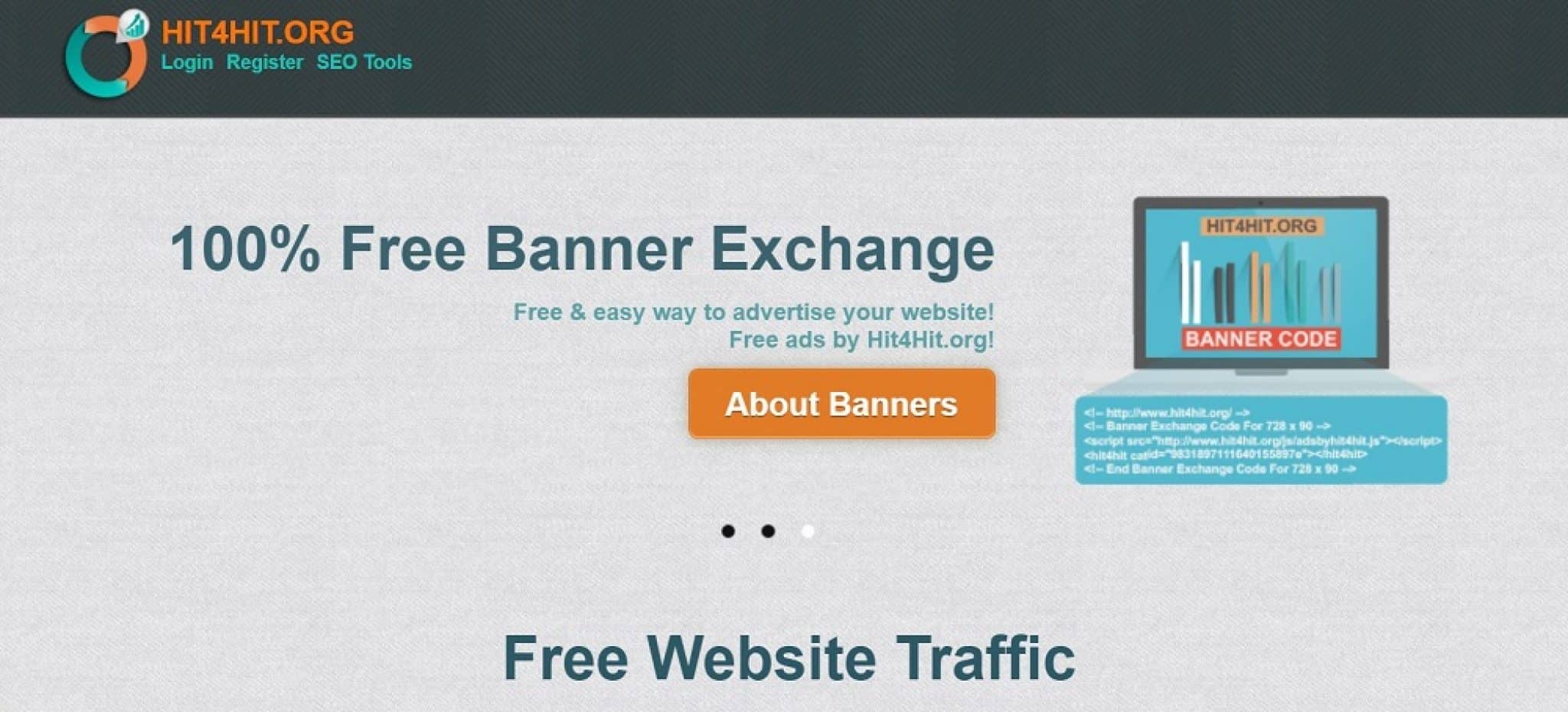 10KHits is one of the most significant traffic exchanges that you can try as an alternative to HitLeap. They offer a free 500,000 traffic points package for its members. It comes with more advanced features than most other platforms. Among the features is their free plan that helps you get visitors to your website.
If you need more advanced features, you can upgrade at any time. The business plan comes with a lot of added advantages. This includes its affordability; with only $29 per month, you can access this service.
You can also go for the booster package, which comes with 200,000 traffic points at just $20/ month. The package also has a $10/ month option with a slot of 40 websites.
---


Rankboostup is another fantastic free website traffic exchange platform. If you are looking to increase traffic to your website, we highly recommend this platform. The platform comes with many unique features that most other providers don't have.
It enables you to use it even with a mobile device. Their geo-targeting feature is superb. This feature allows you to set where you want your traffic to come from. You can also decide where which platform should come from. This includes Google, Facebook, Instagram, Twitter, and Pinterest.
They have a low bounce rate and offer scalable results. You also get dedicated software and 24/7 customer support.
Conclusion
While HitLeap is an excellent platform for traffic exchange, they are already out of the market. Therefore, you should look for an alternative soon. All the other options we have discussed above will come in handy to increase your web traffic. They all come with different features and help you generate outstanding results at all times.
Be sure to check on the features that best suit your needs. You should also check on the prices and the type of content that they support.