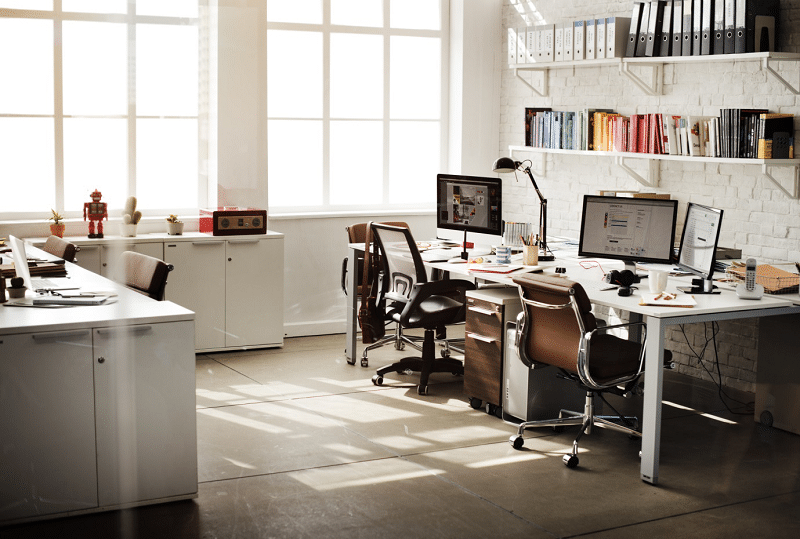 It's no secret that more and more people are choosing to work from home. That's because many companies are now taking advantage of technology to keep overhead low while also making sure their employees are safe during the COVID pandemic.
But not everyone has a great workspace at home for creating a home office. After all, if you're going to work from home, it's important to create an environment where you can be as productive as possible. Fortunately, you've come to the right place for help.
This article offers a home office checklist of items you'll need and advice on how to set up a home office that you'll love. Keep reading to get the inside scoop.
---
Office Space
The first thing you're going to need for creating a home office is a room inside your home that you can designate as a workroom. This can obviously be a challenge if you have limited space within your house or apartment.
There's really no reason to get stressed over the amount of extra space inside your home. The key is to make sure that you have enough space to accomplish your daily work tasks without feeling like the walls are closing in on you.
A spare bedroom would be ideal, although many people simply transform one corner of their living room, kitchen, or bedroom into a functional work. environment.
---
Privacy
You're also going to need a certain amount of privacy. After all, privacy is essential for getting work done. This can be a challenge when you have small children at home. Thus you need to be diligent about finding a way to create an environment where you can focus without being constantly distracted by your home life.
---
Desk
Next, you're going to need a good desk where you are able to focus on your job during work hours.
There's no reason to spend a fortune on a wooden fortress, and yet you'll need plenty of space to spread out, stay organized, and make the most of your time on the clock. A office furniture Townsville expert reminds us to keep in mind that your desk is your home base inside your home office, thus you'll need to choose one that fits your needs.
It's also important to remember that this is your personal work area, so you won't need to worry about pleasing anyone. The key is to choose a desk that's a proper height for working on your computer and that allows you to sit comfortably in your desk chair.
---
Chair
Speaking of your desk chair, you're going to need a good one.
After all, if you're like most people, you probably spend a significant amount of your workday seat at a desk, staring at a computer screen. Those long hours can quickly take a toll on your lower back. That's why you should invest in a quality ergonomic chair that provides good lower back support and won't make your legs fall asleep.
Again, you don't need to spend a small fortune, but a good chair will definitely take the quality of your work experience to the next level.
---
Adequate Lighting
It's also extremely important to have good light for your workspace. Natural light is best, but you'll also need a good overhead light source plus at least one good desk lamp.
Keep in mind that good light helps reduce light strain and will also improve mood. That's because your state of mind will likely become impaired when working in a space with dim light or a lack of quality natural light.
This doesn't mean you need to have a glaringly bright light in your home office, and yet creating an adequate lighting source will certainly make a huge difference.
---
Telephone System
When creating a good workspace for your home office, you'll also need a phone system that will provide reliability and flexibility. You might choose to simply use your smartphone for business matters, and yet a quality landline will make it easier to take part in conference calls as well as when toggling between calls with your team members or clients.
Your business phone system is another example of critical home office equipment that doesn't need to be expensive.
---
Telephone Headset
Along with your telephone system, you should also invest in a quality telephone headset. This simple piece of equipment will enable you to enjoy hands-free operation so that you can multitask. For example, you can talk while working or take care of other tasks without having to worry about your phone.
---
Computer
You're obviously going to need a computer. In fact, this will likely be the focal point of your work life. If your employer doesn't provide a computer for use in your home office, you'll need to invest in one that provides everything needed to be productive and stay connected with your professional network.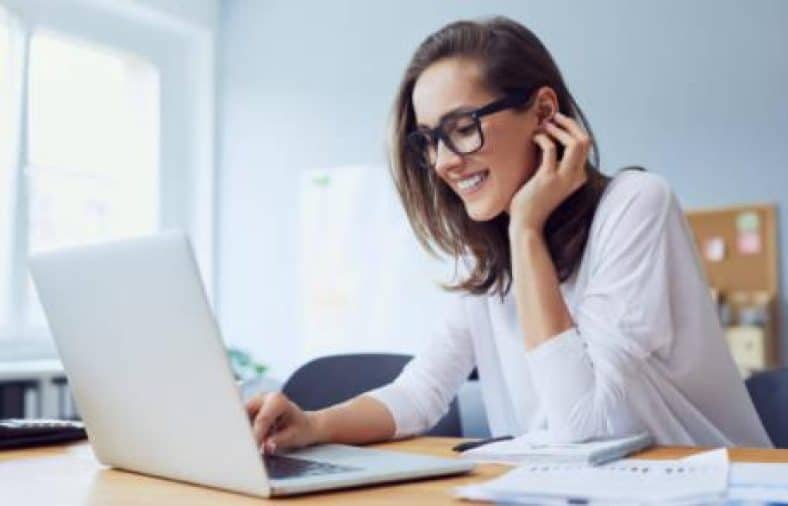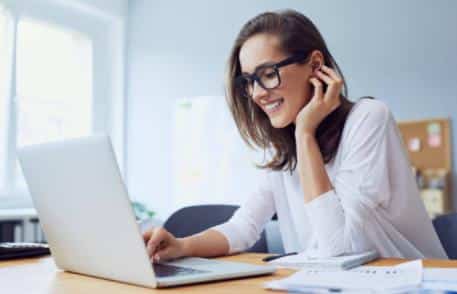 You'll need to choose between a desktop computer or a laptop for remote work. This means deciding how much flexibility you'll need depending on the requirements of your job. Speed and memory are a major consideration, and those features will obviously impact the amount of money you end up spending. This is definitely one area of your home office where you don't want to go the cheap route.
Here is a great place to get a laptop.
---
Business Software
Another factor in determining the computer you choose is the software demands of your job. It's important to remember that not every type of software will run every type of computer. And you'll also need to make sure that your machine is powerful enough to run your software.
---
Printer
Do you have a good printer? It's important to invest in a printer that's capable of keeping up with your professional demands. It should be able to generate professional documents quickly and easily.
When it comes to keeping the cost of supplies as low as possible, it's important to choose a printer that uses minimal toner.
---
Coffee Maker
You're going to spend a lot of time in your home office. One of the best ways to maintain privacy and save time walking back and forth to the kitchen is by installing a second coffee maker in your workspace.
---
Desk Timer
It's also a smart idea to buy a desk timer. This is a simple device that helps you manage time a bit more effectively so that you remember to take breaks throughout the day.
---
High-Speed WiFi and Network Router
This is a great time to upgrade your wifi. After all, nothing kills productivity faster than a slow network connection.
---
Surge Protectors
Heavy-duty surge protectors are crucial for protecting your electronics. This is especially important if you own high-end equipment and live in an area that experiences a lot of extreme weather, including lightning.
---
External Hard Drive
You also need to consider ways to back up your information in order to protect important data and documents. You can obviously back up your digital files to the cloud but it's also important to keep an external hard drive connected to your computer so that everything remains safe at all times.
---
UPS (uninterruptible power Supply)
A power outage can create a nightmare in a hurry. That's why your home office needs to include an uninterruptible power supply so that your computer system will be unaffected by outages, giving you time to back up your work in the event that your home temporarily loses power.
---
File Cabinets
Keep in mind that your home office is now your place of business. That means you'll need plenty of storage for a wide variety of documents and paperwork. Thus you'll need to invest in a good file cabinet that proves access to your documents without taking up a tremendous amount of space in your office environment.
---
Paper Shredder
Now let's talk about keeping your office secure and eliminating waste. After all, it's crucial to keep internal documents and client information as secure as possible. Thus you'll need to invest in a quality paper shredder so that you can destroy sensitive documents in order to prevent them from getting into the wrong hands.
Once you've shredded paperwork, it can then be recycled so that you can help reduce waste as much as possible.
---
Office Supplies
Now that you work from home, you'll need to make sure that you keep your home office stocked with all the home office essentials that are required to keep your workplace operating efficiently. This will include everything from printer paper, toner, pens, labels, and hand sanitiser products, etc.
---
Green Plants
It's also important to decorate your office environment with items that will promote good mental health. That's why you should invest in leafy green plants. After all, this is a great way to increase oxygen and add a splash of color.
---
A Home Office Checklist for Creating the Ultimate Work Space Right Where You Live
Working from home can be a great way to enjoy a bit of independence. This home office checklist will help you gather everything you'll need to get started.
Keep scrolling to find more great small business and lifestyle advice on this blog.