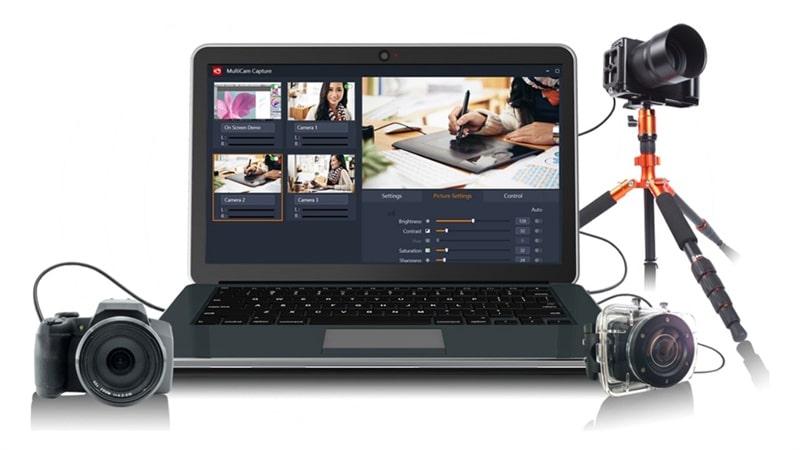 Cameras these days can do just about anything, including recording for what seems like forever. In that case, what does a camcorder have left to offer?
As this list of the best camcorders under $200 shows, camcorders have also undergone a series of technology boosts of their own. They might not have progressed at the rate of DSLR cameras, but their place in the industry is indispensable all the same.
Today, we'll go over some typical questions one might have when shopping for a camera or camcorder. A lot of these products cost a pretty penny, so you'll want to know what you're getting into with a specific item.
---
Are Video Cameras and Camcorders the Same?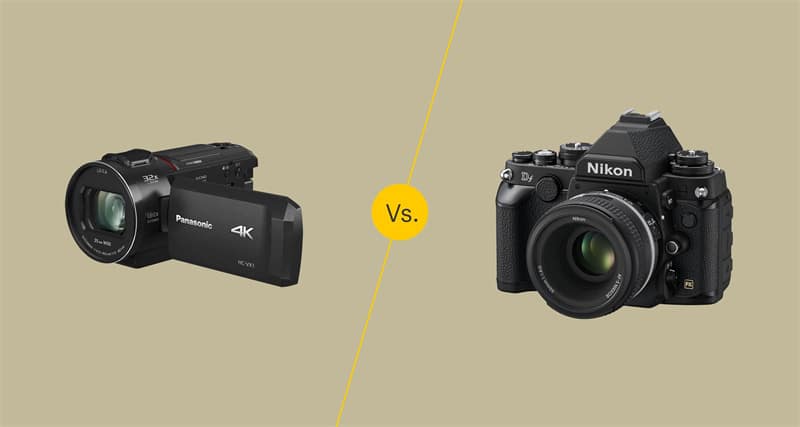 With the nearly countless options for self-video recording one has these days, one can't help but ask many questions. For instance, are camcorders and video cameras the same thing? If not, how do they differ?
Aside from a few minor technicalities involving storage, video cameras and camcorders are pretty much the same. While video cameras record only to memory cards, camcorders record to flash memory cards and store recordings on built-in hard drives.
Should you choose a camera or a camcorder? At face value, a camera may look like the better choice. It comes in high-tech portable options that take both stunning photos and amazing videos. In the context of video recording, most high-quality camcorders should match their camera counterparts frame-for-frame except in low-light conditions.
In environments where you have little light to work with, the mirrorless or DSLR camera's larger sensor tends to produce higher-quality videos. Nonetheless, you should find camcorders more straightforward and less complicated than most cameras.
If you only wish to create short clips of superior quality, a DSLR should meet your needs more than a camcorder. However, if short is the last thing you want your recordings to be, the generally simpler and more comfortable handheld camcorder should be the ideal choice.
---
How Long Can a Camcorder Record?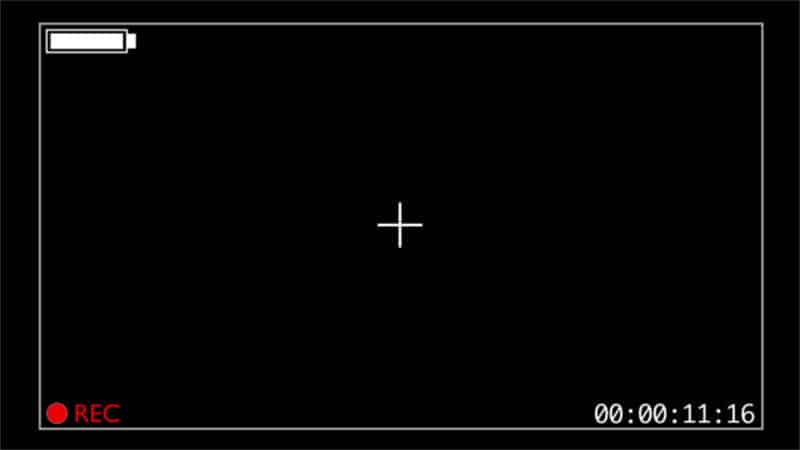 Camcorders are known to have maximum continuous recording times of about 13 hours. Most camcorders make use of the Variable Bit Rate system, which alters the image's quality to fit the scene. The use of this technology may decrease a model's estimated continuous recording time.
What makes a good video camera? Video cameras typically have a preconfigured zoom and autofocus feature, both of which make for easier and more convenient video recording.
You'll also find the most sellable models to be portable and easy to use, which are qualities on-the-go filmmakers look for in their camcorders. High resolution, while not the most sought-after trait, can be essential in a video camera nonetheless.
---
What Are the Perks of a Professional Video Camera?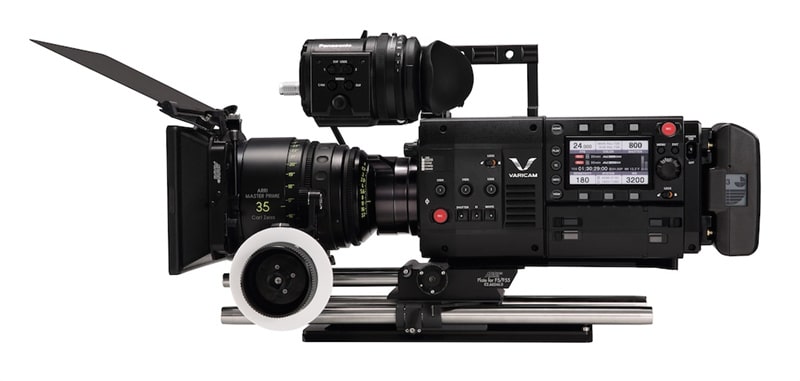 Today's video cameras for ordinary users are impressive in their own right. Still, video cameras for professional shoots are a whole different animal. Better than their basic counterparts in every way, these cameras have additional features that could make many a camera enthusiast's jaws drop.
Some of these traits include:
Exceptional lens line-up
Superior low-light performance
Unrivaled photo image quality
Build format, which can be as much a con as it is a pro
Lens-based image stability
Cheaper in comparison with dedicated video cams
Light and portable
---
Should You Still Buy a Camcorder Today?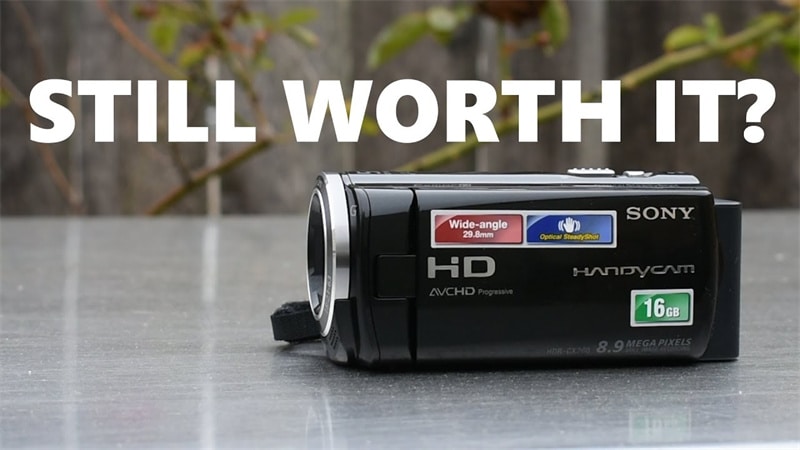 First off, camcorders haven't gone out of production—and it's not just because a good number of buyers are traditionalists. These camera varieties have undergone recognition-worthy upgrades of their own while still maintaining that quality people love about them.
Add these to the fact that shooting professional videos is never quite the same without a top-notch camcorder, and you have a camera that is indispensable in today's world.
Handheld camcorders are ahead of the pack in terms of overall individual and business video recordings. Nothing else can capture memories, products, and marketing materials on video quite like it.
---
What Are Some Tips for Choosing a Camcorder?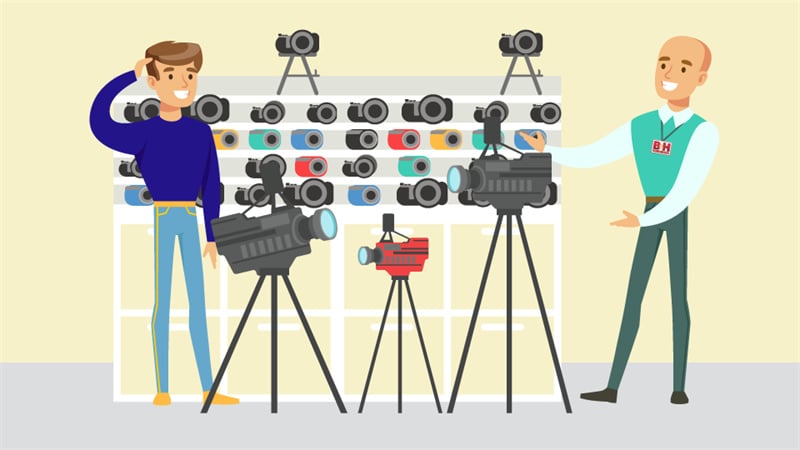 To land a camcorder you won't regret buying, keep the following in mind:
Assess the size, weight, type, and controls of a model. Go over all its features, too, and make sure they align with your needs.
Check the item's Liquid Crystal Display (LCD).
Test if the audio quality is good.
Think about performance across different lighting conditions.
Pick one with a recording format that suits you.
Choose a brand with an established reputation, such as Nikon, Canon, Sony, and others.
---
Camcorders Are Still Relevant
High-end all-around cameras might be able to replace your camcorder, but there's a good chance they're beyond your price range. They're also too complicated to use, especially if all you're looking to do is record a lengthy video.
For this, a high-quality video camera would be the practical and efficient option. They also come at various prices to fit any budget, so shopping for them shouldn't be too much of a hassle.