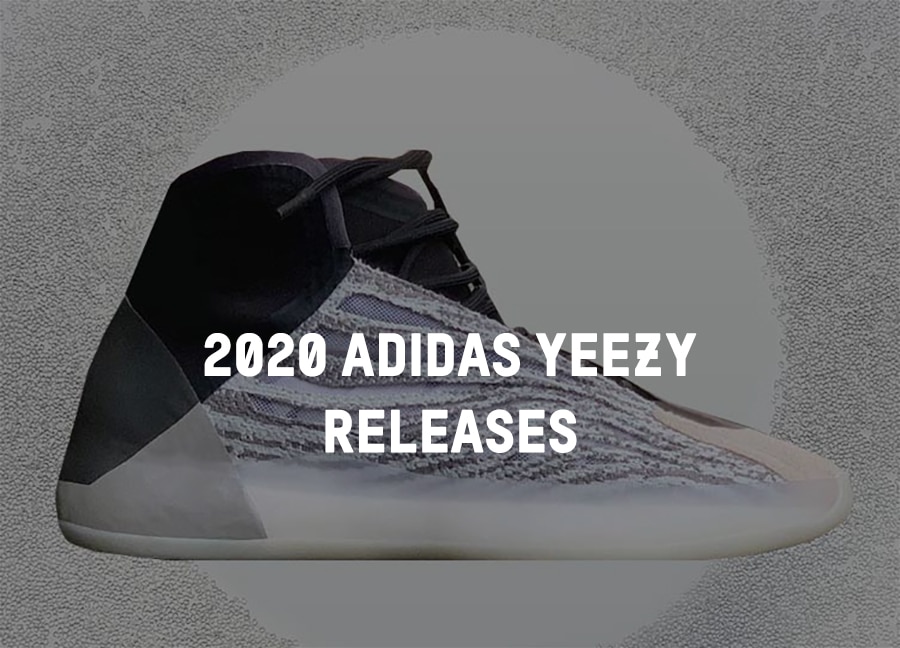 It's a known fact that Yeezys are at the top of the chart when it comes to demand, supply, and resells. The money you have in your pocket determines the number of pairs you will get. More pairs automatically mean more money. Right now, the demand is more than the supply, and you know that is interesting, Adidas is well aware of this fact, and they are okay with it, in fact, it is intentional. Therefore it won't be normal practice for them to supply a lot of sneakers to the public, which automatically means there will always be a market for a resell.
Actually, I can assure you that the price will always be double or triple retail and you can be sure that it will still resell than sneaker brands. This means that you do not need to worry when it comes to Yeezy; you will always make your money. Now, that you know the potential and the value of Yeezy, we can now move to the hard part, which is actually getting the shoes.
---
Get Ready For Yeezy Season
Let's start from one of the most critical things to remember when it is Yeezy season, and that is; you need to be ready, preparation is everything. Adidas will always ensure that they notify you a week before the drop on their site and their partners. This is to make sure that you are prepared for all that you will need to purchase big. Your bots, proxies, site lists, ACO and other important and relevant things must be ready because this is it. This is what you have been waiting for, and you really don't want to miss anything. This is what separates you from others; this is what you make you successful as a reseller.
---
Try Different Methods
You need to ensure that your method has been tested and you can trust it not to come out short and disappoint you. If you are trying out a new method during a Yeezy drop, you are really risking losing your money. Before the drop, you need to have a winning method already that you are sure will produce an amazing result. This is the main reason why you need to try out different methods before the drop so as to know the best one for you.
In addition, you need to be ready to spend money to earn money. This business is basically about investing right, investing wisely. If you get too excited and you invest wrongly, it will hurt you financially and mentally. You will need to choose the right program that will make your money grow. You need to get the right proxies, the perfect server, and most importantly, the right team.
---
Analyze the Situation & Take the Decision
It's basically impossible to tell you the secrets of doing well because my way of doing things might not work for you. But you have the knowledge, you know the rules and the holes to avoid, all you need to do is use your intellect to analyze the situation and make the right decision when it is time. Trial and error is part of getting ready, save some coins to buy some servers, and test them. Purchase enough proxies to test with your servers, and before you know it, you will have the perfect bot for your tasks.
Also, there is no point in limiting yourself to the US alone; basically, there is no reason why you should, as long as you know what you are doing. If you are interested in purchasing from just US locations, you are really not ready for the big seat. US markets take around 50% of stock allocation, and that means the other 50% is shared around the rest of the world. I believe that Adidas UK will take a better part of the other 50. So you can just browse around and get a few pairs around the world.
Now since you are interested in learning new things, it means you will need to prepare in ways that you have never done before. We are all aware that Adidas UK items don't get to the US and I know right now you are thinking that makes your new plan more difficult, right? Absolutely not, actually it works more for you, because there are a lot of people thinking the same thing, so it makes the outside market to be less competitive, and that's a good thing because you will be able to buy a lot of shoes.
The first important thing you have to know is that Adidas UK allows IPs of users in the United States to connect to their site. Although that does not mean you should start ordering through a US IP because you will likely get blocked. So, you have two stumbling blocks that you need to work on now, and the first is that you can't ship to the US, and the second is that you can't connect from the US. But that should not get you upset. In fact, it enhances your luck if you are ready for this and you have what it takes.
---
What You Need to Increase Copping
So, what are things that you will need to conquer the Adidas UK? Basically, you will need to get UK proxies, or go for a UK VPN and don't forget that you will need a UK reshipper. That's basically all that you need, and you will be good to go. To make it easy for you, below is a list of the UK reshippers that I can recommend.
I will advise that you sign up with these sites so that you have an idea of how they operate, this will help you to pick the one you will like to work with. Provide your correct addresses, do your homework so that when you order for a Yeezy on Adidas UK, you won't need to be running everywhere looking for a UK address.
In addition to that, you will need to make it look like you are actually living in the UK. I'm sure you are aware of that already. So this is where a VPN service or proxies come in handy. Using any of the two options will be enough to make you appear like you are checking the Adidas site from the UK. There are numerous excellent VPN services that can be as efficient as proxies. I've tried both options, and I didn't experience any issue at all.
---
Kinds of IP Addresses
The only thing you need to be careful about is accessing the site too much, especially if you are using a bot because you can easily get detected. Personally, I prefer going manual when dealing with the UK sites just to prevent any unnecessary error. I will suggest some fantastic VPNs that you can check out, and you can also do so your research and pick the one you think will do the work correctly.
Recommended VPNs
You can try any of the ones listed above, I'm always surprised when people set up their resources a few hours to a drop, and they start complaining that they are not making it. This business needs time, and you need to commit some of your days to prepare before a drop, not minutes before the drop. As you become better, the time that you will need to get ready will reduce, but since you are just starting, you will really need that quality time if you really want to get it right.
---
Trusted & Recommended Proxies
For proxies, it is quite simple; I will list some trusted proxies that you can try out. Do not forget to use the code 'SwiftCop' and you might be lucky to get a discount when you checkout. Below is a list of some fantastic proxies that you can check out.
Recommended Proxies
Now about Adidas US, if you will like to order from the US and you are not living in the US, you will need to follow the same process. It means that you will need a US accepted form of payment; you will need a PayPal and not forgetting a standard US reshipper that will help you get your goods out. You do not need to stress yourself, thank s to Google, you can do your research, and you will see some good options that you can try out.
I really don't know how much about buying from outside the US and getting them out, but just as I said, you can go ahead and do your findings, I'm sure you will meet people that are working specifically on this aspect. However, if you are living in the US and you are interested in getting pairs of Adidas US, there are several options for you. The first one that I will recommend is ANB AIO, and the main reason is that they can function better than bots when it comes to releases, they can be quite consistent, and that's something you hardly see, you can check them out here ANB AIO.
---
Tips about ANB AIO on Adidas
Let me tell you some interesting tips about ANB AIO on Adidas. This company does a lot in making sure that resellers are updated on how to use the keywords and how you can perfectly use the bot on the day of the drop. So, there is no point explaining things to you, they've made my job easier for me, you can go to them for anything that you need about Adidas. However, let me give you some free tips to let you know how you can use ANB on Adidas.
Adidas doesn't joke with proxies and banning users. So ensure that you look for proxies from different locations in the world to make yourself more anonymous.
Adidas doesn't care about ping, so don't stress yourself.
You are allowed to solve while the security captcha is being solved automatically.
Gather as many forms of payment as you can get your hands on, some will go through, and some won't go through easily, it's always better to diversify.
Ensure that you do not run more than 10 tasks at a time. The Captcha system will be sent to one of your tasks that is yet to check out. Once you have 10, you can restart from there, and your bot will be more effective if the tasks are not more than 10 at time.
Know that you will get cancel or two if you are purchasing more than a few pairs.
You can use the Privacy site on Adidas.
Ensure that you do not use the same address for your purchases; make sure there are variations in your information.
Watch out for what people are tweeting, which includes stock numbers, the sizes that people are going for, and any other relevant information.
Personally, I believe that ANB is the best service you can use when it comes to Adidas. You should get ready to cop as many as possible because they sell out quickly and there is a limit to the number of codes that they sell out during that period.
Apart from ANB, there are a few great bots that I've shown consistent success. I won't advise you to use just one bot or to have several bots because Adidas can modify their site at any time and this always renders most bots useless. You can only hope for the best.
However, if you stick to the rules and tips that I've explained, I'm quite sure you won't have any issues. At a minimum, you should be able to cop at least a pair per site, it's likely to commit some errors if it's your time, but Adidas is the simplest, if you can't get anything from Adidas, I don't think you can get anywhere else. So ensure that you commit everything to it and with some luck on your side, you can expect something tangible.
---
There's Always More Chances
But if you still can't cop any pair on Adidas, there are some sites as options, but don't forget is always low so you will hardly get anything there too. This is why you need to be skilled and have all your resources ready. There are some minor sites that are not popular, but you can get something out of them if you know your way around.
Overall, the stock is always low on these sites, and most of them don't work with bots, and that makes it more difficult. And that means the only option left for you is to go manual on these low-key sites.
However, you do not need to feel discouraged because of these setbacks because you can still get something out. Although I won't advise it, but I think it's important to let you know. There are some ACO slots that you can go with, that will give you the option of paying after success.
However, the issue with these slots is that you are really not gaining much. Because you will be paying close to your resell price, you will get your pairs, but there is little profit that you can make from it.
Most efficient ACO and cart services are almost the price that you will resell the item so you will really need to do your research to get the lowest possible so that you can make some profit.