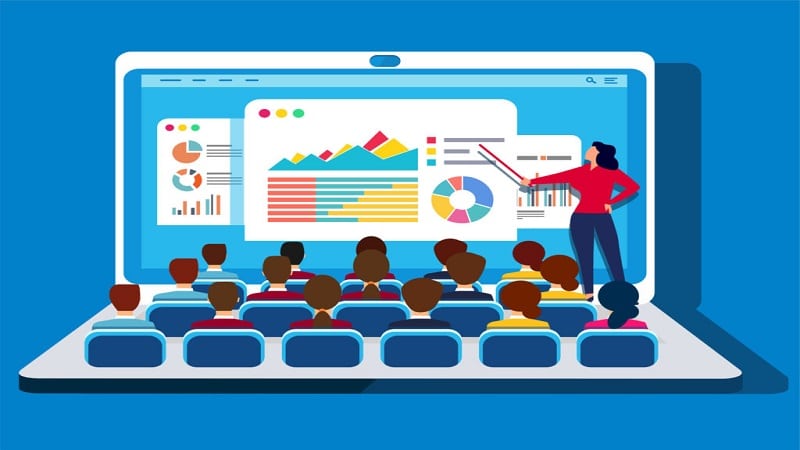 SOOMUS is a free video presentation software tool for business. It comes with numerous features to make your virtual videos more engaging and attractive.
Virtual presentations are becoming more popular in the world of business. If you are wondering about how to record a presentation, this post is for you. With the pandemic still ravaging, organizations are exploring ways to remain productive while maintaining social distancing.
Thankfully, there are varieties of software that allow businesses to create a virtual presentation uniquely. These software tools can also be used to upload product presentations on business websites and social media platforms.
In this post, we will look at a full guide on how to give a virtual presentation and record a PowerPoint presentation for a newbie. Let us get into the details!
---
SOOMUS: The Best Software for Virtual Presentation
When you think of the best software to create an easy video presentation recording, SOOMUS is the top choice to consider. SOOMUS is a free video presentation software tool for business. It comes with numerous features to make your virtual videos more engaging and attractive. It offers high-quality and free video presentations for any purpose.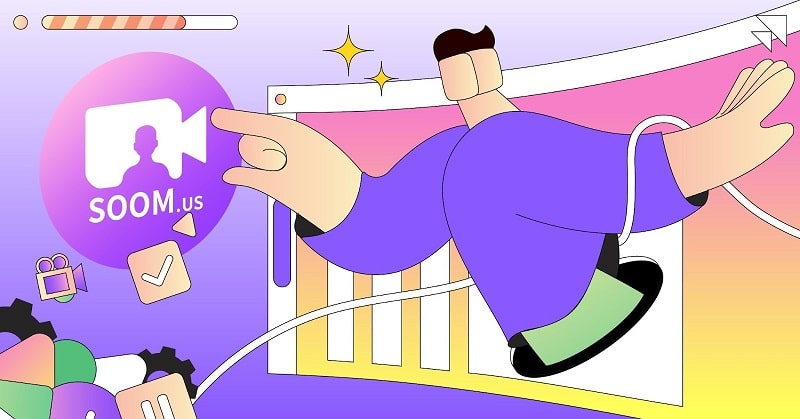 With this tool, you can create a business video from scratch or buy your customized video from the SOOMUS library. Within seconds, you can look forward to having your video. The software is highly effective and makes it seamless to add individual video descriptions, PowerPoint presentations, and courses to your virtual presentation.
SOOMUS is feature-packed and makes your presentation so much fun and easy. It works perfectly for video recording and video conferencing. Whether you need a tool for your personal or business needs, this software should be a top consideration for you.
It is compatible with Windows devices. With SOOMUS, you can have both content and presenter visible and you can go live with a video conference or record live video and share seamlessly.
---
What can SOOMUS provide?
With SOOMUS, you can integrate your favorite video conferencing tool. It has numerous features that make it a top choice for many businesses and website owners. Here are some features that you can enjoy with the SOOMUS software.
Transitions: One of the things that distinguish your virtual presentation is the seamlessness of the transition. SOOMUS offers you a plethora of animation transitions that you can explore. You can easily use a unique transition between two slides in your virtual presentation.
This makes your presentation more engaging and very attractive to your viewers. Depending on your preference, you can set special transitions for each slide. You can also set the same transition design for all slides. It all depends on what you want.
Video Wall: SOOMUS offers a free video wall template where users can select the specific colors they want for each element on the video template. These include the border color and background color for every block. If you are looking for how to record a presentation on PowerPoint in an attractive-looking and professional way, SOOMUS offers the best tool for your use.
Slider Dots: Users can include animated dots on their slider to depict the transitions between slides. It is possible to set the specific quantity of dots that you want as well as their color. The best part is that you can preview the video and see what it looks like before you upload or share it with your target.
With the amazing features available in SOOMUS, you can create attractive designs and images for your presentation slides and make them look more professional. With this tool, you can easily and creatively create an exciting virtual presentation with superb images with the Image Generator.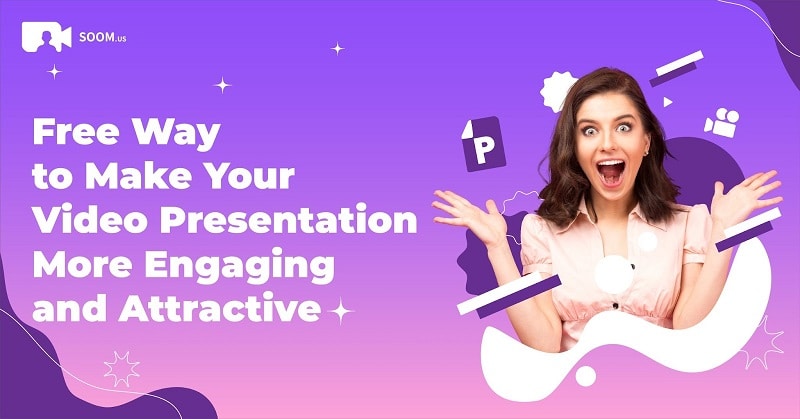 Open this link to get started with SOOMUS>>
---
How to Use SOOMUS to Create a Powerful Presentation
In three easy steps, you can create your presentation with the SOOMUS software. You do not need any special skills as all you have to do is follow the prompts and within minutes, you will complete your presentation. As mentioned, SOOMUS is compatible with Windows devices. The iOS version is currently being developed. Here are the simple steps to create your presentation with SOOMUS.
Step 1: Select your preferred presentation template from the plethora of available options.
Step 2: Replace the contents on the template with your content. You can easily add scene pages, texts, images, and other elements that you want to create the presentation that you want. It is recommended that you prepare your content in advance before you start adding the features in SOOMUS to make the video presentation.
Step 3: Click on "Record to Share" or "Start the Video Conference" to start creating your video. To make this seamless, open the 3rd-party video conference tool that you want to use and when you have entered the meeting, click on "Open the Camera". Choose "SOOMUS VCamera" to gain access to the variety of SOOMUS scenes. You can also click on the "Record" button to complete recording the video and then share it later.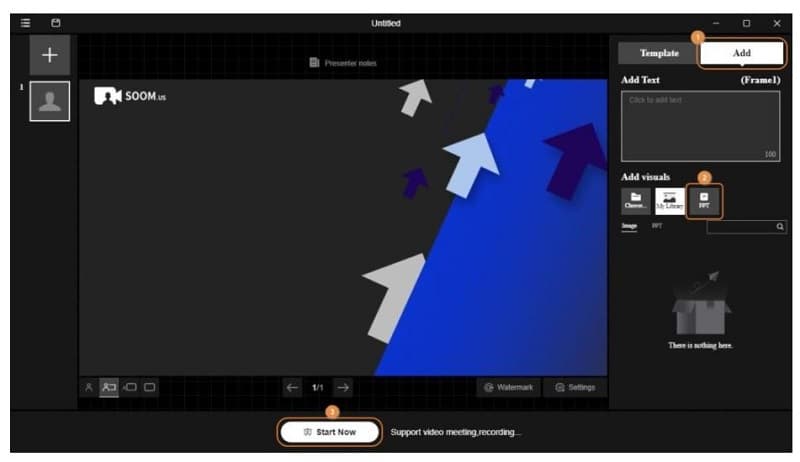 ---
Top Tips to Make Your Virtual Presentation Very Engaging
Develop a creative title that will capture your audience's attention. You should include the name of your organization and website IRL to help people easily get more information about your business.
Choose the video presentation tool that you want to use. We recommend SOOMUS because it makes creating slides and including images very seamless.
Add a bit of humor to entertain your audience but do not overdo it. Ensure your presentation passes across the specific messages you want to get to your audience.
Include animated images and elements for a more attractive video presentation. SOOMUS offers a plethora of images through its Image Generator.
Use simple language that your audience can easily understand to avoid losing them in the process of presenting.
---
Conclusion
Creating a virtual presentation does not have to be a difficult task. With the right tool, you can create a seamless video presentation that looks highly attractive and professional.
We recommend the SOOMUS software for this task because it comes with helpful features. The best part is that it is free to use and you can get started with it immediately.