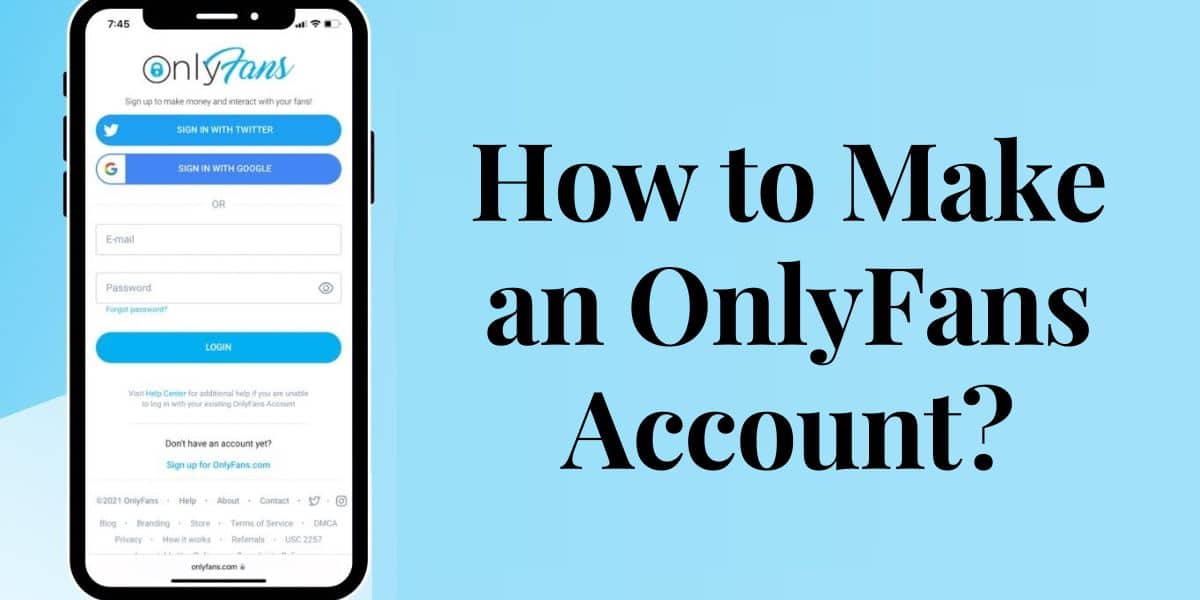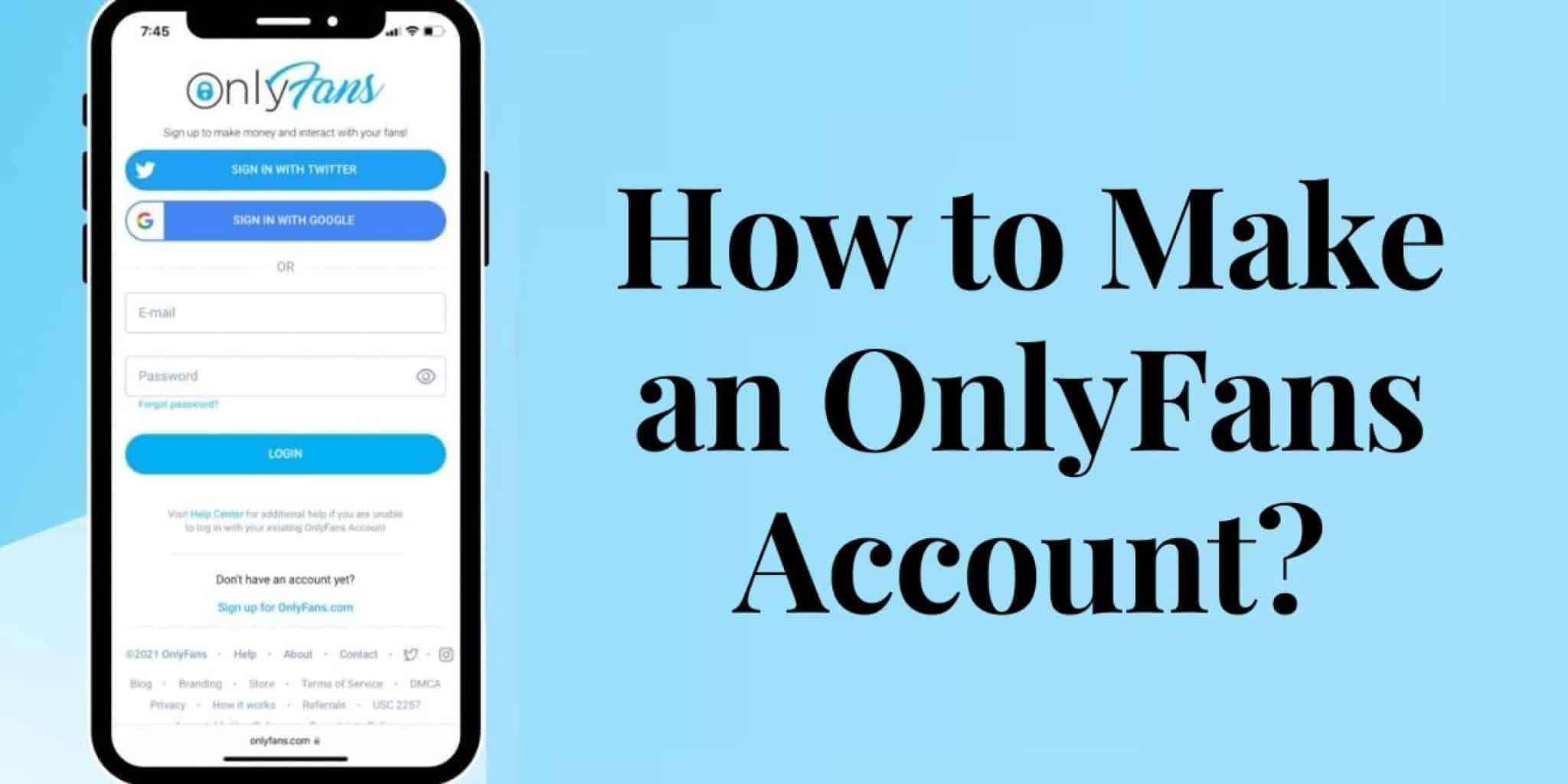 Do you want to create an OnlyFans account but don't know where to start? Read on as we guide you through the process to do this.
OnlyFans is a premium content platform allowing you to connect directly with your fans. The platform can be used to sell exclusive content and interact with your fans on a more personal level.
If you're a social media influencer, you know it's important to be on every platform possible. It can be difficult to manage multiple accounts, though; some platforms are even harder to manage because of their strict guidelines.
This is where OnlyFans comes in — it's a platform that allows you to monetize your social media following by charging your followers to see exclusive content.
So, OnlyFans is a subscription-based platform that offers you the opportunity to monetize your social media presence. You can sell videos, photos, and live streams directly from your OnlyFans account.
How to Make an OnlyFans Account?
OnlyFans will let you connect with your fans on a more personal level. It allows you to show your fans exclusive content and interact with them in a way other social media platforms cannot provide. It's also great to build up your following and get paid for it!
Note: One key thing you must note even before creating your OnlyFans account is that OnlyFans does not have an app. So, to access the platform, you'll need to use any relative browser on your device.
Here's how to create an OnlyFans account:
Step 1: First, you'll need to Sign Up for OnlyFans.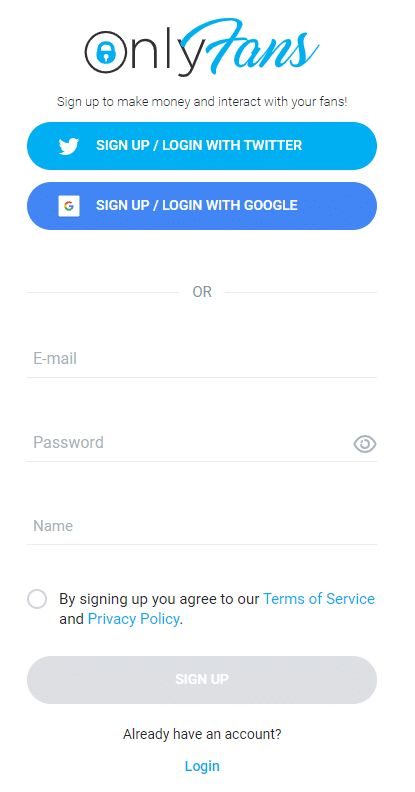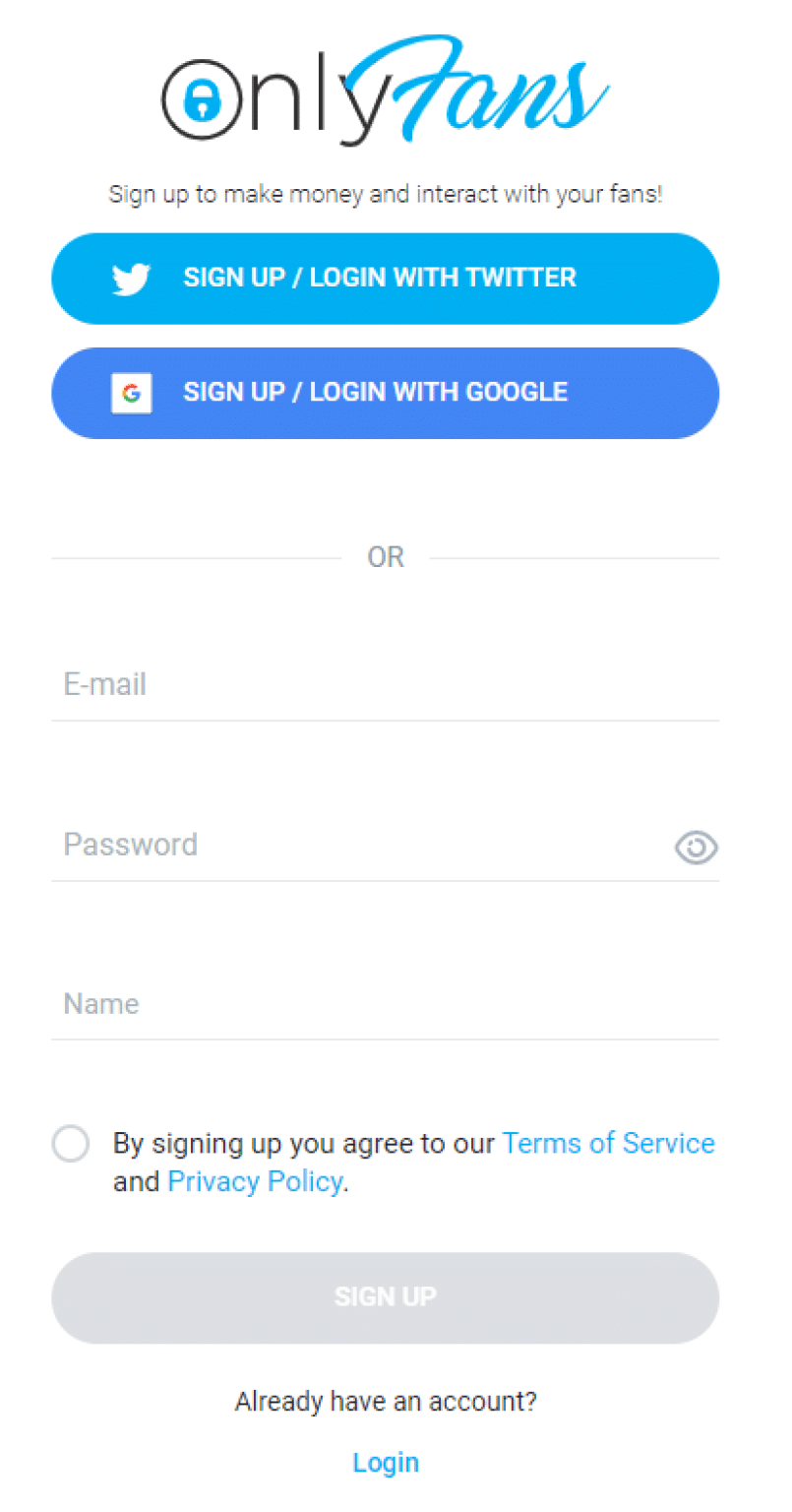 If you want to start earning from your account almost immediately, you need to create a Creator's profile. To do this, open the OnlyFans website and choose from either of the 3 options:
Manual Registration via email.
Use your Google account.
Use your Twitter account.
You can either sign up with Twitter or the Old school sign-up form. Both ways are quite easy, with the sign-up form being the best alternative if you don't want to link up your Twitter. All the sign-up form entails is entering your username and password and accepting the platform's Terms and Conditions.
Note: Twitter/[Google +] followers won't get notified of your OnlyFans account, so there's no need to worry about people knowing you have the account.
Step 2: Once you have the account signed up, you'll need to check your email box for the verification mail. In case it fails to show up in the inbox, you can check for it in the spam folder.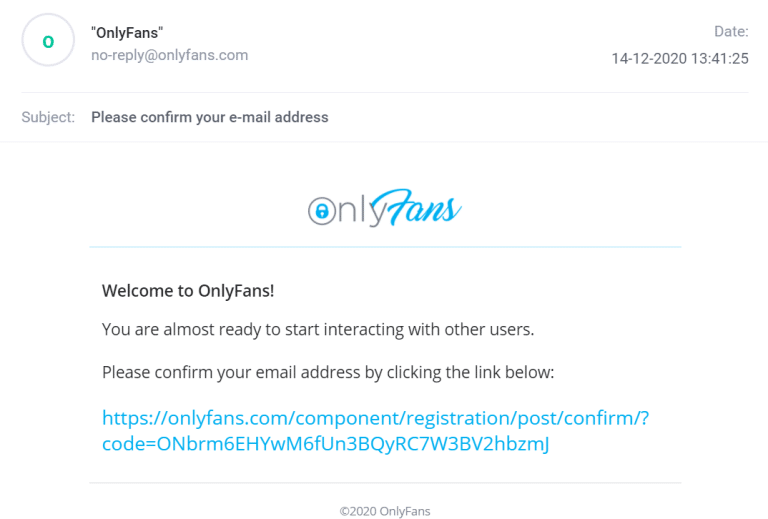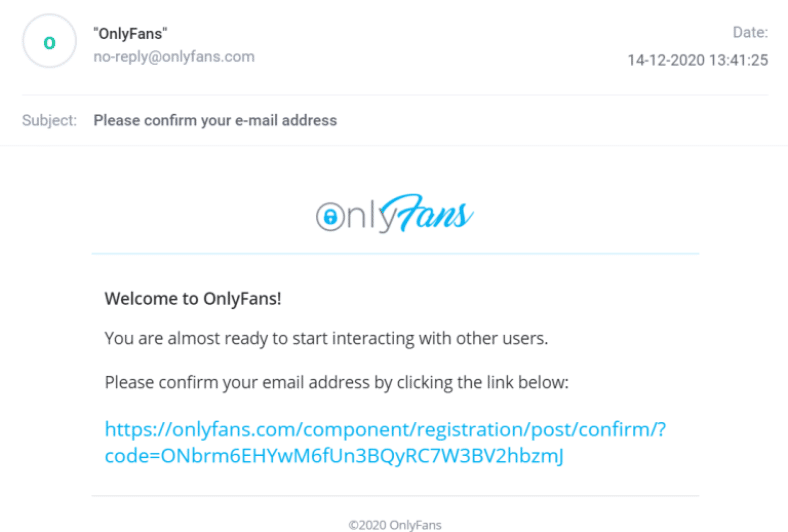 Step 3: Once successfully verified, OnlyFans should send you one more email assuring you that everything is good to go.
Step 4: Next, you need to set up your financial credentials. Here's what to do:
Navigate to your profile, and check the [Subscription Price]. Then scroll through to the [Add Bank or Payment Informent] option.
Select the [Add Bank] option at the upper right-hand corner of the page.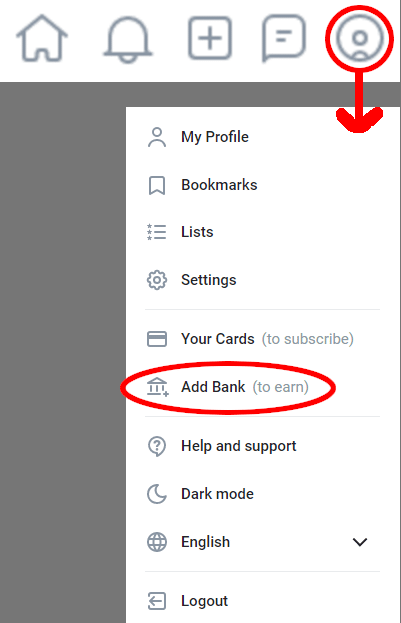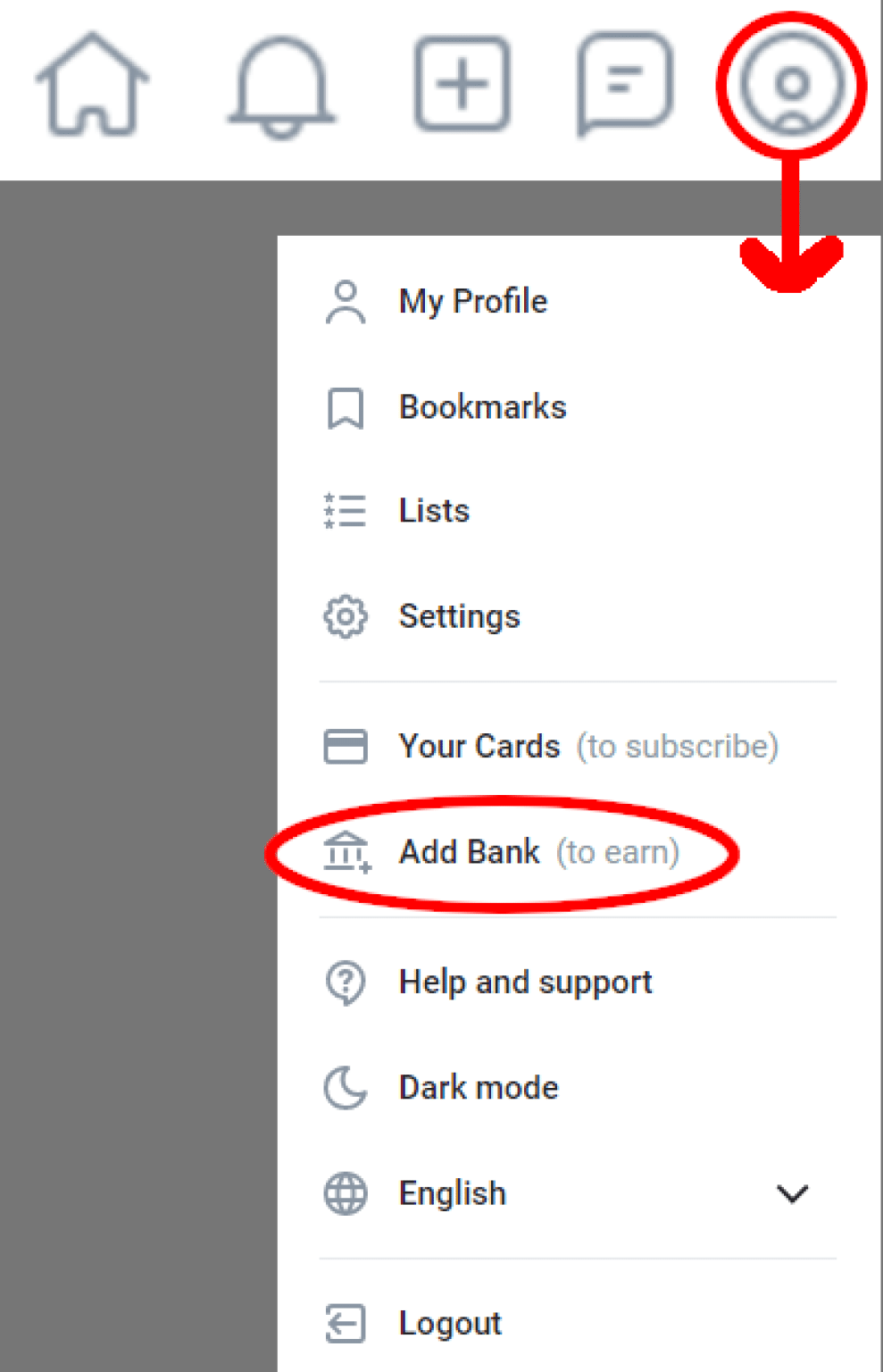 Type in the necessary information required. For example, it could be your bank account, routing number, etc.
Confirm that you are 18 years of age and a legal/certified resident of your state/jurisdiction.
Step 5: Go ahead and verify your identity. With this, you'll upload two photos. One will be a picture of your identification card (or Passport or Drivers License), and the other is a picture of yourself and the identification card in your hand.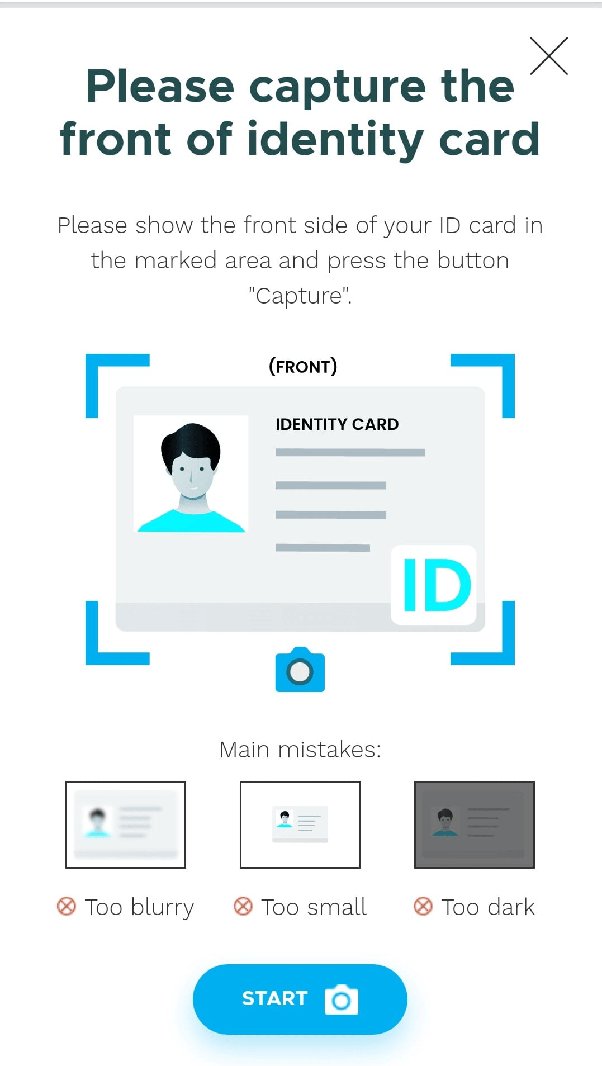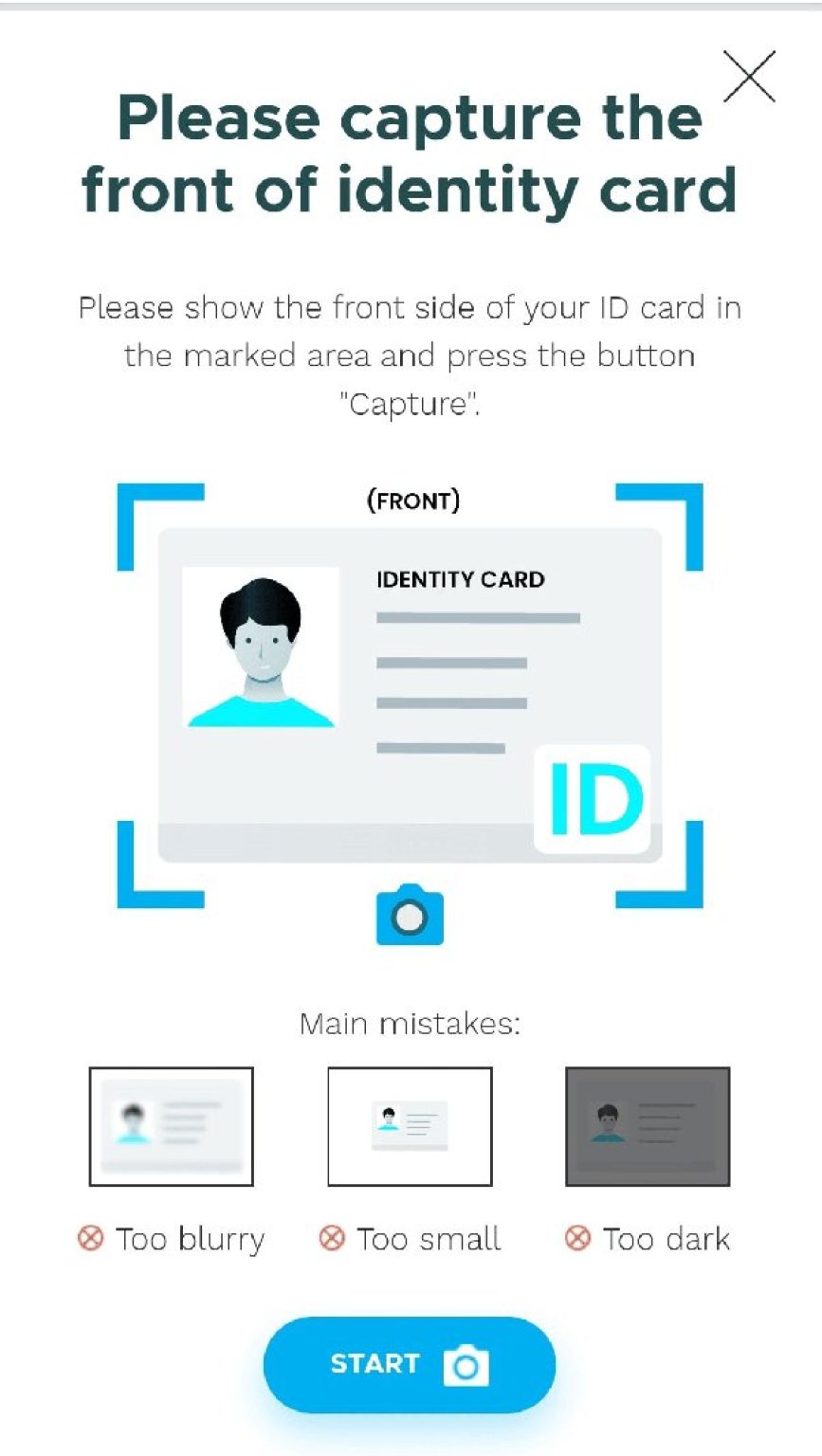 Step 6: Submit your account for verification. Here, you'll need to answer a few questions about your content plan. Once complete, submit the questions for approval and wait for about 72 hours for approval of your verification.
Step 7: Set up and adjust your subscription prices. You are free to set prices based on your preferences. You can have pay-per-view messages or any other feature that feels acceptable for you. You are also free to set up any price you want between $4.99 and $49.99.
A key importance of having a paid subscription is that you will eventually have paid subscribers based on your content. You must, however, be careful about how much price you set. It's better to have more subscribers of $10 or $15 than to have a few subscribers paying expensively.
Step 8: With the account already set up, you can publish your first content and begin your OnlyFans journey.
How to Run Your OnlyFans Account?
Running a successful OnlyFans account can be hard, but it's not impossible. Here are some tips to help you get started.
1
Promote Your OnlyFans Account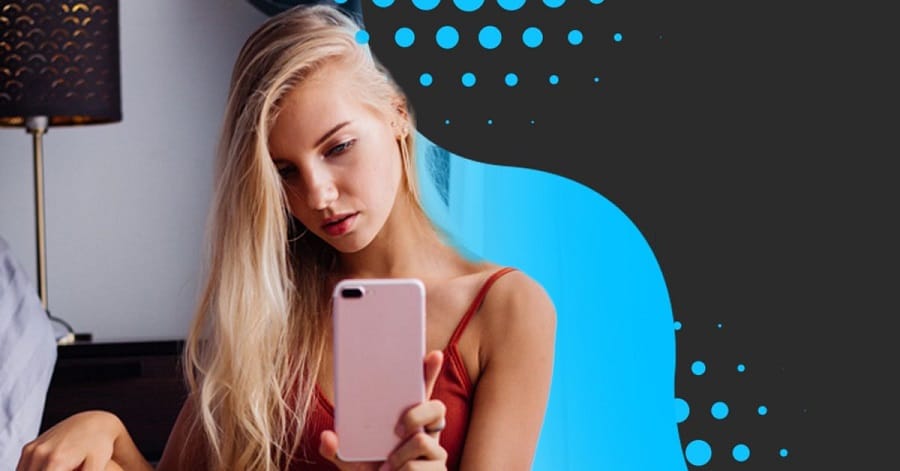 Onlyfans is a place where you can sell your photos and videos to make money. To promote your account, you must first create an account on the OnlyFans website. You then need to upload some content. After that, you can start promoting your account on social media such as Twitter, Instagram, or Facebook.
You can also add links to your OnlyFans profile in blog posts or articles and any other marketing materials you have. The key is to make people aware that they can find your content on OnlyFans and drive them there.
---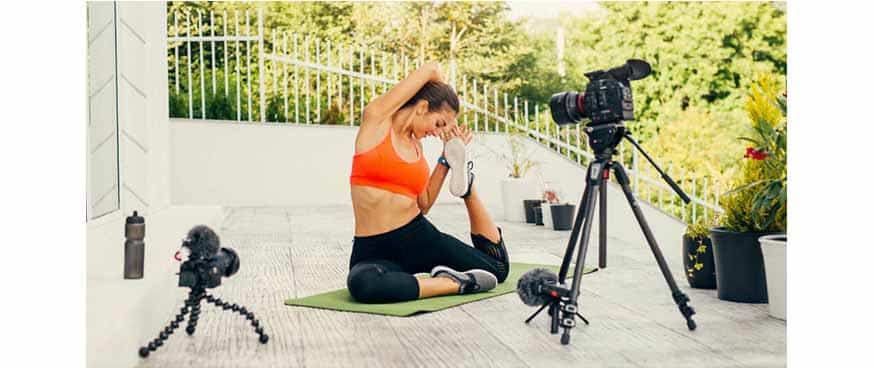 Planning your content is important because it helps you organize what type of content should be posted each week or month. For example, if you want to post once a week, you can plan which type of photos/videos you will post that week and when they will be posted.
On the other hand, if you want to post twice a month, then plan accordingly with the same principles for planning a weekly schedule but double it instead!
---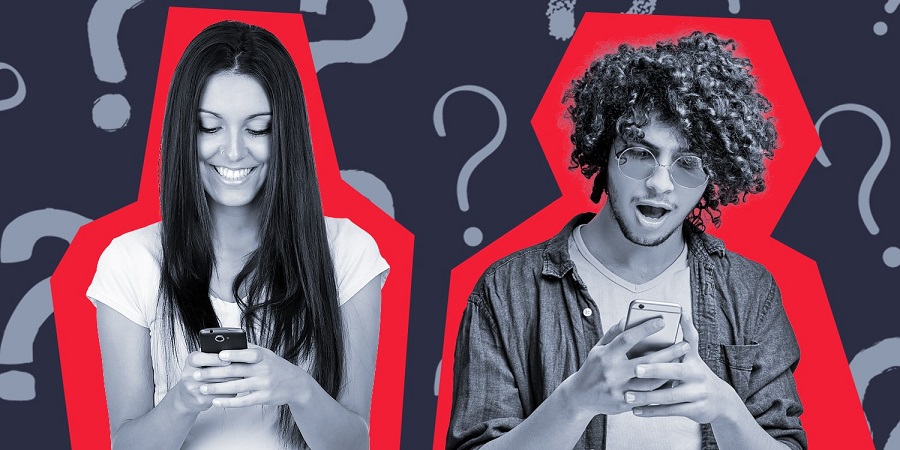 People will lose interest in following you if you don't post new content regularly. The best way to retain your audience is by posting new photos or videos every day or every few days at least. This will keep people coming back for more! You also must ensure that the content you provide on this platform is unique and relevant to your target audience.
Sincere Advice for New OnlyFans Creators
If you are looking to become an OnlyFans creator, here are some tips and advice to help you get started.
The best way to get started is by providing authentic and relatable content to your followers. Be yourself, and don't try to be something you are not. You might not always want everyone to know everything about you, but at least try not to lie about who you are as a person when interacting with others on OnlyFans.
Create engaging content that represents your unique personality and interests! Of course, this means different things for different people, but as long as you're passionate about what you're doing, it doesn't matter what it looks like.
You'll have to be creative and explore different ideas. You need to be open-minded about what type of content you create for your audience because not everyone likes the same things — even within adult content categories like sex toys, lingerie, and pornography itself.
So, your goal is to connect with as many people as possible by being unique, different, and original enough for them to want more from you (either individually or within your community).
FAQs
1. How much does it cost to make an OnlyFans account?
Opening an OnlyFans account doesn't cost anything. So when starting out as a creator, the platform won't charge you anything.
However, creators on the platform have an 80/20 revenue split with the platform. This means the creator bags 80% while the platform takes 20%.
For anyone supporting the creators through subscriptions, you'll only be charged what the subscription costs.
2. How much money can I make on OnlyFans?
Content creators don't have specific amounts they make. Instead, their pay varies based on different factors, including subscription prices, pay-per-view content, tips, and many others. For instance, if you have 1000 followers and about 5 to 10 percent subscribers, at $15 each, you can earn anything between $750 to $1500.
The minimum withdrawal, however, is based on the relative payout method. Most payout methods deduct $20. If you are, however, not sure of how much you get charged for your payout method, you can see it on your Banking page. For instance, US content creators pay $20 for a payout.
3. Do you have to do adult stuff on OnlyFans?
You don't have to do adult stuff on OnlyFans. But you can if you want to. However, this may mean the pay might not be that lucrative, but you are still entitled to any content you'd want to post.
When you choose not to do adult stuff, the advantage is that you get fewer demands, of the course, with little expectations. Apart from adult content, you'll meet comedians, chefs, personal trainers, actors, writers, and many other career-entitled creators on OnlyFans.
4. Is OnlyFans income taxable?
Yes, OnlyFans income is taxable. However, your earnings are subject to self-employment tax and ordinary tax. This explains why most people's tax bills tend to be higher than their calculations because they failed to include these taxes. Self-employment tax describes how business owners make payments for their FICA tax.
5. How many OnlyFans accounts can you make?
You are not restricted on the number of OnlyFans accounts you can have. In fact, most creators are known to have at least two accounts; one paid and another free.
The idea behind these accounts is that the free account is useful in helping to promote their paid account. So with it, they end up channeling fans easily to the paid account. However, currently, it's only possible to add two OnlyFans accounts on the platform's website at the same time and switch between them easily.
6. Can you be anonymous on OnlyFans?
OnlyFans lets you choose whether to reveal your identity or keep it anonymous. So, content creators can choose to hide their identities by using any pleasing stage name rather than the real one. Another great thing is that you don't even have to reveal your face, tho it's based on your content. You have a guarantee that as a user, your actual name won't be revealed to anyone, including those subscribed to your content.
Conclusion
With an OnlyFans account, you will be interacting with thousands of fans and growing your fan base worldwide. So, making an OnlyFans Account is easy, and anyone can do so. You will need to create an account on their official website and upload your content.
The website also offers detailed instructions. The entire process will not take more than five minutes. Your OnlyFans experience begins with a free membership, which lets you follow other models as well as post updates. Still, as you grow in popularity, you can upgrade this to an exclusive subscription account.