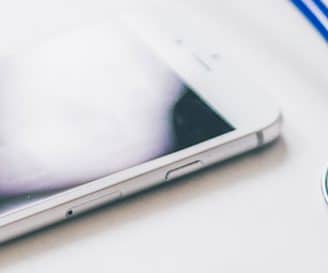 This article is for the mobile app owners who want to learn more about their app usage. There are several systems on the market that track app activity (e.g. Flurry) however I would recommend implementing Google Analytics with AdMob. I've noted down 6 major reports that are crucial to measure mobile app activity. 
You might have heard of Google AdMob – it's one of Google's products to advertise and analyze mobile apps. It allows advertisers to promote their products on other apps and monetize their ad space as well. Google enabled the Analytics feature on AdMob to let developers and product owners measure mobile app activity. Marketeers can use AdMob to not only assess their advertising efforts but also understand the behavior of new and returning users.
Guides on how to install Google's tracking for Mobile Apps are available here.
So let's jump into the metrics part – which reports in AdMob can help you measure your mobile app activity?
---
App Marketplace
Click on the Acquisition report in Admob and direct to App Marketplace. This is where you get more insights about the sources of your app downloads – which marketplace was your app downloaded from the most.
It's a great comparison between app stores showing you more details in terms of new users, sessions, average session duration and revenue (if transactions are enabled). When the source is recorded as "(not provided)" this means that this particular app marketplace doesn't support the App Installer ID.
You can also filter by sources and medium, just like in your normal Google Analytics. See which marketing activities and channels drive most sessions to the App Store.
---
New Users
If you navigate to "Acquisition" tab, you'll soon discover the New Users report. See how your total and new user database is growing over time and compare it to the amount of sessions. Who is a new user here? It's an active user that opens up the mobile app for the first time within a specific time period. 
---
Screens
The general tab "Behaviour" AdMob gives you insights into how your users are interacting with your app, e.g. Screen views, crashes, screens watched per app session and total events fired during a session.
Clicking through to Screens gives you an overview of the performance of each screen (treat it as a page view for normal website use). Hence, just like in the traditional content overview on Google Analytics, here, you get to measure the most viewed screens, screens per session, average time on a screen and % exit.
The Behavioural Flow is a fantastic way to see what the typical journey of your user is – on which screen does he or she land and where does the person click from then on.
---
Crashes
This is a really cool feature to monitor if your app needs improvements. This report shows the main technical disruption in the various types of apps that parsed out on other exceptions, such as network failure.
---
Total Events
This tab is also similar to traditional Goole Analytics events. Make sure your app tracks the events that you've set up.
Events collect data from users that have performed a particular activity on any of the screens of your app, such as clicking on social media buttons within the app. The Events report shows the events themselves, however the tab underneath called "Screens" shows on which screens was this event triggered most.
---
Loyalty and Recency Reports
Downloading your app is the first thing to success. Making people stay and use it frequently is the challenge. This is where the loyalty and recently reports become extremely useful to analyze.
Both reports are to be found under "Conversions" tab.
Recency report gives more insights into how recently have your users returned to the app. This is a great way to assess if your users stay active without the marketing activities implemented and if tactics such as push notifications or retargeting on social media are necessary.
AdMob powered by Google Analytics provides fantastic overview of how your app is discovered, how your users interact with the the app and most of all if you've attracted a loyal audience that returns to the mobile app. How do you measure mobile app activity? Have you based your mobile marketing decisions yet on the data from the Analytics dashboard? Drop a comment below!