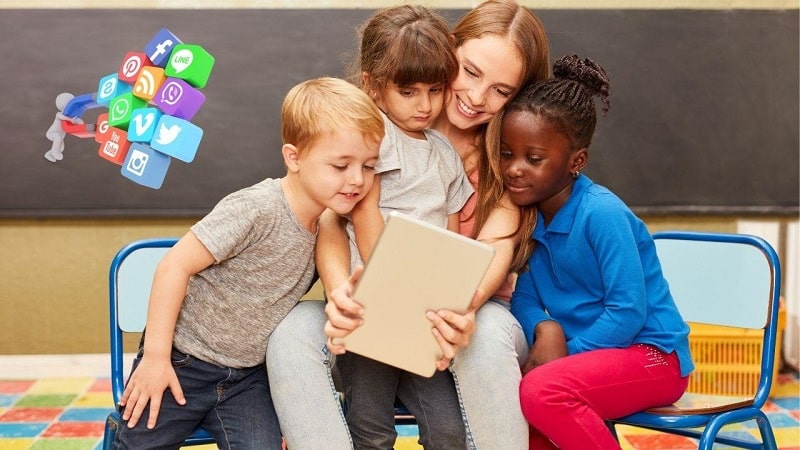 Keeping your kids safe from social media is getting tough day by day. These days many frauds are occurring online that can lure your kid into a trap where he or she would end up revealing private information, getting blackmailed, or mostly being bullied.
There were instances where malicious individuals gained access to their messages and private images, and then they blackmailed the kids afterward. Awful!
How would you make sure whether your kid is safe?  Alright, here are 5 ways that you can leverage to protect your kids on social media.
But before you grasp these ways, let's just have a look at the common threats kids usually get on social networks for kids.
---
1. Five Most Common Online Threats Kids Get On Social Media
Cyberbullying – A Major Online Threat
Cyberbullying is one of the major threats that kids experience online. People post harmful and false content about kids. Oftentimes, this creates a negative impact on the victim's mental health. Most common playgrounds for cyberbullying are social media platforms and online gaming communities.
Beware of Heinous Cyber Predators
These predators take advantage of innocence and play with the kid's emotions. They often take advantage of some sort of leverage to blackmail endlessly. The most common places where these predators set their camp are social media platforms and multiplayer online games.
Disclosing Private Information Unknowingly
Kids nowadays don't think before posting on social media. Several times it leads to disclosing personally identifiable information (PII) to cybercriminals.
Falling for Scams
Obviously, kids are not gonna share bank account details or money. But still, there are social engineers who will get little pieces of information from your kid to puzzle up the big picture. Generally, they lure your kids into giving secretive information promising them a free online game or a gadget.
Downloading Malware Accidentally
Malware is a kind of virus that needs no permission to get inside your computer or mobile. These are accidentally installed on any device with a file you download from an unknown source.
---
2. Five Social Media Safety Tips for Parents to Keep Their Kids Safe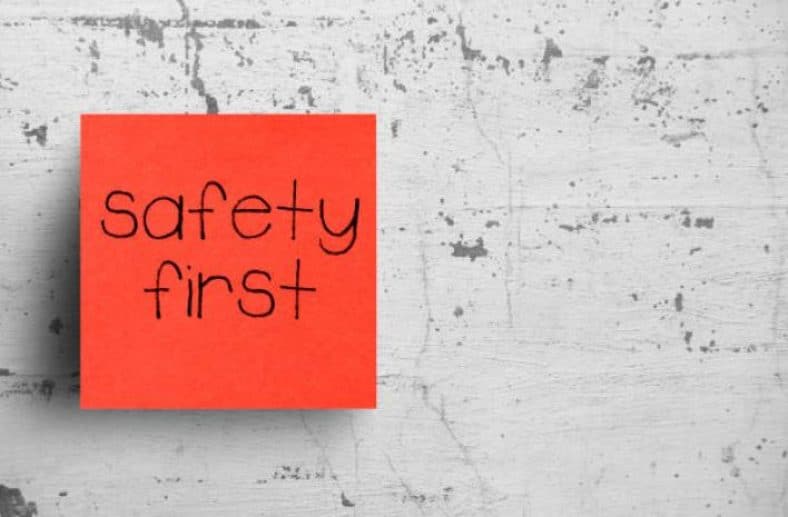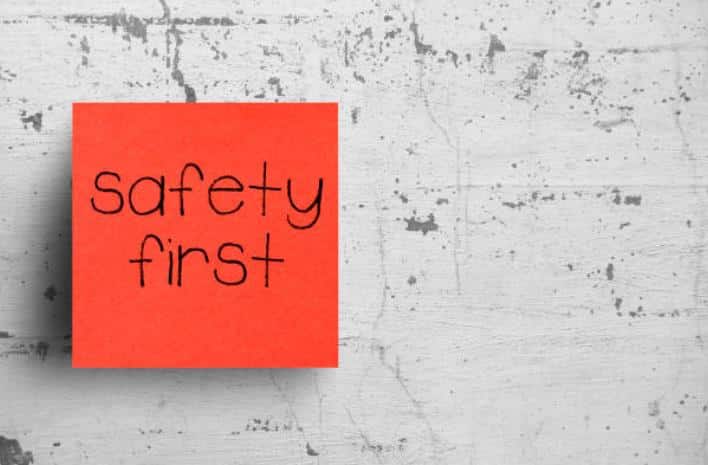 Educate Yourself About Social Media First
Gone were the days when Facebook and Myspace were the only social media platforms. With technological advancement, numerous platforms have come into existence where it's feasible to meet strangers. Some of the most used ones are:
WhatsApp
Instagram
Tumblr
Reddit
Discord
Snapchat
Keep A Track of Your Child's Privacy Settings
With increasing cyber scams and threats, social media apps have started releasing updates for security. So after setting your child's social media account, you need to make sure whether updates are taking place on time or not. Some updates may require some kind of information or a manual update to inculcate the new security measures.
Keep Your Child's Profile Private
Most social media sites have an option to make the profile private. Leverage it for your kid's account. With a private account, only people following your kid's account or people who the kid has friended can get in touch.
Choose A Strong Password for Your Child's Account
Most people ignore this advice. But really, making a strong password is an important thing to do because easy passwords are guessable. When it comes to passwords – 12345, favorite hobby, dog's name, or anything that anyone can think and crack isn't safe. So make sure to craft your password in this way:
Go for at least 8 characters
Password should be a mix of uppercase & lowercase letters
Should have at least 1 number
At least 1 symbol should be there
Most Importantly Communicate with You Child
You can't keep an eye on your child's social media presence all day long. In that case, you need to have a nice talk with your kid. Ask them about their account – who did they talk to, did any stranger message them? Or are they being bullied online? Of course, they may not like it but find a way to make it go smooth.
---
3. Use Parental Control Apps
Parental control apps are one of the best ways to protect your kids on social media. You can keep a track of all kinds of activities your kid does on any social media platform. More importantly, you can:
Put restriction for nudity on every social media platform for your kid
Block sites/apps or any other kind of adult content page
Manage multiple accounts on a single dashboard
We recommend using Bark or mSpy parental control apps. These have a great blend of features that will keep track of your kid's online presence and save them from potential threats.
---

4. Educate Your Kids About Cybersecurity
It's said that – "Prevention is better than cure," so why not educate your kids about all the threats and measures in advance. In today's cutting-edge world, cybersecurity is as important as any other academic subject for a kid.
Not sure what you can teach about? Alright, this might help you know how to talk to your child about internet safety.
The basic working of any computer and internet connection
What hackers and social engineers do? Make sure to split the difference between good and bad ones!
Types of malware (viruses, worms, trojan horse, etc.) and let them know how it enters a device
Username creation and everything they need to protect it
Creation and protection of password
How information is shared and what to share on social media
Digital footprint concept
Whom to trust online
---
5. Install Antivirus & VPNs for Ultimate Protection
When it comes to security, child protection software like antivirus and VPN is something you can leverage.
Antivirus keeps your device safe, away from viruses of course, and defends against major online threats. On the other hand, a VPN can be used to hide your true location and browsing history so that no one can take advantage of it.
Advantages of using such security software and VPNs are:
Malware protection
Parental control
Setting up time restrictions
Content filtering
Geo-fencing & location tracking
Nowadays, Quick Heal Total Security antivirus is doing great, you can install it on a computer as well as mobile. If we talk about VPN, you can go for tunnelbear as it's cheap and effective.
---
6. Block Adult Content Websites on Desktop & Mobile
As you know, there are many websites out there that contain adult content. Seeing your kid on such a website is the last thing you want. So here are a few promising ways to block such websites.
Add Restriction in Google Chrome Browser
Step 1: Open Google Chrome, click the 3 vertical dots at the screen's top right corner, and click on 'Settings.'
Step 2: Click on the 'Privacy and Security' button on the left side.
Step 3: Visit the 'Security' section.
Step 4: Choose the 'Enhanced protection' from Safe browsing options.
Use 'Block Site' Google Chrome Extension
Step 1: Search for 'Block site chrome extension' on Google and click on the first link you see.
Step 2: Hit that 'add to chrome' button.
Step 3: After installation, click on the extension and go to  'Options.'
Step 4: Switch on the 'Block sites option' and enter the URL you want to restrict access to, then click 'Add site.'
---
7. Enable Parental Controls on Google Play
Google Play's parental control can restrict adult apps, games, and other stuff. Just follow the steps below, and you're good to go!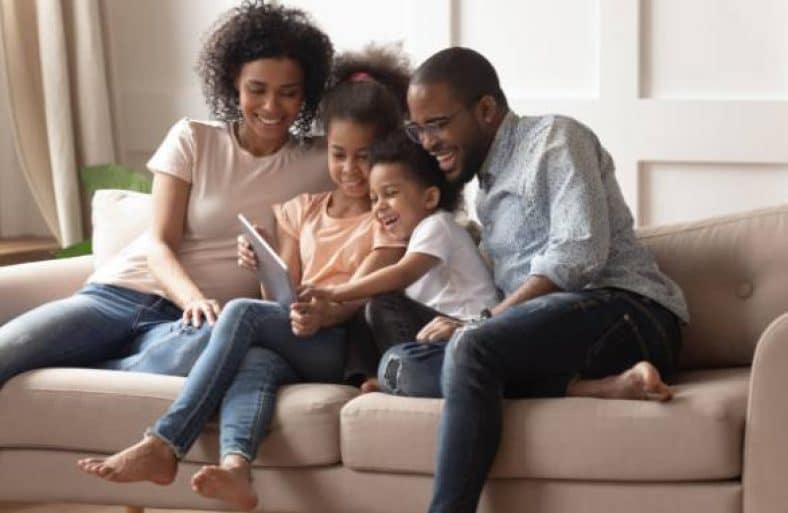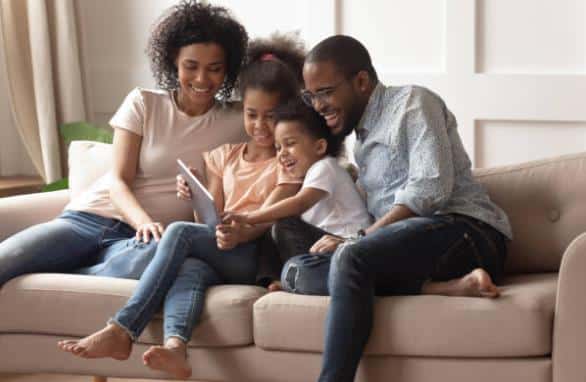 Step 1: Go to Google Play on your kid's phone and click on settings
Step 2: Scroll down and tap on 'Parental Control'
Step 3: Turn Parental Control On
Step 4: When you switch it on, it will ask you to set a pin. Go ahead, set a pin!
Step 5: Tap 'Apps & Games'
Step 6:  Select the age bracket you want the apps to be in, and hit save
Step 7: Tap 'Films'
Step 8: Select the movie certification bracket, and hit save
---
Final Say
The world is evolving; hundreds of digital innovations are introduced in the market on a daily basis. But with this digital era comes scams, threats, hacks, and whatnot.
Keeping children safe online from these threats, especially on social media, is a tough job. Their innocence can be easily played with. So every method we mentioned is necessary. Leaving even a single method may lead to exploitation. Make sure to implement everything you've read so far.