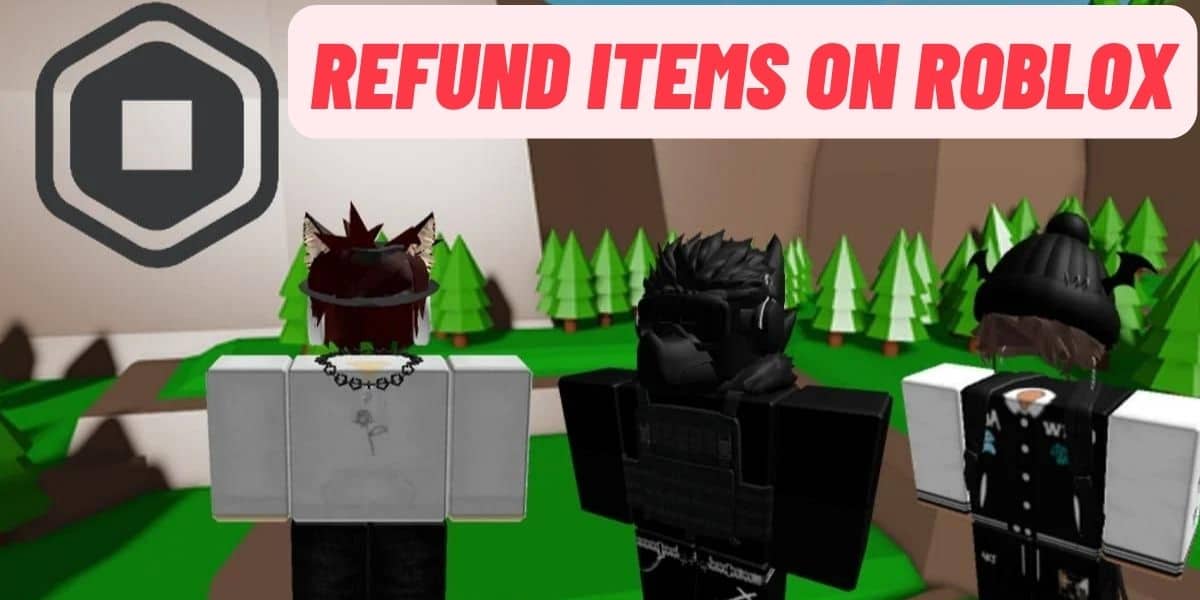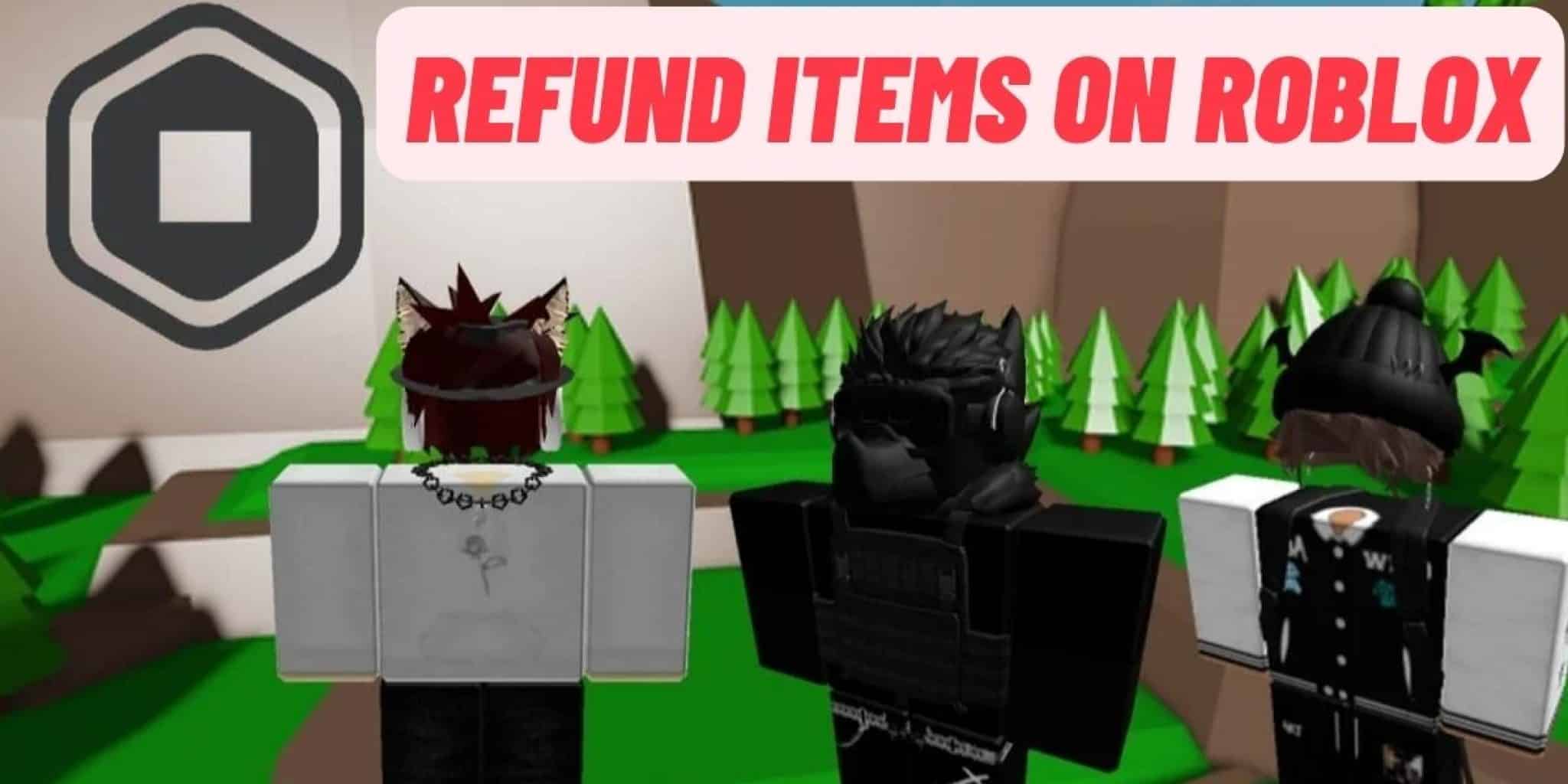 Did you buy a faulty item or one you regret buying on Roblox? Read on to learn how to refund such items and much more.
Roblox is a fun virtual world that lets users create their own games and other experiences. It's also a place where you can buy items for your avatar, like clothes, weapons, and more. But what happens if you buy something on Roblox and decide you don't want it anymore?
Unfortunately, despite Roblox is a great platform, there are some downsides to it too. One of those downsides is that there is no refund option for items purchased on Roblox. So, if you buy something on Roblox and don't like it, you're stuck with it unless you have enough money to buy another item or if the seller refunds you.
However, there is still a way around this to get your money back if you don't like an item or if something else makes the item unusable for you. This guide will teach you how to refund items on Roblox, even though there isn't an official refund option available within the platform itself!
---
How to Refund Items on Roblox?
When you buy an item from the Roblox catalog, it's yours forever. But if you change your mind about what you bought, don't worry! You can request a refund for any purchase made on Roblox.
However, Roblox Policy states that you won't get any refunds unless they find your request to be exceptional. So, if anything, this is not a guarantee that you'll get the refund, but if you want to give it a try, here's how to do it:
Note: In your request, you may want to expressively state that you bought the item by mistake.
Step 1: Navigate to the Roblox Support form.

Step 2: Fill in your contact information from your first name, email, and Roblox username in the provided fields.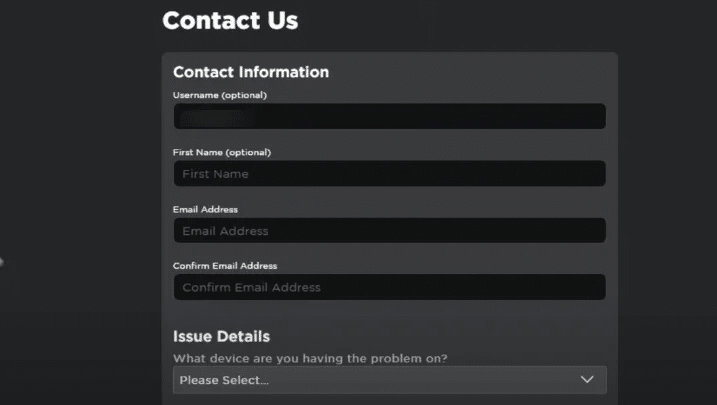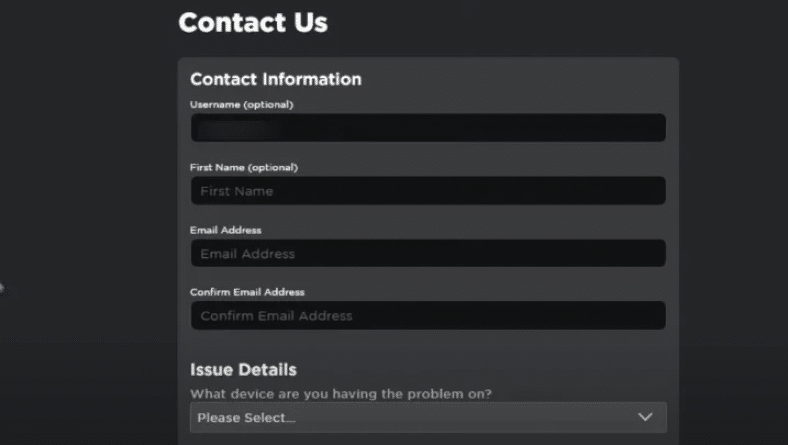 Step 3: Go to the Item on Roblox and copy its URL.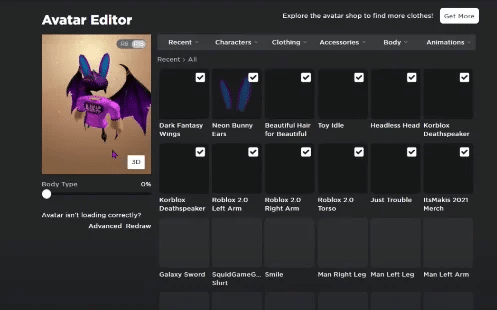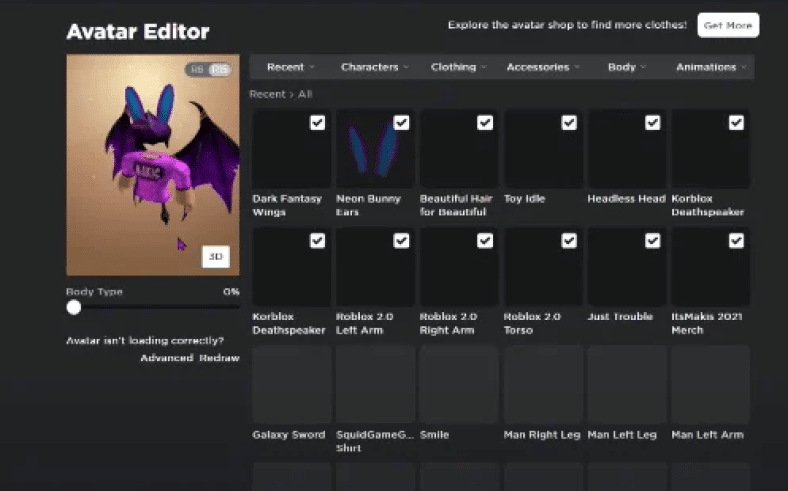 Step 4: On the [Description of issue] tab, explain that you mistakenly bought the item and would like to have a refund.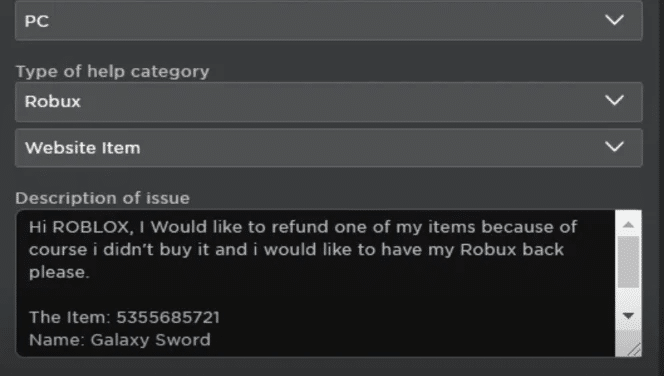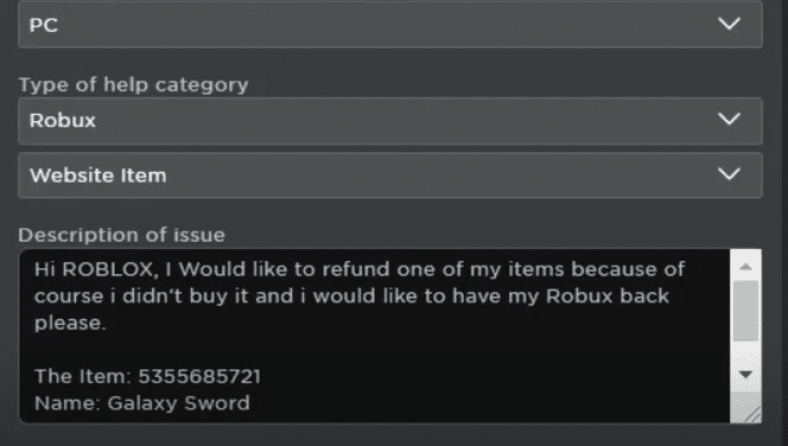 Step 5: Complete the form, then submit it. You'll then wait for the platform's response after 24 hours.
---
How to Refund Roblox Items that Got Deleted?
Roblox creators can choose whether or not they want to make their content accessible. According to Roblox FAQs, items removed or moderated from access by their creators are not eligible for refunds. However, this is not the end road, you may want to try the following:
Step 1: Navigate to the avatar page and choose the items you want to refund.
Step 2: When sure you have the item you want to refund, go to Roblox messages. There you'll find all messages received in your account from Roblox & players.
Step 3: Locate the message on your account's credibility for Robux credit on items you purchase.
Step 4: Read through the message and understand what's written in it before clicking on anything.
Step 5: Finally, click on the Agreement option.
You'll then select the [I agree] option on the new page. Note that you need to click on the [I Agree] part to get a refund. So clicking on the agreeing option will let the platform review your account's purchase for anything deleted.
---
How Do I Check My Roblox Refund Status?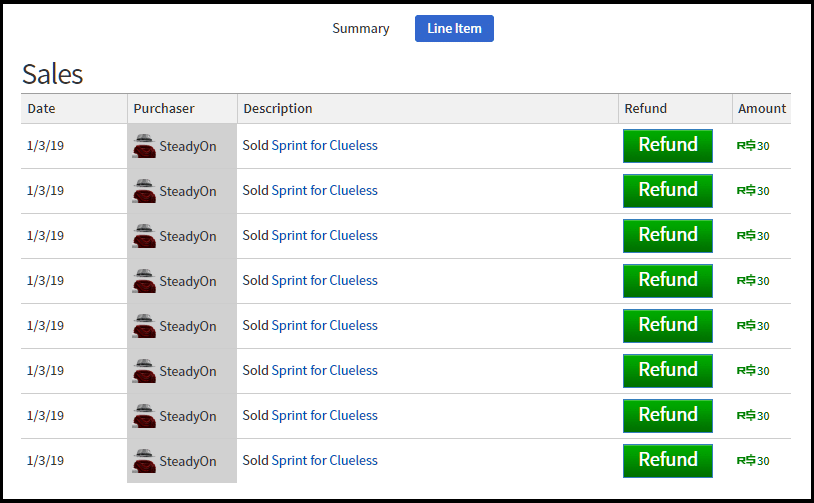 You can request a refund if you feel like something went wrong with your order or if you feel that the service provided by them was not up to your expectations at all. However, it's not a guarantee that you will get a refund.
It is possible to check the refund status by contacting Roblox support via mail. So to confirm the refund status and any other questions concerning the refund, reach out to Roblox at [email protected]. The Roblox support team will normally respond to your emails within 24 hours, but if it happens to be a question that may need further investigation, it may take them up to seven days to respond to your questions.
---
Use Roblox's Try On Feature to Avoid Losses!
The try-on feature is a great avenue for players to see exactly how their virtual outfits will look before buying them. They can also see how different clothing styles will fit their avatar before making any purchases. This helps players avoid buying clothing that doesn't fit or looks good on them.
Here is how to go about trying this feature:
Step 1: Touch the [Catalog] tab at the top of the page.
Step 2: Locate the item you'd like to try out.
Step 3: Touch the [Try On] button.
Step 4: Check the item's appearance in 2D and 3D modes.
---
Conclusion
With diligent effort, you can harness the power of being able to refund your items. However, be warned that you should not refund all your items or at any opportunity that presents itself.
This can be harmful to your account in the long run, as it could lead to a negative comment history that would make your account more susceptible to banning. Advisably, you need to make good use of the try-on feature to ensure you buy only what you are satisfied with.