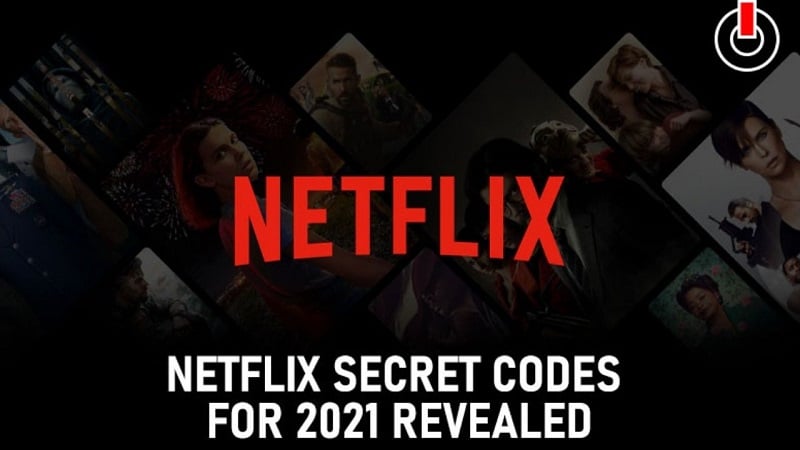 Learn how to use secret codes on Netflix to find the best video titles and get the most out of your subscription!
How to Use Secret Codes on Netflix!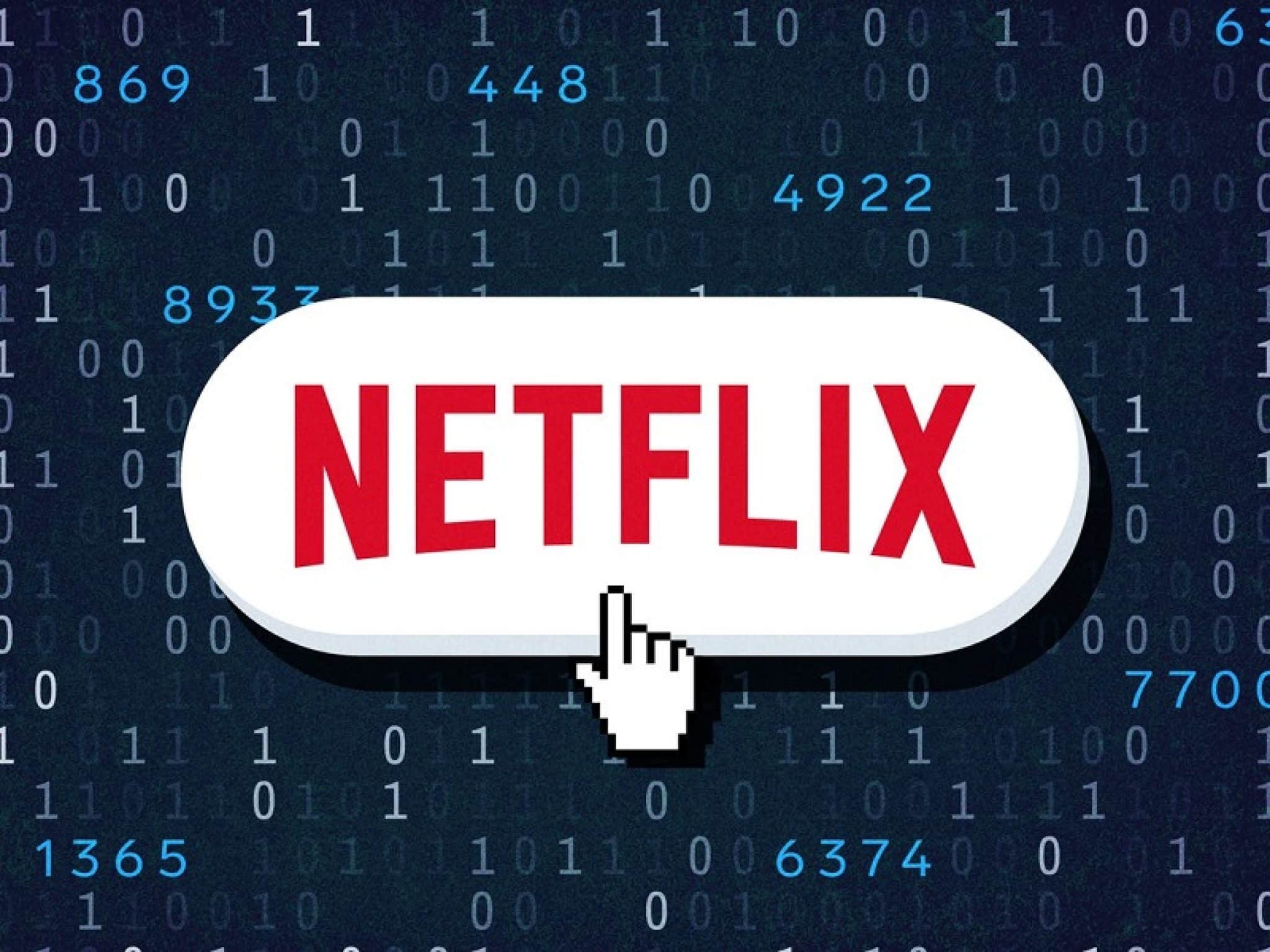 Netflix is undoubtedly an excellent video streaming service with an extensive international library. However, some people complain that it is a confusing trap for its viewers. It can get tough and frustrating for streamers to search for suitable titles, due to the many categories.
This is where Netflix secret codes come in handy, helping binge-watchers in finding something that matches their moods and interests. So, without further ado, let's dive into how you can use secret codes on Netflix to unlock various hidden categories/genres:
---
Why Do You Need Netflix Secret Codes?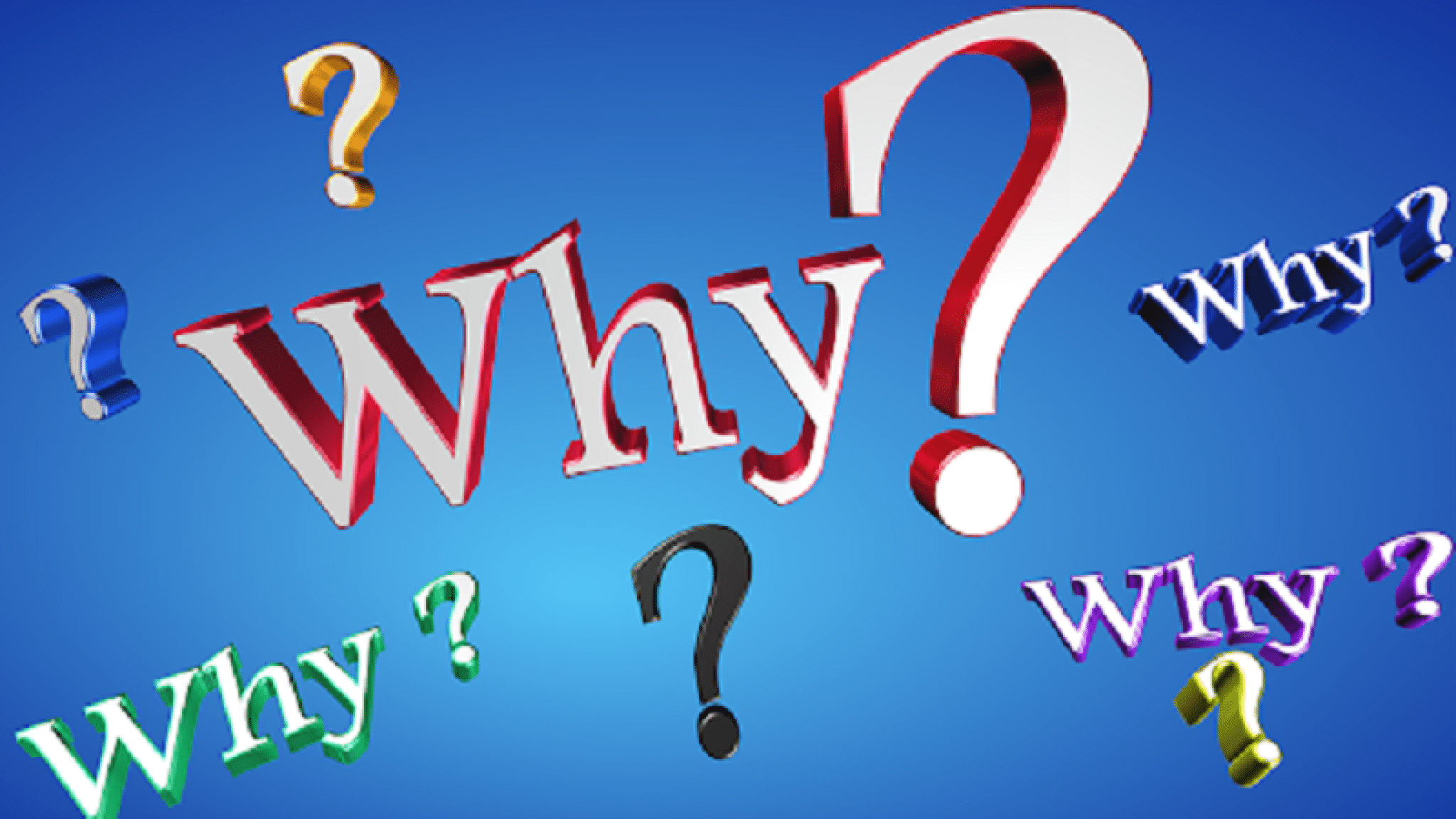 The streaming service has very special types of movies and TV shows. However. the problem is sub-genres are not always easy to reach. Netflix will only recommend certain movies and genres, if you have ever watched similar content before.
It is all based on the algorithm used by Netflix, which collects data about what its users see. If the SVoD has not suggested a certain title, it's hard to find it yourself and time consuming too. Netflix secret codes are the ultimate solution for your boredom!
---
How to Use Netflix Secret Codes
Decide what Netflix codes you want to explore beforehand.
For instance, you noted the code 1365 for "Action & Adventure".
Type this code at the end of the given URL and press enter.
The URL will look like this https://www.netflix.com/browse/genre/1365
It will redirect you to action & adventure movies you've never seen before!
If you are in a mood to binge-watch the most popular TV shows on Netflix, consider the following list of hidden categories to unveil tons of Netflix content for quick viewing:
Action & Adventure (1365)
Adventures (7442)
Anime (7424)
Classic (31574)
Children & Family (783)
Comedies (6548)
Dramas (5763)
Documentaries (6839)
Horror (8711)
Miniseries (4814)
Romantic (8883)
Sports (4370)
Sci-fi & Fantasy (1492)
TV Shows (83)
Thrillers (8933)
---
100+ Secret Codes to Unveil Netflix Hidden Genres/Categories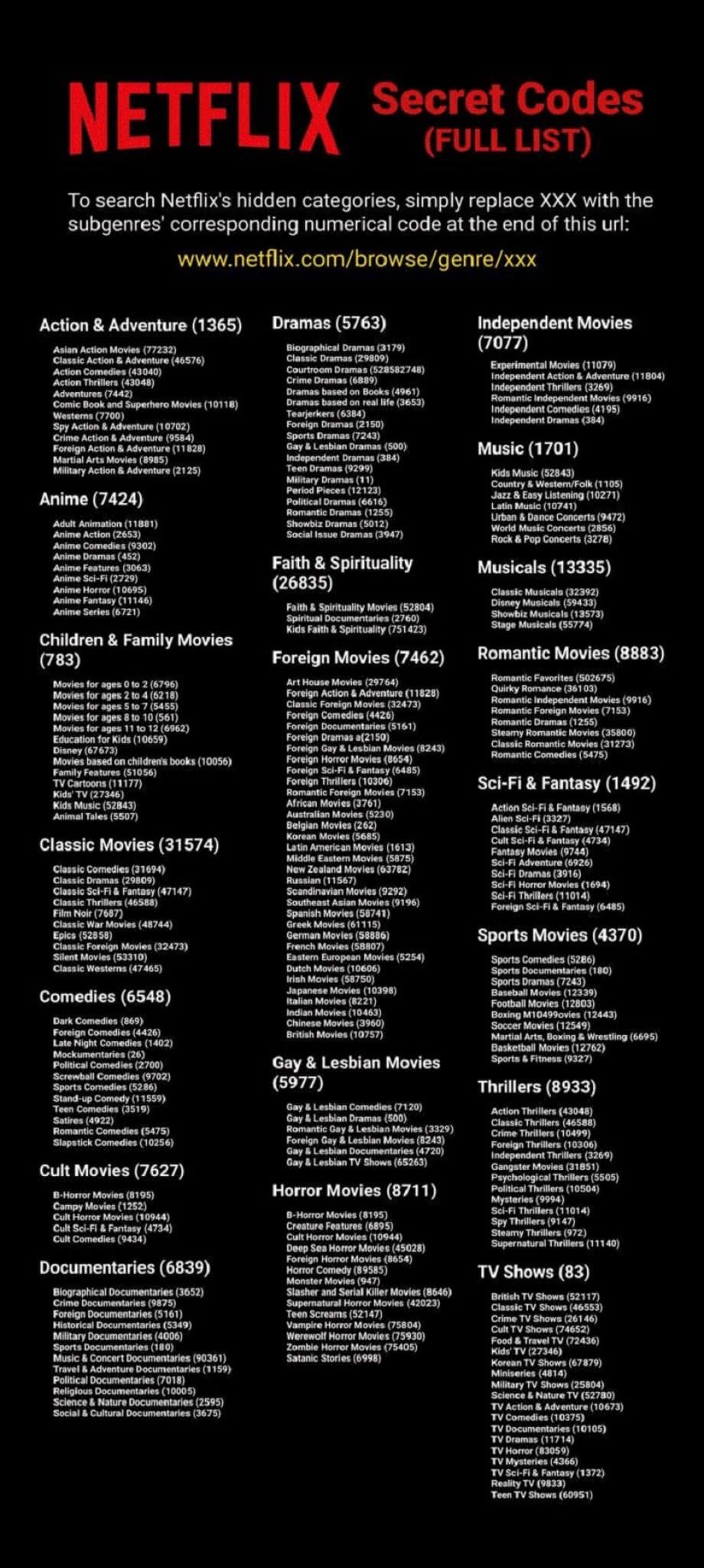 Netflix secret codes are the best sources to narrow down the streaming hunt and perfectly match the viewing experience with one's own streaming requirements.
Here are the top 50 categories codes of various genres to explore and narrow down the Netflix content according to your desires in 2021.
---
Wrapping Up
Netflix secret codes unveils thousands of hidden categories for watching the best TV shows and movies. If you want to save time and want to find the best suitable title for your binge-watching, consider reviewing all of the above secret codes to get most out of the Netflix platform.