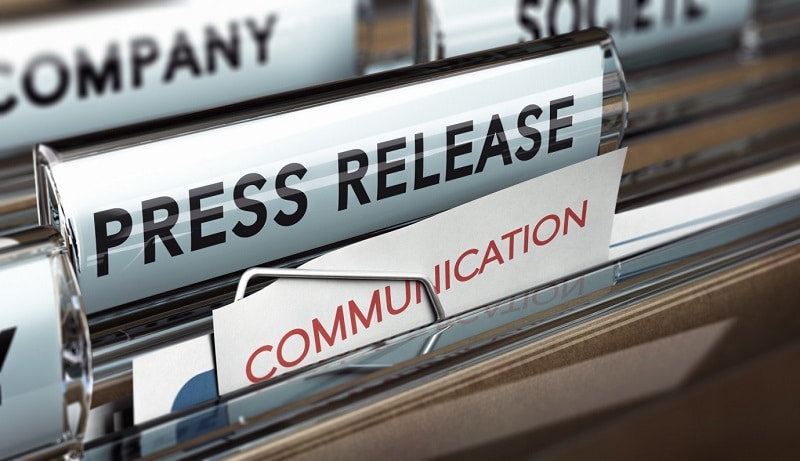 Are you thinking of adding press releases to your regular marketing campaign?
Press releases comprise an excellent way to keep your followers abreast of developments in your company. They can also be used to alert local news sources of important developments, which they may wish to report on.
But you might be wondering how to write a press release. After all, many organizations have professional teams working their releases for them. How do you go about making yours look professional while being informative and maintaining the tone of your company?
Fortunately, we have all the answers below. Keep reading to see our quick and thorough guide to press release creation!
---
What Is a Press Release?
Before we get into how to write a press release, let's answer a common question: what is a press release?
Think of press releases as news stories coming from your company, targeted toward journalists and any other important people following your company. Press releases serve a variety of purposes, ranging from announcing an important new hire to crucial company updates. Many businesses also use their press releases to extinguish fires if something controversial happens.
But how does a press release benefit marketing?
Press releases alert your recipients of crucial company developments. For journalists, this gives them the chance to report on your story, sharing your story on a wider basis and bringing attention to your company. For the people already invested in your company, it keeps you at the top of their minds and may even prompt them to make purchases or interact with your organization.
---
How to Write a Press Release
Now, let's go into the steps to crafting and creating a successful press release.
Press releases have been key features of business public relations for many years. But how do you make one that drives your readers to take the action you want them to take? How do you engage them enough to keep them reading?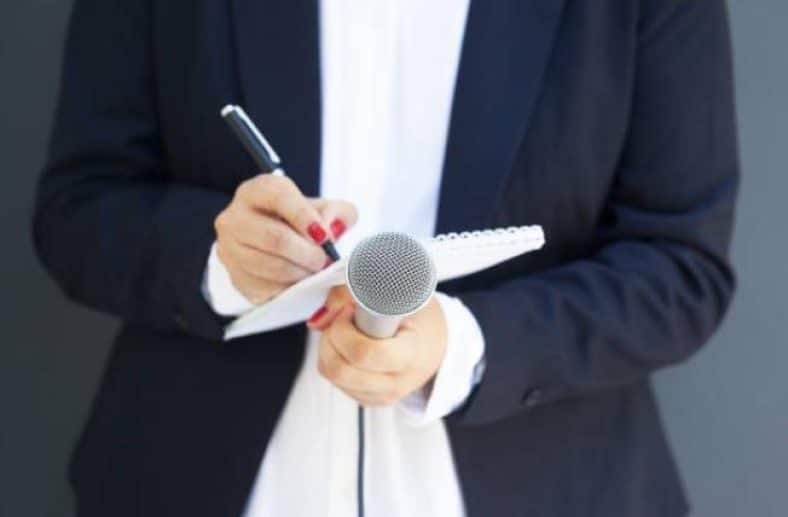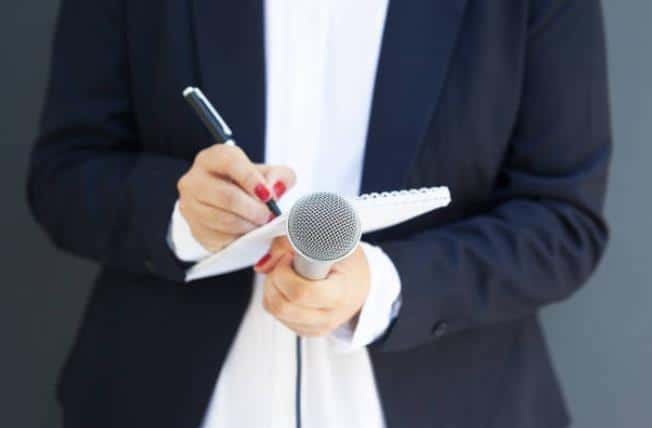 Below, we'll outline the path to formulating a press release that will keep people talking about your news and prompt them to follow up on your call to action.
Decide Your Purpose for Sending the Press Release
Unlike e-mail campaigns, press releases shouldn't be sent on a regular, scheduled out basis. Rather, reserve your press releases for when you truly have something of key importance to say or for which to ask.
Examples of this might include the introduction of a new line of products, the purchase or sale of a business, or newsworthy cases from your non-profit. Of course, other subject matters may constitute a good press release as well. The key question to ask yourself is, "What do I want this press release to accomplish?"
If your answer is to share a story with the broader public, alert people of an upcoming event, ask the reader to take an action, or get an interview for someone in your organization, a press release will serve you well.
Your audience for your press release generally comprises a different group of people than your audience for the rest of your marketing efforts. In fact, the reader of your release may not be a part of your company's target demographic tall, but rather a member of the press.
Just as you tune the tone and style of your other marketing efforts to reach your clients, you may need to pivot the way you communicate to talk to reporters and journalists. If this sounds difficult and confusing, don't worry. News companies often use similar structures to get their stories across.
But what is this news-style? Let's get into the key components.
When crafting news stories, reporters open with the most pertinent information. This is known as the lead and addresses the 5 Ws and 1 H: Who, What, Why, Where, When, and How. An effective lead for a company that just hired a key new employee could read:
Structural Architects hired Stacie Angleman today as our new Vice President of Communications. Angleman brings with her an extensive history of professional reporting experience and demonstrates our plans to further our relationship with the Washington, D.C. community.
The lead should include anything that you want your audience to know and remember, and it should serve as a brief summary of the rest of the article.
The body of the press release repeats the information in the lead but includes more detail.
It should state any information you deem relevant, with the most important information going at the top. The less important the information is, the further down the press release it should appear.
For the Structural Architects example above, the person writing the press release might begin the body with a new paragraph describing any concrete plans to further engage the D.C. community. Then, the writer might include information about Ms. Angleman's credentials and what she brings to the company.
Conclude your press release with a call to action. Your call to action can be anything you want it to be. Some common ones include stating someone in your company is available for interviews, asking people to sign a petition, or inviting them to read more about your new development on your website.
For the press release above, Structural Architects could state Ms. Angleman is available to take interviews or invite people to view her full biography on their website.
Either at the beginning or the end of the press release, you should include contact information for your company. Appoint someone to handle e-mails and calls regarding this new information. If your story gets picked up by the news, reporters will likely contact you for either permission to use quotes or photos or even get statements from someone at your organization.
Want some help writing your press release? Check out this press release template
---
Do You Want to Learn More Marketing Techniques?
Now that you know how to write a press release, you're ready to start sending out news to the media and other key followers.
Writing a press release may seem like a daunting undertaking. Yet, if you focus on the purpose of your release and write it according to the news' structure, you increase your chances of writing something successful.
Want more marketing advice? Check out our other articles today!