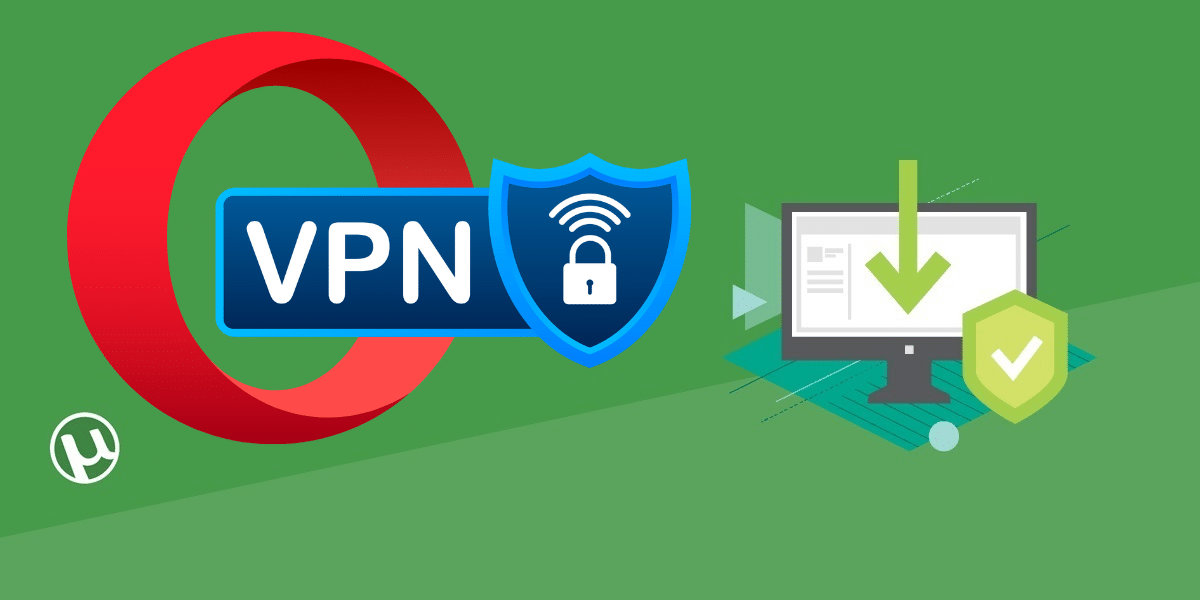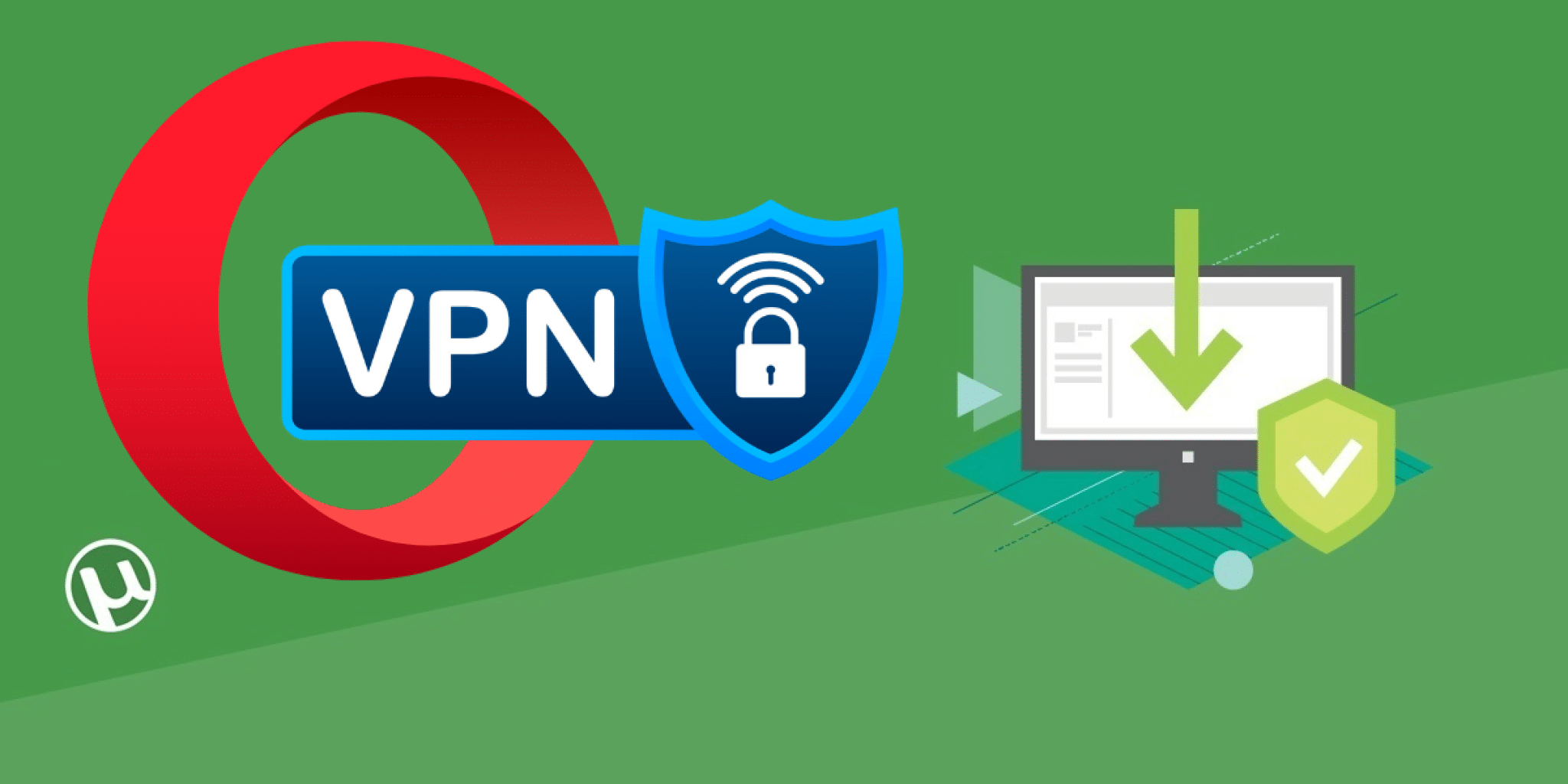 Is Opera VPN safe for torrenting? Opera VPN works well but is only effective in some situations compared to the premium VPN. If you are curious to learn more, keep reading to the end.
Although many tools provide online security, few effectively deliver high-quality services. Most p[eople prefer premium VPNs to the public and free VPNs.
Opera VPN can help mask your real IP address to keep your online activities secure and safe like any other VPN. This type of VPN is built directly on the browser. Furthermore, the VPN does not limit your bandwidth.
Therefore, in our article today, we will be going through a detailed review to find out if opera VPN is safe for torrenting or carrying out other online activities. Let us find out in the article before deciding to use it.
---
Is Opera VPN Safe for Torrenting?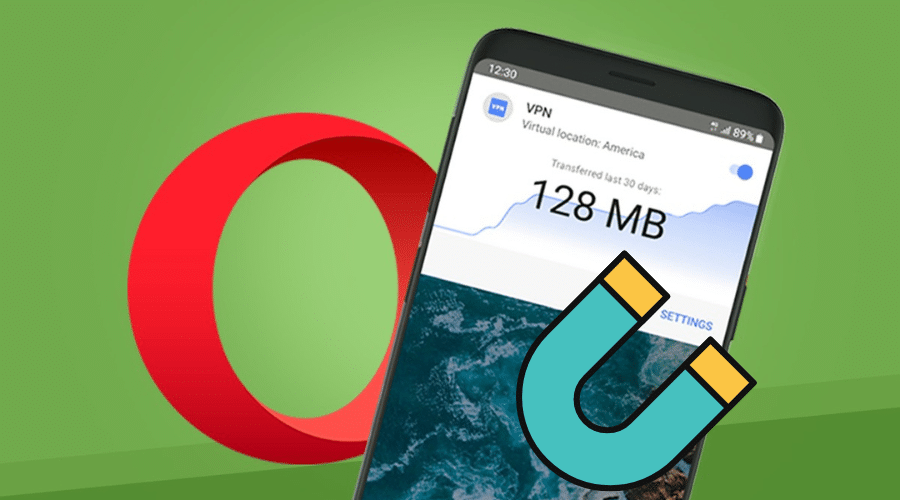 We would not recommend using Opera VPN when torrenting since it is not a safe VPN. We are of a similar option because Opera VPN only encrypts traffic that only passes through the browser. This leaves torrenting, and some online activities revealed to the ISP hence not safe for torrenting.
However, what you must understand is that Opera VPN makes sure that your online privacy is well-taken is off by masking your loa IP address while browsing. But, the services are different compared to the premium VPNs such as ExpressVPN, etc.
Opera VPN is a browser extension that caters to the traffic sent through the browser. Opera VPN is a free tool that allows you to use unlimited bandwidth. The answer to whether Opera VPN is safe for torrenting is no. It tends to mask your local IP address while torrenting temporarily.
But, when your target is to download movies or series, the process utilizes unique file-sharing software installed on the desktop. Thus, your traffic is split where the one sent through the torrent site remains unprotected. Thus when you fail to cancel the download, it interferes with your identity. This way, the torrent site will locate you and report the incident to the copyright owner.
---
Is Opera VPN Allow Torrenting?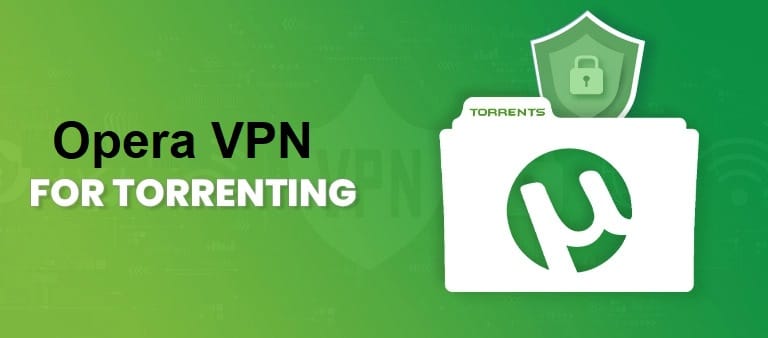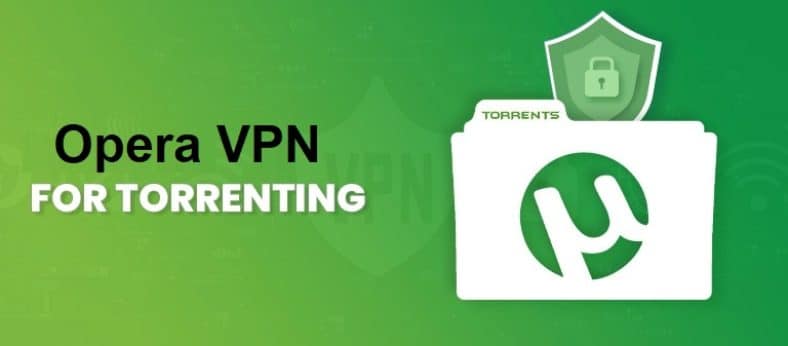 The correct answer to this question is definitely yes, theoretically. Opera VPN declines or doesn't support torrenting. Maybe some days soon. As a user, you are not allowed to download files through a browser.
Therefore, it masks your local IP address when accessing the torrent website. Since it does not go beyond, you need extra security or paid VPN  so that you can proceed with downloading torrent files easily without being detected.
Opera VPN mainly tends to split the browser traffic you send to a website through a connection to another application. Thus, immediately after you launch a torrent site to start downloading, your local IP address becomes visible to the ISP for the next action to be taken against you again.
---
Why Does Opera VPN Not Safe for Torrenting?
Opera mini does not work well on torrenting. The main reason is that it only offers protection when downloading a file, and this is where things go down. Thus when you proceed beyond, your IP address becomes traceable by the ISP. When they detect you are downloading content illegally, you know the consequences. The owner will get a notification through scanners and advanced tracking tools.
However, you can enable the opera VPN and safely visit a torrenting website, then instead of downloading a movie, get the source magnet link without hassle, which is someone something that is not illegal. But it will be safer to use the premium VPNs, as we will see in the next section. Besides that, there are plenty of other reasons why opera VPN is not safe for torrenting. Here are some of the most common reasons:-
1

There is a slow network connection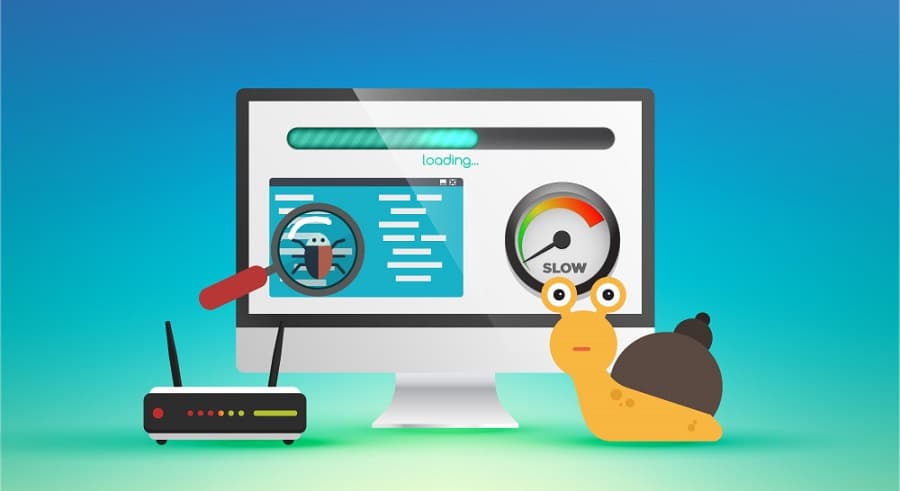 With Opera VPN, there is no good location coverage. Since their servers are only limited to a few locations, and when using it, you can only select an effective server close to your location. At the same time, there are more effective servers in Canada, Netherland, America, and Germany. The other users are from different locations depending on these servers. Thus, you can easily experience a slow connection based on where you are.
While Opera VPN makes it clear that Opera VPN is a free tool and gives you unlimited bandwidth, they also clearly state that the speed will be based on the current location and the server. This means that plenty of simultaneous users were trying to utilize a single VPN. The only result at the id slow connection speed. Most people depend on this free service worldwide, which results in this painful truth.
2

Unavailable designated server locations
Another reason why we would not recommend using Opera VPN for torrenting is that they do not even guarantee their customers designated server locations. Thus, it is easy for the torrent site to alert the ISP  through the use of advanced tracking and scanners so that it can identify your IP address for legal action to be taken again. Possibly is illegal to download the copyrighted files from the torrent website.
The reason why we conclude so is that the Opera VPN does not have a designated location server. This leaves us with one more conclusion: any person connected to a single server, regardless of location or origin, is connected to one IP address.
This is potentially dangerous in ensuring that the internet traffic is masked and nothing can even trace you for the possible action.
3

Free service leaks your personal information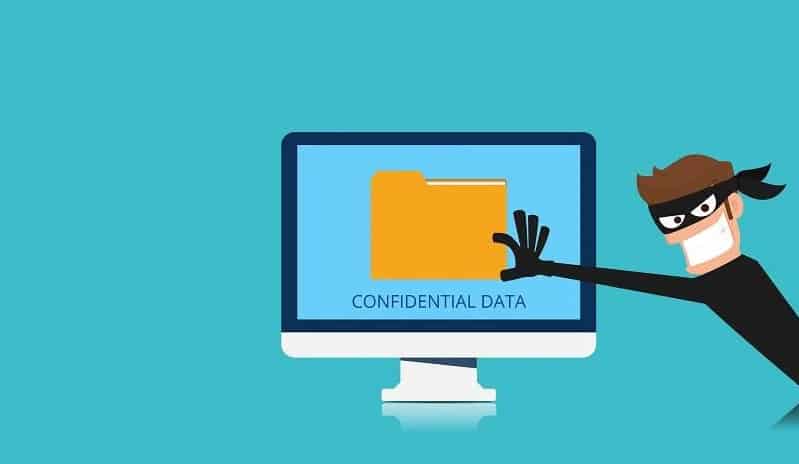 as you all know, a good VPN needs efficient servers to work well. Still, the servers must be well maintained just to ensure that they are up to date and running without any hitches. As such, it needs staffing where someone must receive payment to do the work and the rest of the activities.
Therefore, according to our understanding, opera VPN gains profit by selling your data to the third-party site for marketing usage to obtain the money from operating the servers on these few locations.
And even from their website, Opera VPNs make it clear that they might have access to your data and collection but are only meant for promotional advertisements and campaigns. But this statement is only found in the privacy section, which most people do not even access. And most people or users do not even understand the type of data being transferred here and shared with the third part company.
4

Logging policy is not clear
the privacy policy of opera VPN is very complicated and not clear at all. at one point, they mention that when you use our build VPN service, we do not log any information related to your browsing activity and originating network address.'
Even though they do not allow tracking of your local IP addresses, they assign you a new IP address immediately after you are connected using this VPN. This simply implies that the new IP addresses can easily be traced as well as logged.
Also, you must know that an operated VPN is managed and operated by a company called Surf Easy which is not located in Canada. But Canada is part of the five-eye alliance, indicating that your online activity, when connected, is shared among the members involved. Thus, government figures can access it anytime they request the data.
---
Is Opera VPN Good?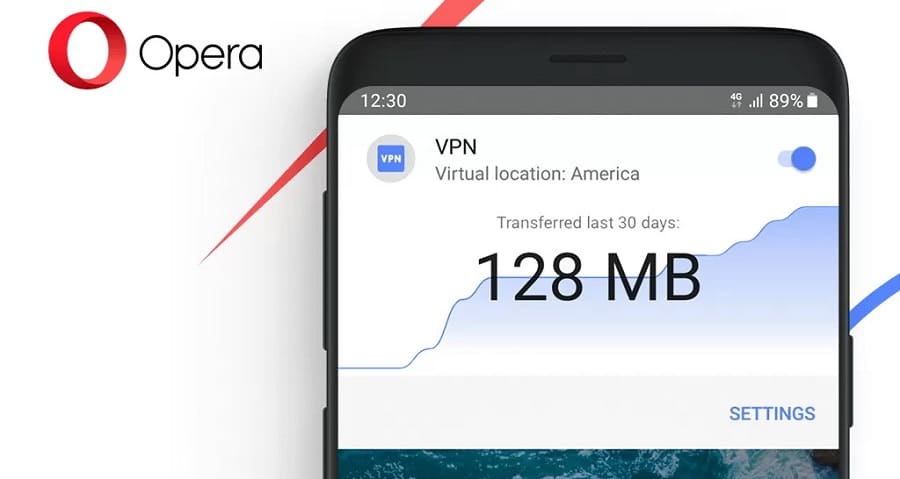 We would encourage you to use Opera VPN for other purposes but not for torrenting or any sensitive task. But, you can utilize the VPN when carrying out basic online browsing though it does not offer the needed protection. As shown above, there are plenty of reasons Opera VPN is not good. When you even visit the Reddit community, this VPN has got negative discussions from the community, which is a red flag.
Opera browser, there only gives privacy protection for browsing online activities. Going beyond, you might need other alternatives on the market.
---
Better VPN Alternatives to Opera VPN
Other than Opera VPNs, there are other better alternatives on the market which offer the best services regardless of the torrenting site you are suing. Some of the premium and safer alternatives on the market are discussed below. They guarantee fast speeds, anonymity, and military-grade encryption with many more advanced features.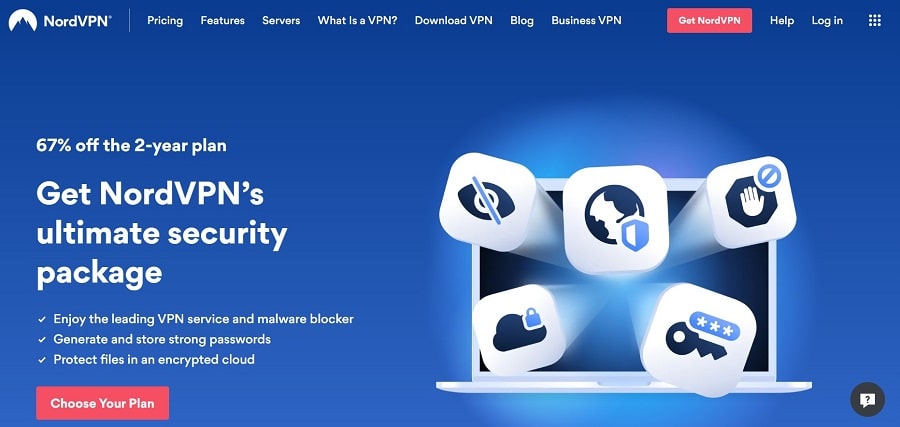 NordVP[N is one of the best alternatives and is used for torrenting since it has good location coverage with over 5500 servers located in  59 countries around the world. It is also good for torrenting and effective in unblocking Netflix. It has a good Trustpilot rating and guarantees you 30 days money back if they fail to deliver as per your expectation.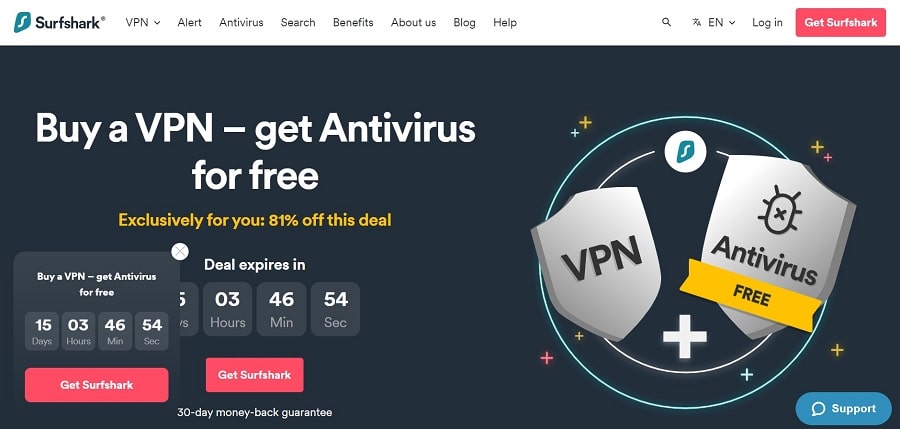 Surfshark is another beat when it comes to torrenting and streaming Netflix. It also has good location coverage with well-established 3300 and above servers in 94 countries worldwide. Other than the 30-day money-back policy, they also allow simultaneous connections for up to 5 tasks at a go.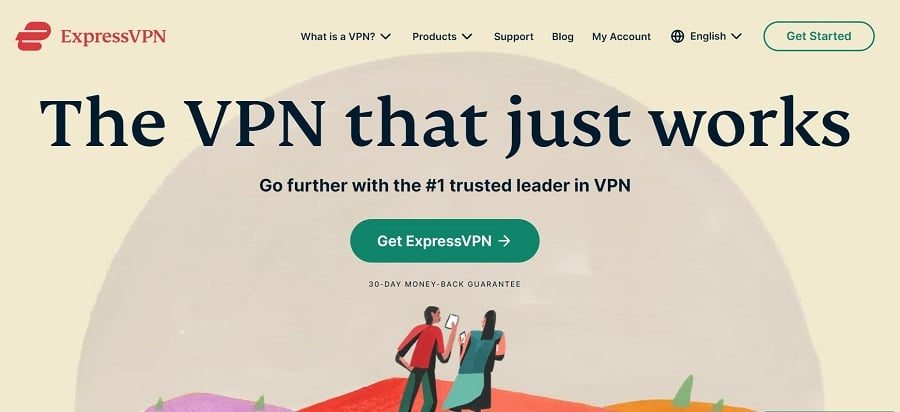 This one comes with advanced online protection features, including the browser and native app extensions, which are reputable for anonymizing all your online tasks using 256-bit encryption. They also allow simultaneous connections up to 7 and have recorded excellent ratings on Trustpilot with a guarantee of a 45-day money-back policy.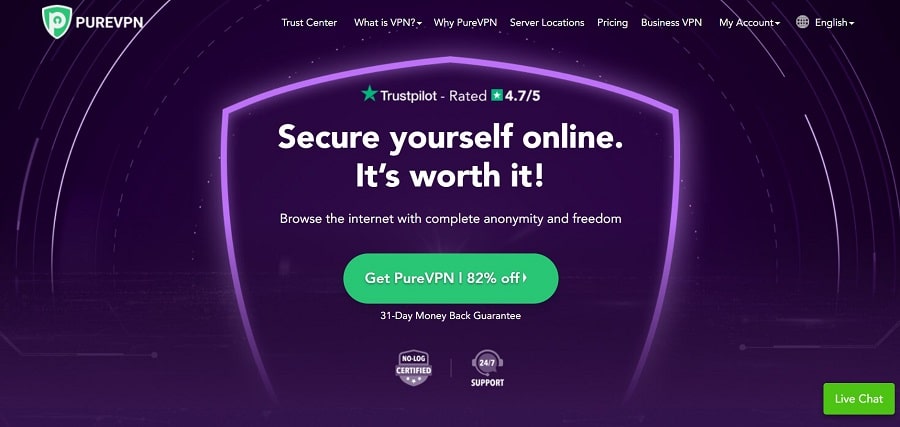 This is another reputable VPN and is well known for 8its good location coverage compared to the Opera VPN. With PureVPN, you can access over 65000 servers distributed across 140 countries worldwide, simultaneous connections up to 10 tasks, and smooth torrenting without hassle. Get it and enjoy a 31-day money-back guarantee policy.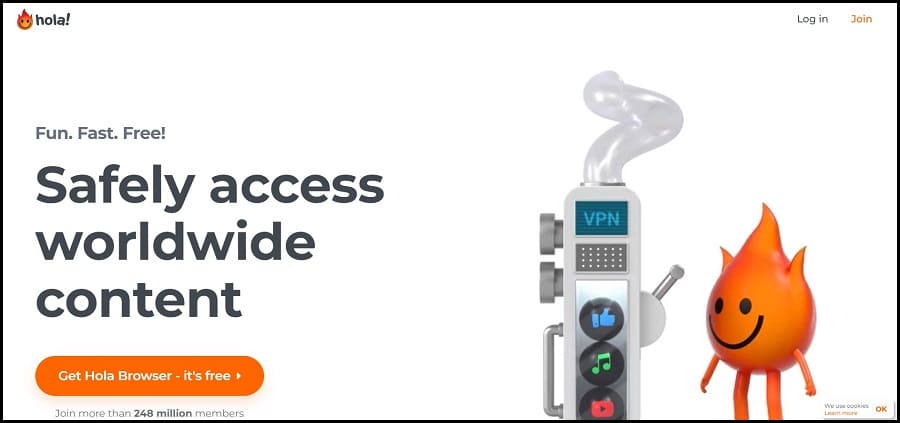 Hola claims to be fun, with a fast internet connection and free services which enable you to access information from around the world safely. It is the highest VPN on the market with a good rating. It supports multiple platforms and a large user base, indicating that the VPN is safe and efficient for torrenting.
---
Conclusion
Opera VPN is a good service provider but not a safe VPN for torrenting or carrying your peer-to-peer activities. First, it gives access to your masked IP addresses enabling ISP to trace your local IP addresses when downloading torrents, thus making a vulnerable company.
For the above, we would recommend going for the better alternatives online as above, many others discussed in the article outlined above. These alternatives guarantee privacy, improved speed, good location, and online anonymity on various platforms. Get one and boost your online privacy.