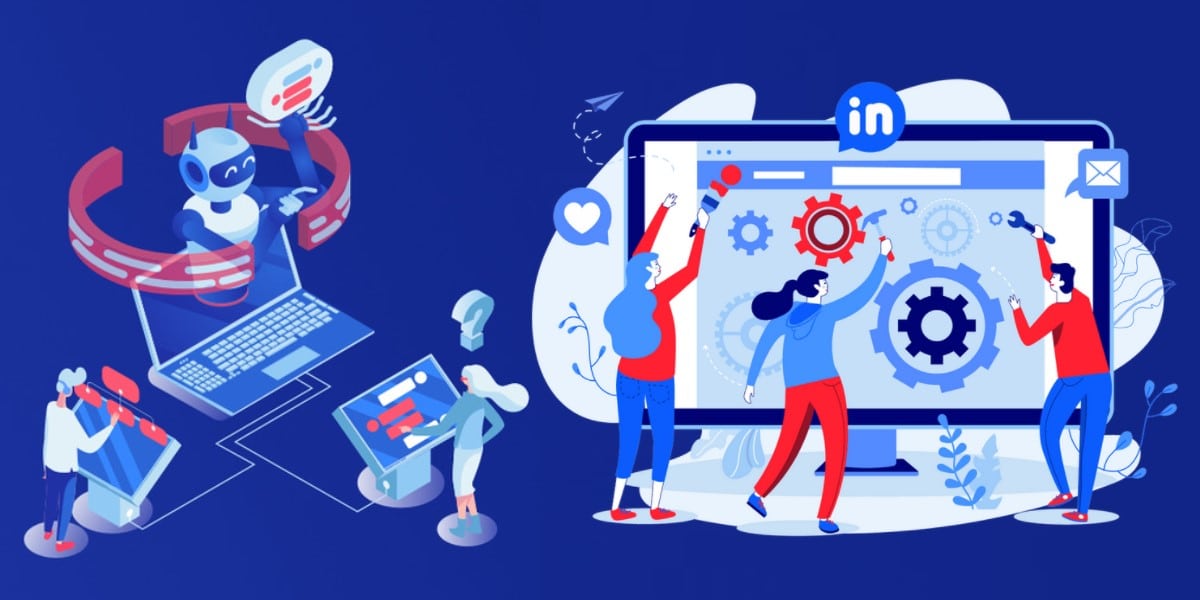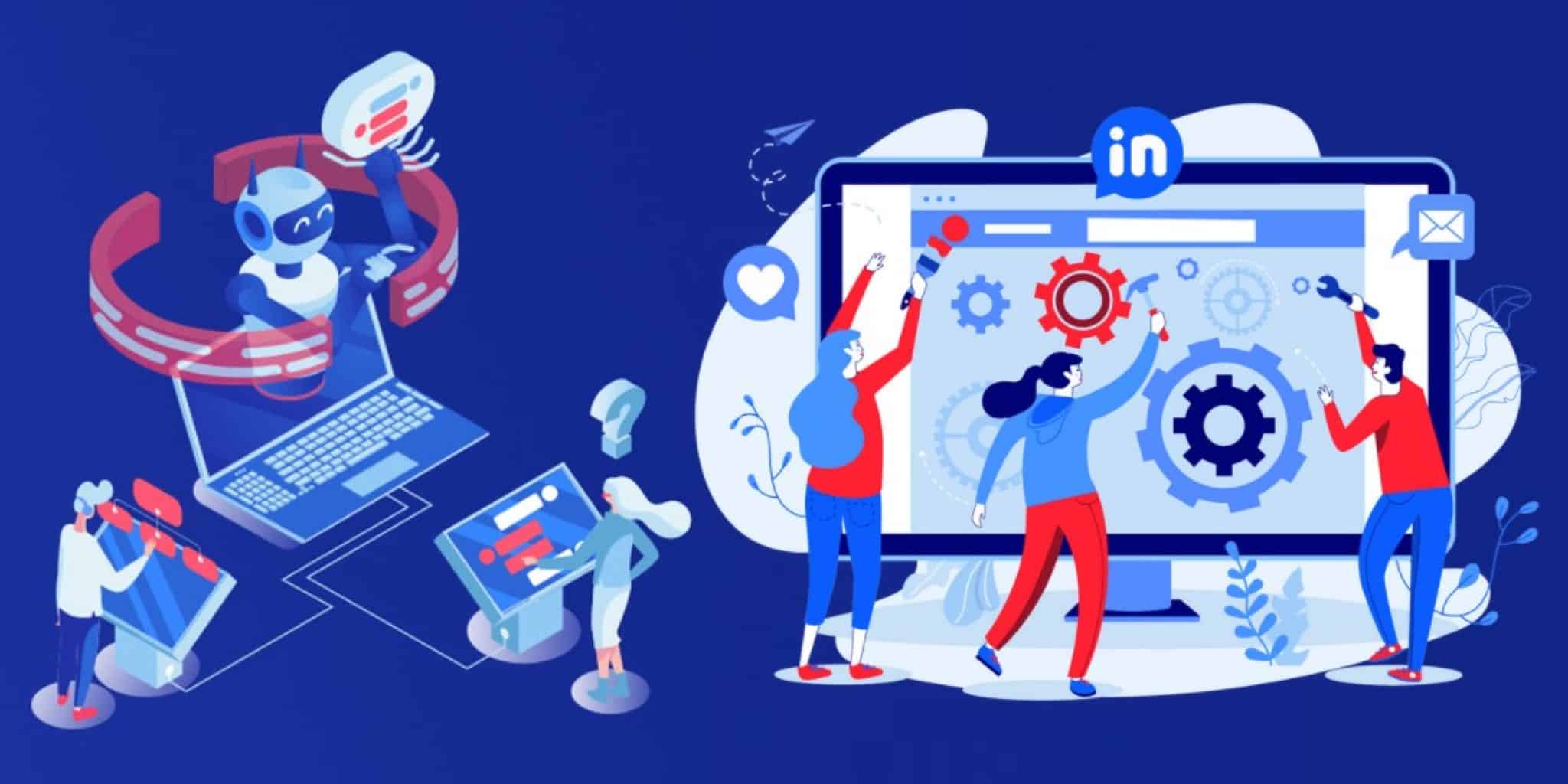 Want to get more connections on LinkedIn? Best LinkedIn automation tools for you to start generating leads on LinkedIn Now!
LinkedIn is among the best lead generation platforms around, but it's not easy for businesses to generate these leads. They must invest several hours a day trying to connect with people and businesses. LinkedIn is known to be the most trusted platform for B2B marketers however very few have invested in it.
LinkedIn automation tools might just be what B2B teams need to reach out to simplify the process of lead generation. These automation tools can send mass connection requests and follow-up messages among other things. It saves them time to concentrate on content creation. In this review, you will learn some of the best LinkedIn automation tools.
Best Linkedin Automation Tools
---
Expandi is a cloud-based LinkedIn automation tool that has advanced features that make it easy to use. With this tool, you can get LinkedIn details for targeted Facebook and Twitter accounts. Expandi naturally delays reacting to LinkedIn activities the same way a human would. This helps to stay undetected by LinkedIn as it can lead to being banned. It has a single pricing plan of $99 per month with a 7 day free trial period.
Feature:
You can manage several accounts the same Expandi dashboard
It gradually warms up to increase your daily limits
It provides a devoted country IP address to its user
---
This automation tool provides LinkedIn integration services that include response management, analytics, publishing, and productivity tools. It is an excellent tool for marketers and social media managers. This is because it allows them to spend less time doing manual work thereby focusing on personalizing experiences. The platform also has deep listening solutions that help your organization to have customized connections.
Feature:
The platform promotes authentic and personalized communications
It comes with deep listening capabilities for a better connection with the audience
The tool can resolve issues with the audience and manage responses
---
Launched in 2017, GOSO has grown popular among social media managers and marketers. GOSO provides services such as automatic likes, comments, video post views, and more. Users are protected from being discovered through the use of proxies and it is also a secure site. You however cannot manage more than 3 accounts with this platform but its user interface is impressive.
Features:
It has an advanced LinkedIn manual growth program
You get automatic likes that will spur the growth of real followers
It provides real post views on LinkedIn
---
This social media management tool is excellent for automating LinkedIn and other social media accounts. The tool automates content creation, scheduling, and posting. It also manages your brand's reputation online as well as provides analytics on your post's performance. All these features help brands to stay on top of the competition. With this information, SocialPilot helps to create posts that are more engaging targeted to specific channels.
Features:
It has an excellent reporting system that alerts you of any issues with a post
You can manage several media accounts within the same dashboard
It automatically sends and replies messages to the audience
---
SocialBee is a good LinkedIn automation tool that can auto-schedule and post all your content. It also works with various other social media platforms and lets you use RSS feeds as well as save hashtags. The tool also has a feature that lets you re-publish content and attracts likes, connects, and follows on social media. Teams and other small businesses find this tool great with minimum efforts after setting their parameters.
Features:
It comes with several whistles and bells and an easy to use dashboard
The platform allows you to work with different social media platforms from the same dashboard
It categorizes content based on different parameters making it easier to manage
---
Lempod is considered a good tool for spurring engagement on LinkedIn. With this tool, you can expect to reach an audience that is 10 times larger through the content you post. The tool also has an easy interface and is affordably priced. It provides engagement pods where content creators can automatically support one another. Lempod is also able to take advantage of the network of colleagues in the pod to increase your reach.
Features:
Users can set up pods that can old to 50 members and can also join several others
Lempod has excellent analytics and customer support
It also has a brand tracking feature that measures how well your brand is doing
---
This is another cloud-based automation tool for LinkedIn that means you won't have to download it to your PC. It automates LinkedIn processes by getting into contact with tons of people on your behalf. It allows you to put your effort into other activities as it does most of the heavy lifting for you. Users only need to search through their LinkedIn profile then copy and paste that URL to We-Connect.
Features:
The automation tool comes up with automated outreach on LinkedIn by connecting to mass groups of people
You can create polls for people to vote on different issues through the platform
It automatically creates follow up emails after connecting with LinkedIn users
---
Dux-Soup is a very effective lead generation software for LinkedIn marketers. You can autopilot the tasks through the Chrome extension for sending invites, messaging, profile viewing, and more. It is an easy-to-use automation tool with tutorials that show you how to use it if you're a new user. Other features include support for both standard and LinkedIn business accounts, sales navigator, auto endorsement of connections, and more.
Features:
It easily lists all the profiles that have replied for a personalized followup
It automatically filters and engages with connections that fit your needs
It automatically gathers data on tons of profiles which you can download for your use
---
Linked Helper automates tasks on your linked account and makes it feel human therefore undetectable. This automation tool will help you connect with more than 200 people a day, it will get you recommendations and endorsements. The platform is fairly priced at $15 per month and it only works with a chrome extension. You also can't log in with emails other than Gmail.
Features:
The is safe for use because it doesn't embed its code into your LinkedIn page
It is available in more than 180 countries worldwide
You can scrape and export data on people and organizations on LinkedIn.
---
ZOPTO is another cloud-based software that allows sales teams and start-ups to automate their lead generation on LinkedIn. The tool will let you capture new markets within a short time boosting your brand's presence. It allows sales teams to make their engagements with the help of target filtering features. ZOPTO unlike other automation tools is very straightforward with what they offer including their prices.
Features:
Users get tons of hot leads every month that are automatically generated.
 It is also a good tool for start-ups to attract investors or help recruiters find qualified candidates.
The sales navigation tools help businesses filter their ideal clientele using the set parameters.
---
This is a fully automated tool that lets you grow your presence on LinkedIn. It comes with great training support and can build effective funnel campaigns. This lead generation software lets you get and nurture the leads into good business. It is especially great for B2B marketers with automated requests for connection, excellent analytics, and has a free trial period.
Features:
It automatically prospects for profiles and provides skill endorsements
Marketers can automate messages to their audience
It easily integrates with HubSpot and Zapier
---
This is an excellent lead generation tool proven to target as well as engage people who are interested in your service or product. The tool optimizes your profile making it easier to be found on searches boosting your social presence. It automates and optimizes copy targeting the preferred groups. LinkedInProspect also automates follow-up messages and is easy to check tons of prospects at a single click.
Features:
It uses LinkedIn search to target an audience based on location, seniority, and title
You can set up a sequence of messages that boost conversations
It has a free trial period with no credit card details required
---
SalesFLow is another lead generation tool for B2B markets and teams, startups as well as recruiters. It lets you get LinkedIn profiles and convert them into leads based on the set parameters. Salesflow is a cloud-based tool that uses secure IPs to reach out to prospects while avoiding detection. It also seamlessly integrates with Zapier letting you export data for easier management. Prices start from $79-$149 depending on the package and it is easy to use.
Features:
The tool allows you to run several campaigns simultaneously
Salesflow lets you create many follow up messages and also has a reply feature
It includes website links to automated campaigns helping grow brand awareness
---
Saleshub promises to supercharge your marketing process with a CRM connected to HubSpot and tons of engagement tools. This tool claims to provide better leads and insights as you scale the growth of your brand on LinkedIn. It provides free leads, runs targeted campaigns, evaluates and improves them based on performance. It is a perfect tool for B2B sales teams, recruiters, and small businesses.
Features:
The tool allows you to know your most active audience and track their activities in real-time.
The dashboard automatically exports data collected directly to HubSpot CRM and others like Zoho
The tool combines dynamic workflows and contact information to accelerate the sales pipeline
---
LeadConnect is a lead generation automation platform that allows several personalized followups every day. This tool allows you to make connection requests as well as follow up the prospects through the mail. LeadConnect is also compatible with HubSpot CRM for data exporting and management. The tool is effortless to set up, run and the user interface is easy to work with.
Features:
Businesses can send 100 personalized messages to prospects every day
The tool allows teams to sync profiles to HubSpot for easier nurturing of leads as well as management
It has a feature that blacklists prospects with who other team members are communicating.
How to Use Linkedin Automation Tools Safely
Ensure They Work Almost The Same Way a Human Does
A good automation tool for LinkedIn should not be overly ambitious and should instead work almost the same way as humans. This is to avoid detection by both Linked and the prospect you're trying to reach out to.
Unfortunately, this has not been the case for many companies. They need to understand that lead generation is a process and not an overnight job. Therefore ensure that the automation tool you use is as close to human as possible in terms of behavior.
Be Keen On The Number of Requests You Send
Based on the LinkedIn plan you're using, there is always a set limit of connections you can make in a day. Below are the stats.
A free LinkedIn account cannot send over 50 connection requests a day
A premium LinkedIn account holder can only send 100 to 125 connection requests in a day
A LinkedIn Sales Navigator holder can only send 200 to 225 connections in a day
Sending connections requests in one go will raise suspicions therefore set your automation tool to send them over the day.
Always Value The First Message You Send To A Prospect
First impressions matter a lot, therefore, ensure that the first message brings engagement and trust between you and the prospect. To guide you further, check what is common between you and the prospect before introducing yourself. Let them know what they stand to gain from your connection.
Conclusion
LinkedIn automation tools are great to have but if wrongly used, your account will get banned. Always research widely to know how the tool works before paying for a plan with them. You can always start with the list we have provided here.