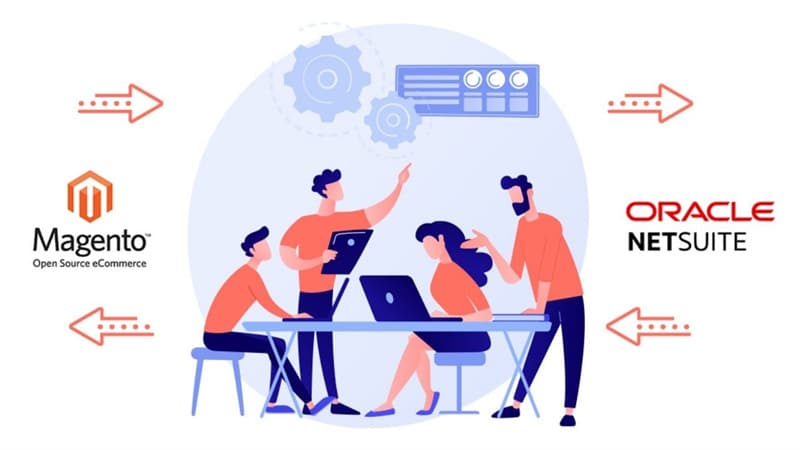 There is no doubt that NetSuite is the world's top ERP system. It dominates the industry due to its robust capabilities and its ability to scale alongside businesses. More on more people are moving towards NetSuite implementations and are convinced of its unique capabilities.
The NetSuite platform is continuously expanding, introducing new functionalities and NetSuite ERP integration facilities. Regardless of company size, NetSuite serves as an ally for companies as it eliminates the need for other back-end systems.
NetSuite's comprehensive functionalities allow for unparalleled scalability for an organization. One of the primary reasons for NetSuite's popularity is that you only need a NetSuite implementation once! After that, the software scales with you!
In 2013, NetSuite announced its order management capabilities for Magento – this meant that Magento enterprise users could deliver an outstanding commerce experience with NetSuite integration.
NetSuite's ERP integration with Magneto meant that businesses could now gain more visibility of their clients. When Magento based e-commerce platforms undergo an implementation, they can store their customer's data inside of the platform in real-time. The NetSuite ERP system gives them access to all the data and interaction details for the customers in one robust solution. NetSuite ERP integration allows organizations to transfer necessary data in a single source of truth.
As a result, the Magento integration streamlines the entire eCommerce operations for the company. With the NetSuite ERP, users can combine multiple features into one robust platform. NetSuite combines various software solutions such as financial management software, inventory management software, warehouse management, supply chain management, and CRM.
NetSuite's unified, integrated, and advanced capabilities help make Magento eCommerce stores easier to manage, more profitable, and efficient. However, before we can further dwell on the advantages of the concept, we need to understand what NetSuite ERP integration means for Magento stores.
---
Why Magento and Oracle NetSuite Integration?
By utilizing NetSuite integration services for Magento eCommerce stores, companies can bring together the web store processes and different functionalities in one single source of truth. To achieve a successful Magento NetSuite ERP integration, users might need to use a separate connector module or involve a NetSuite consultant who can help address business-specific elements.
NetSuite solution providers are solution experts who deliver NetSuite cloud computing services. These include licensing, support, and implementation services. NetSuite solution providers are a part of NetSuite's partner program.
NetSuite integration services for Magento eCommerce stores help companies manage trade in both directions (import and export). They allow users to transport their shop related data to the NetSuite ERP and route correspondence similarly.
This means that the store data and the ERP system information will be synced together. The Magento 2 NetSuite integrations keep the following web store components and groupings synced:
Product catalogues: types, pricing categories, & visibility settings
In the post-integration scenario, the product catalogue and other additional attributes are synced among NetSuite and Magento.
Company information and data:
With the integration, the company database and information will be synced. This includes admin and user profiles, addresses, company credentials, etc. Specific permissions for clients, pricing offerings and quotes, negotiations, product requisition lists, order information, customer data, financials, website pages and CMS blocks, etc., will also be synced.
---
Benefits of NetSuite Magento Integration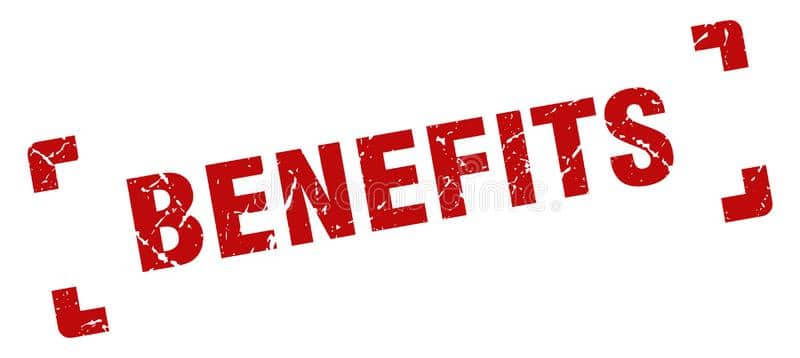 A NetSuite implementation on its own is a move towards improved financials for an organization. When the NetSuite ERP is integrated with Magento with the help of a top NetSuite solution provider, the company can genuinely revolutionize its eCommerce platform. A solution provider with experience in providing NetSuite integration services can help the company optimize its operations and fully benefit from the powerful integration of the two solutions. These benefits include:  
Streamlined data management: 
There are multiple benefits of NetSuite ERP integration for a Magento web store:
With NetSuite integration services utilized for the Magento integration, companies can effectively reduce silos by eliminating the need for different data platforms, login credentials, etc.
It centralizes the data and thus helps in quick navigation and easy data tracking. Conclusion: there is a comprehensive and easy to access workflow that keeps all stakeholders informed on the progress of activities.
Data mobility is optimized in a NetSuite ERP integration with Magento. This safeguards data access as it uses a single data repository – giving users access from any place at any time.
The integration allows the Magento store data to be migrated from the legacy software to the ERP and synced with the web store.
NetSuite implementations come with robust reporting capabilities that can be extended to Magento due to the integration. A solution provider can further optimize and train the team to optimize the analytics features to get more actionable insights.
The integration will help the Magento web store admin to visibility business data and order tracking.
Business process automation capabilities:
NetSuite, together with Magento, open new possibilities for companies through automatic business processes. With automated processes, companies can benefit from the following:
Automated and streamlined processes that are time and cost-efficient. Such capabilities allow for resource optimization, thus creating more business value.
Reduced data entry errors and decreased data duplication mistakes resulting in improved productivity.
Reduced back-office workload due to improved productivity. This also creates room for new ideas and strategies as the entire back-office workload can be avoided or managed.
Improved efficiency and performance:
With a NetSuite ERP integration, business efficiency and performance are greatly improved due to the following capabilities:
A streamlined, easy to track, and efficient order and inventory system comes with the NetSuite ERP system.
Real-time tracking capabilities help companies build credibility and ensure consistency in order management and pricing strategies.
Improved collaboration amongst departments through the NetSuite ERP system. Companies can easily automate and assign tasks and share relevant data.
NetSuite solution providers can help companies with customizations to meet specific requirements at a relatively lower cost.
Reduces errors and overall expenses that will help increase efficiency and profitability.
Business conversion and profitability:
An integration with NetSuite guarantees business conversions and success. NetSuite and Magento together help companies close more business and improve profitability by:
Syncing business and customer data allow the company to easily communicate with existing and potential customers, thus fostering sales and marketing.
Automating operational processes allows for less human intervention, reducing overhead costs and expenses such as training.
Scaling up – the NetSuite ERP system is designed to scale. The company will not require additional employees when scaling and thus save up on recruitment, training, retention, etc.
Helping existing employees focus on critical strategic activities and new projects.
---
Conclusion
The above article discusses the many benefits of a NetSuite ERP integration for Magento web stores. NetSuite is a big name in the industry, and with the right solution provider, an eCommerce company can significantly benefit from its robust capabilities.