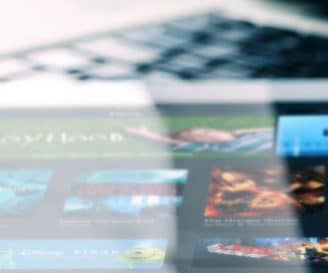 2015 is a year of social media becoming "shoppable" media with social media ads expenditure reaching 31.4% of worldwide digital advertising share in 2015 (Statista). This year we've also seen a lot of new social media platforms arising and becoming a threat to the big giants. Snapchat is one of the most obvious apps, and don't forget Meerkat and Twitter's Periscope.
As an online marketer, you need to stay on top of the new discoveries and grow your social following there as well in case it becomes "the next big thing".
I've prepared this infographic based on the statistics from Statista ranking the largest social media platforms worldwide as of August 2015. Some of them might be completely unfamiliar to you – for example QQ and QZone – that are very popular in Asian countries.
---
Download the Infographic
Facebook is the world leader, reaching almost 1.5 billion active users worldwide. Some of the platforms that are rising to be in the top 10 are definitely Tmblr, Snapchat and LinkedIn. Google+ and Twitter are slowing down in growth.
Let's take a look at some of the upcoming, and really cool apps you should check out today!
Just over a year ago, we became fascinated by the idea of discovering the world through someone else's eyes. What if you could see through the eyes of a protester in Ukraine? Or watch the sunrise from a hot air balloon in Cappadocia? It may sound crazy, but we wanted to build the closest thing to teleportation. While there are many ways to discover events and places, we realized there is no better way to experience a place right now than through live video. A picture may be worth a thousand words, but live video can take you someplace and show you around
I've discovered the app after listening to "Periscope is dope" series of podcasts by Chalene Johnson and decided I had to check it out. And I'm an absolute Periscope addict! Let me briefly explain what it is.
Log in with your Twitter account and start searching for your area of interest, particular followers that are already on Periscope or simply open up the world map and see who is streaming online. Yes, it's about broadcasting LIVE. This means, if you click on someone, you will join their live streaming. What's better, you can engage with the broadcaster by giving them hearts, commenting real-time and asking questions. It's a completely one-to-one dialogue and a great way to also engage with other listeners.
Make sure you follow the people you want to see live and turn on the notifications, so every time they're broadcasting, you can tune in.
Disadvantage? It's live, which means the time difference makes it sometimes difficult to join the discussion. The recording is saved for the following 24 hours and deleted afterwards. Also, because the broadcasts are not really controlled by Periscope, there's a lot of, let me put it this way, crap. People periscope their "staying in Friday on the couch" moments or young kids film their shopping escapades at Primark.
I like following social media channels and thankfully, many of the experts and podcasters are also live. It's great to see their faces and have a normal (online) conversation with them!
Vine is the best way to see and share life in motion. Create short, beautiful, looping videos in a simple and fun way for your friends and family to see
Owned by Twitter, it's simply a Twitter-like platform showing everything that's currently trending in a short 6 second video. Browse through categories, see the trending hashtags, editor's picks, most popular profiles and more. Vine's homepage is a collection of videos autoplaying when you mouse over.
I use Vine to upload great, short clips to Twitter. It's also about being very to the point, as 6 seconds is really not that long. Look at Dunkin Donuts or Oreo Cookies accounts – they're absolutely killing it!
I sometimes check Vine on my mobile simply to browse through funny movies. Everyone needs a moment of laugh during the day right?
I sometimes check Vine on my mobile simply to browse through funny movies. Everyone needs a moment of laugh during the day right?
Enjoy fast and fun mobile conversation! Snap a photo or a video, add a caption, and send it to a friend. They'll view it, laugh, and then the Snap disappears from the screen – unless they take a screenshot!
It's an absolute must have! And no, it's not just for kids. Send your snap to your friends to let them know what you're doing. It can be a photo, video or a drawing that they can open for up to 10 seconds. The received snaps will not be saved on your phone or even on the servers of Snapchat.
Snapchat has recently launched "Lenses" adding more funny animations to your selfies. Collect trophies for using emojis and simply connect with your friends. Follow brands and celebrities for their own stories: 

Dubsmash makes it easy and fun to create hilarious conversations. In just a few seconds, you can dub well-known quotes and sounds in order to produce funny videos you can then share with your friends.
This app is great if you want to cheer someone up or just simply do something funny when you're bored. It's simply a video messaging app that let's you add a soundtrack or a famous quote in the background, making you look like a playback singer.
Select from different quotes, series, soundtracks and songs in various languages and record yourself with your camera. You can share those short video snippets with your friends and download it to your phone. Check out Hugh Jackman singing to Katy Perry's "Teenage Dream" hit:
Disadvantage? The categorization is a bit messy and if you add more than one language, you keep on scrolling to find the playlists that are interesting to you. The best way is just to search for the tune. Make sure you preview it before dubsmashing, otherwise you might disappointed with a track that's not what you originally thought it would be.
It's a lot of fun when you're at a party or with a group of friends and you challenge everybody. Pick the best one by rating the videos!
The internet's most interesting interviews, talk shows, casual hangouts, debates, discussions, and live workshops in one place.
This is simply a Periscope live streaming videos for a group of 4 people engaging Twitter followers in a discussion. Kind of a meeting room in a video, broadcasting live online. Blab is pretty new and still in beta version, not available on Safari.
Blab homepage will show you all "On Air" discussions, scheduled meetings and archived blabs. You can browse through tags or search for a particular topic of follower. A lot of people who are on Periscope, have also joined Blab to engage in a single discussion.
Blab is great for online meetings, public panels, debates, discussions, meetings or even workshops. I came across many language courses, which can be a great way to connect with the locals.
Disadvantages? As I mentioned before, it's a beta version, so it's probably going to improve soon. The UI is also a bit more messy and not entirely clean and the thumbnails are not particularly attractive and clear enough to click-through.
---
That was my list of recently discovered new social media channels and apps. Which one is your favorite or which one would you never use? Have you discovered something different and you'd like to share it here? Drop a comment below!