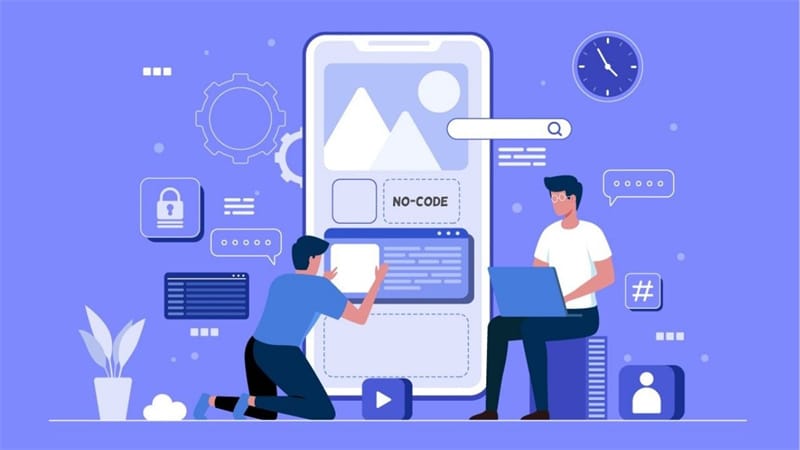 Creating an app for your business is a sure-fire way to improve customer engagement and build revenue for your brand.
With a bit of time, understanding and work (outlined in the Dreamwalk Apps guide), any business can create an app that will allow you to reap the rewards.
There are many reasons why you should as well. Smartphone and tablet users forked out $120 billion on app purchases in 2019, while Harvard research has shown that the customer data you can harvest from these apps will give you an unbeatable competitive edge over rivals that don't have access to the same data.
The problem is, you can't just knock out an app in a short period and rely on it to be successful. You have to provide a valuable and compelling experience to attract and retain an engaged audience, and that takes vision and hard work.
But what if you don't have any programming skills? For many businesses, the cost of paying a software company or mobile app development firm to build an app is well beyond their budget. It is even less likely that a business can afford the salary of full-time programmers.
There is a programmer talent shortage, and the most reputable candidates demand eye-watering salaries that are well beyond the means of SMEs and even larger companies.
There is a solution to this conundrum: No-code app building software is an excellent solution if you're looking to build an app but don't have the time or money.
---
What is no-code app building software?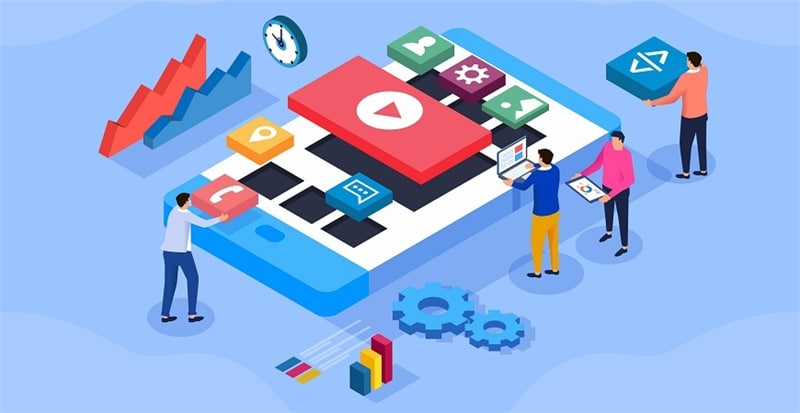 Building an app can be a challenging and costly process, especially if you're not technical. No-code app building software is a new tool that allows you to create apps without writing code.
This means anyone can build an app, even if they don't have any programming experience. It also means you can build an entire business on top of your idea with just a few clicks.
With this technology, nothing is standing in between your brilliant idea and the finished product it deserves. You can finally bring your vision into reality without having to hire expensive developers or learn complex coding languages yourself.
This software features a visual environment with a drag and drop interface, allowing you to access hundreds of features and design elements that are guaranteed to make your brand stand out from the rest of the crowd.
It's the perfect solution for small businesses that want to launch their own branded apps without hiring expensive developers.
---
How no-code app building software is driving down the costs of creating an app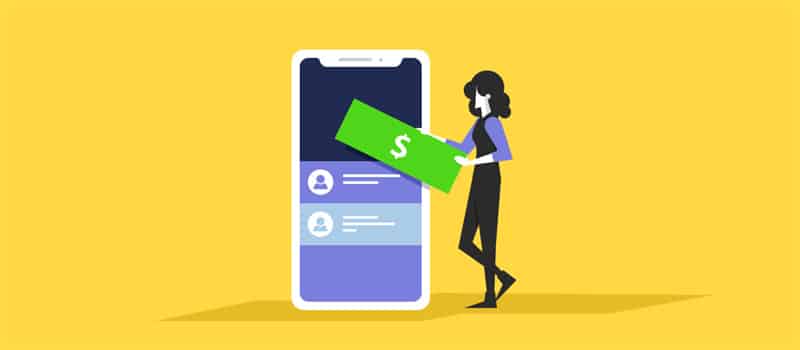 Depending on the features, functionality, and level of polish you want from your app, the average cost of developing a business app in Australia sits between $50,000 and $250,000 using traditional methods. If you don't already have access to the best programmers and developers, it can cost even more because they are in demand.
Many other benefits come with no-code app building software that will help you reduce business expenses and grow your revenue.
It's a lot faster than traditional coding methods, and it also allows for more testing automation which further cuts down on development time. This means that you can get an app built much faster than before, with less risk of errors in the process.
No-code app building software is also a way to boost the overall productivity across your business. IT staff aren't overloaded with requests from every department, and fewer people are waiting for work to be done. The process is streamlined and simplified, which is better for your bottom line.
And with no coding required, there's less time spent on training and more time spent using the app. So it's a win-win situation.