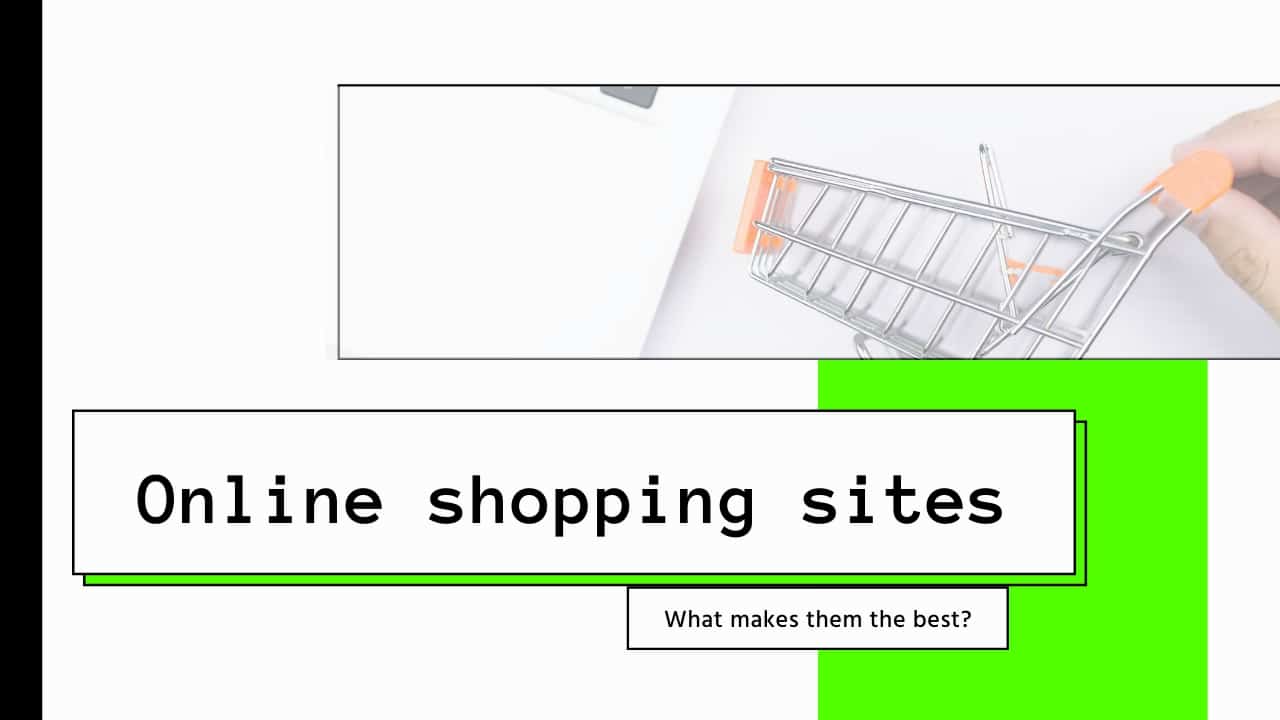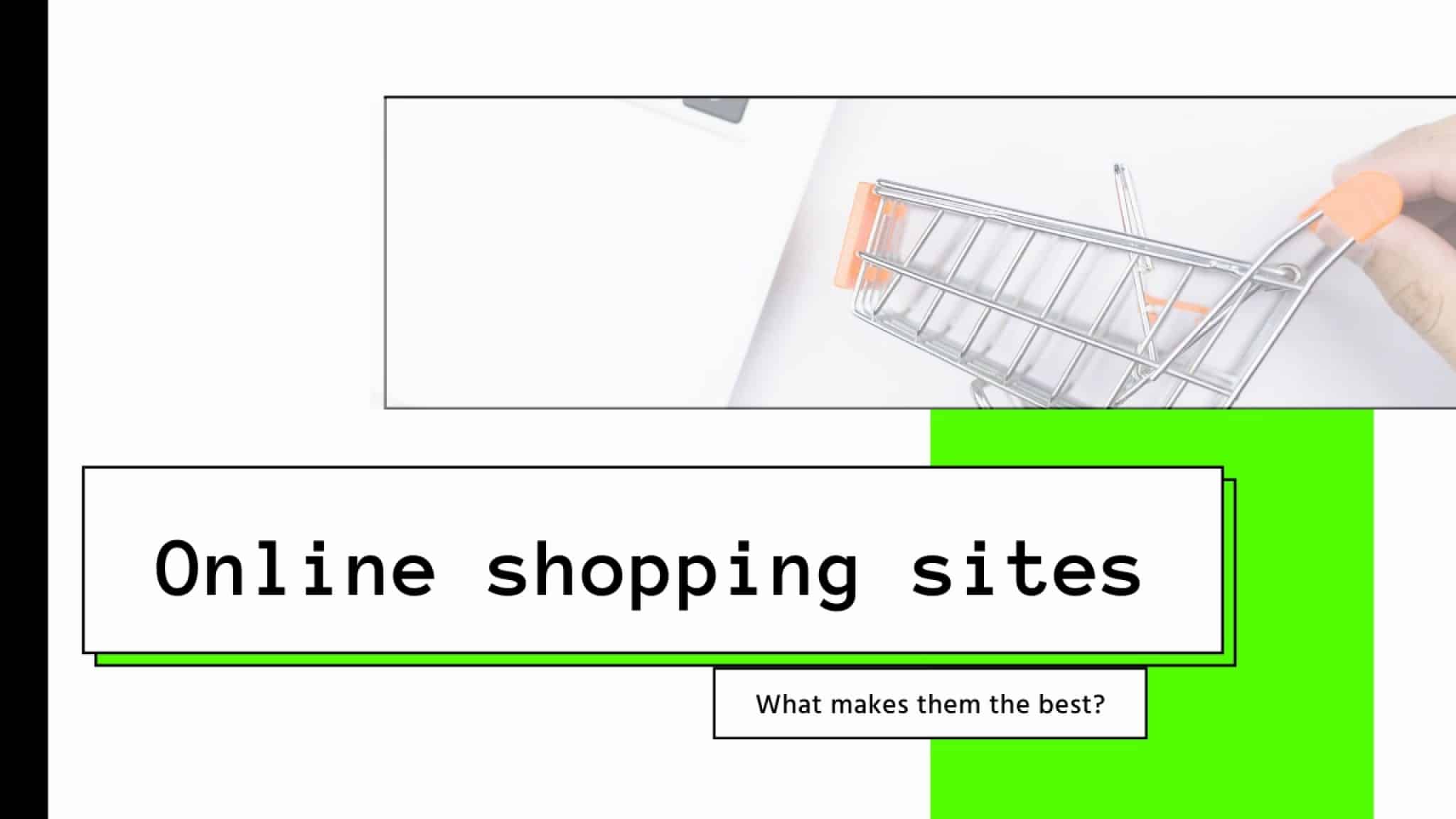 Shop from the top globally renowned online stores that guarantees a fantastic customer experience and customer satisfaction.
Online shop is fast displacing conventional shops making shopping online more accessible and seamlessly easy.
This discount code program is one of the most sought after promotional codes for online stores.
Are you an online shopper and wondering which online stores offer a wide range of products and value? Here we are going to provide you a list of top ten online shopping sites that offer value and why they are included in the top ten.
There are a lot of factors to consider when choosing a preferred online shopping site.
Availability of a wide range of quality products
Product discounts and promos
User-friendly website
Payment and Shipping options
Active customer care
Return Policy
Reviews
---

Wal-Mart is arguably the largest retailer in the world by revenue since 2014 and its huge Ecommerce website is partly responsible for that. When it comes to products you can purchase through the company's website. The website also boasts of varieties of products and services and could easily rival the likes of Amazon and eBay. Walmart has hugely improved its online presence and its online customer base has increased rapidly since it acquired jet.com and former Indian leading eCommerce company, Flipkart.
This acquisition pushed it further to rival Amazon in the expanding Asian mark. Walmart offers free next day shipping on qualifying orders and no subscription or membership fee. This added incentive makes it customer choice.
With revenue of $514.5B for the fiscal year of 2019, Wal-Mart comes first on the list of the largest eCommerce companies in the world.
It offers the flexibility of both online and in-shopping for customers
It also offers a highly robust online ordering system
They have a fast delivery called express delivery that takes 1-2 days
Walmart has a list of restricted products that are not available like alcohol, animals, artifacts, used products, and others
Wal-Mart empowers sellers to set their return policy and is responsible for fulfillment and customer service
---
---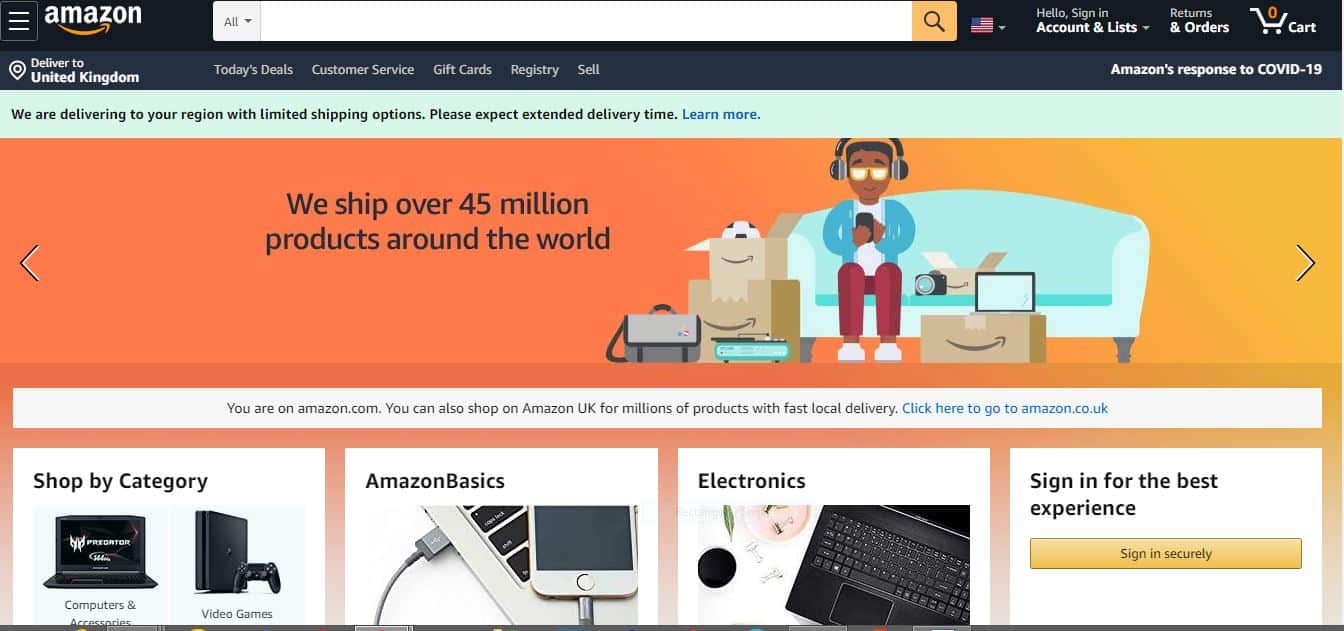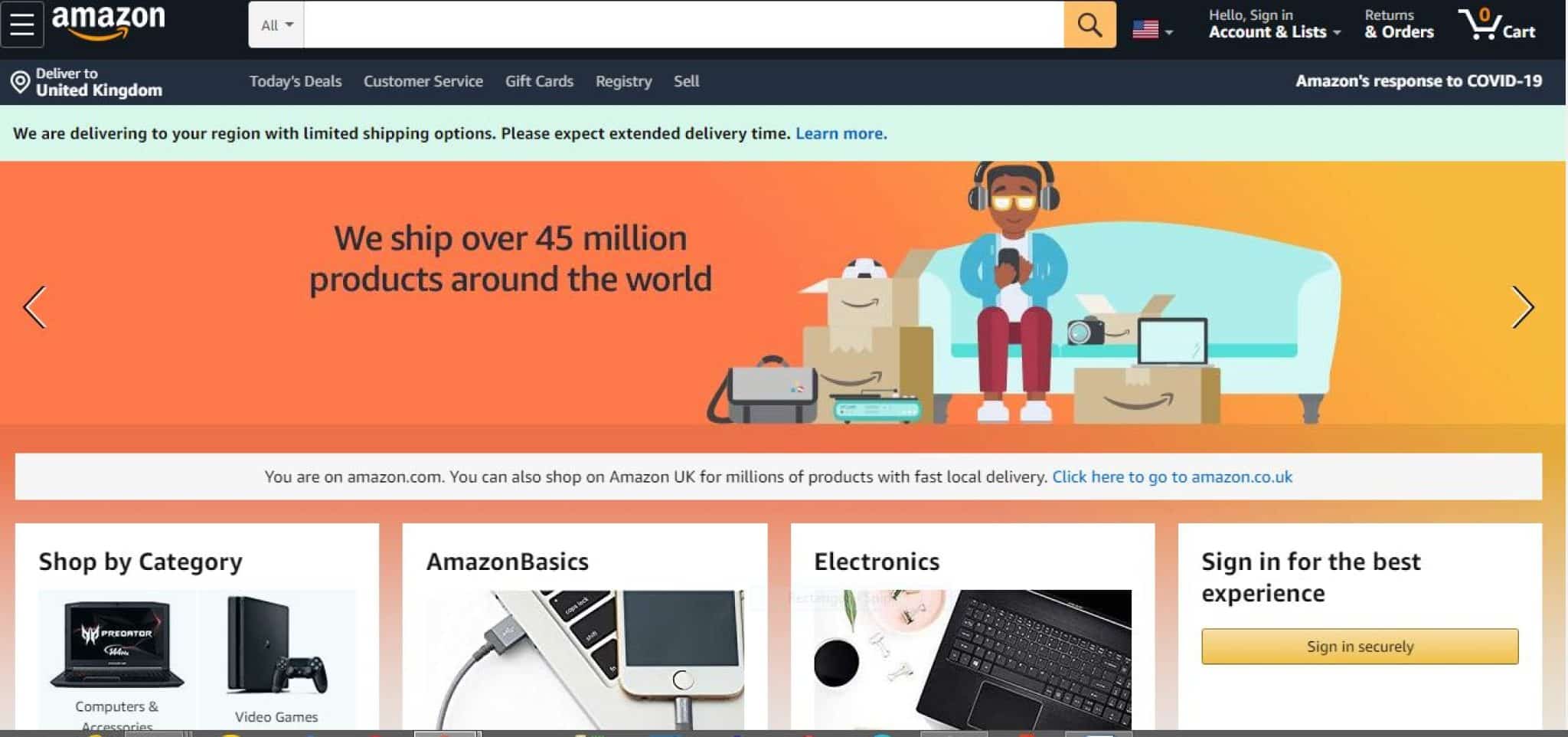 Not only is it one of the worlds' ranked websites for online visitors as confirmed by Alexa.com but also, Amazon is an undisputed entry into the top ten online shopping sites in the world. This is rightly so because of its wide popularity and acceptance among all groups of people. Amazon typically focuses on products and customers by improving distribution and consumer choice.
Amazon started as an online book store but now offers a wide range of top quality products and items of all types and genres that otherwise might not be found in other popular stores. Depending on your shopping proclivities, Amazon.com is a robust E-commerce website that caters to all human needs from books, music, baby care products, health products, home furniture, kitchen utensils, electronics, instruments, groceries, and the list goes on. Given that Amazon ships over 45 million products worldwide, they have in place a highly reliable and efficient customer service to attend to inquiries.
Amazon is regarded as a giant of E-commerce mostly because of its ability to leverage its huge presence and popularity by offering retailers the opportunity to display and sell their products on their website. Amazon prime is a success story on Amazon as it offers a subscription service that provides consumers with second-day free delivery.
You can benefit from Amazon's various discounts, coupons, and promotional offers that could be redeemed via Amazon website or mobile app. It offers various payment options that are generally acceptable from anywhere in the world, quick checkout, fast delivery which no doubt gives a good online shopping experience.
With the revenue of $87.4B for the fourth fiscal year of 2019, Amazon comes second on the list of the largest eCommerce companies in the world.
Efficient customer service delivery
Availability of a wide range of quality products and services
Free shipping for Amazon prime members
Money disputes can last long
Fake reviews on some sellers can be misleading
---
---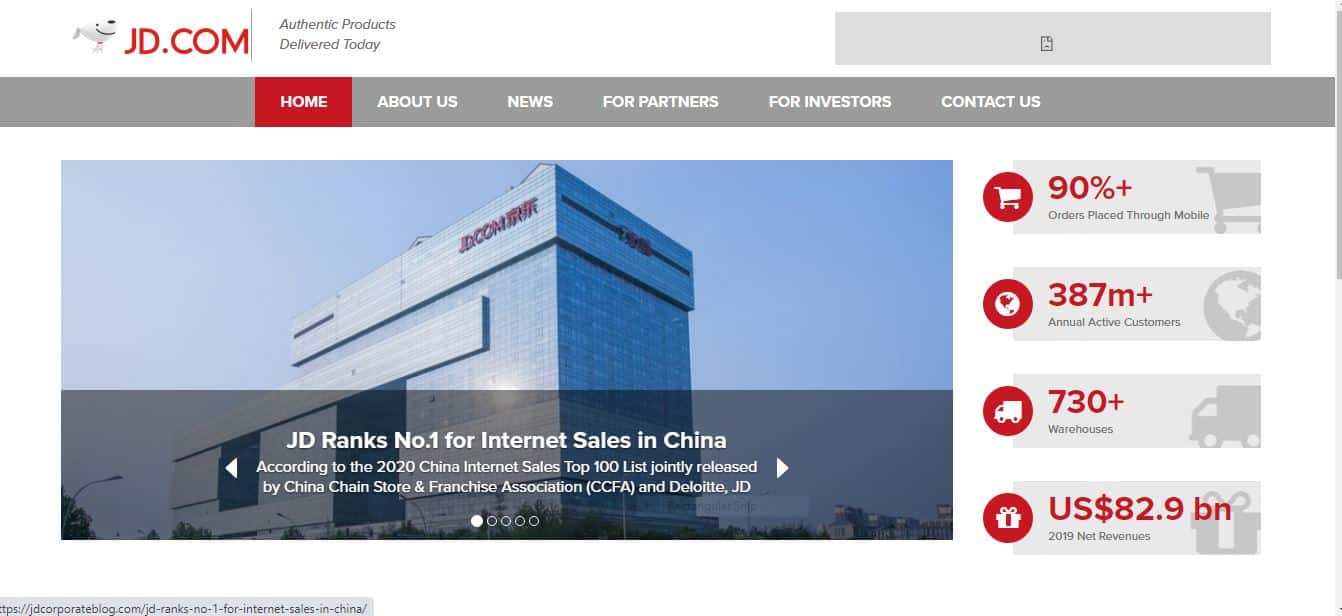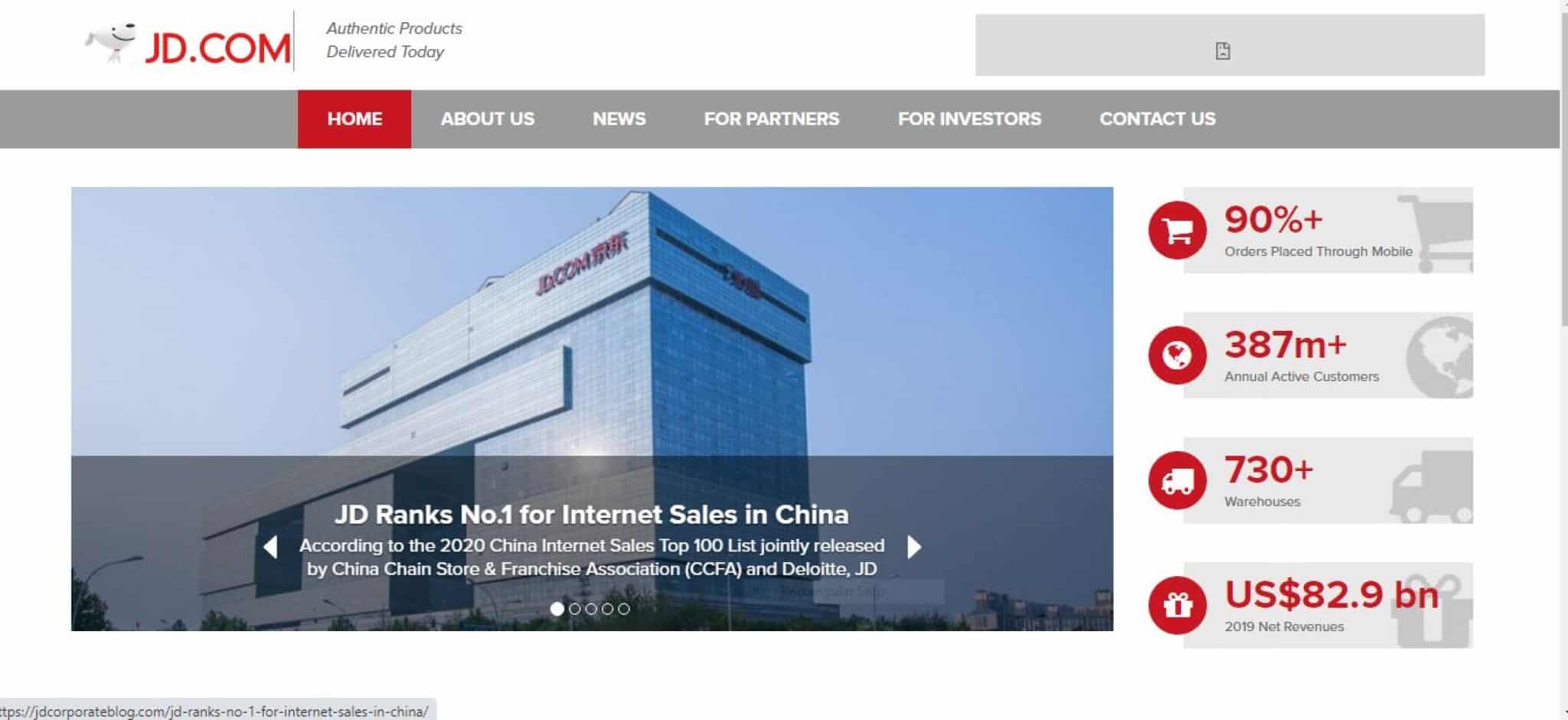 Formally 360buy with over 300 million registered users as of Jan 2020, they are no doubt a force to reckon with in the evolving online shopping sector. Founded in 1998 and based in Beijing and regarded as the fiercest rival to Alibaba in the Asia market. They have a web and mobile platform that connects buyers to sellers with an excellent track record in electronics, home appliances, and general merchandise. Jd.com operates like amazon by offering a JD plus, a similar version of Amazon prime but also partners with big international businesses and brands.
Jd.com has a solid and reliable logistic and delivery network. As a forward-thinking technological driven company, they plan to build world-class drone airports for product delivery. If it succeeds, it will be a great achievement and a success story for the Chinese based conglomerate.
With the revenue of almost $82.9B at the end of December 2019, Jd.com stands third on the list of the largest eCommerce companies in the world.
It has a highly reliable logistic network
Sell better quality of products
Its mobile application is not user-friendly due to the huge no of products in its catalog
---
---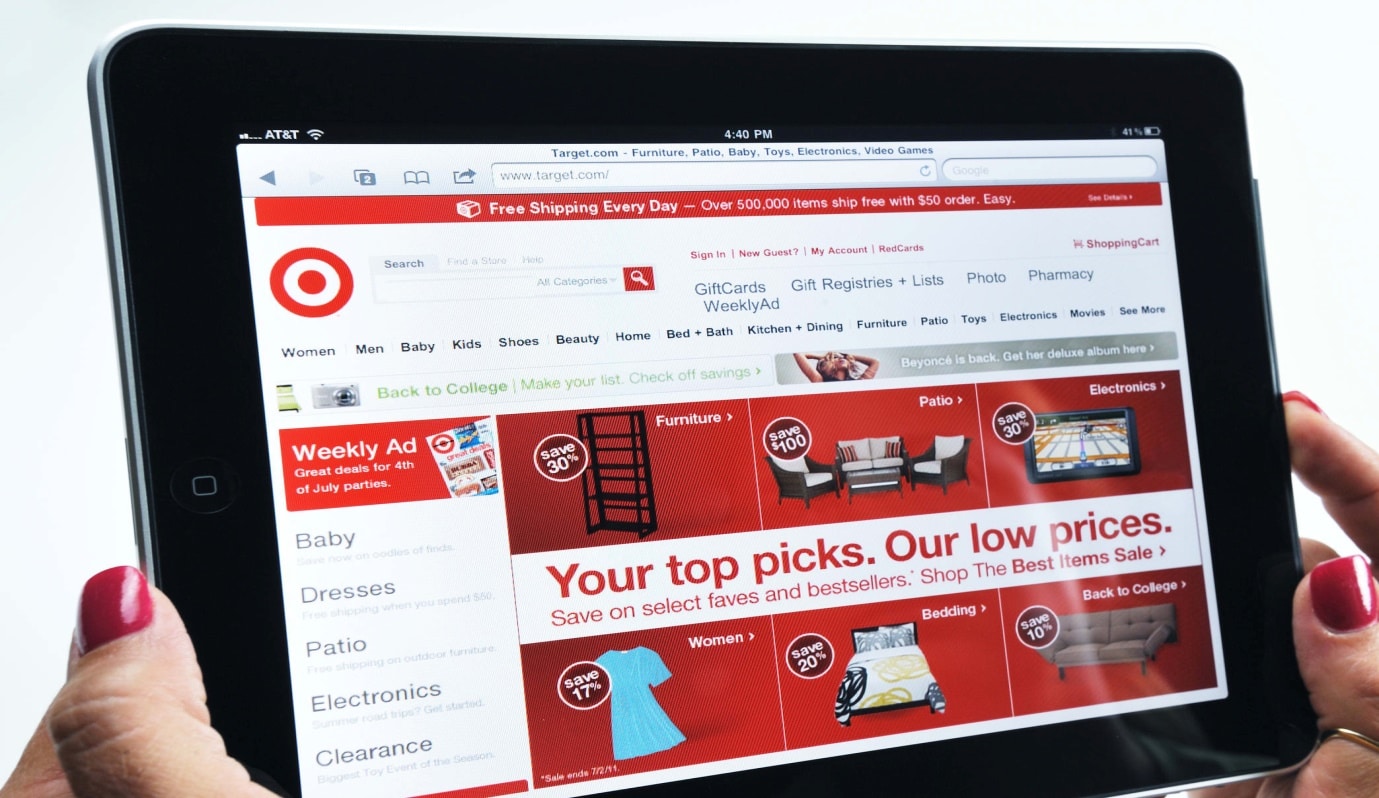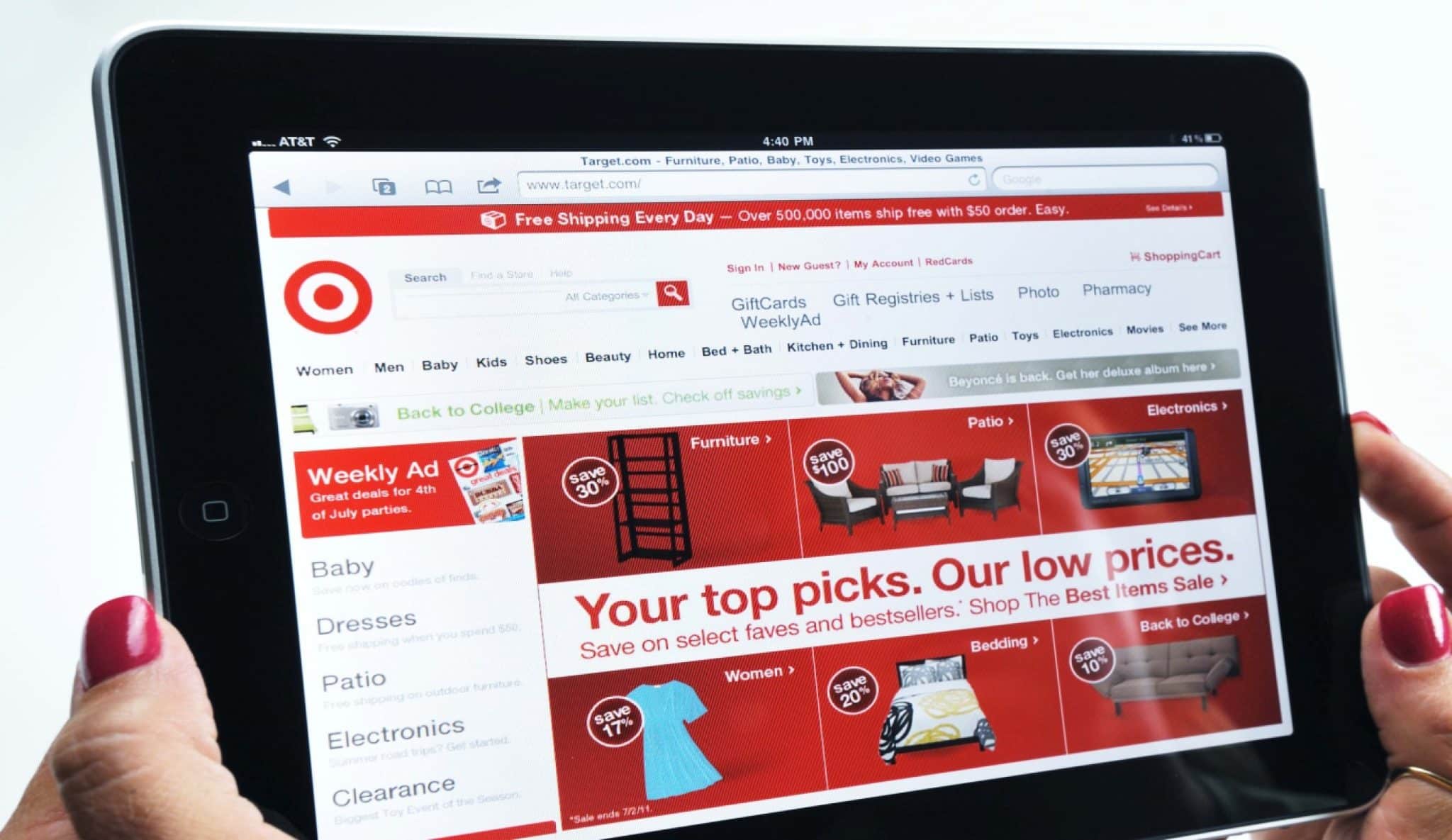 Its rise as a favorite shopping website for all classes of people is commendable given the stiff competition in the e-commerce sector. It has been to stand the test of time by offering various items like electronics and quality clothing for males and females. They offer various discounts and promotional offers like black Friday, children's day, Valentine's day, and other incentives to lure customers to purchase.
You will get free shipment for the product on some days. They have a fast check out and secure payment gateways.
With the revenue of almost $78.11B at the end of the fiscal year 2019, target.com comes fourth on the list of the largest eCommerce companies in the world.
Target offers millions of products with close substitutes
It offers an attractive web and mobile shopping platforms
Purchasing on target can be impulsive
Sometimes the quality of products bought online is a bit different from the actual product after shipment
---
---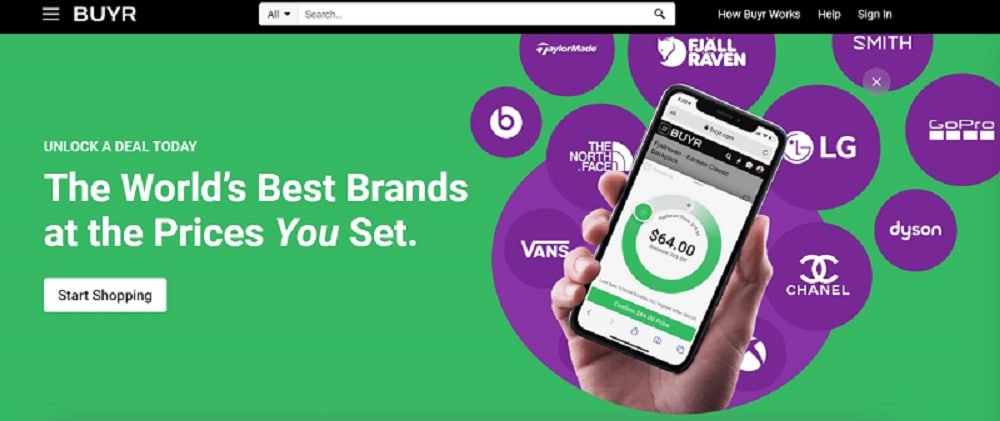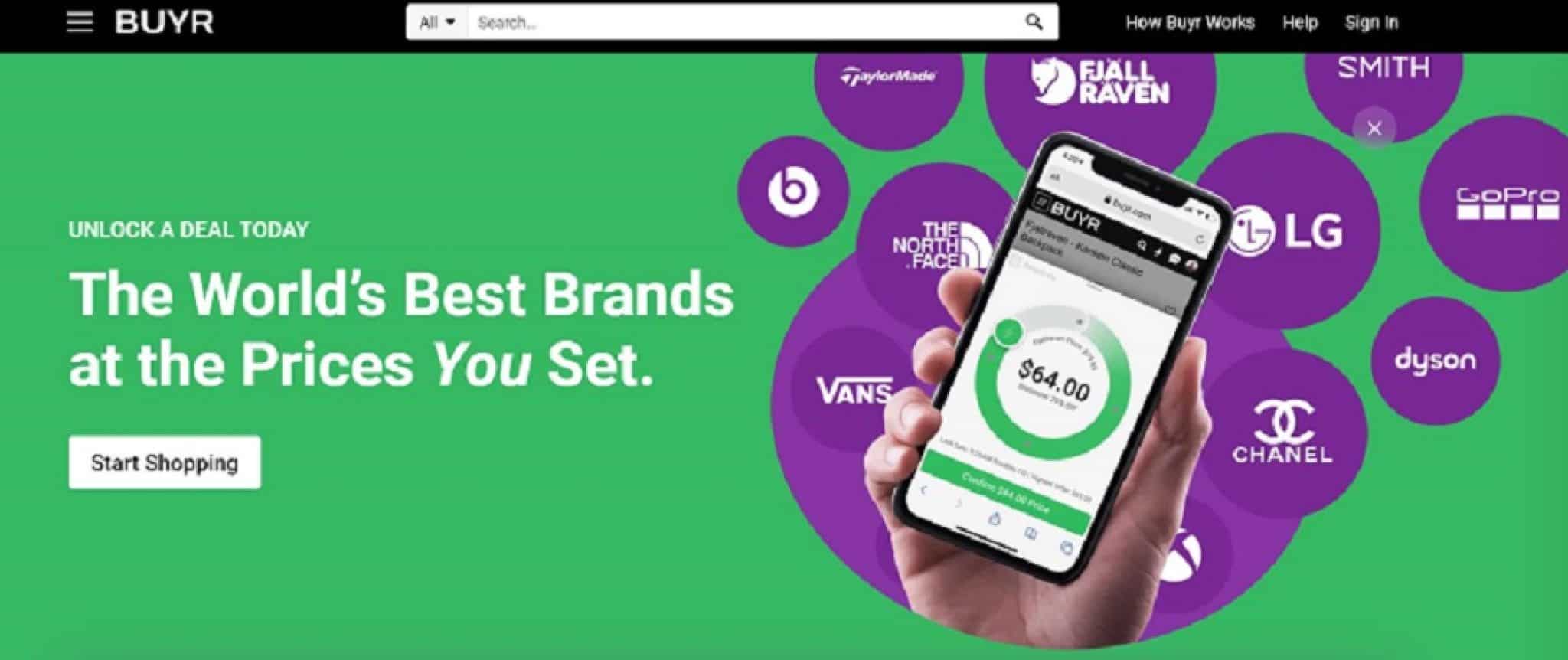 This is a unique online marketplace where the brand gives customers a chance to "name their own price." On this website, you can set the price of your favorite products and unlock a deal. The best part is that you can also check the shopping activity of every shopper.
Clearly, Bury.com changed the online shopping dynamics and gave customers a new direction to low-cost buying. You can even find products cheaper than Amazon. In short, you get a chance to negotiate the price of the products that you wish to buy. It's more or less like online bargaining.
You are not limited to one type of product alone. Instead, you can bargain on a diverse range of products like: Electronics, Baby products, Personal Care, Books, Clothing, Jewelry, Phone accessories, Automotive, Electronics, Home and kitchen products, so much more.
All you have to do is search for your favorite product, bid your price, and unlock the deal. And if by any chance you are unable to get a deal at that moment, extend it and let the company help you crack the best deal for yourself. You can save around 20% or more using this pricing model. Also, the other benefits are as it is.
You will get free shipping and a return benefit on this site.
In case you don't like the product, there is a 100% money-back guarantee.
---
---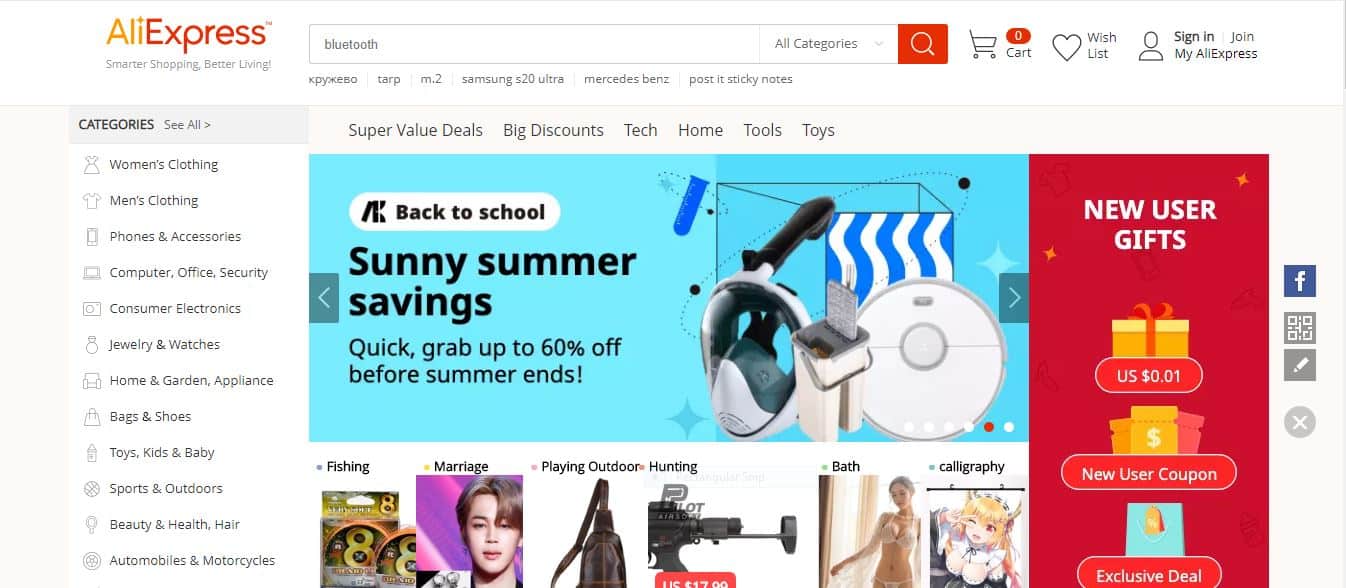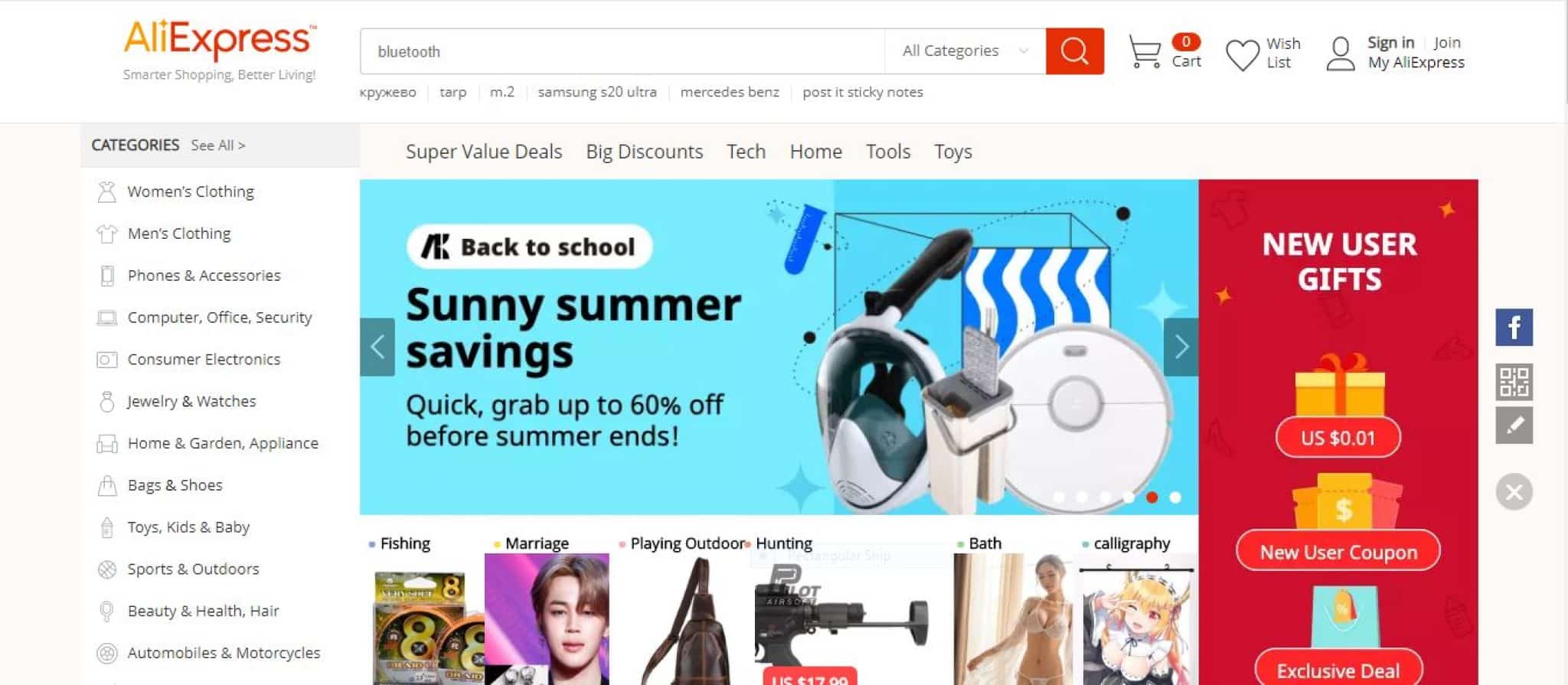 Ali express is a Chinese based online shopping website owned by Alibaba Group and launched in 2010. It's worldwide popularity as grown remarkably due to the varieties of products available for international shipping on their official website. Unlike Amazon, Ali express is solely a third party website that creates an ecosystem of buyers and sellers. It allows small-medium enterprises and businesses, especially in China to display their products and wares to the global world.
Their website hosts thousands of cool products from huge machinery, electronics to household items. People can be forgiven for thinking Ali express sells inferior products due to its outrageously cheap prices of their displayed products. However, it's not so rather because of direct contact to production source which means you're purchasing directly from the manufacturer at wholesale and cheap prices.
Ali express is a safe and reliable eCommerce website thanks to the buyer's protection program that guarantees a full refund on undelivered or late delivery of products. One downside of shopping on Alli express is its shipping time which takes a lot more time. Alli express can be accessed on web applications and mobile apps. As of 2020, its net worth is 40 billion dollars.
With the revenue of $55B at the end of the fiscal year 2019, Aliexpress.com comes fifth on the list of the largest eCommerce companies in the world.
They offer products at outrageously low prices
They empower both buyers and sellers to take control of their markets
If you're not very careful, you might fall to scam
Alibaba doesn't have a mobile-friendly application
They don't sell products directly to customers
---
---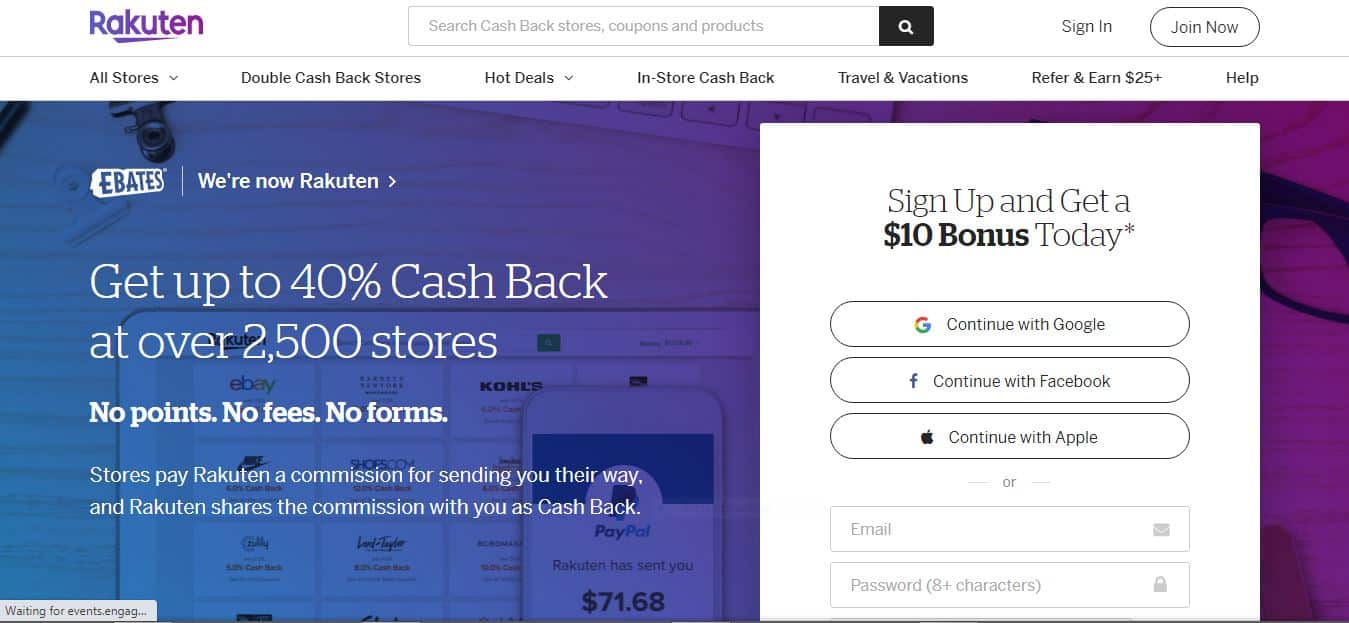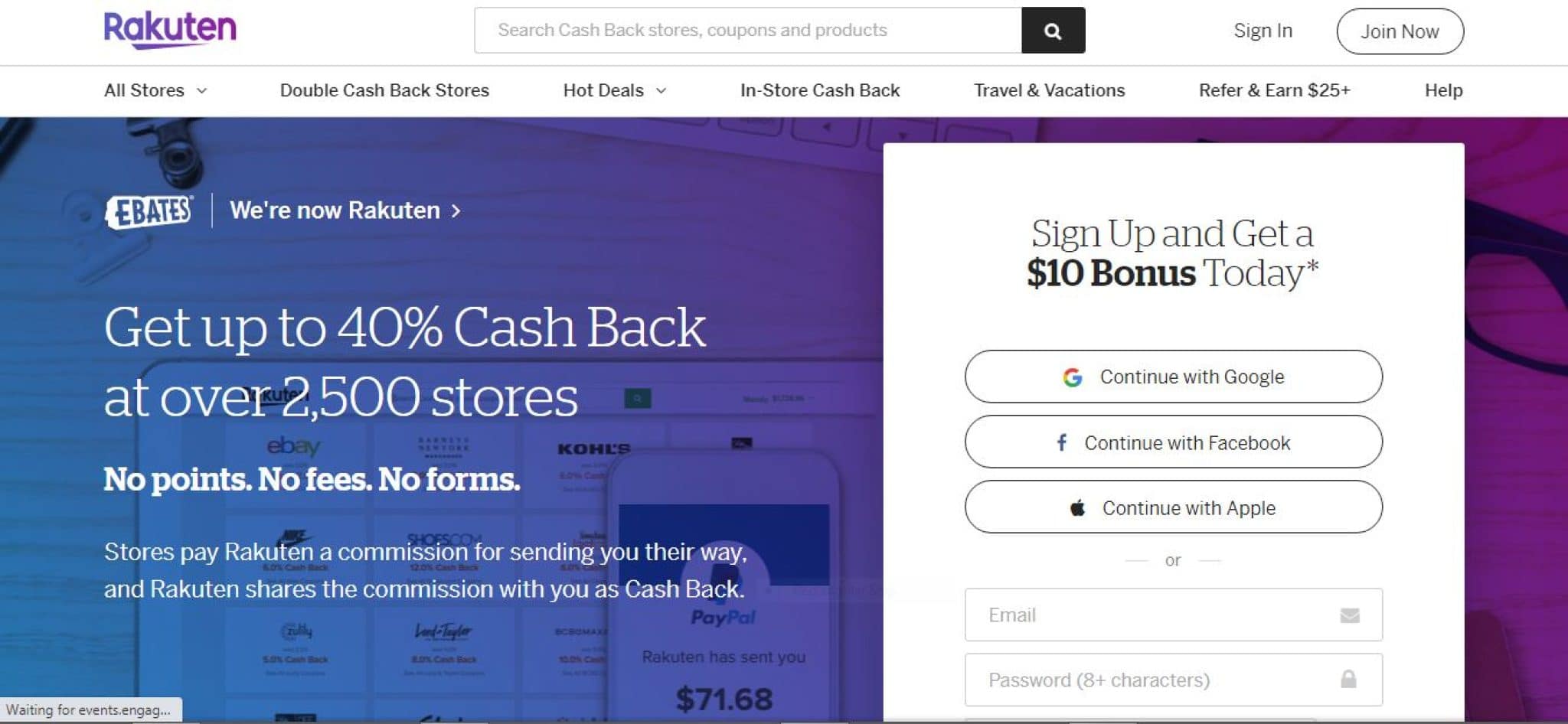 Rakuten formally buy.com is a Japanese eCommerce website acquired in 2010 with its headquarters in San Mateo, California US. It is generally acclaimed as one of the largest e-commerce retailers in Asia most especially in Japan. With over 100 million members on the Rakuten website spread across Asia, America, and Europe, It has emerged as a force to reckon with in affiliate marketing globally.
Formally into sales of electronics, books, videos, software, and games but as expanded to sales of various household items, products, and services via other merchant's websites. What makes Rakuten unique is its focus on providing quality and personal shopping experience for its customers with great deals like free shipping, sign up bonuses, and cashback offer policy to customers who click on its online retail stores or claim it through its in-store program. Rakuten makes it convenient for customers to claim and save some cash while using their trusted merchants via their website, mobile application, or browser extension.
Rakuten creates a point of sale platform for businesses which currently host over 43,000 various businesses and services which include big guns like Wal-Mart, Amazon. They make money by getting a commission from stores and brands linked to their website when you make a purchase via their platform link and share the commission with you. Rakuten has an embedded seller ranking system that strongly influences its trust rating.
With the revenue of $11.9 B in the fiscal year of 2019, Rakuten.com comes sixth on the list of the largest eCommerce companies in the world.
Rakuten is entirely free to use with no hidden charge
It offers an outstanding online shopping experience by offering cashback
It can take a while to get cash back for shopping you have already forgotten about
Rakuten can be a bit difficult website for a new user to make a purchase
---
---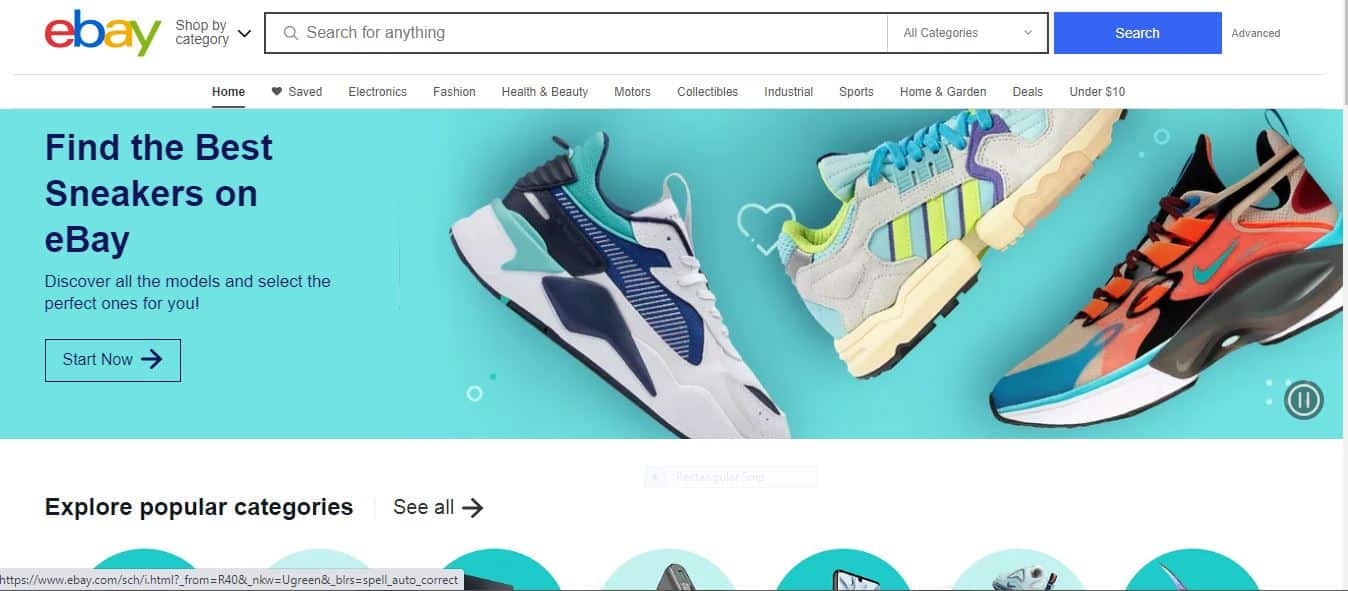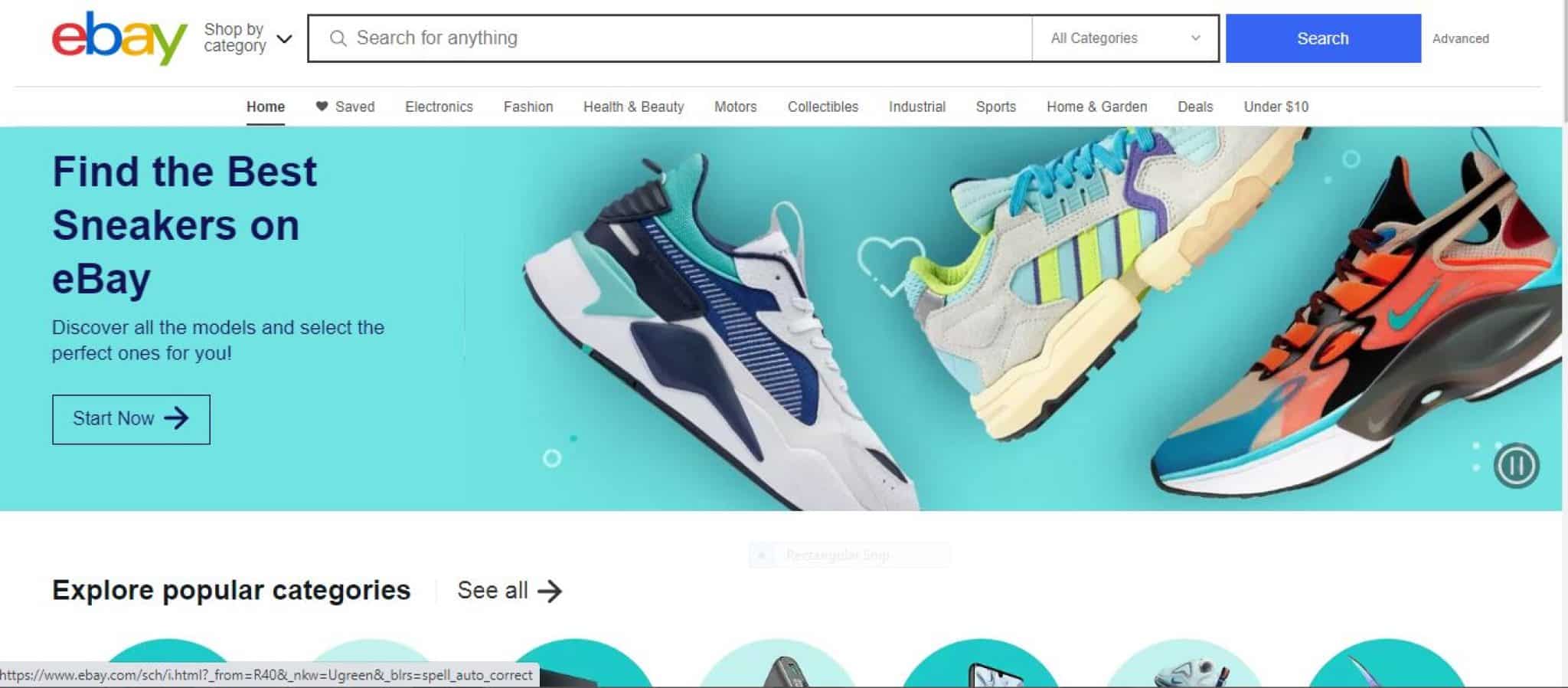 Despite eBay sales drop, mixed fortunes, and stiff competitions in recent years; eBay is still in the top ten E-commerce sites. It prides itself as one of the most popular online auction and shopping sites in the world that allows people and businesses to purchase a wide variety of goods and services directly from their website at a very affordable price. Ebays robust website consists of an advanced search engine that allows buyers to customize and search for any item and compare multiple prices of the same product by the different sellers around the world. Just like Amazon, E-bay allows sellers to market their fairly used or new products for a fee and also charged after the product is sold.
Unlike Amazon, eBay introduces a bidding mechanism that allows buyers to bid for a particular product and sold to the highest bidder. They also offer 30- days' money-back guarantee in case you don't like the product or contain a defect you didn't know earlier. They also offer a shipping method like the global shipping program (GPS) that provides full access to various international products with a total packaged cost which includes the cost of product, duties, and prices. This makes it seamlessly easy to ship internationally and avoids hidden charges. You can also accurately track your purchased products. This comes in handy when you want to be sure your purchased product is en route to its destination.
With the revenue of almost $10.8B in the second quarter of 2019, eBay comes seventh on the list of the largest eCommerce companies in the world.
You have an array of products both new and fairly used to choose from
It favors buyers over sellers when it comes to disputes
There is no slotting fee
Products on auction are not always exactly what they seem
If you don't get it right, you may not get paid
---
---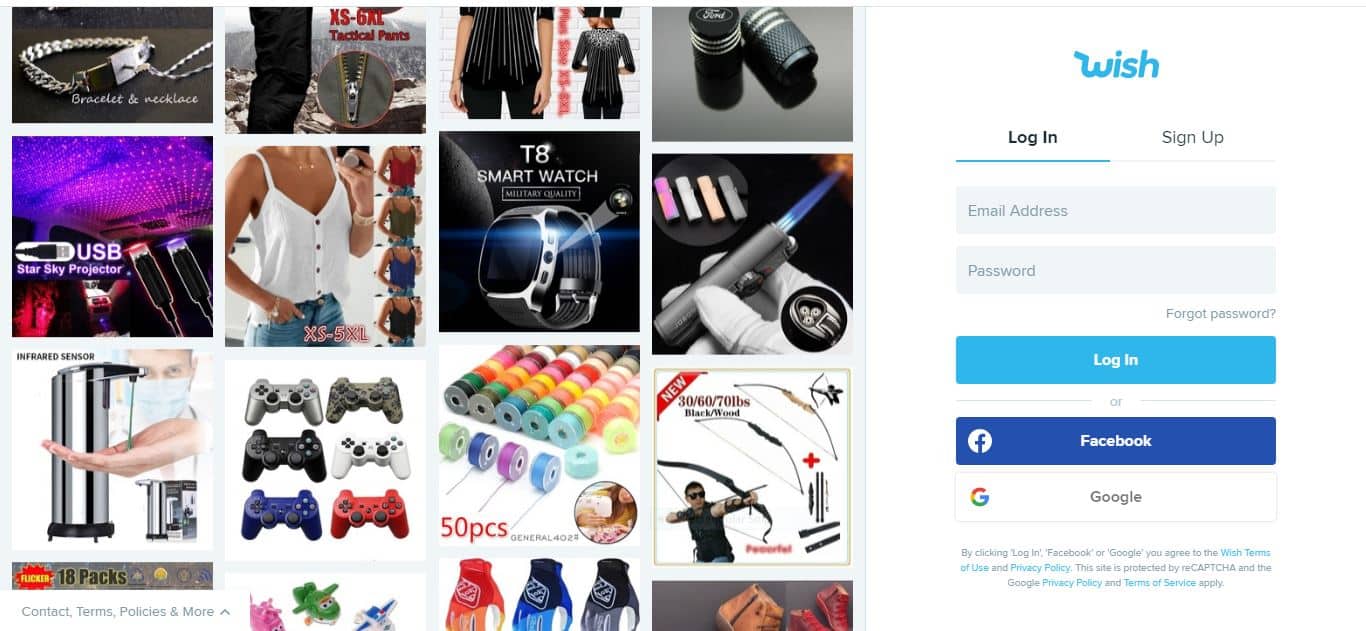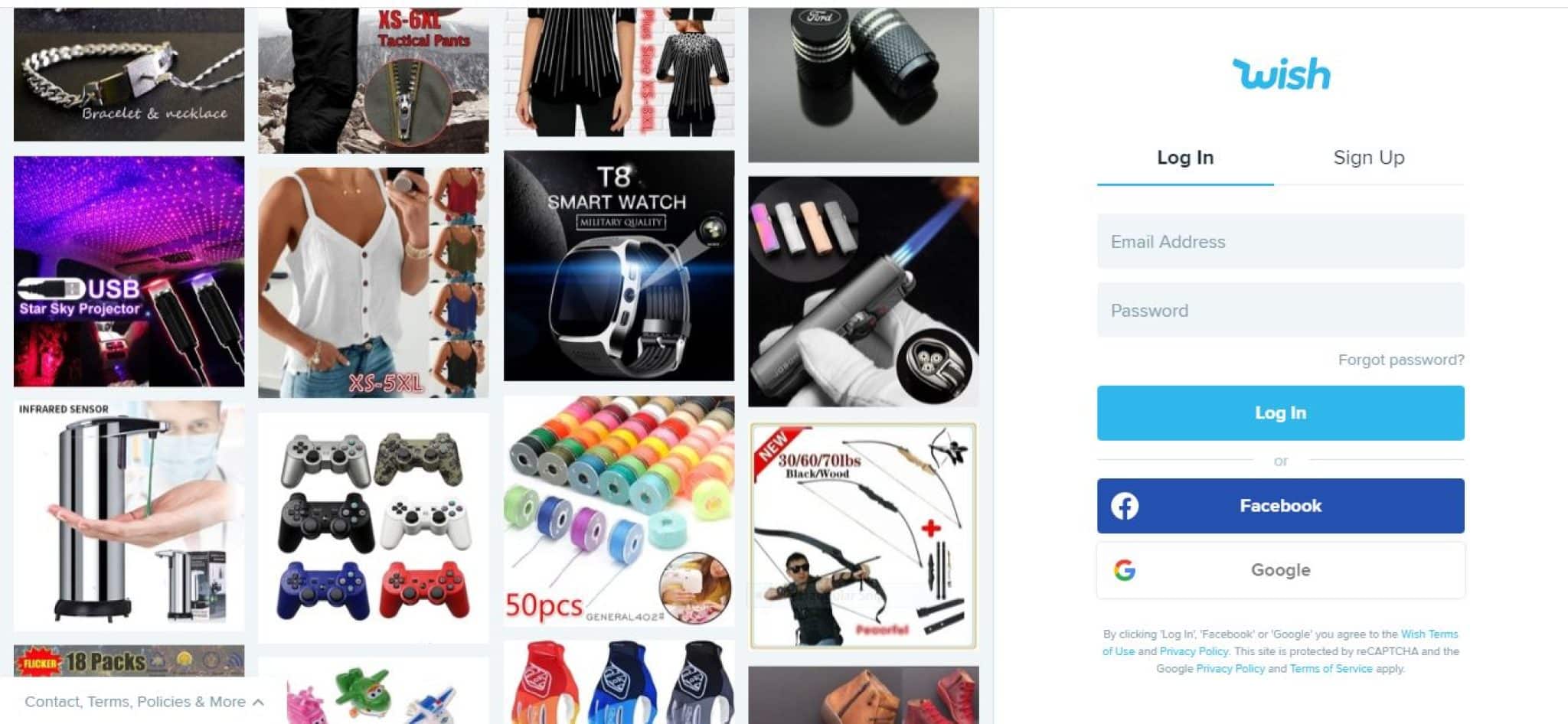 Founded in 2011, wish.com as soared high and in 2018 was adjudged the most downloaded e-commerce mobile app in the world. Wish is a direct-to-consumer platform that offers an array of beautiful products and creates a route to purchase Chinese and other Asian countries made goods.
Its strongest selling point is its direct focus on medium-income earners by offering inexpensive products and items available on its catalogs like female clothing, jewelry, electronics, accessories, and many more. Its shipping can take two to four weeks depending on the region.
With the revenue of almost $2B at the end of 2019, wish.com comes eighth on the list of the largest eCommerce companies in the world.
They have direct shipping from Asia countries
They also offer a discount for a lot of products
The delivery of products takes a long time
They have mixed reviews
---
---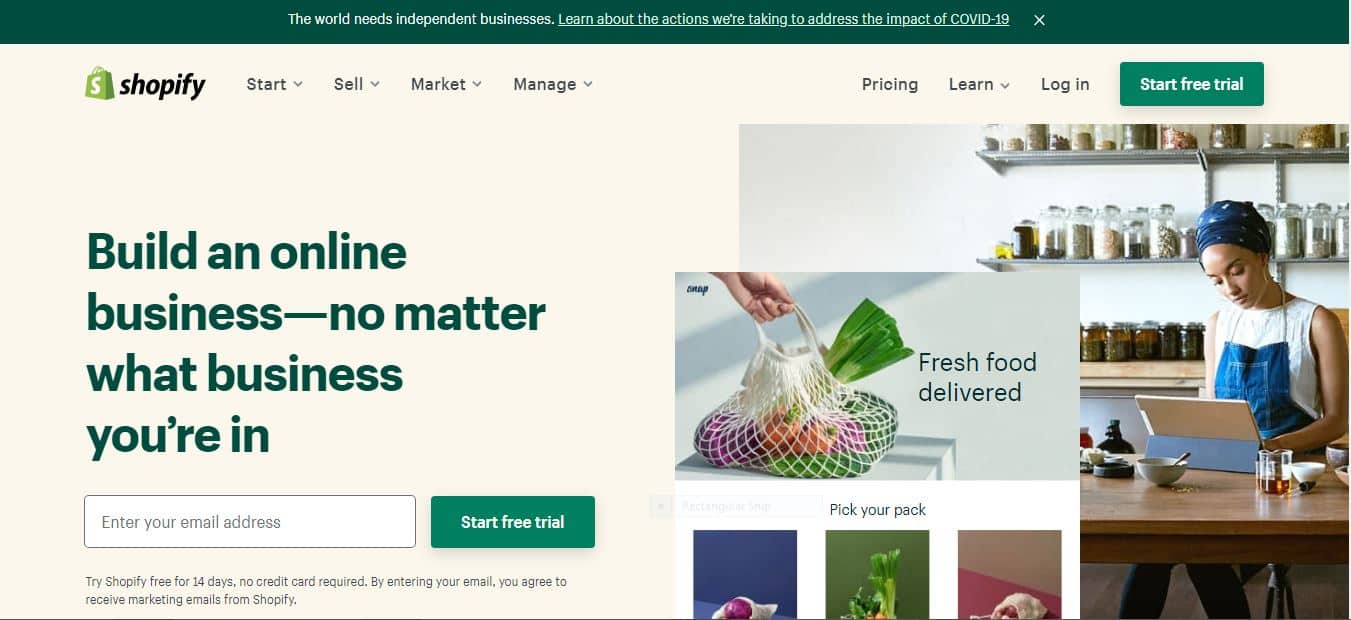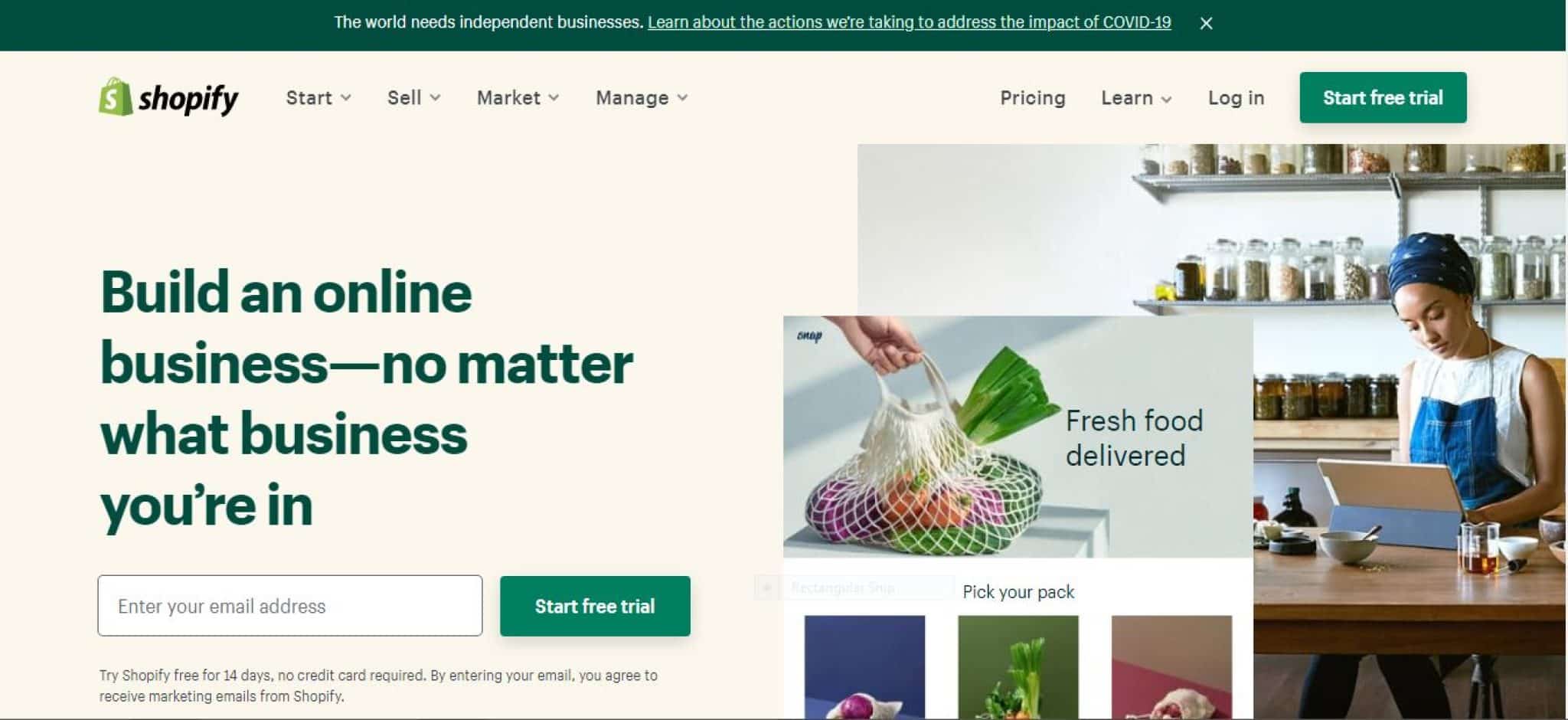 Shopify offers a different approach to eCommerce business by engaging in a decentralized market. It creates a huge platform where millions of other businesses can create their own market space. It provides a convenient way for retail businesses to manage, track orders and inventory, sell, dispatch the product from their customized website thereby removing the intricacies of building a stand-alone eCommerce website
Shopify generates revenue by charging a monthly subscription for the use of its service. It also provides businesses hosted on their platform powerful tools that help them find customers and drive sales like shipping, payment gateway, marketing services, social media distribution, and security. They have become so popular that a lot of household brands and emerging businesses are already on the platform to have an alternative to the Amazon market place. Shopify also comes in a mobile app that can directly help you manage your business from your mobile device.
With the revenue of $1.578B for the full year 2019, Shopify comes ninth on the list of the largest eCommerce companies in the world.
You have access to various E-commerce website to choose from
You can set up an account easily on the Shopify platform
It does not have very high search optimization
You have a subscription fee to use its service and tools
---
---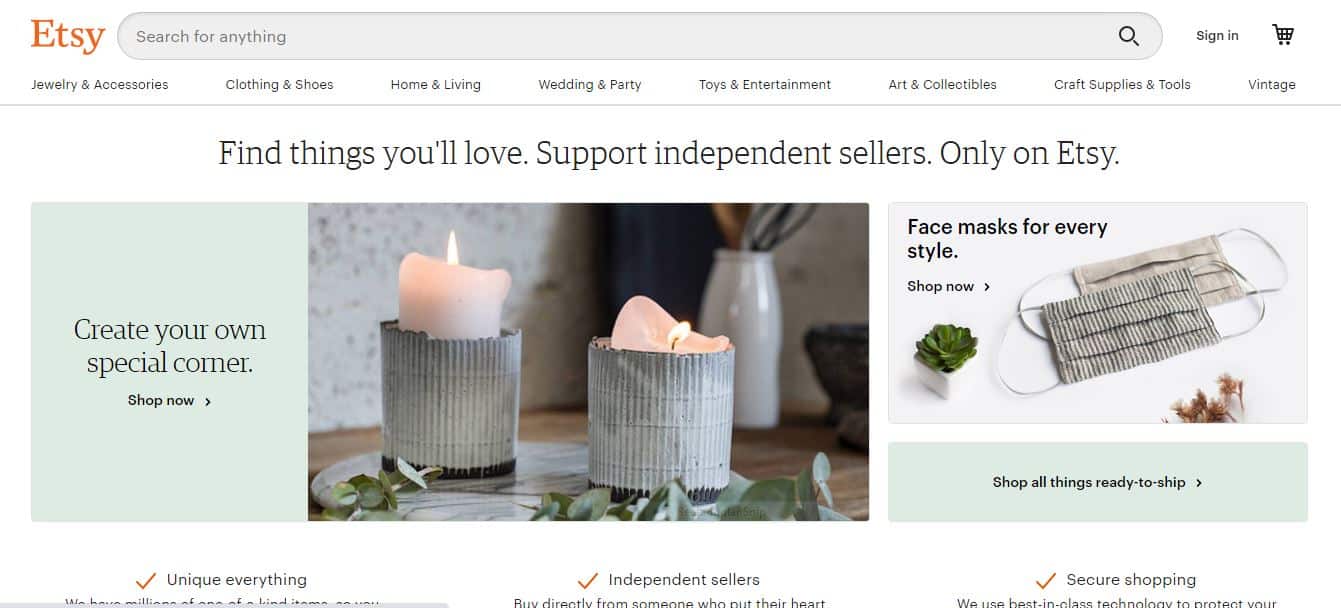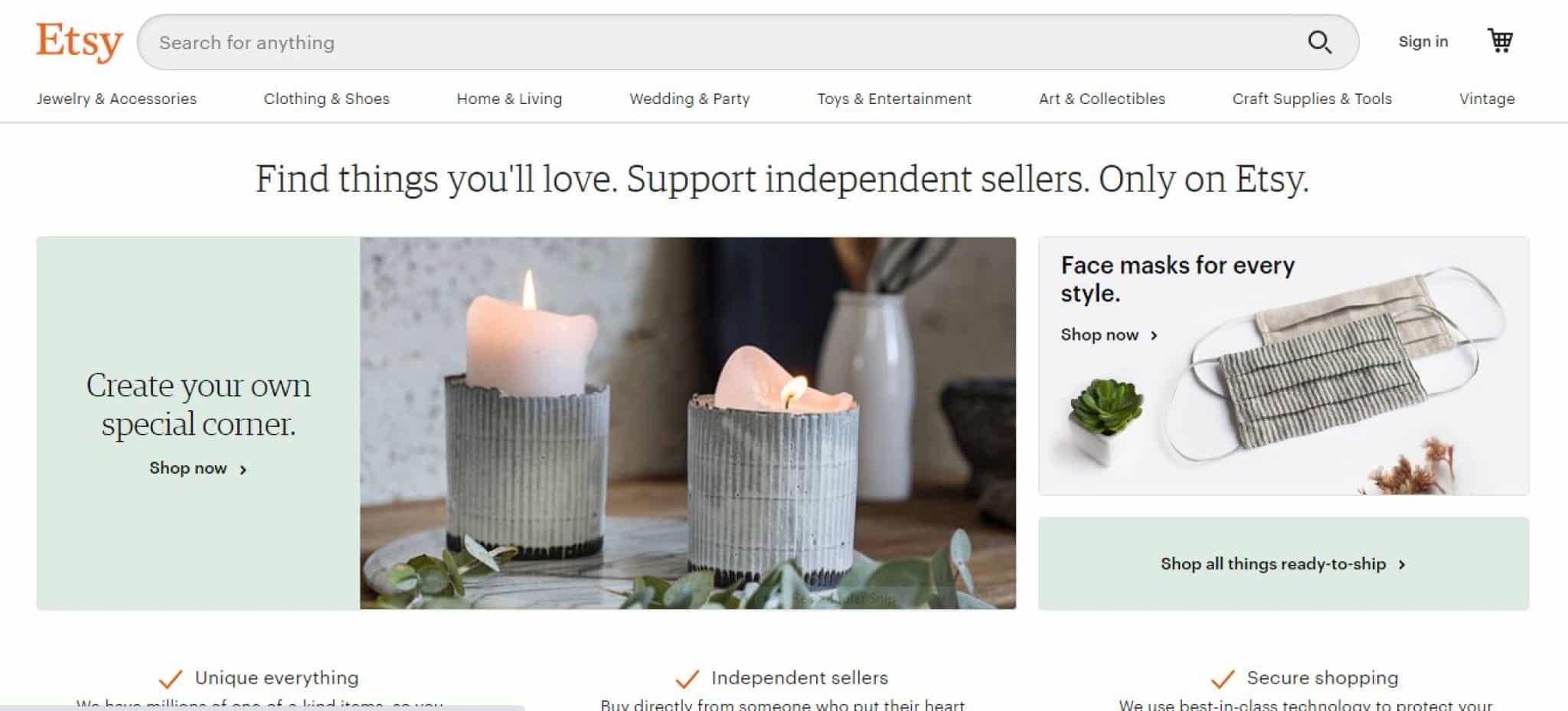 If you're a lover of innovative handcraft items, perfect handmade gift, vintage & on-trend clothes, unique jewelry then look no further. You won't find a better shopping site in this category other than Etsy.com. While it still falls below the likes of Amazon and eBay in the ranking, Etsy still commands a huge customer base that patronizes the store for homemade authentic products.
The company was founded in 2005 and over the years, has built a great reputation for its quality, product value, and unique products on display and its accessible customer care. Etsy is a very safe shopping site and even made more credible with its quick return policy. Unlike Amazon or Wal-Mart, these will varies from seller to seller which means it isn't always guaranteed you will get your money back from a purchase order.
Etsy offers fraud protection for both buyers and sellers through the resolution page. One unique part of shopping on Etsy is the possibility to purchase in bulk with some sellers which will surely entitle you to bulk discount. Etsy's revenue comes from market place transaction levied on seller's list items
With the revenue of almost $799.3 million at the end of December 2019, Etsy.com comes tenth on the list of the largest eCommerce companies in the world.
They offer a variety of cool handcraft and unique items that might not be found on other shopping sites
Response by buyers is relatively slow
The Etsy order resolution process is not top-notch
---