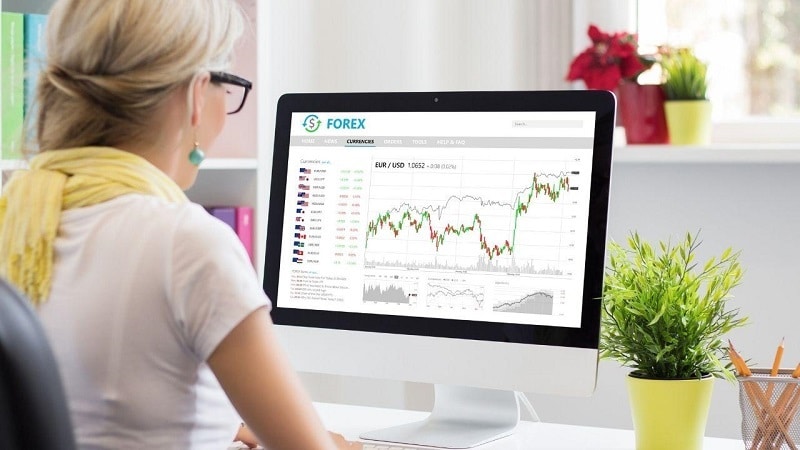 If you're going to trade online or become involved in CFD's (Contract For Difference) trading, you'll need to know which platforms are the best.
---
The Top 7 Online Trading Platforms This Year
As 2021 gets into full swing, it would be safe to assume that the vast majority of the population would just like life to get back to business as usual. Speaking of business, the face thereof has certainly changed. The word 'zoom' has become common place in our vocabulary, working from home has become a lot more prevalent and the concept of hygiene has been kicked into overdrive.
Vaccination is sure to visit us all, and by choice of course. In fact, now might just be the best time to get in on the online trading game. With vaccine roll-outs imminent around the world, whose share price will rise? Whose will fall? Johnson & Johnson? GlaxoSmithKline?
The time to join a trading platform could be spurred on by the current global living conditions we're all experiencing or simply by your need to seek out a new side hustle, either way you look at it, there's the possibility of profit to be had. The question now is which trading platform offers the best investment account option for you?
With all this in mind, let us now look at the top 7 online trading platforms of this year.
---
1. City Index UK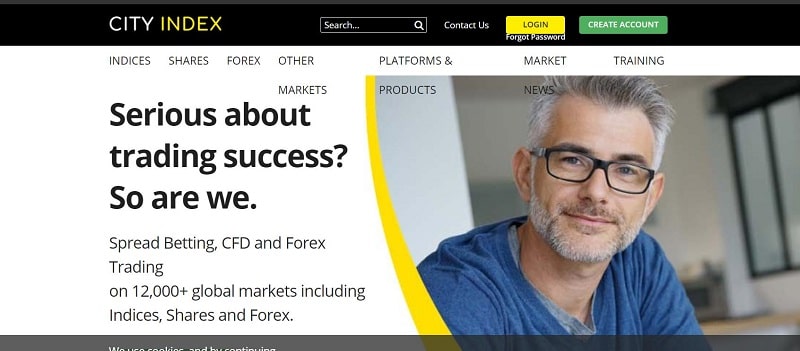 If you're looking to get a clear understanding on how spread betting works, then look no further than City Index. Based in the heart of London and with over 35 years of experience, City Index offers over 12 000 markets for would-be traders from which to choose.
Forex trading, spread betting, CFD's (Contracts For Difference), it's all here. Trade on commodities like crude oil or sugar or opt for share trading on everything from Nike to Microsoft.  City Index provides all the essential trading tools and products to best assist, equip and educate its traders.
---
2. Plus 500

How is it possible to speak about the world of online trading without speaking about Plus 500? Based in Australia with offices in Sydney, Plus 500 provides its users/traders with commodities, CFD's (Contracts For Difference), EFT's (Exchange Traded Funds) and cryptocurrencies. Plus, the company has sponsored Swiss Super League champions BSC Young Boys, Poland's champions Legia Warsaw and Atalanta B.C.
---
3. Robinhood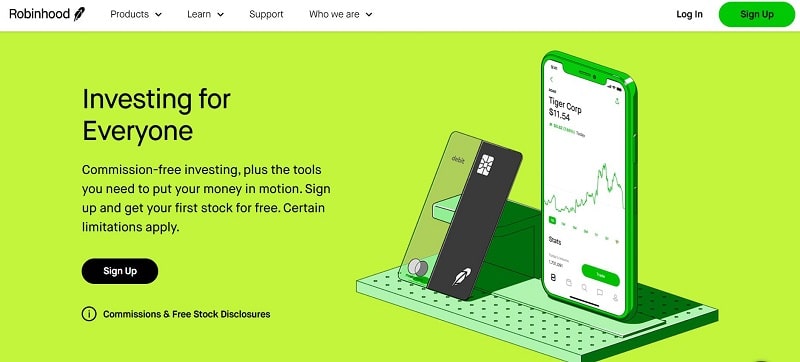 Founded by two Stanford classmates, Robinhood offers something a little different from conventional online trading platforms in that it doesn't provide a demo account. Most online trading platforms provide demo accounts to give users the chance to get a feel for the financial environment.
However, while Robinhood may not provide a demo account, it does let users make an exceptionally low minimum deposit of $10.  It's financial portfolio is also different and includes and is not limited to individual brokerage accounts, retirement accounts and real estate investment trusts.
---
4. XM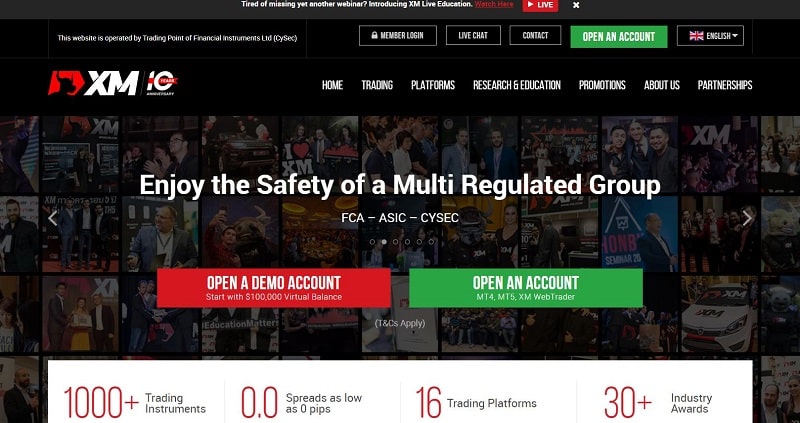 XM is one of those online trading companies that appears to go out on a limb to get your business.   Like most web-based trading companies, XM offers new users a demo account with up to $100 000 worth of virtual money (play money).
Their main focus is CFD's (Contract For Difference) on metals like platinum, commodities such as cocoa, energies such as gas, and on stock for than 600 companies. They also provide traders with unlimited video tutorials and free daily technical analysis.
---
5. Octa FX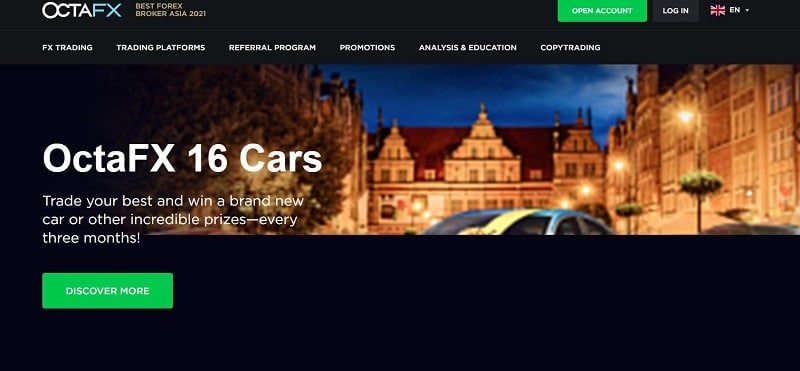 Octa FX is another one of those 'throw everything but the kitchen sink' online trading platforms. But this is not to imply that the product on offer isn't appealing.
From hefty new trader bonuses to the possibility of winning a new car, Octa FX meshes entertainment with the chance to profit from CFD's (Contract For Difference), incredibly low spreads, cryptocurrencies and commodities.
---
6. eToro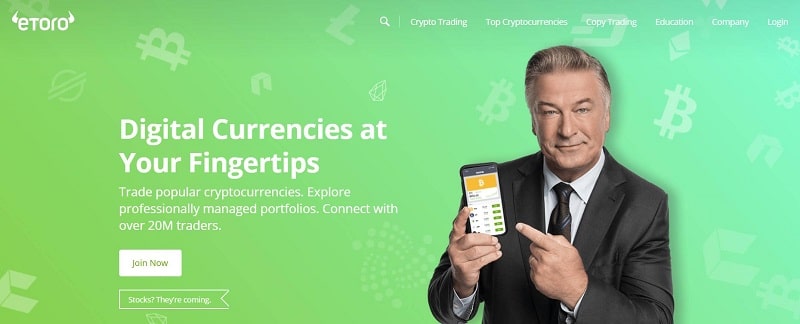 These guys and girls must be doing something right if they managed to get Hollywood heavyweight Alec Baldwin to appear in a number of funny and amusing adverts. Maybe the price was right.
Etoro differs from other online trading platforms in that it promotes a type of social trading. In other words, it espouses the idea of trading made easier, and it makes this possible by allowing the user to copy the trades of an already top trader and then to automatically implement it.
---
7. IQ Option

Founded in 2013 and boasting more than 40 million members. IQ Option specialises in stocks, forex, and cryptos. A refillable free practice account with up to $10 000 is available to new comers while all kinds of tools and products are there to assist users/ traders in making the most informed choices possible.
There's also a huge trade community that you can become involved with and this, in turn, can lead to the exchange of valuable information.