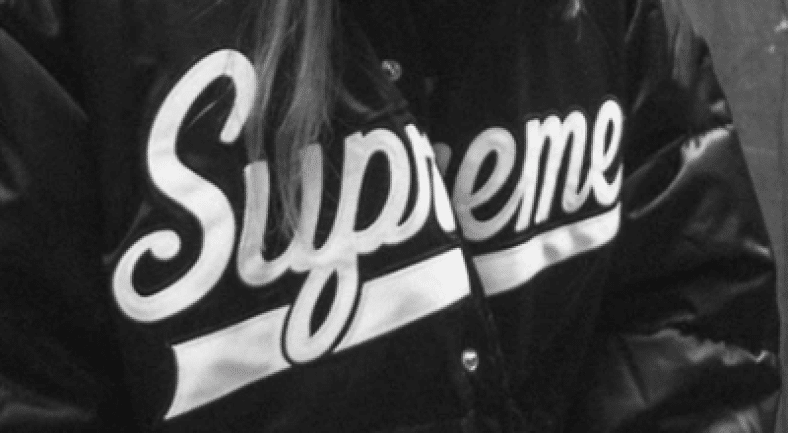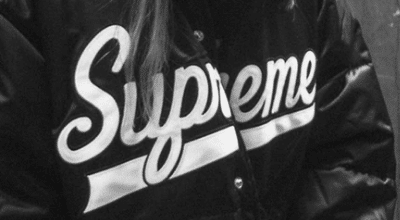 fRecommend, 
Dedicated Proxies from Myprivateproxy.net
No sports game is complete without shoes. With a wide range of brands selling shoes, getting them at reasonable prices is most important. But limited sneakers are not easy to get as they get sold almost instantly. Every second count, when you are copping sneakers online.
Supreme Bot improves your chance of getting these limited edition shoes
. You get a chance of one in a hundred or one in a thousand, to get a sneaker.
The Basics of Proxies:
In layman terms, proxies are used to provide mediation between clients who seek resources from other servers. The client first connects to the server, with the proxy, and requests information, which the proxy provides by applying its filter guidelines. The information is then sent to the user. Proxies are commonly used for security reasons to protect from attack and prevent unexpected access.

Proxies are typically used for both legal and illegal purposes. When they offer security and act for the client, they are for legal purposes. Basically, proxies provide privacy and anonymity while surfing. Sometimes, the proxy servers can also be used to reduce privacy from the user.
It monitors the traffic from the user.  A user will not be able to detect the proxy server. However, the internet requests are directed through the proxy. Forward and reverse proxies are commonly used proxies.
The Role of Proxies
Proxies are most important to improve your chances of getting these sneakers. When you have proxies, you get different IP addresses, and your chances of getting banned decrease dramatically. Even if you use bots, your IP address will not change and your chances of getting identified will still remain the same.
But if you use proxies, your chances of being identified become remote. Proxies help you to get more IP addresses by which your identity will remain undisclosed. By using Proxies, your true IP address and identity will remain hidden. Your location cannot be traced.
More about  proxy server read, Proxy Guide for beginner
The Role of Supreme Bots
With Supreme Bot, you can get limited releases as the buying process is automatic. It is a standalone program by which you will not require a browser. This will increase your buying process. Supreme Bot also supports stores across the globe such as in the US, Canada, Japan and in EU stores.
Apart from these services, top customer service is provided to help users when face difficulties. The Supreme fans are ever on the increase and the Supreme Bots have helped many users.
When you use Supreme Bot, you will have to provide different information, regarding the sneaker, ordered. The color and size have to be specified according to your requirements. The refresh time and the wait time have to be allotted. The proxy address will have to be specified. With Supreme bots, the entire task is done automatically. It can handle almost 15 tasks or more at the same time. This is not possible when you do it manually.
One of my Best favorites is, Supreme Bots from anothernikebot.com
The Role of Residential Proxies
Sneaker accounts only allow you to use a single account to buy the limited edition of the sneakers. You should use proxies to buy multiple sneakers to get more limited releases. Residential IP addresses source IP addresses from Internet service providers. Therefore, every request you send to the Supreme website is received as an actual mobile device in a real residential place.
Using residential proxies prevents the Supreme website from detecting and blocking your account. It also allows you to use Supreme bots to buy sneakers. The whole process involves configuring the proxy settings on your browser, sending the request to the proxy server, and choosing a location. You can then run the bot application on the Supreme site to buy the sneakers.
Residential proxies guarantee that your connection is secure and all your information remains private. Choosing different locations when buying Supreme sneakers increases your chances of getting the limited editions of the sneakers.
Buying multiple sneakers involves using different credit or debit cards. A residential proxy will guarantee that all your information is kept private and secure. The proxy server sends and receives requests on your behalf so that your IP address remains hidden. Therefore, you remain anonymous, and your information remains secure.
Recommend, Residential Proxies from Luminati
The Role of Private Proxies
While choosing a proxy, you should choose Private Proxies as they offer better speed. The public proxies are not as fast. When it comes to copping a pair of sneakers, speed is most essential. The geographic location is also an important factor. As there are time-based filters, stores give preference to local areas for shipping purposes.
Proxies that provide nearby locations help users to provide a false address that will increase their chances of clinching sneaker deals. Though public proxies are available for free, they are unreliable and slow. This will disrupt the entire task of copping sneakers. Further, there will not be ads to disturb the user.
The proxies will have to be shared and the payment information may fall into wrong hands and there are several chances of being wrongly used. Private proxies will not share your sensitive information with other users and there are no disruptions, such as unwanted ads interfering, when you are copping sneakers. As speed is most essential, the role of private proxies is most important, when you cop sneakers.
Recommend, Dedicated Proxies from Myprivateproxy.net and The Social Proxy 
Without Proxies Only Bots
As the craze for sneakers and clothes are increasing through the new release and limited editions, the use of proxies is also on the increase, to avoid getting banned. As soon as you use your bot, your IP address will get banned, as the computer will understand that the record speed access is humanly impossible.
Nike, Adidas, Supreme, and Foot sites are already programmed with DDOS attacking filters which will identify the bot action and get your IP address banned. Once you purchase proxies, you can use each slot of the bot for each proxy and you can start your task. You can use your proxies and look like different customers.
Your bot will remain anonymous with different IP address and the firewall will not identify you, nor will you get banned. But care should be made to use only one proxy per task to avoid getting banned. Proxies can be bought in packages according to requirements.
Proxies are available in packages of 10, 25, and 50. For larger quantities, they are available as 100 and 250 also. You can check out on multiple items within seconds and you will not get banned.
Proxies + Supreme Bots to cook
An online buyer who wants to cop sneakers by the traditional way is unable to cop any sneaker and the entire deal closes even before he has time to enter the site. As each second counts, the tasks cannot be performed through the traditional mode by human effort alone. When you have access to bots, the automated buying is done within fractions of a second as the entire process is automated.
As resale prices are highly inflated, the buyer is left with no options but get the sneakers on resale by paying a very high premium. With proxies for supreme bots, the entire job is done easily and speedily without getting banned. Your chance of coping with your sneaker on the Jordan release or on Yeezy increases.
There are many features in these bots that help sneaker lovers get their limited releases. Aided by proxies, your chance of copping your favorite limited release sneaker is just within reach. Keep every other detail ready, such as your payment details, so that the entire process of getting your sneaker is smooth. You can get the best user experience with proxies and Supreme bots.