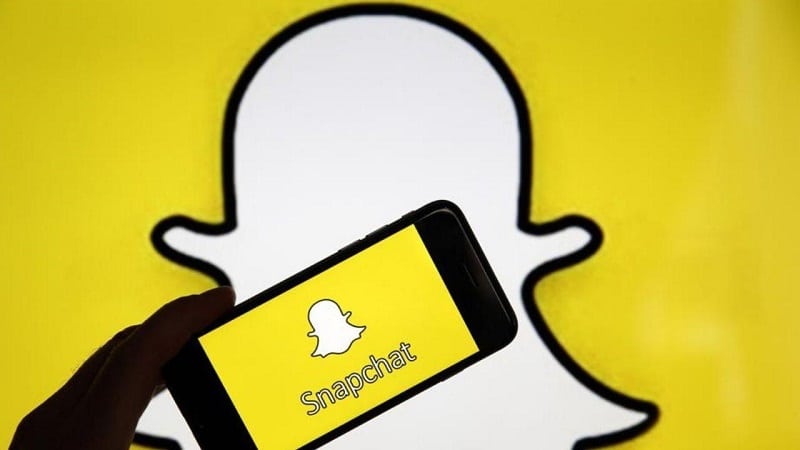 If your child has a smartphone, then it's more likely they use several social networks as their communication mode. One of the most popular photos and massaging apps for a younger audience is Snapchat.
It's viral thanks to its user-friendly interface, fun filters, and throwaway nature of the shared content.
You might be wondering what your kids are doing while on Snapchat, and the only way to find out is by looking through their phones. It can be hard to access their account; that's why solutions such as Fonemonitor will help track their activities in secret.
This article will show you how to access your children's Snapchat and how you can keep them safe.
---
Part 1: Is Snapchat safe for kids?
Snapchat may seem harmless, considering how fun it can be. However, parents should be alarmed by it because of the following reasons:
Kids can spend all day on Snapchat, and that eventually leads to phone addiction.
Since shared snaps and messages disappear in seconds, children often end up sending inappropriate content to their friends.
Snapchat, like any other social platform, is full of predators that can get in touch with your kids. These criminals do the unthinkable. They can lure them into sending provocative photos or even track their whereabouts using SnapMap.
Snapchat has been under scrutiny due to privacy breaches and security concerns. Your child's photos might get leaked on the web and could lead to cyberbullying, which will then damage their self-esteem.
How to keep your kids safe on Snapchat using Fonemonitor
Parents around the globe are currently keeping tabs on their kids' Snapchat using the FoneMonitor app. It has proven to be the most potent monitoring app for Snapchat, with over 1 million subscribers.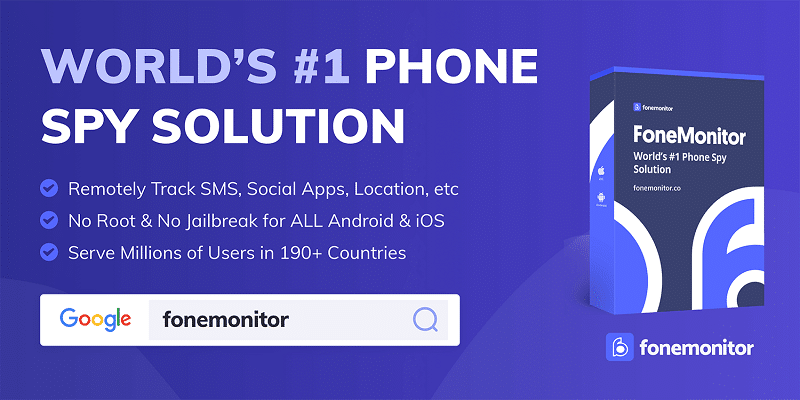 With over 35 exclusive features, FoneMonitor can see Snapchat activities and other social sites, including Facebook, Instagram, and WhatsApp. For this reason and many other capabilities, FoneMonitor has gained recognition from prominent media outlets, like Forbes, TechTimes, CNET, etc.
First, you've to create your own FoneMonitor account, purchase a subscription plan, then log in using your favorite web browser anytime, anywhere. Once you're on the dashboard, click on the "Snapchat Spy" feature to see what's happening on your kid's Snapchat in real-time.
For more insight, read this post to know more about FoneMonitor functionality.
---
Part 2: How FoneMonitor Makes It Possible to Access Snapchat
They're not one or two, but numerous aspects that make FoneMonitor possible to access Snapchat. Because of its bleeding-edge technology, the app can monitor your kid's Snapchat for both Android and iOS in secret.
Most phone monitoring tools require admin access to the device to gain control over the target phone. FoneMonitor is free of such requirements. If your kid's device runs on iOS, you don't have to jailbreak or touch it to set up FoneMonitor.
All you need is the child's iCloud ID to configure everything within minutes. The FoneMonitor design utilizes the iCloud backup feature to sync all data saved on the kid's Snapchat into your dashboard. You don't have to install any other app on your/ kid's phone.
For Android devices, you must download and install FoneMonitor 2MB app on the kid's gadget. Once installed, you can hide the app icon to activate stealth mode.
There'll be no signs of battery consumption or resource use to get flagged working silently in the background. All this is possible without even jailbreaking your daughter/son's phone.
---
Part 3: What can you view on your kid's Snapchat with FoneMonitor?
To keep your kids safe on Snapchat, start with knowing what activities keep them glued on the phone. They might be posting silly stuff, cyberbullying other children or getting cyberbullied, or even sexting.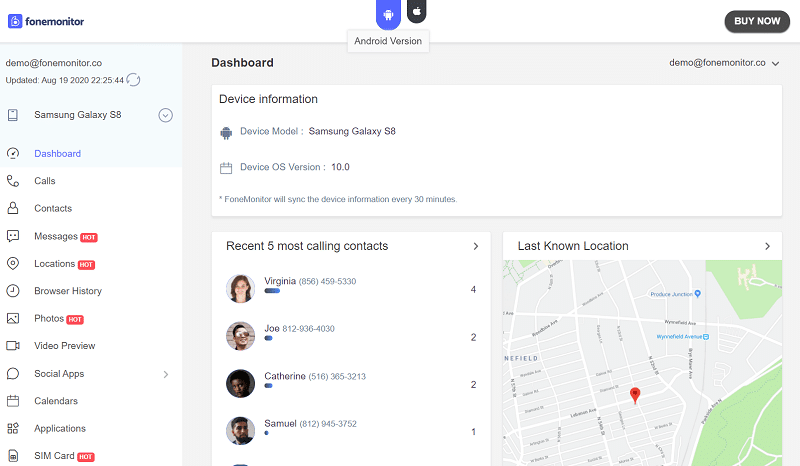 Using the FoneMonitor software, you can easily access their Snapchat activities and take the necessary precautions towards protecting them. Here are what you can view on their Snapchat:
Read all outgoing and incoming messages on Snapchat.
View contact details, i.e., phone numbers with their respective names
See when a conversation began, its duration, and the time they finished chatting, including the timestamps.
Take a look at exchanged snaps, photo gallery and shared videos.
Other than Snapchat monitoring, FoneMonitor allows you to:
Keep tabs on your kid's location
If you wish to know your children's locations and confirm if they're lying to you, especially teens, FoneMonitor got you covered. The app utilizes a GPS tracker to locate kid's phone current and previous locations. The map locations include a timestamp, address, and accurate coordinates.
Monitor browsing activities
The internet is full of information, and some of them can be harmful to your kids. Monitoring their online presence will allow you to protect them from predators, rapists, adult content, and violence. Using FoneMonitor, you can look at their browser history and even block specific websites.
Go to the FoneMonitor website to explore more amazing features.
---
Part 4: Multiple Reasons Why FoneMonitor is the Best at What it Does
It doesn't matter if you're not tech-savvy. FoneMonitor allows you to monitor your kid's Snapchat in a matter of minutes.
Setting up the app is quick and straightforward. It takes about 5 minutes of your time, and you're good to go.
The secret is to remain unsuspicious, and FoneMonitor discreet operations allow you to keep your children safe remotely.
FoneMonitor's online control panel is one of the best out there. It can open up in any web browser around the world.
There's no jailbreaking or rooting of your kid's device. Tampering with the device may void the phone warranty or make it vulnerable to external attacks.
Data security is a rising issue today. However, FoneMonitor is not like any other fraudulent apps. It offers data protection by syncing all information in real-time instead of storing them on the servers.
With 35+ features, FoneMonitor is the most cost-friendly app ever existed.
---
Wrap Up
Kid's safety is parents' responsibility, and if monitoring their phone activities will enable you to keep them safe, so be it. FoneMonitor parental control app was specifically designed to help guardians supervise their children's Snapchat activities. Go ahead and try it out!