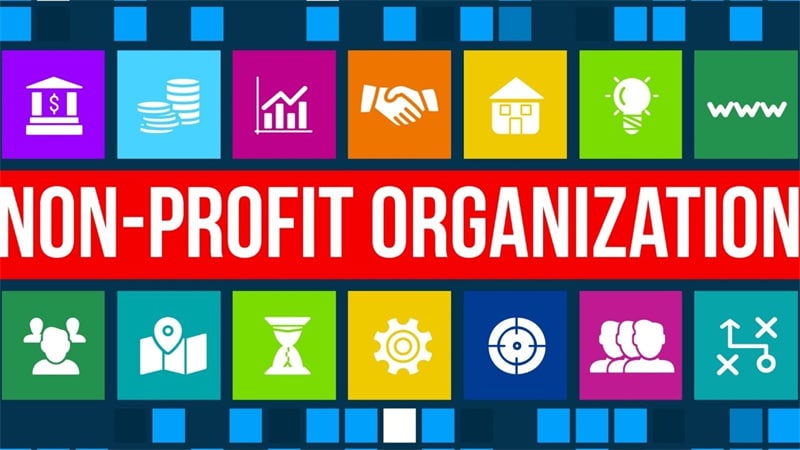 Running a non-profit organization is always challenging and stressful, as it involves a large number of activities, from accounting to membership management. Fortunately, today there are many software solutions that can help you manage your NPO efficiently with less effort.
Before choosing the right software for your non-profit organizations, we invite you to take a look at the background and consider the main peculiarities that distinguish NPOs from the rest and what kind of software suits them best.
---
What is an NPO?
As a rule, a non-profit organization (also known as NPO) is a legal entity whose main objective is to address community concerns, such as charity, social development, environmental protection, cultural heritage, among others.
The funds raised by a non-profit organisation come from donations or private actions and are used to continue the various tasks. The funds raised are not used as profits or benefits for the members of the organisation, as in the case of a for-profit company or entity.
Staff working in a non-profit organisation are usually volunteers, i.e. they are not get paid for their work. In some exceptions, specialists or additional paid staff may be hired for a specific activity or job.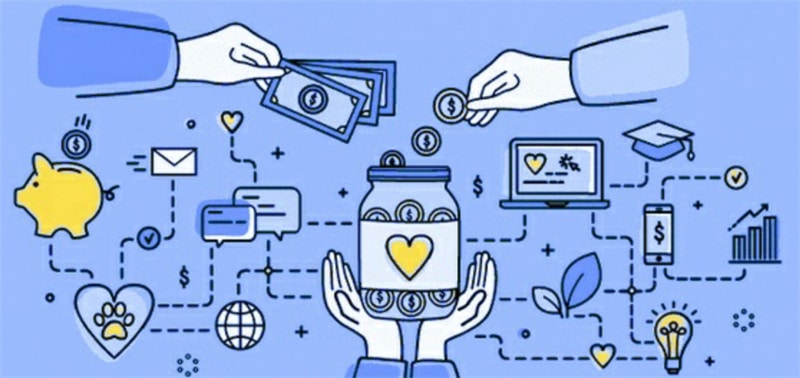 ---
Why open-source software is the best choice for non-profits
How that you know what makes NPOs so special, let's make up our mind on what software to choose to run such an organization. According to the Red Hat report on the use of enterprise open source in 2021, more and more companies are opting for open-source software tools, and this trend will further increase in the following years.
When it comes to non-profit organizations, open source is also the preferred option for some reasons:
Affordability. When compared with proprietary software, open-source is usually less expensive and more cost-effective, which is great for NPOs that can't afford to spend large amounts of money on software due to the specific features of their work. Some open-source developers even offer special
Better security. The core nature of open source makes is more secure by design. No one knows what lies behind the code of proprietary software. When using open-source tools, you can always check their source code to make sure there are no hidden vulnerabilities or backdoors.
Access to the latest innovations. The open-source communityis driven by enthusiasts and professionals who always keep up with the latest trends in software development. That's why open-source tools are usually up to date and offer an innovative user experience.
Now we can move up to the best solutions for NPOs in the following categories: office software, file storage and management, accounting, fundraising and volunteer management.
---
1. Office software
Any non-profit organization inevitably deals with electronic documents of different types, such as accounting reports, stock sheets, presentations, agreements, etc. That's why an office package with a word processor, a spreadsheet editor and a presentation tool is a must-have solution for all NPOs.
Taking into account the abundance of widespread formats, the ideal office software is expected to support both the Microsoft Office formats (docx, xlsx, ppts, etc.) and the ODF formats (odt, ods, odp). There also must be a set of collaborative features to make it possible to edit and collaborate on documents in real time, which is very important for remote teams.
Best pick: ONLYOFFICE Docs. It's an open-source collaborative office suite that is intended for deployment on a private server for more control over sensitive data. The software comes with three editors for text documents, spreadsheets and presentations and an intuitive user interface. ONLYOFFICE Docs fully supports Word, Excel and PowerPoint files and also works with the ODF formats.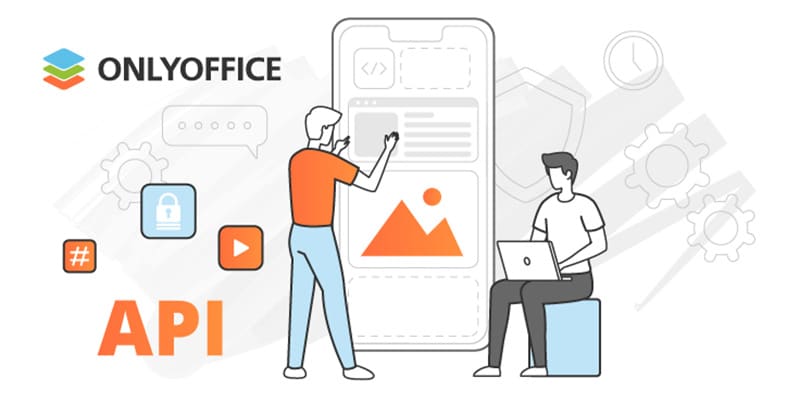 It has all the essential features to create and documents of any type and is great for collaborative work  — AutoSave, Version History, Track Changes, two co-editing modes, comments, user mentions and real-time communication. The availability of mobile apps for Android and iOS and a cross-platform client for Windows, Linux and macOS makes it possible to stay productive on the go and edit files locally.
NPOs can even get a free cloud office with the ONLYOFFICE online editors and a collaboration platform for free. Learn more here.
---
2. File storage and management software
Nowadays file storage solutions have become one of the most convenient ways to store data and information. There are so many storage service providers that sometimes it's very difficult to choose one. You can store your data in the cloud to have instant access to all important documents and files.
However, in this case, you have to share sensitive information about your members or donors with the service provider, so there exists a risk of being hacked. Or you can store your data on-premises making sure that no one can have unauthorized access to your files.
Best pick: Nextcloud. It's an open-source file storage platform that lets you keep and host your data between different devices (including desktop and mobile). With a strong focus on security and privacy, Nextloud is not only about file sharing but also features calendaring and social networking tools.
Also, there are a large number of complementary applications, available on the official app store, which allow you to extend the functionality of your Nextcloud instance with some additional applications, such as blogs, maps, multimedia players, office suites, video chats, task managers, notes or passwords, RSS readers and more.
By integrating ONLYOFFICE Docs with Nextcloud, you can even create a collaborative environment, where you can co-edit documents and share files with other users.
---
3. Accounting software
Although non-profit organizations have no purpose to collect a profit, they do need special accounting software because it helps them keep track of accounts receivable and accounts payable, have a comprehensive understanding of their financial health, maybe get an automatic expense report and plan out the budget for the foreseeable future.
As a rule, there is no need for an NPO to use a complex enterprise resource planning system (ERM). A simple accounting software tool is usually enough.
Best pick: GnuCash. It's an open-source accounting software tool, freely distributed under the GNU GPL license and available for Linux, Windows and macOS. Designed to be both easy to use and powerful, GnuCash makes it possible to keep track of bank accounts, stocks, revenues and expenditures.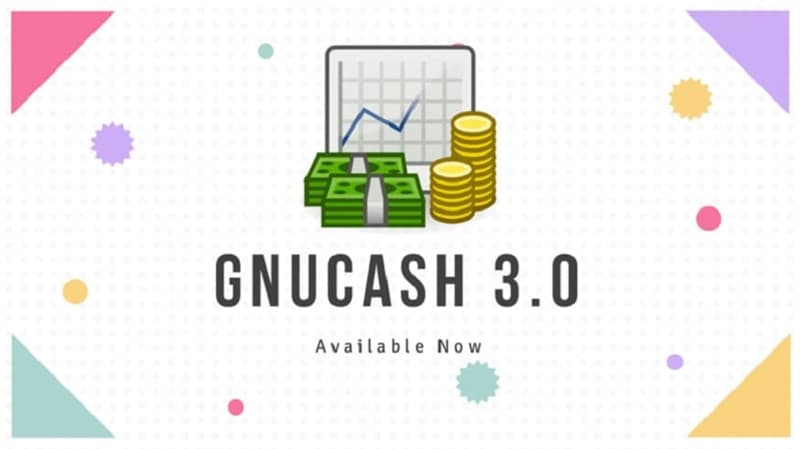 The software is based on professional accounting principles and comes with essential features such as transactions and financial calculations. Also, it supports a double entry system operations with multiple currencies.
---
4. Fundraising software
Due to their nature, non-profit organizations can't earn money as other for-profit businesses do. They have to rely on a business model that involves finding donors who are willing to contribute financially to the good cause on a voluntary basis.
At the same time, finding donors is not enough. It's also very important to build trust and make the donation process as easy as possible. Fortunately, there is special software that can help you build better relationships with donors and increase the visibility of your fundraising campaigns.
Best pick: Houdini. It's an open-source fundraising platform that is licensed under AGPL/LGPL and is available free of charge. Houdini makes it possible to build and deploy both simple donation forms and complex crowdfunding sites.
Forms are embedded in a website and used to accept donations through filling out customizable fields. With Houdini, you can even create a special website for your campaign and manage everything from workshops to mobile payments.
---
5. Volunteer management software
It's impossible to imagine a non-profit organization without volunteers. Since they play such an important role, it might be a good idea to use software to manage volunteer databases and build relationships with them.
Volunteer management software allows you to keep track of all active and inactive volunteers, categorize them by different parameters, such as availability, age, gender, geographical location, etc. Thus, you can streamline all your administrative work as a non-profit that involves volunteer recruiting and training.
Best pick: OpenVolunteerPlatform. It's an open-source volunteer management platform that allows you to automate volunteer work. The platform is an application that integrates with various open source technologies to provide you with ready to use solutions, including volunteer databases, reports and statistics, management panels for creating volunteer actions, automatic scheduling and time management, etc.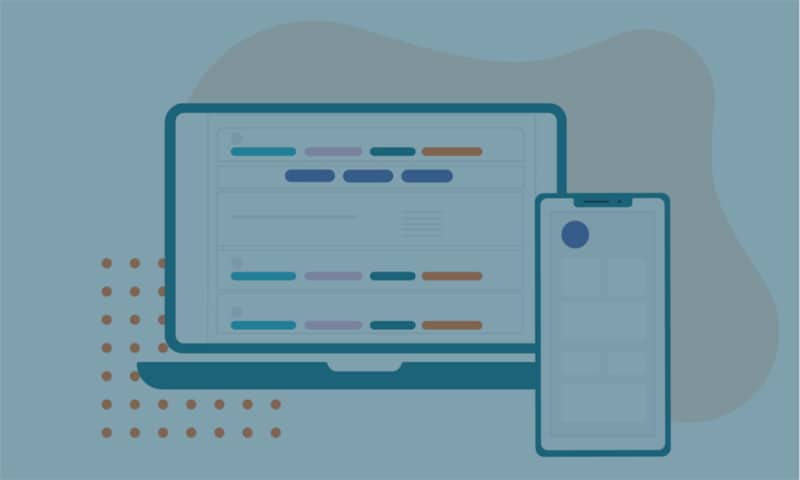 ---
Conclusion
As you can see, the open-source software industry can provide non-profit organizations with many amazing software tools to help them better address different community concerns. Do you know any other useful solutions for NPOs? Let us know by leaving a comment below!