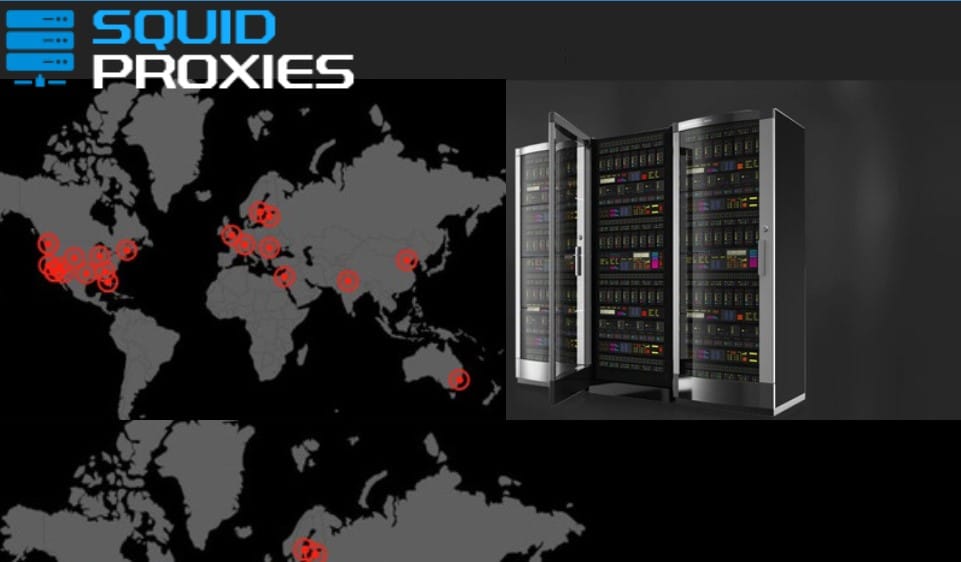 SquidProxies have been in the proxies business since 2011, and they provide the best private and shared proxy services on the internet.
Their proxies are guaranteed to work on the internet, and they provide fast and reliable proxies for people to use. They have the best packages of private as well as shared proxies, their proxy management is great, and they provide very good support to their customers.
---
Overview
Currently, Squidproxies is only providing two types of proxies on their website
Private Proxies
Shared Proxies
SquidProxies DetailsUser RatingUser Reviews
| | |
| --- | --- |
| Dedicated Proxy | Yes |
| HTTP/HTTPs Proxy | Yes |
| Socks5 Proxy | No |
| Speed | 1000 Mbps |
| Multiple Cities | Yes |
| Multiple Subnets | Yes |
| Bandwidth | Unlimited |
| Uptime | 99.9% |
| Non – Sequential IP's | Yes |
| Customer Support | 24/7 Ticket Support + Live chat |
SquidProxies Review
0 out of 5 stars (based on 0 reviews)
User Reviews
There are no reviews yet. Be the first one to write one.
---
SquidProxies provide their customers with HTTP/HTTPS proxies. This means that the proxies can be used and are compatible with all the popular browsers like Google Chrom, Firefox, Safari, etc. These proxies provide high-level anonymity on the internet as they support HTTP/HTTPs proxies.
SquidProxies are providing fast and reliable HTTP/HTTPS based proxies which are better than the other proxy providers out there. These proxies are a perfect option for those people who are looking to do SEO work with private proxies and use web scraping tools. Squidproxies provide proxies which are fully compatible with web scraping tools such as ScrapeBox. However, a certain web scraping tool Xrummer, which is used for posting backlinks is not allowed on the proxies, and the proxies are incompatible with it.

SquidProxies are currently providing only two types of proxy packages, Private proxy package, and shared proxy packages. Their proxies work for every legal use on the internet, and for that, they provide a guarantee. If your proxy does not work or you are not satisfied with their product, you can easily get a refund and get your money back. They provide proxy which is directed more towards online marketers, with their shared and private proxies for the best marketing. They have fast and reliable servers, packing a speed of 1000 MB/s and high anonymity, all of this at an affordable price.
SquidProxies is one of the leading online proxy selling platforms on the internet and have surely made their name in the proxy business through its quality service and are a trustworthy website. SquidProxies provide you with the best advantages when it comes to using their proxies, which are explained as follows.
Trustworthy Leading Proxy Seller
SquidProxies has been in the proxy business since 2011 and has made a huge name in the proxy market. They have hundreds of thousands of customers from all around the world to turn towards them whenever they need proxies. It is safe to say that SquidProxies has become one of the major, if not, The leading proxy seller on the market.
SquidProxies was launched back in 2011. Being an old company, They have a lot of experience on their hands which you can benefit from if you are using their proxies. SquidProxies has been ranked Top proxy company by many websites on the internet, and there's a reason for that.
SquidProxies have surely proved itself as a trustworthy Proxy seller. They provide the best quality proxies with a minimal percentage of fault. If you experience any issue with their website, they have very fast customer support that will be able to help you out!
Although SquidProxies is only providing two types of proxies on their website, their proxies are more efficient and will work wherever you want them to.
Numerous Locations
SquidProxies is providing more than 25 Locations from all around the world. They provide USA locations as well as International locations and you can easily choose whichever location you want from the website.
If you are unsure of which location that you want to choose from, You can easily check the datacentre map given on their website. It is more convenient to choose the location which is the nearest to you as it provides better speed and ping when using the proxy.
Following are the locations which are provided by SquidProxies.
USA LOCATIONS :
| | |
| --- | --- |
| Cities | States |
| Atlanta | GA |
| Chicago | IL |
| Dallas | TX |
| Hawthorne | NJ |
| Los Angeles | CA |
| Kirkland | WA |
| New York | NY |
| Tampa | FL |
| Pheonix | AZ |
| Scranton | PA |
| Seattle | WA |
| West Hollywood | CA |
INTERNATIONAL LOCATIONS :
Countries
Zurich
Switzerland
Sweden
Romania
Panama
Israel
Estonia
Australia
China
India
Unlimited Bandwidth
All proxies that you buy from SquidProxies comes with Unlimited bandwidth. This means that you do not have to worry about any sort of data limit when you're using the proxy, and you can use the proxy to the fullest.
Most proxies come with a bandwidth limit, and once you finish up on that limit, you cannot use the proxy anymore.
In the case with SquidProxies, there's no such thing as a Limited Bandwidth. There are no restrictions when it comes to using your proxies limitlessly. You can use your proxies as much as you want, provided that you pay for them each month.
Best Proxies For SEO
The proxies that SquidProxies is providing provides a great use in the SEO world. SquidProxies provides proxies with faster connection speed, which is perfect when you are using SEO softwares like ScrapeBox.
If you are looking for special proxies which are to be used on ScrapeBox only, SquidProxies has got you covered!
Proxy Authentication and IP Refreshing
Proxy Authentication is a way for proxy selling companies to allow their customers to secure their proxies. Currently, SquidProxies is only providing one method of proxy authentication.
Only One type of Proxy authentication method is giving on their website. There is no option for Username/Password Authentication. On a positive note, IP authentication is a great way to authenticate your proxies. You can easily register the IP addresses that you wish to authenticate and use them to access your proxies whenever you want.
Moreover, SquidProxies offers you a monthly IP refresh that you can use to refresh your IP address of the proxies every month after paying your proxy renewal payment for the next month. Although they provide fresh IP addresses for their proxies, Having a second option for an IP refresh is great!
Blistering Speeds and Better Uptime
SquidProxies provides blistering speeds on their proxies with 1000+ Mbps server speeds. Having a greater server speed ensure the better quality of the proxies which provide a smoother experience once you start using the proxy on the internet.
SquidProxies provide faster speed on their worldwide servers which makes their international customers a convenient way to choose their proxies and get the proxy speed they want
Affordable Proxies
SquidProxies provides great proxy packages on their websites that you can choose from and you can select the different types of proxies from their categorically separated proxies like Dedicated Proxies and Shared Proxies. The proxy packages which are listed on their website are as follows.
Private Proxies
Private proxies are the type of proxies which have a dedicated IP address and is allotted to a single user. Private Proxies are the best since they offer more control and also because you are the only one using the proxy unlike shared or open proxies.
SquidProxies provide the best proxies for use on social media website and also for Marketing, Sneaker Bots, SEO and more!
| | | | |
| --- | --- | --- | --- |
| Package | Multiple Cities | Multiple Subnets | Price / Month |
| 10 proxies | 2 | 4 | $24 |
| 25 proxies | 3 | 6 | $48 |
| 50 Proxies | 4 | 8 | $87 |
| 100 Proxies | 5 | 10 | $160 |
| 200 Proxies | 6 | 12 | $290 |
| 350 Proxies | 7 | 14 | $455 |
| 500 Proxies | 8 | 16 | $575 |
| 1000 Proxies | 9 | 18 | $910 |
| 2000 Proxies | 10 | 20 | $1500 |
It is also noticeable that the higher than proxy package is, the lesser you have to pay per proxy. That is why you save more if you buy higher proxy packages and get the most benefit out of these proxies.
Shared Proxies
Shared Proxies are the type of proxies which are not entirely used by a single user. Rather than that, they are used by a limited amount of users who pay for it. Shared Proxies are generally cheaper than Private proxies.H
However, they are not suitable if you wish to use them on social media websites. Shared Proxies are not suitable if you wish to use them for marketing or Softwares like ScrapeBox as they are not entirely secure and reliable variations of proxies. They are great for general browsing, surfing, Unlocking Blocked websites, etc. Following are the proxy package for Shared Proxies.
| | | | |
| --- | --- | --- | --- |
| Package | Multiple Cities | Multiple Subnets | Price / Month |
| 100 proxies | 4 | 8 | $100 |
| 250 proxies | 5 | 10 | $225 |
| 500 Proxies | 6 | 12 | $400 |
| 1000 Proxies | 7 | 14 | $650 |
| Custom/ 2000-5000 | 8+ | 16+ | Custom |
Refund Policy and Customer Support
SquidProxies has great customer support on their website, and if you have any queries related to their website or their products, you can easily contact them via Support Ticket or by email.
Customer support is very supportive and replies quickly without wasting any time. Good customer support is like the backbone of a good website. It is safe to say that SquidProxies has a pretty strong backbone.
Using their 3-day refund policy, you can easily get a refund of your money if you do not like the service that they are providing. This is a great feature as you can test their product for a duration of three days and if you don't like what you're paying for, you can get an instant refund.
No SOCKS Proxies
We all know that SOCKS proxies are the best for use on the internet. Unfortunately, SquidProxies is not currently providing SOCKS proxies in its proxy packs. Moreover, The owner of the SquidProxies has seems to be a lot lazy as there have been no reports of new features being added to the website itself. Maybe we can expect some changes in the future. Who knows?
Does not Support Xrummer
Xrummer is an SEO tool developed by the Russians which can be used to create and send backlinks. It is a very interesting and high demand program. Unfortunately, SquidProxies does not support Xrummer, which is a major setback for SEO geeks.
Proxy Authentication
SquidProxies only supports a single type of proxy authentication method which is IP Authentication. They have not provided a second authentication method which is Username/Password Authentication. The need for a secondary authentication method is essential and necessary as it provides more control over your proxies and makes it easier for proxy users to access their proxies.
---
Do we recommend SquidProxies
Yes, we definitely do. SquidProxies has established itself as a trustworthy and leading company on the internet when it comes to proxies. They have surely strengthened their grounds based on their experience since they started in 2011 and have evolved into a leading proxy company with data centers all across the globe.
SquidProxies is one of the leading proxy companies on the internet and is one of the few which have a vast experience in the proxy field, which is why they should be everyone's choice when it comes to using proxies.
Submit your review