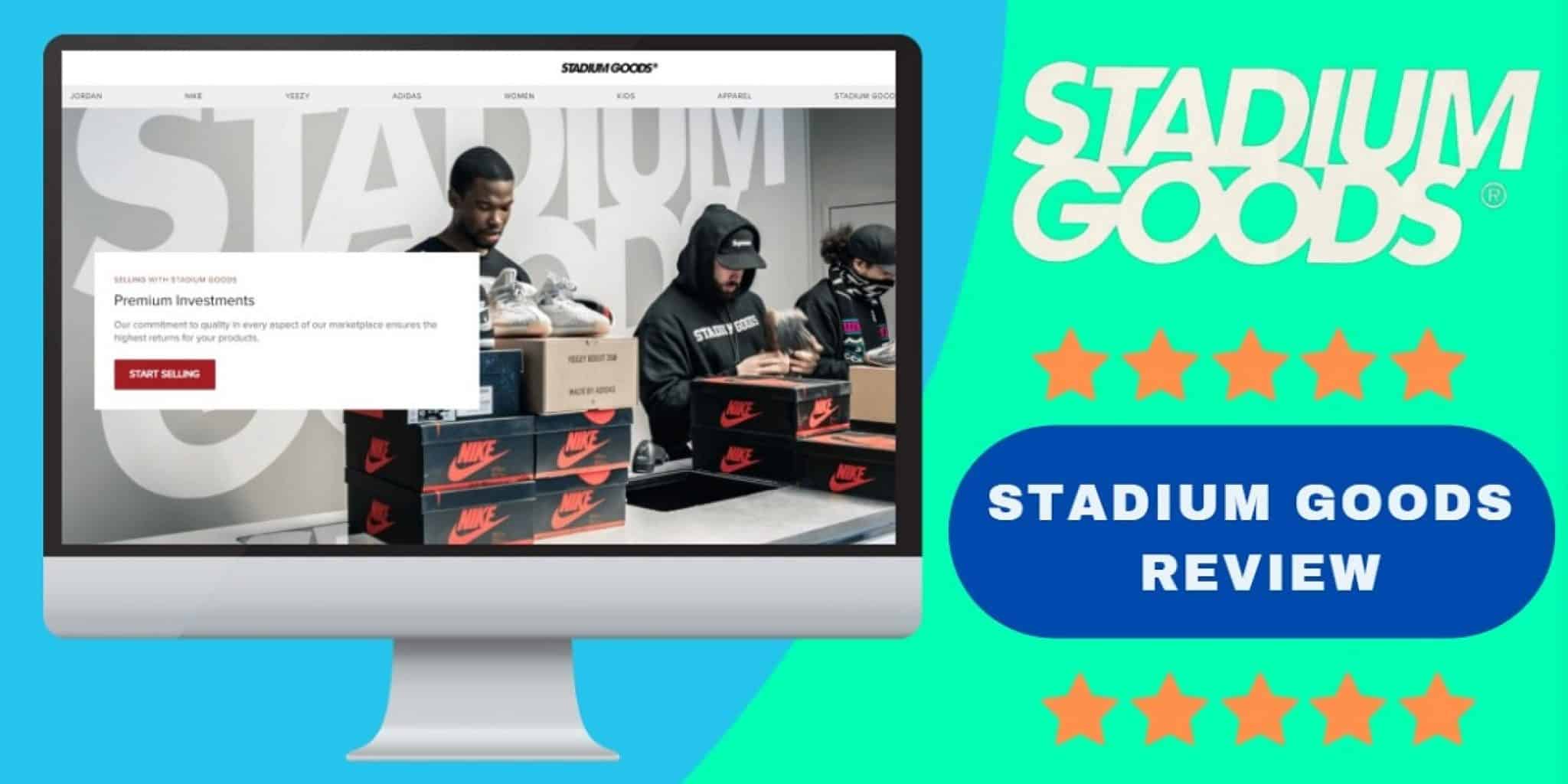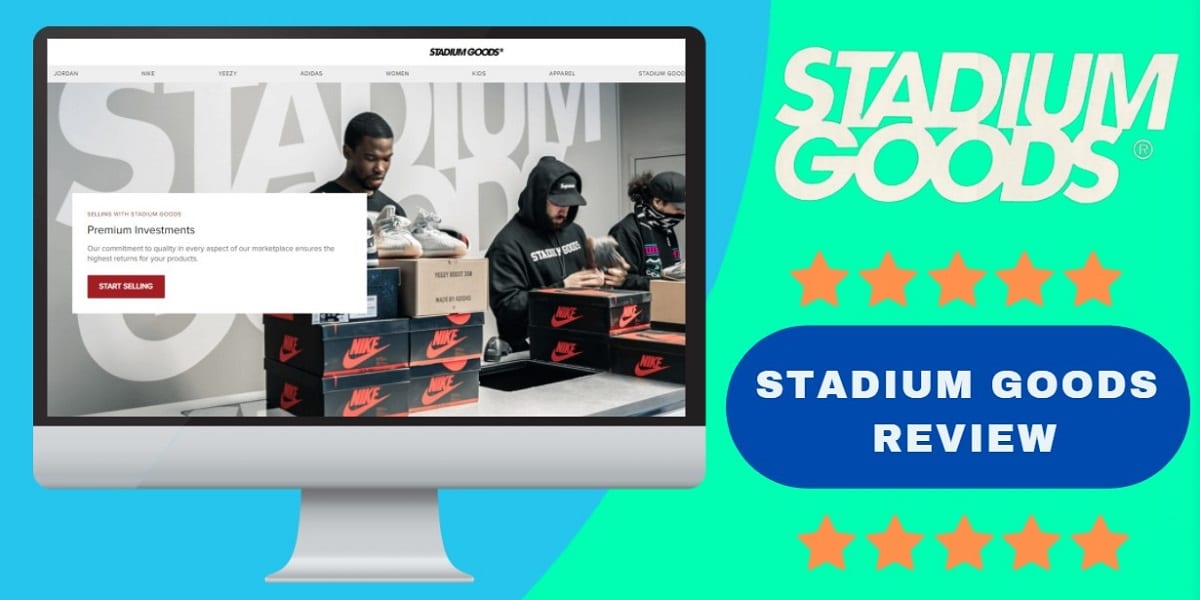 Stadium goods is one of the largest resale companies in the world. They are credible, reliable, and authentic. You can't get counterfeit products from their platform due to thorough scrutiny.
Which is your best sneaker bot? How many shoes did you purchase in the latest release? If you have a surplus, you can sign up on Stadium Goods and sell the excess sneakers. However, first, share with your friends and families before selling the others for profit.
Overview
The stadium goods platform is one of the most reliable sneaker resale communities on the market. It was established in 2015 and has grown over the years. It is suitable for both shoe dealers and sneaker enthusiasts. You will get the best deals for purchase and resale!
Additionally, it is a consignment store in which individuals can bring their supply of products for the platform to sell on their behalf.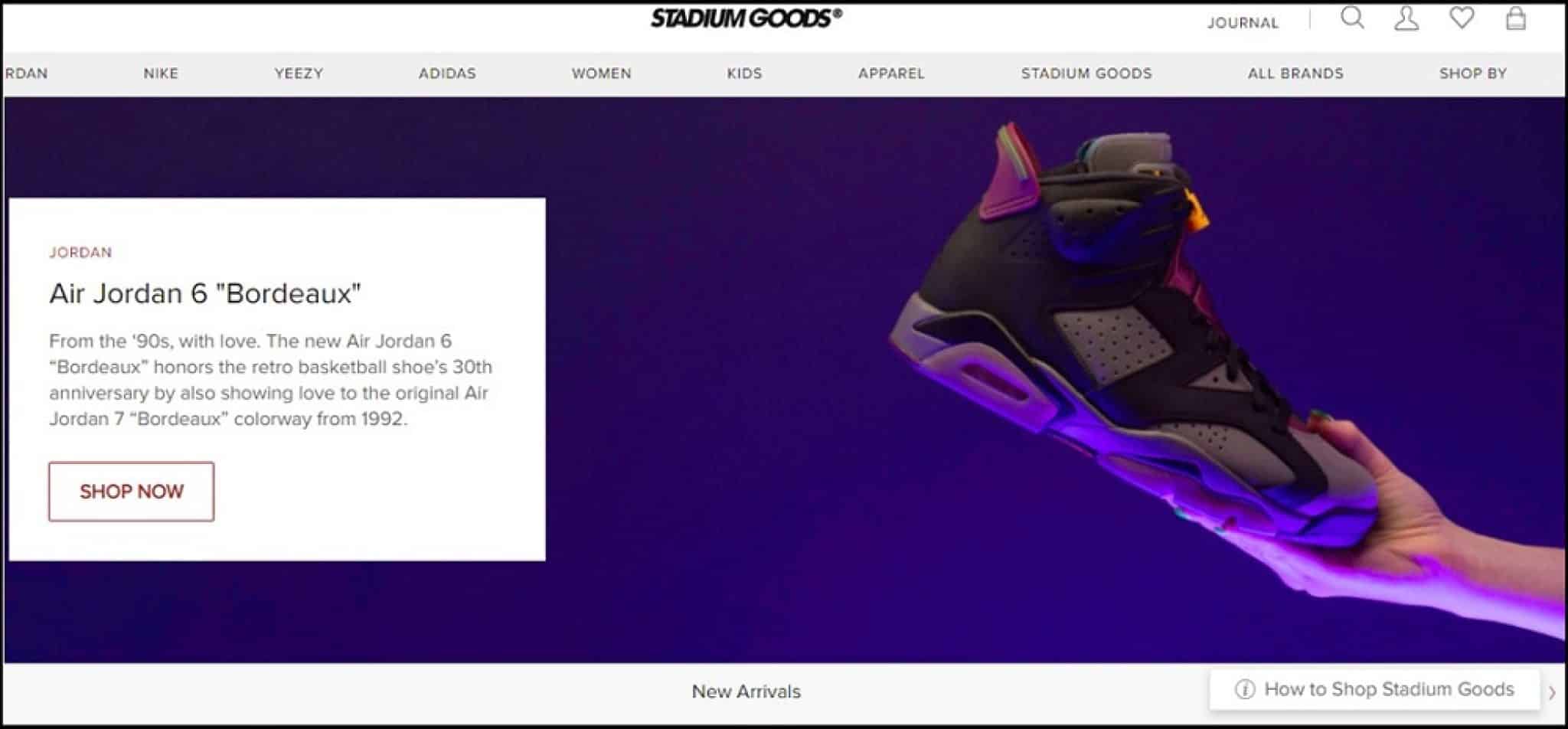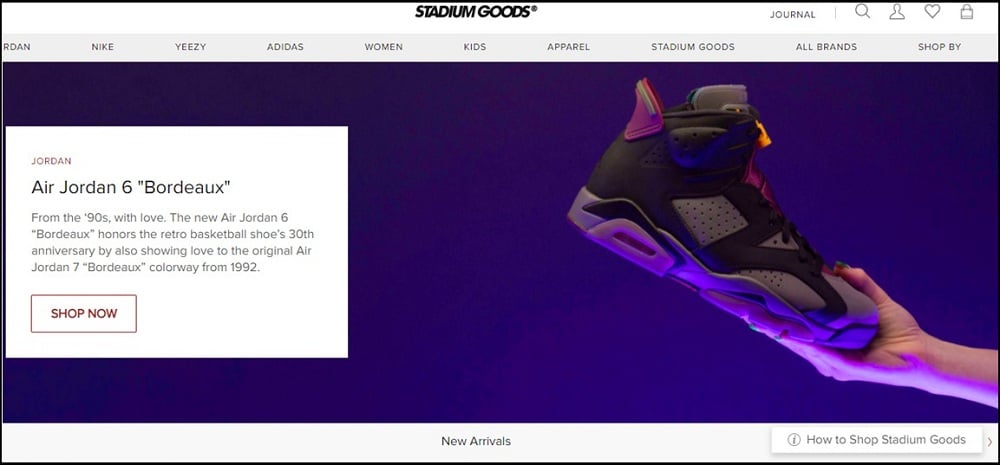 User RatingUser Reviews
Stadium Goods Review
0 out of 5 stars (based on 0 reviews)
User Reviews
There are no reviews yet. Be the first one to write one.
---
What goods does it have?
The significant brands on the platform are Nike, Adidas, Yeezy, Jordan, Supreme, Palace, and Stadium Goods. The main products sold through Supreme Goods are footwear, kids' clothing, women's clothes, accessories, and other apparel.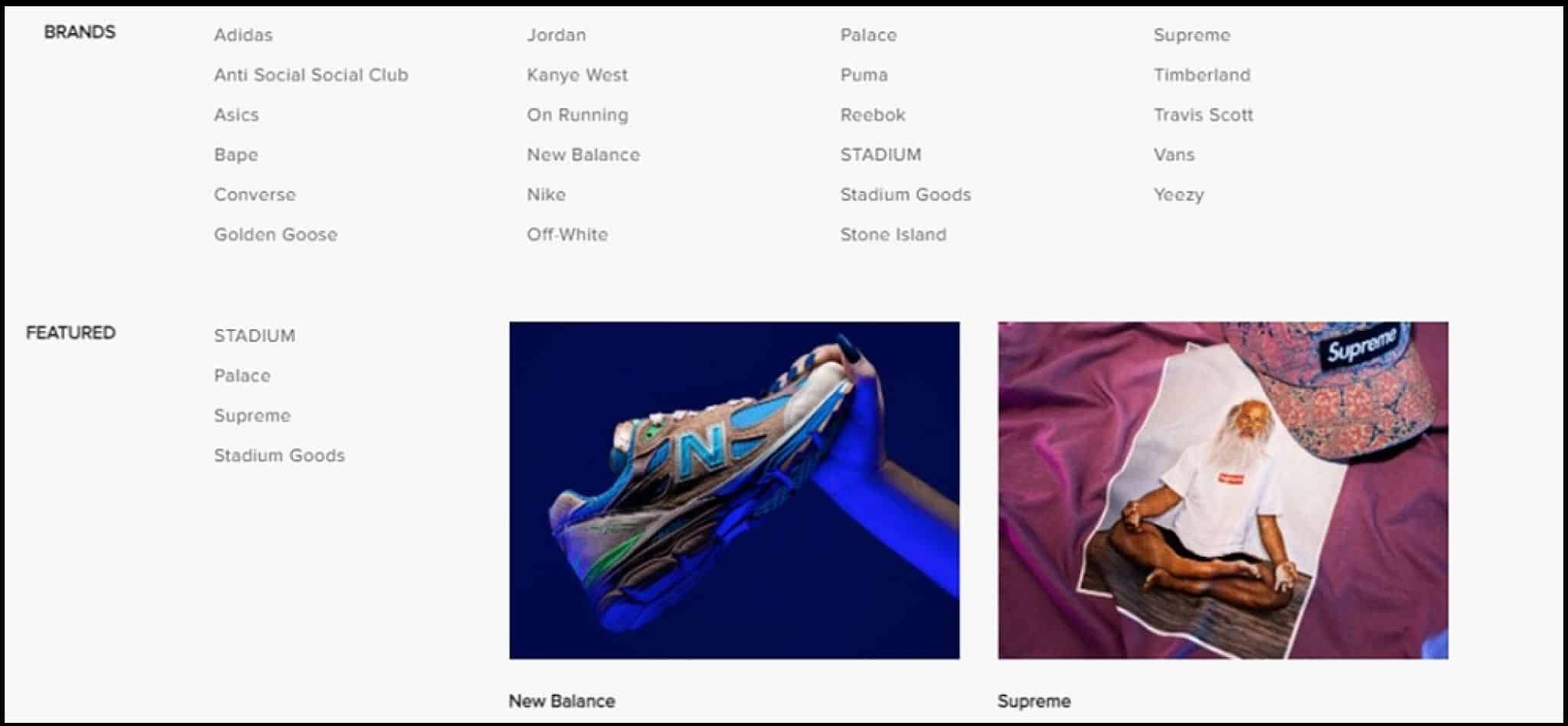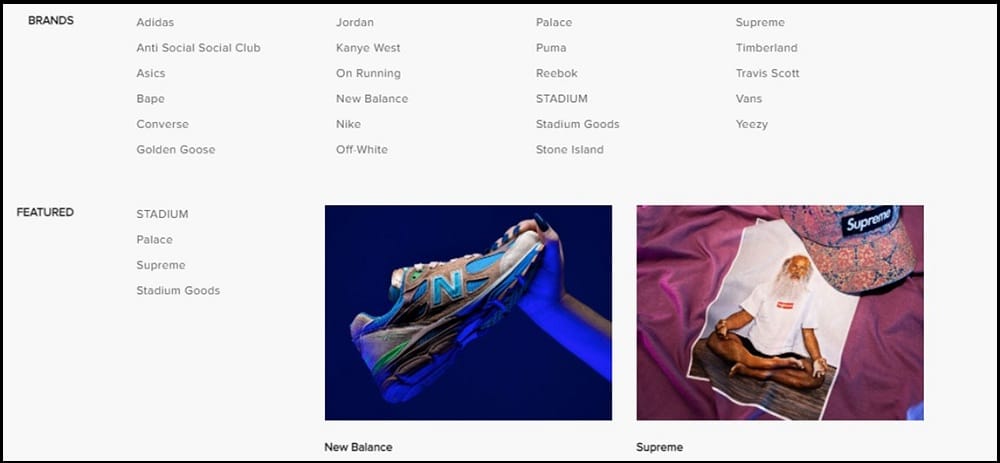 Does it support mobile?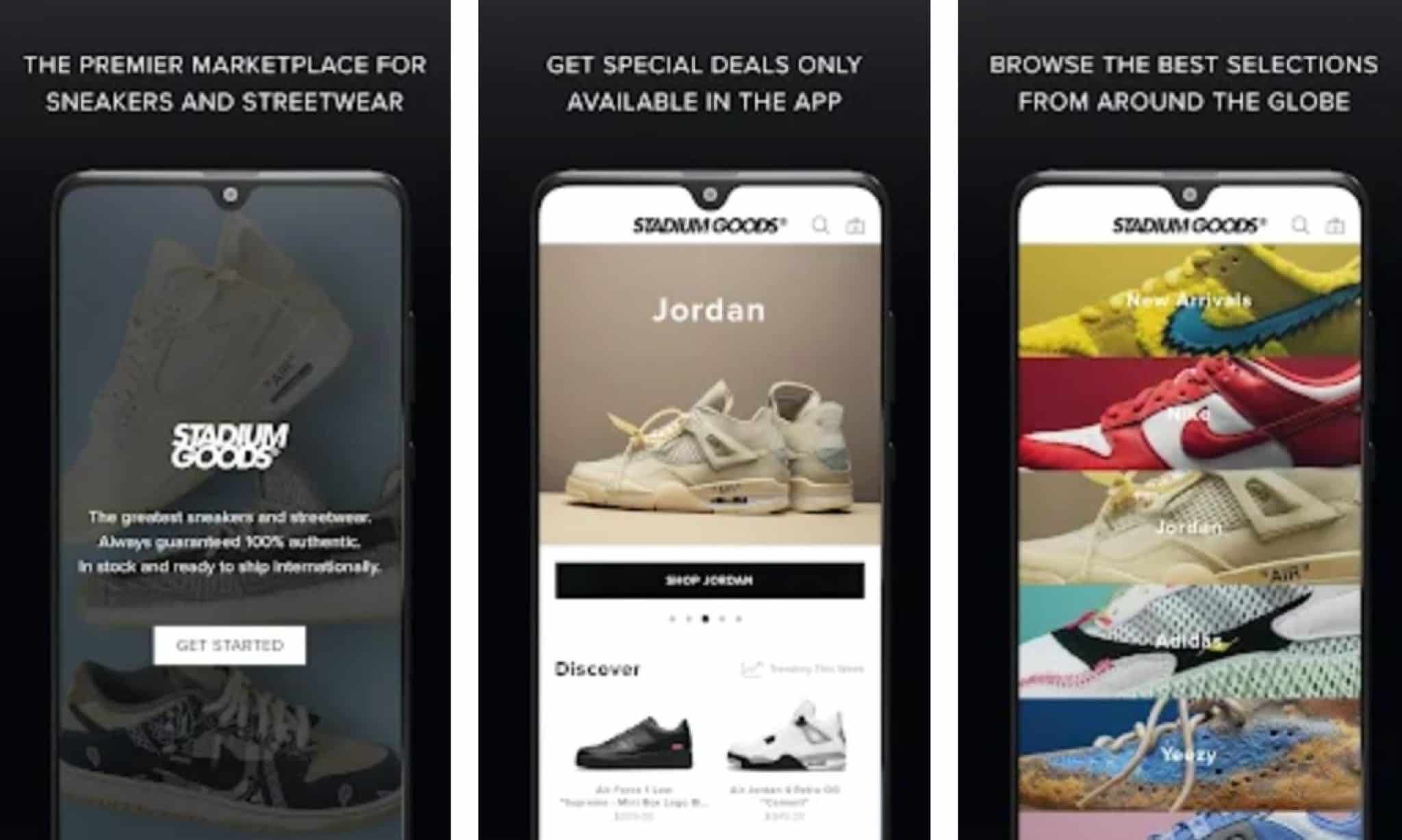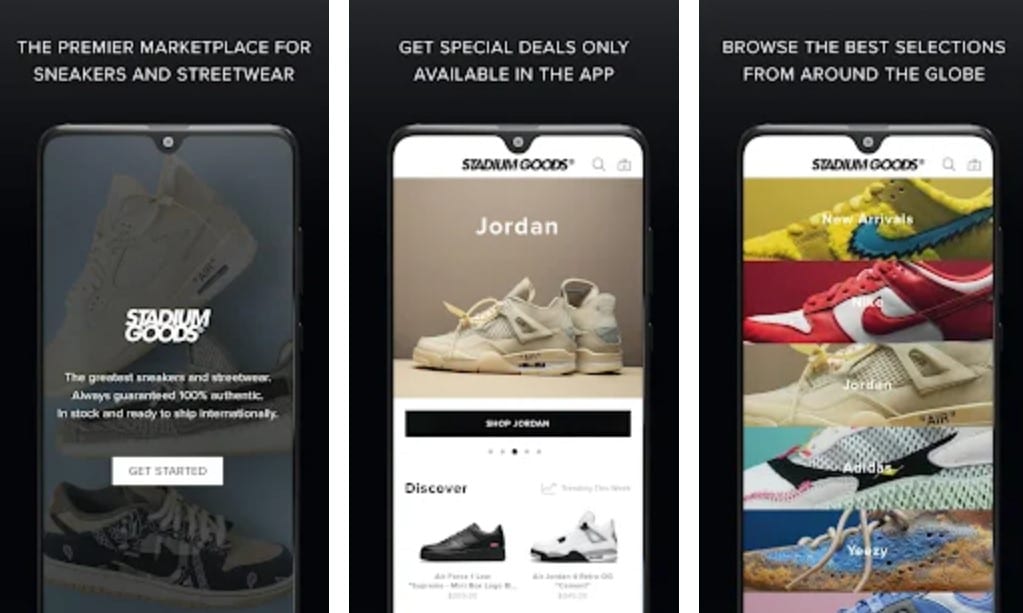 Yes, you can access Stadium Goods through its website on a desktop, Android, and iOS phone. The support team constantly reviews the website to identify any kinds of barriers to accessibility and removes them.
Regional support
Stadium Goods ships goods worldwide. It supports over 100 regions. Hence you don't have to worry about it. First, choose your area from the country selector to know whether your country is supported.
Once you select your region, you can determine the currency conversion, duties, and taxes when you checkout. Unfortunately, if your country is not there, then it is not supported.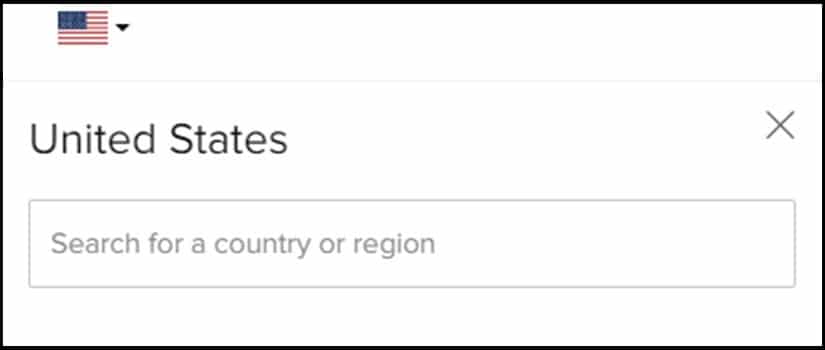 It is also essential to know the payment methods for the various regions. You will be at the forefront when making purchases and sales.
Guidelines for the seller
You can learn more about the seller's regulations here. All you need to do is create a sellers account in the portal, then list all the sneakers you want to consign to the team for review and approval.
There is also a ticket that you get that lists all the items you wish to consign to the Stadium Goods platform. The ticket typically includes the condition, size, and desired price of the items. If you can't find the thing you want to add to the ticket, you can manually enter the details of the items along with the product photos. Stadium goods accept most new and unused sneakers.
It takes about 1 to 3 days for a ticket to be reviewed. Once it is approved, you will need to deliver your items to Stadium Goods for authentication. The items will then be made available on the platform. Once your items sell, you get paid via ACH bank deposit or access your funds through your hyper wallet account.
You can always log on to your seller portal account to adjust the prices. Once your item is bought, you receive 80% of the list price. Stadium Goods receives 20% of the cost as commission.
Guidelines for the Buyers
If you are a buyer, there are various payment types that you can use that are specific to your country. The orders may take up to 3 days to process before shipment.
Stadium goods platform ships to a wide variety of countries worldwide. If you are not pleased with your purchase, you have like three days from the delivery date to submit a return request.
The items must then be shipped back to Stadium goods within seven days of an approved request. However, the item must be unused, have authenticity, and be returned in the original packaging. You then get a refund after 10-14 business days after inspection of your returned item.
Are they selling the real thing?


Yes, the Stadium Goods staff have professional knowledge. Moreover, there is a complete inspection process to ensure all the items sold are original and not counterfeit.
In addition, sellers need to provide proof of purchase. The probability of you buying fake shoes from them is almost zero. Supreme Goods is a unique platform that will never let you down!
Visit Projectdestroyer.com
---
Submit your review