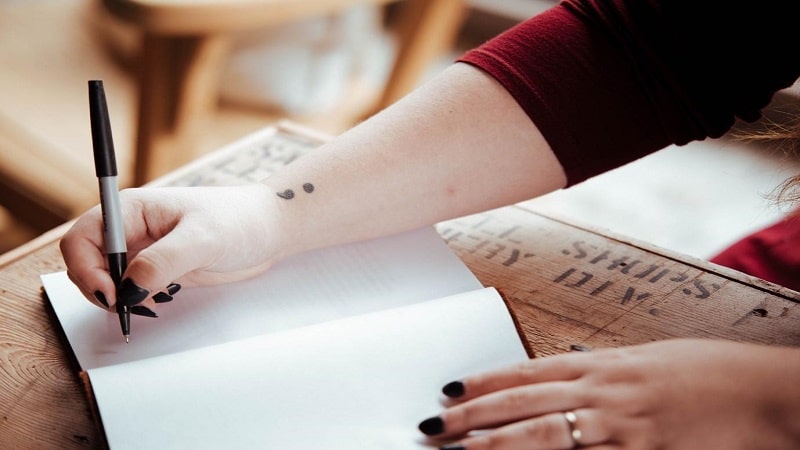 This article discusses the differences between a blog and an essay. It highlights the distinctions in purpose and writing style between these two forms of write-ups.
Writing is an essential component of many human activities. It is also the backbone of business communication. A person uses their writing skills when they study and work. Due to the importance of this skill, children learn to write at an early age and perfect their writing throughout their lives. Eventually, people learn to create different kinds of content.
There are over a dozen types of writing. A blog post and an essay are the common examples we will be reviewing today. This article will discuss what a blog and an essay are and highlight the differences between these content types.
---
What a Blog is All About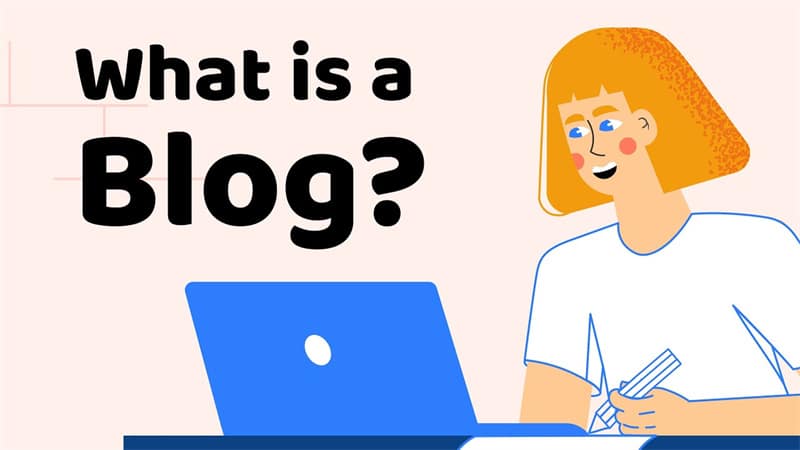 A blog is an internet-based form of writing that is written informally. Its main aim is to share some information and engage the reader. As such, most blog posts are written in a conversational tone. Furthermore, blog posts are typically made with the addition of several items, such as:
Tables;
GIFs;
Headings;
Subheadings
Each of these items helps to catch the attention of an audience.
On the other hand, a blog may be written as a personal journal or can relate to business. It can also be a part of a niche-specific platform that offers readers periodic posts relating to a lifestyle or field. As a result, there are many blogs and blog posts on medicine, fitness, art, travel, and much more.
---
What Should You Know About an Essay
An essay is a formal write-up that presents personal stories, information, and ideas in an organized way. Thus, a typical essay focuses on a specific topic or an experience. The content follows a structure of an introduction, a body, and a conclusion. Within a body, each paragraph should contain a single idea or argument. In most cases, essays are written by students as a form of assessment. Thus, professors and teachers periodically ask a student to write about different experiences and topics.
In general, writing an essay takes from a few hours to a few days. The writing style can be narrative, argumentative, descriptive, or expository. In addition, students and professionals who write essays must be conscious of grammatical and syntax errors. Also, a writer must avoid too many typos in their writing. Students often work with the best custom essay writing service to prevent these problems. This platform has a team of essayists who are specialists in many fields, who can handle various writing assignments for you.
---
A Blog vs. an Essay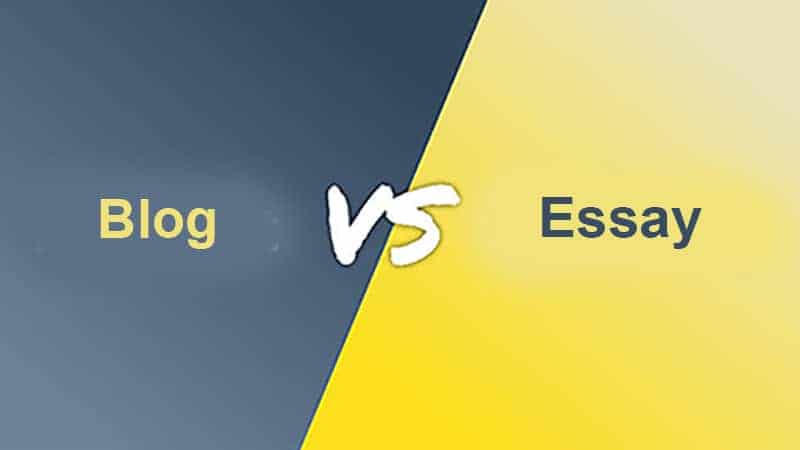 From the description of each content type, there is a clear distinction between a blog and an essay. This section will provide a more detailed comparison between the two terms.
Writing Style
A blog doesn't usually follow a set formal structure. The tone of a blog post is usually casual, hence, the writer can include sarcasm and humor when creating it. Various images and similar multimedia tools can be used in a blog post to make it more attractive and informative.
On the other hand, an essay is a formal content. Therefore, a writer should write it in a structured and coordinated manner. Similarly, information in an essay is presented via a specific structure that includes an introduction, body and conclusion. Within the main body, each paragraph should only focus on a particular idea at a time. Doing this helps with comprehension.
At the same time, a student must stick to the topic in focus. In particular, an international learner can find many topics from essay topics for foreign students. Likewise, this platform curates quality themes for writers of different needs. When it comes to a topic of a blog post, it can encompass whatever idea a writer has in mind. In turn, essays usually have topics relating to academia.
Audience Type
In general, blog post creators develop content for a broad audience. On the other hand, the audience of an essay is typically much more narrow – a professor, a teacher, or an admissions evaluator.
Purpose
In general, entertainment is the best reason for writing blogs. Therefore, a writer usually writes such content to capture the attention of readers to sell products or services, while most essay writers create essays with an intent to pass on information. Hence, most writers carefully select the topics they want to write about.
---
Conclusion
Although both a blog post and an essay are a type of content, they differ in a lot of ways. These write-ups have a different style, tone, structure, purpose, audience, etc. and are fundamentally unlike one another.
Hopefully, this article provided some insight into these differences and brought clarity to this topic.