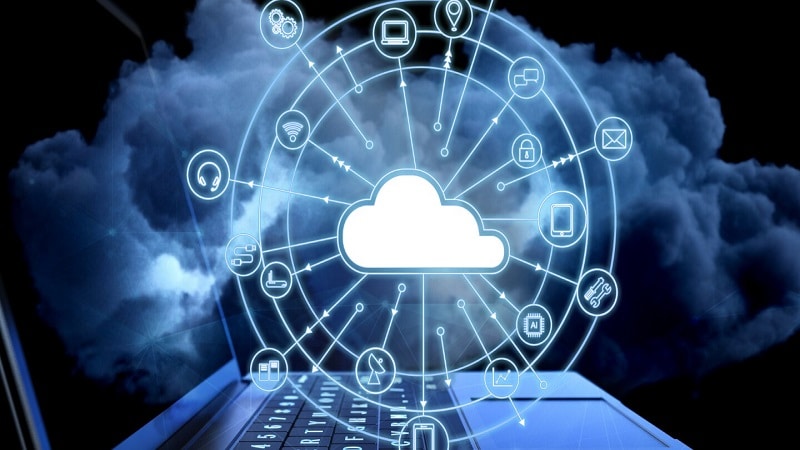 Over the last decade, the need and demand for the cloud increased drastically, and many businesses moved their data centers to the cloud. But, cloud adoption brought security concerns along because it was a shared responsibility. Cloud providers didn't offer security measures, and businesses needed to put some security measures in place to secure their data in the cloud.
When the pandemic hit the world in 2020, remote secure access to applications and data became more important than ever because, with the increasing number of remote employees, companies faced an increased risk of cyberattacks. That's why businesses needed more enhanced security measures to secure their corporate networks and employees.
Since employees didn't work on-premise, perimeter-based security approaches were inefficient and incompatible with modern-day challenges and threats. So, centering security measures on the cloud was more reasonable and adequate for decentralized work environments.
In this regard, Secure Access Service Edge (SASE) architecture was the perfect solution to secure corporate networks and remotely working employees. As of 2022, Secure Access Service Edge solutions are taking over the cloud-computing market, and the demand for SASE is skyrocketing. Let's take a closer look at the SASE framework.
---
What Is Secure Access Service Edge? 

Secure Access Service Edge was introduced in 2019, and it was revolutionary because it combined already existing technologies under the SASE architecture as a service. This framework unifies security and networking features, and these operate simultaneously to maintain security across the cloud, corporate networks, and end-point users.
It offers a single integrated cloud-native service to businesses. Additionally, it isn't a single product that businesses can buy, and implement quickly. It is an architecture that requires a lot of time, and resources for complete integration, and best performance. So, businesses should acknowledge that SASE implementation is a process.
SASE architecture includes five main components, and these are SD-WAN as service, Secure Web Gateway (SGW), Firewall as Service (FWaaS), Cloud Access Security Broker (CASB), and Zero Trust Network Access (ZTNA). But, this framework isn't limited to these five components, businesses can add tools and software at any time according to their needs.
---
What Can SASE Do? How Does It Work?
Secure Access Service Edge enables improved network, data, and endpoint user security. It improves network speed, prevents latency issues or network congestion, and enables the best application performance. It mitigates security risks and minimizes the impacts of potential breaches or attacks on businesses.
Additionally, it provides secure remote access to endpoint users no matter where they work and which devices they use. In short, it helps businesses to facilitate and manage a remote workforce while maintaining maximum security.
SD-WAN As A Service
SASE enables secure access by using SD-WAN technology as a service in the cloud. We can think of SD-WAN as a virtual private high road that connects users, and branch offices to cloud-based resources directly. SD-WAN service enables improved network speed by choosing the best paths, and routes for optimum performance. Additionally, with this technology, all network traffic is distributed across the wide-area network to prevent network latency and congestion issues.
Secure Web Gateway (SGW) 
Secure Web Gateway (SGW) is a layer of security in the cloud, it dispenses the traffic that is user generated. SGW applies policies that enable lighter traffic in the cloud. Additionally, it constantly monitors if there is any malware or unwanted traffic.
Firewall as Service (FWaaS) 
Firewall as Service (FWaaS) is a security layer that detects unauthorized attempts of access inside the cloud perimeter. It secures all edge points in the cloud-perimeter and frequently monitors user-generated traffic. In short, FWaaS is an important security component that improves network security and prevents unauthorized users from gaining access.
Cloud Access Security Broker (CASB)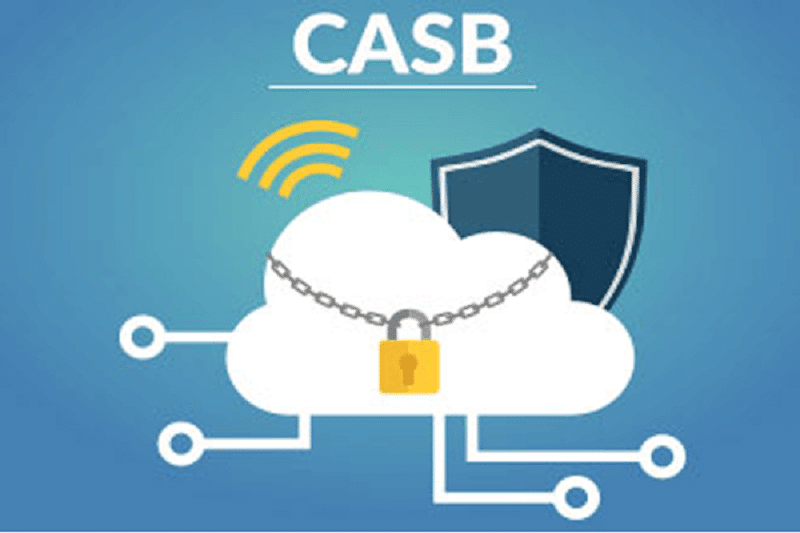 We can think of Cloud Access Security Broker (CASB) as a middle man in between the cloud-based applications and users. It monitors the traffic and data transfers between them and controls users' access to corporate resources. Additionally, in cases of suspicious behavior or malware detection, it takes all the necessary actions to maintain security.
Zero Trust Network Access (ZTNA)
Zero Trust Network Access (ZTNA) is one of the most important components of the SASE architecture. Zero Trust is based on the principle "never trust, always verify" meaning it assumes that every user and device is compromised. So, it always asks for authentication of their identities before letting users access the corporate network. Additionally, it doesn't allow users to laterally move or roam in the networks.
Zero Trust Access (ZTNA) gives limited access to users. So employees can only reach the resources and data that are necessary for their daily basis tasks. Additionally, it segments the network and separates areas that contain sensitive data. It never grants access to unauthorized users to reach these segments. In so many ways, Zero Trust enables improved network security.
---
Last Words 
Secure Access Service Edge architecture is a revolutionary solution that enables enhanced security across the cloud-perimeter and corporate networks. By implementing SASE architecture, businesses can center all security measures in the cloud, and control the complete system from one place. Lastly, the SASE architecture is the perfect solution for handling modern-day challenges and threats.