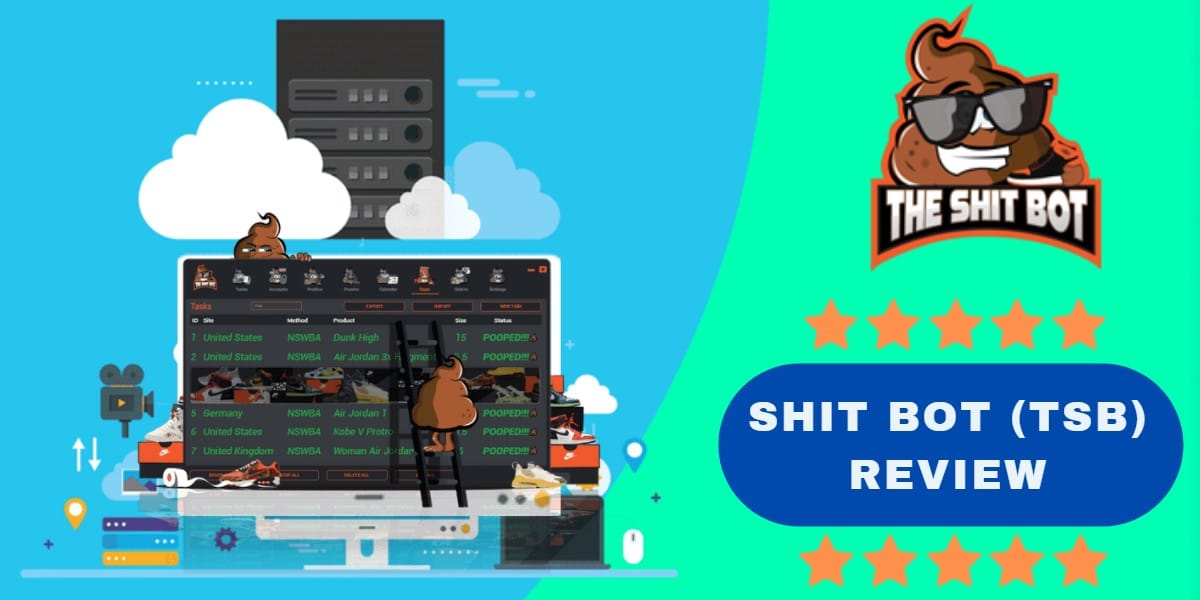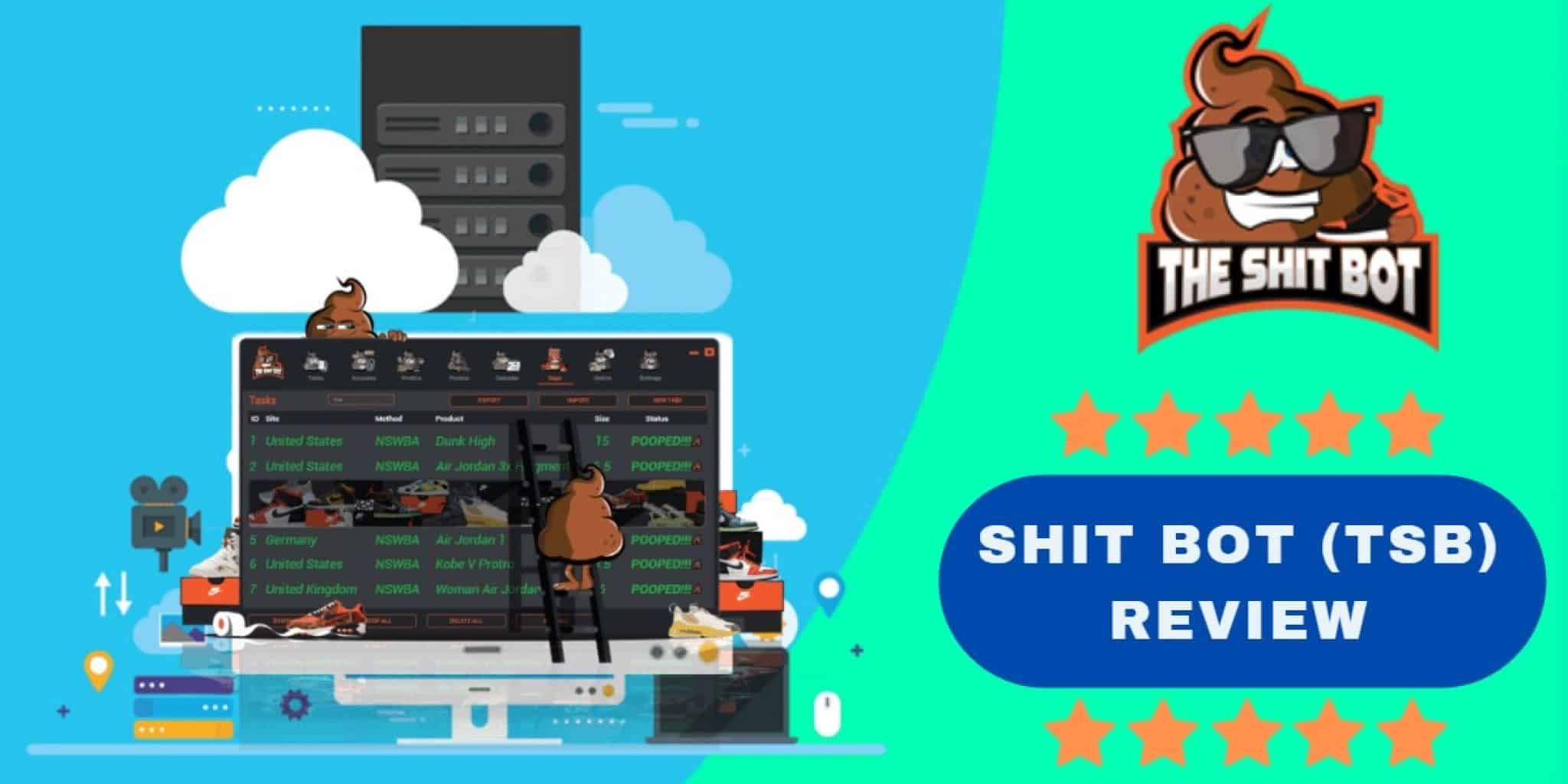 If you're after the limited edition Nike Sneaker, then the Shit Bot is definitely worth a try. It can almost be called the Nike Sneaker's professional elite, and to see if it really lives up to its name, read our review.
Overview
The Shit Bot (TSB) is a reliable new bot for Nike Sneakers that you can't afford to miss. With this bot, you can access Nike accounts from over 50+ regions globally. That means you can use TSB from almost every corner of the world to grab limited editions of Nike sneakers. With TSB, you don't have to worry about efforts by Nike to eliminate botting.
Isn't that great news? Yeah, The Shit bot bypasses anti-botting systems so that you can cop sneakers without experiencing IP address bans and order cancellations. Keep reading this review so that you can learn more about this super Nike bot on the market.
User RatingUser Reviews
The Shit Bot (TSB) Review
0 out of 5 stars (based on 0 reviews)
User Reviews
There are no reviews yet. Be the first one to write one.
---
Pros
Wide Range of Support Areas
One of the main advantages of using The Shit Bot is that you can use it from many regional globally. Actually, the bot support over 50 regions, and users enjoy a wider market and online freedom when shopping for Nike sneakers. Remember that you can use TSB to cop sneakers without moving from one region to another.
The Shit Bot is new in the market but that shouldn't discourage you from buying it. This bot is highly effective and you get value for your money. Additionally, the bit has a success rate that's higher than that of other bots that have been on the market for several years.
You can cop as many bots as you want using TSB without experiencing delays or order cancellations. However, it's worth noting that the success rate of the Shit Bot may vary from one region to another. The fact this bot is only for Nike sneakers makes it more effective than other bots when shopping on Nike platform.
It's normal for some online retail shops to develop strict terms and conditions when experiencing high traffic or selling limited-edition sneakers. For instance, some sites allow "One Item per Customer" when they have limited stock.
However, that shouldn't worry you when suing The Shit Bot. Do you know why? Well, unlike other bots, TSB comes with an address jigger feature that allows users to set a different address for every order. That way, Nike can't detect that you're using a bot. This means that you'll never have your account personal information flagged for making multiple orders.
You don't have to check the availability of your Nike accounts when using The Shit bot. This bot will do it for you so that you can be ready to grab the available sneakers. TSH makes your work easier as you shop for sneakers, especially during limited edition sneakers. In other words, you're always ahead of other buyers when using The Shit Bot to cop sneakers.
Cons
Just like other bots out there, The Shit Bot has several drawbacks that you should know before buying it. However, that doesn't mean that the bot isn't worth buying.
One of the major cons of TSB is that it's custom-made for Nike stores. This means that you can only use this bot to cop Nike brands of sneakers only. For those who wanna buy other brands of sneakers, then this bot isn't for you. Just look for another bot that will enable you to shop from as many online platforms as you wish.
Another drawback of TSB is that it's very expensive. You have to dig deep into your pockets to take advantage of this super-effective bot. Users of TSB pay $999 annually and you can't resell the bot once you acquire it. This is far expensive than what other bots out there charge. For those working on a limited budget, I recommend that you look for a relatively cheaper bot.
You need a Nike account to use The Shit Bot. This means that you must sign up for several Nike accounts or buy them. Doing so is not only tedious but also expensive because you have to pay for every account that you open or buy.
Is it worth buying?
Well, I have mixed reactions about the shit bot. If you love copping sneakers on the Nike platform, then TSB is the right choice for you. On the other hand, if you wanna shop on other platforms or you have a limited budget, then you should look for another bot. Nevertheless, the Shit Bot is reliable, and its users get value for their money.
---
Submit your review