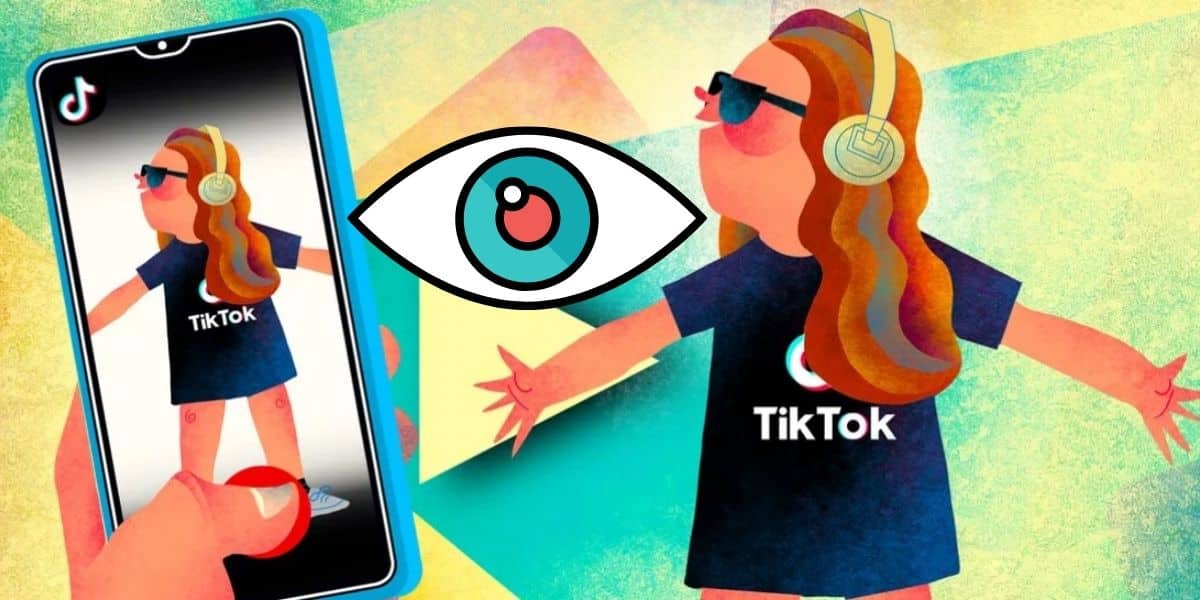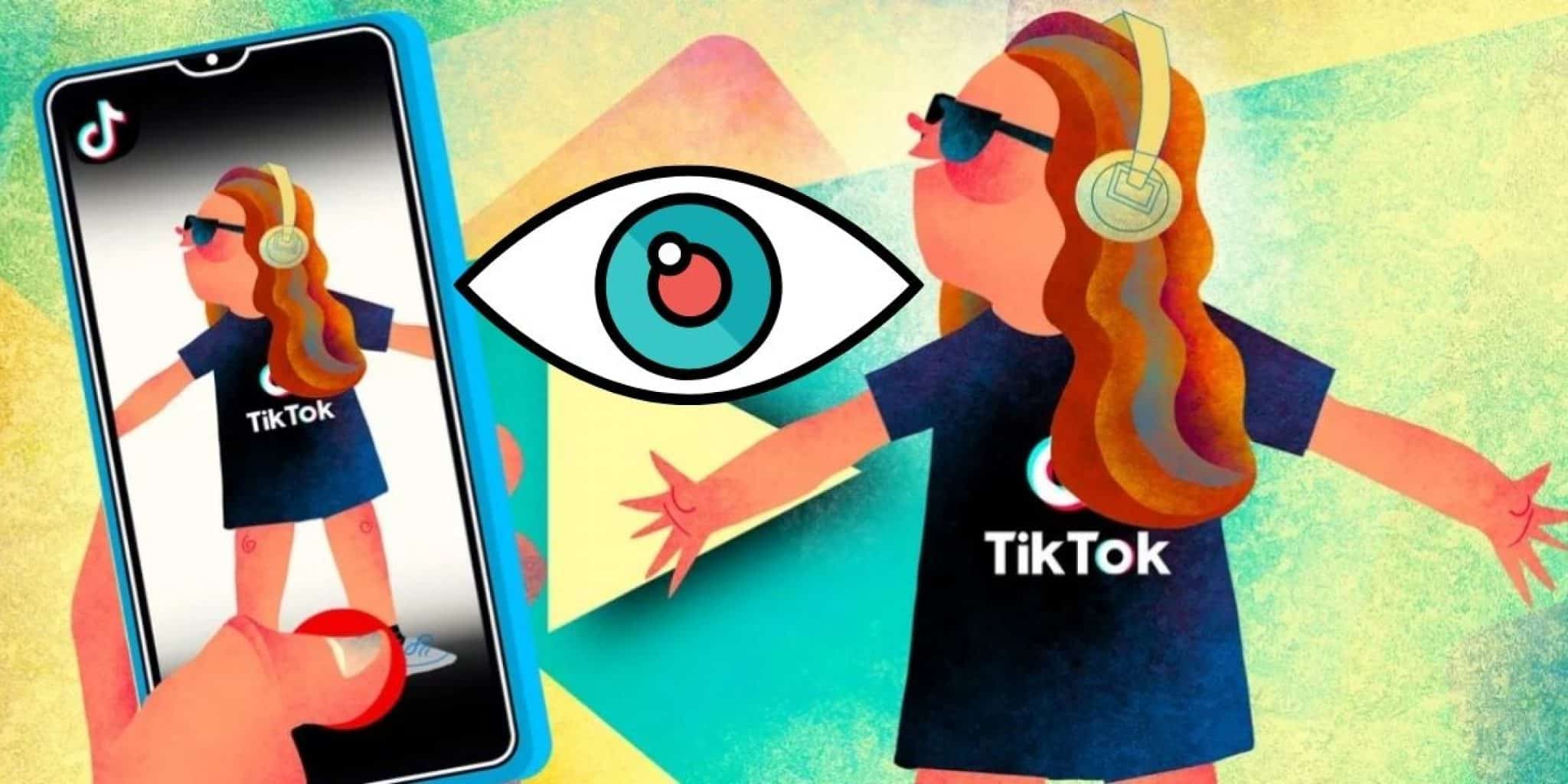 Do you want to browse and explore amazing TikTok videos and content without actually signing in to your TikTok account? This article provides you with the top best TikTok viewers you can use to explore your favorite TikTok videos.
Over the years, TikTok has become known as one of the world's most popular social networking platforms. It allows its users to express themselves through 15-second to 10-minute-long clips. Making an account and logging in every time is required for a comprehensive TikTok user experience and features. A TikTok viewer is all you need if you don't want to sign up for a TikTok account and only want to see content while staying anonymous.
---
Top 15 TikTok Viewers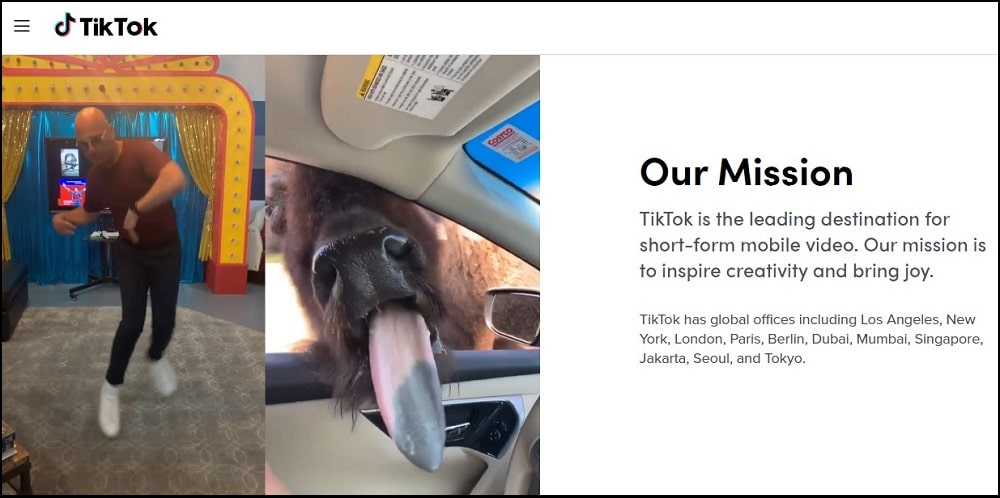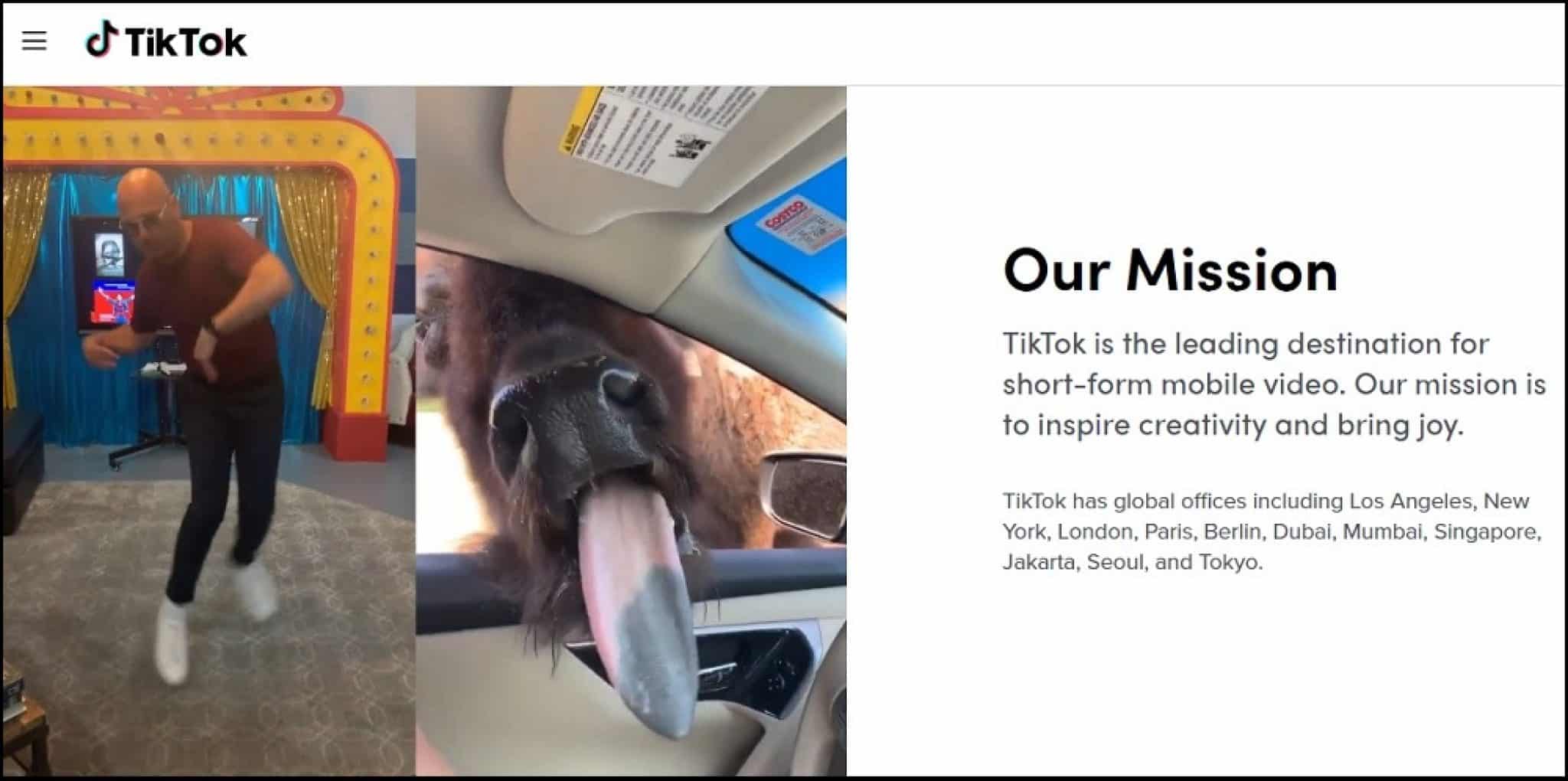 The TikTok website is the first on this list. The official TikTok website allows you to view well-known video clips. It's as simple as you remember to look through the stuff. Functionality is limited; however, the most important features are still available. Unless you are logged in, you cannot leave or see a comment, but you can search for a certain account or video using the TikTok search bar.
You can watch and download them natively, but they'll have a watermark. In order to watch any TikTok video without signing into your account, you can download add-ons for the browser of your choice, such as Chrome or Mozilla, so you can enjoy any video without logging in.
---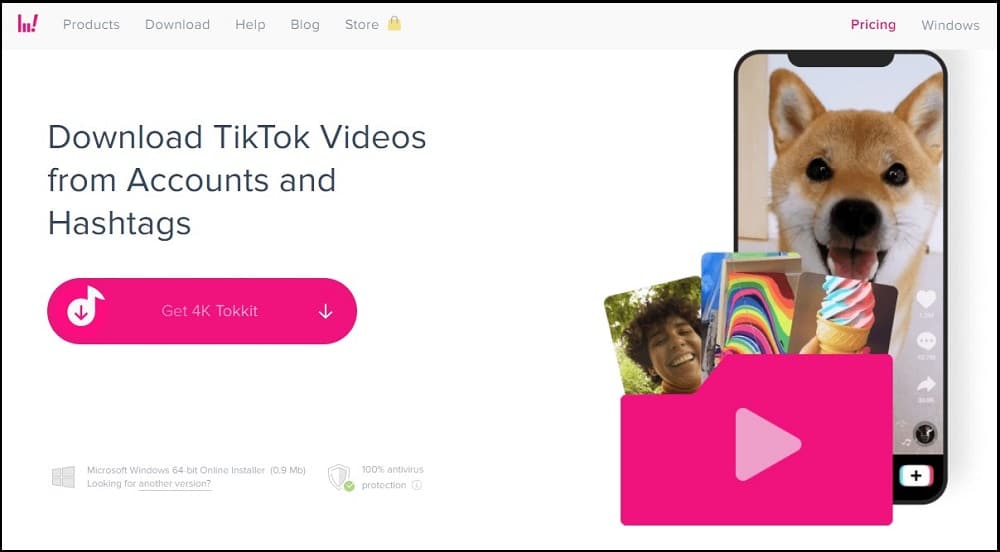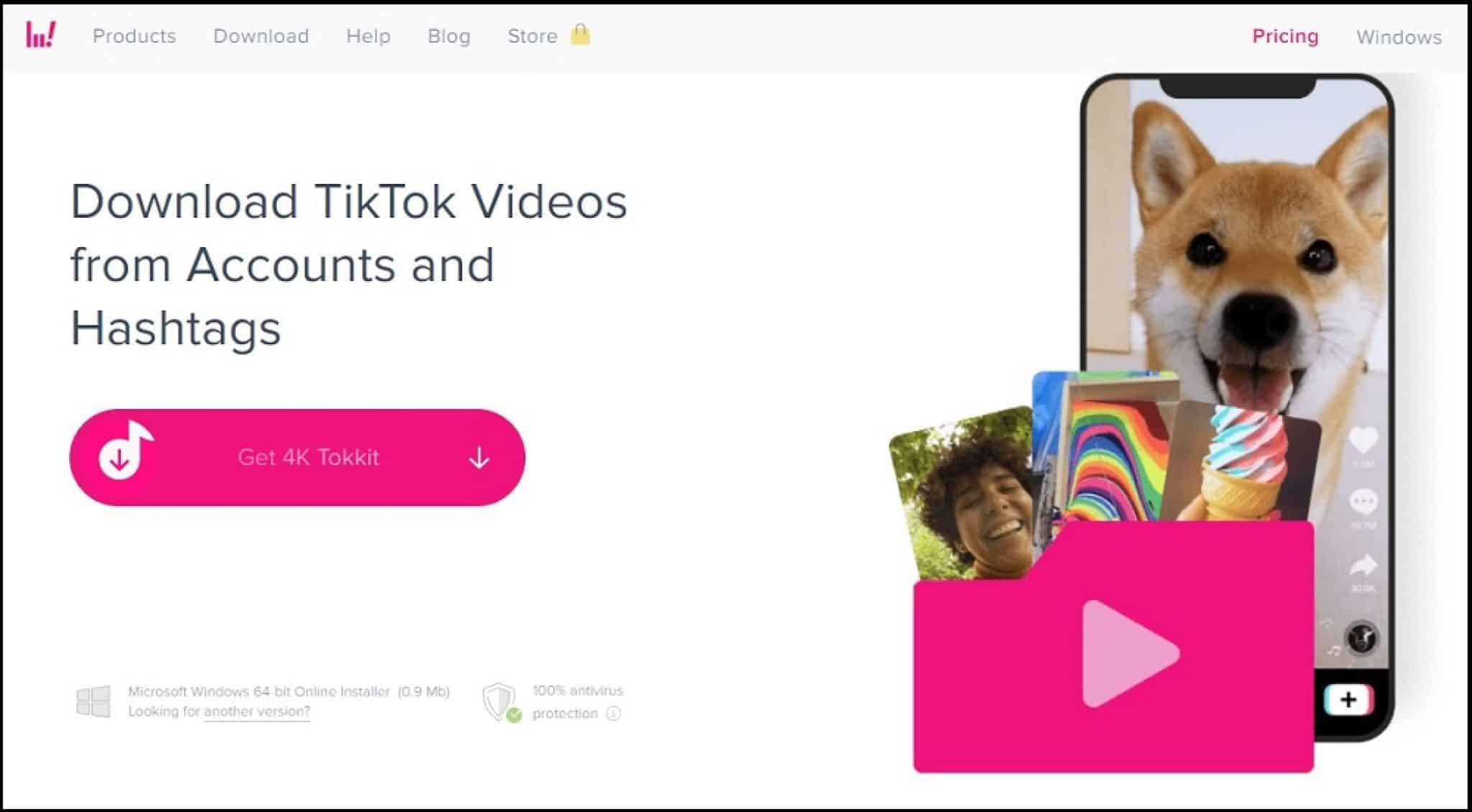 If you're looking for everything you need to get started with TikTok on your computer in one place, 4K Tokkit is the answer. It's possible to access all the content you could ever want through this app, but you won't be able to watch videos directly from it. Depending on whatever one of the three purchasing choices you choose, 4K Tokkit gives you a wide range of alternatives when it comes to downloading.
Download videos from hashtags and accounts, back up your account, and download videos based on various parameters, such as date, subtitles and music, using the TikTok Downloader. If you like, you can also get the full channel's worth of content.
---
3. ProxiTok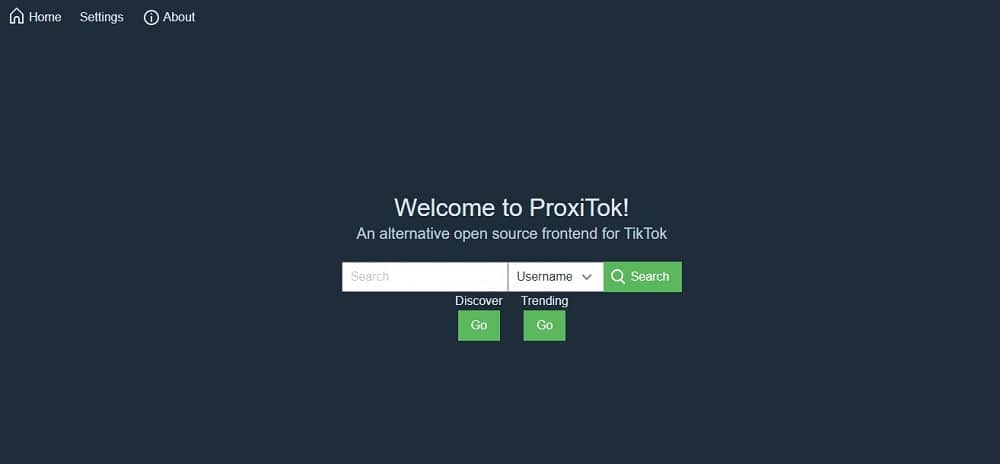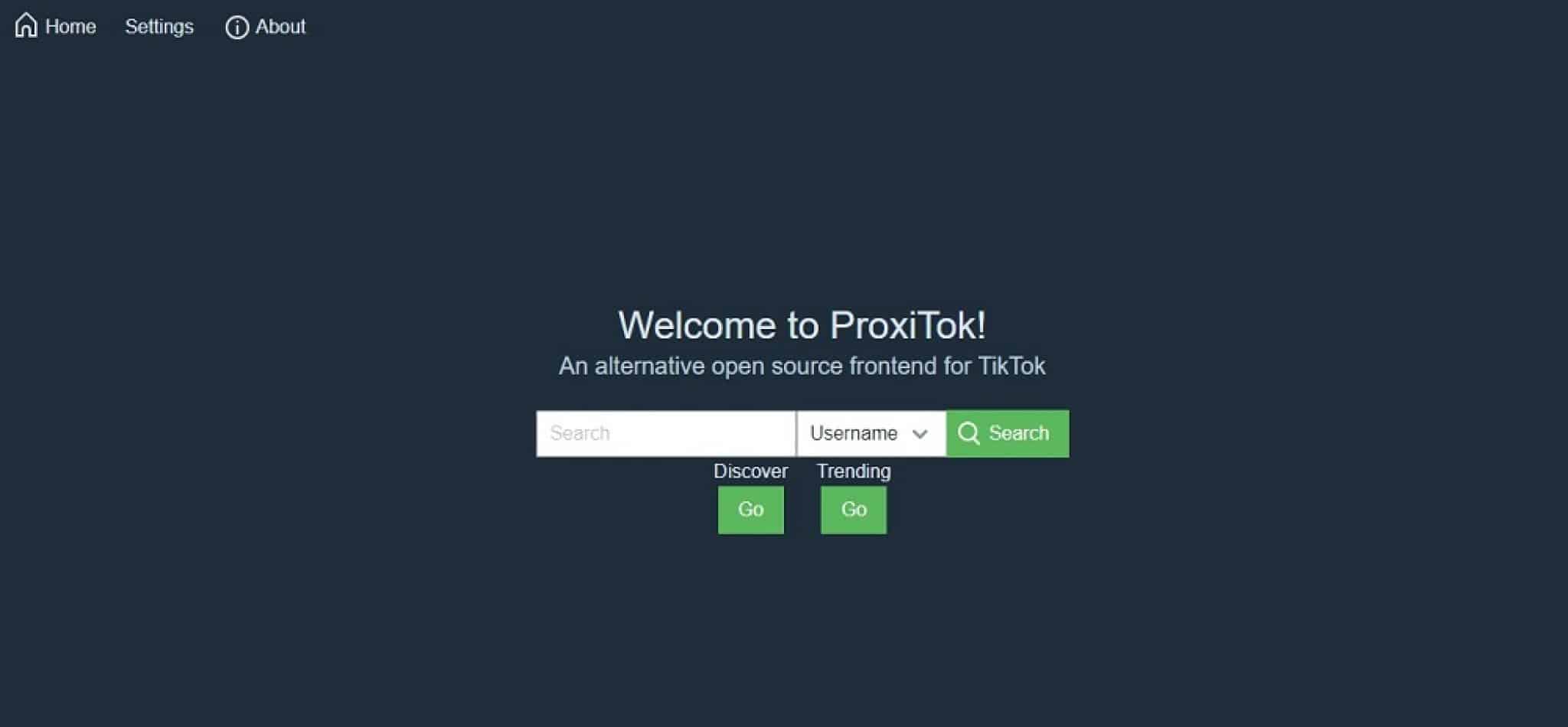 ProxiTok, a free, Github-made, open-source TikTok front-end web page, follows in the same footsteps. ProxiTok is a safe and private way to explore the TikTok service, but keep in mind that it's a little different from the other online viewers I have talked about thus far. You can search for anything from music and video IDs to tags and usernames in this specific search section.
In order to find the most popular people, you can use both the explore and trending options. Without logging in to your TikTok account, you can download content posts, either with or without watermarks, and later host them on your channel.
---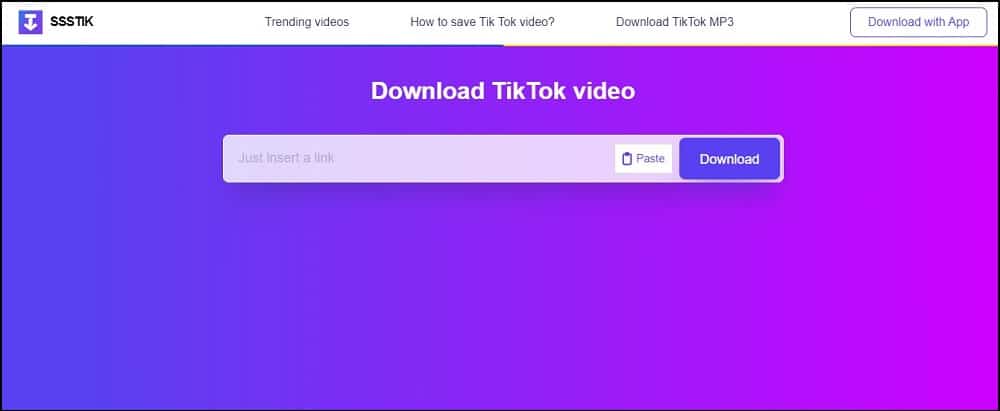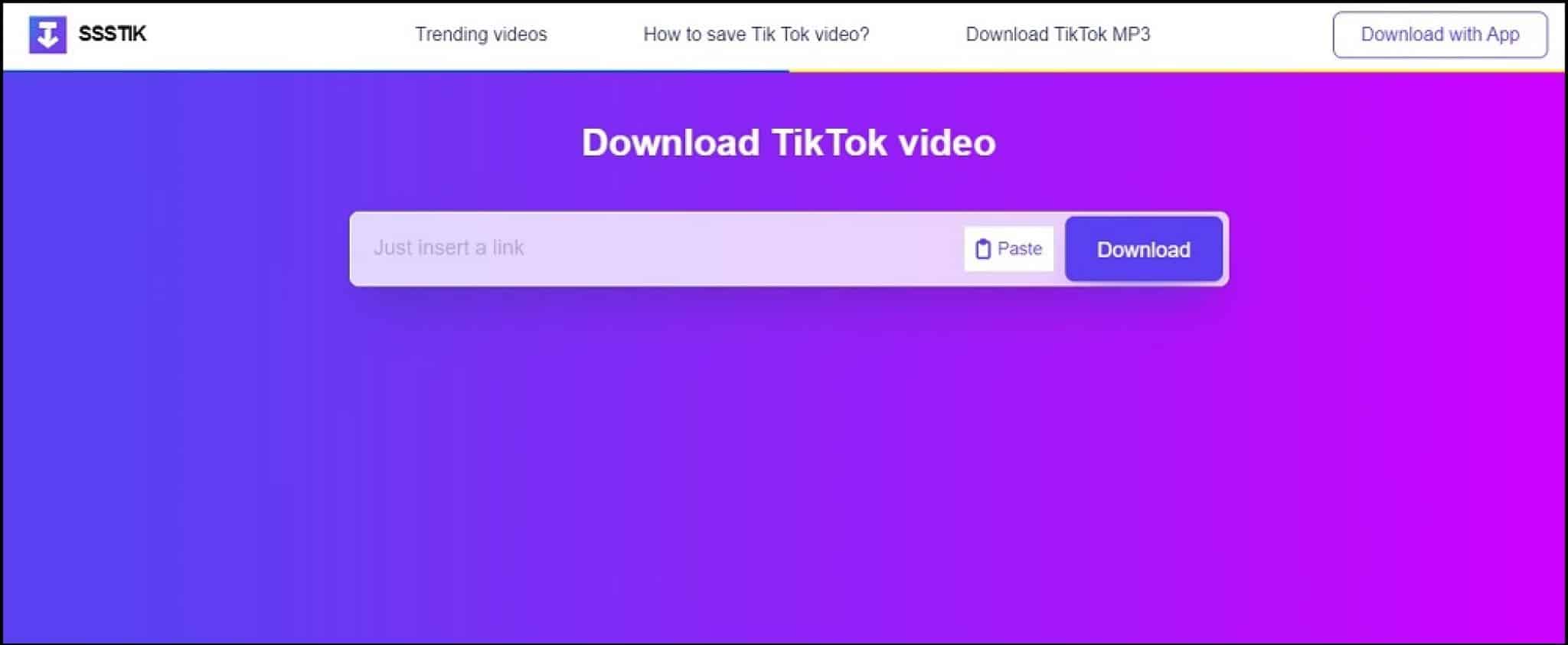 SSSTik is one of the most versatile ways to watch TikTok videos. It's possible to watch and download trending videos, as well as to download any video for which a legitimate link can be found. Before you can download, you must first paste the URL into the appropriate section and then click the download button.
There are no limits on the number of files you can download from the Google Play store. TikTok logos and watermarks will be removed from all of the content, and you can choose between MP3 and MP4 files as an alternative.
---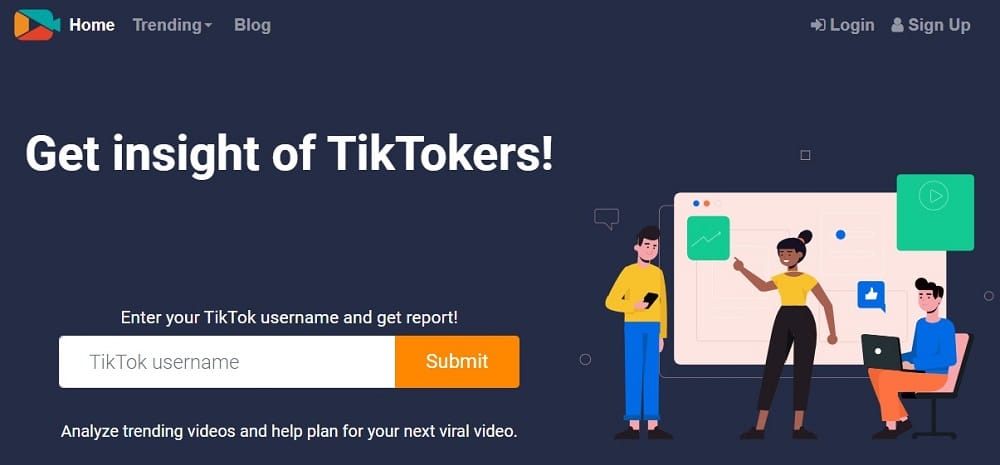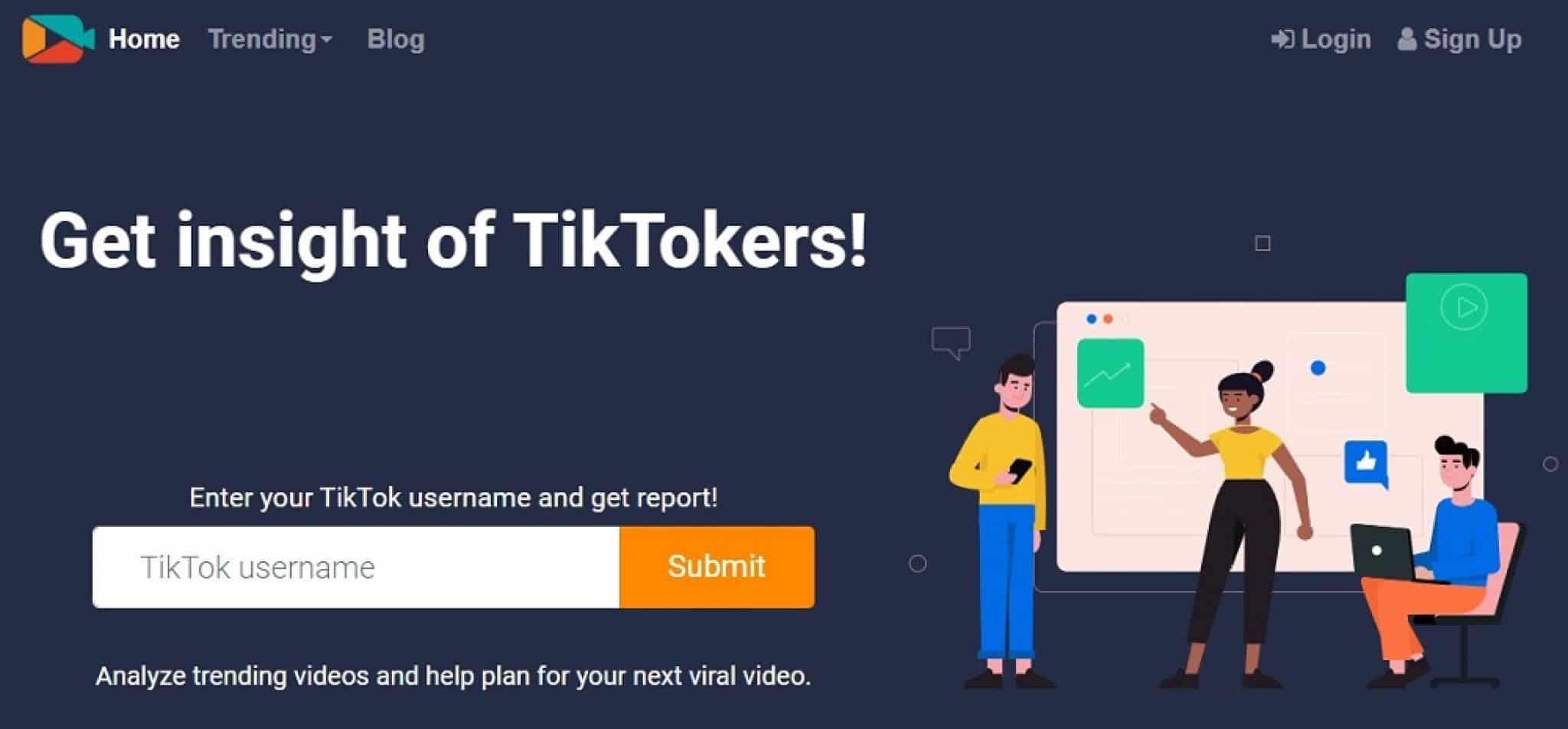 If you want to view TikTok videos online, Tikiinfluencers is a low-profile but nonetheless feasible option. This site's main goal is to help you get more views and create the viral video your channel needs by studying and uncovering TikTok trends. Even so, it's adequate for video viewing.
You'll be able to see the most popular TikTok accounts on the home page, as well as trending videos from all over the world, with just a single click. Creating an account gives you access to a useful feature that allows you to keep track of your favorite TikTok accounts. This service, despite the fact that you can't download videos, is still worth a look.
---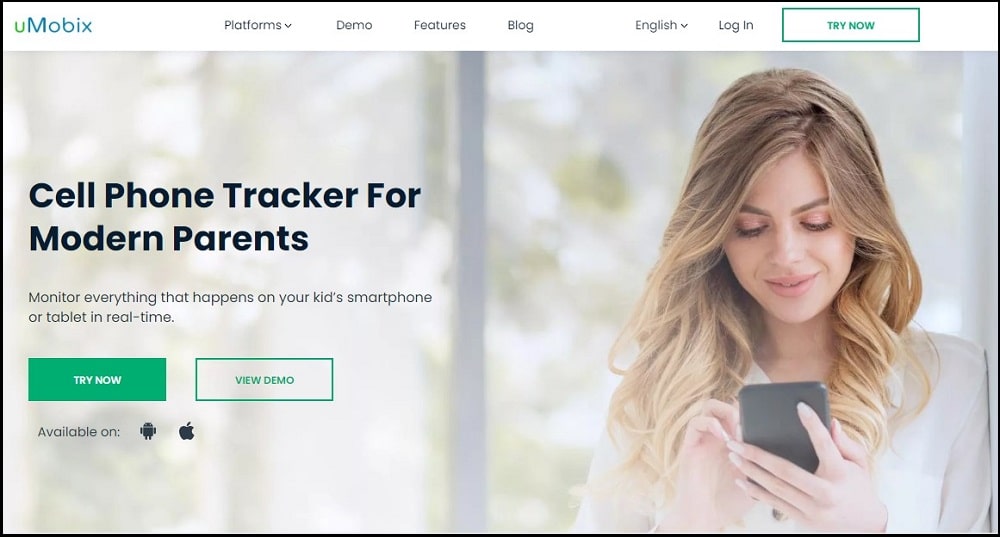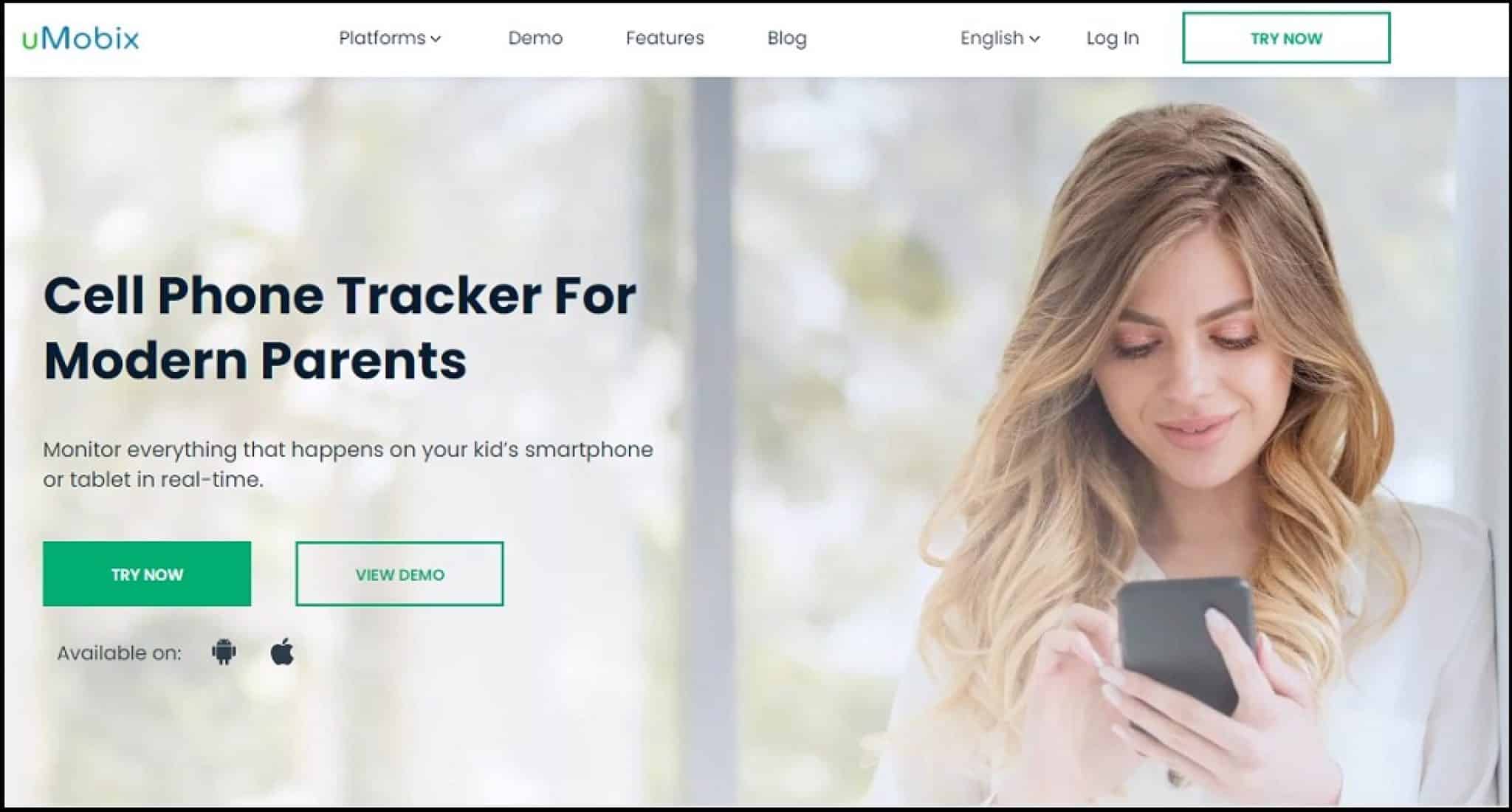 uMobix isn't just a TikTok viewer but a multi-functional tool you can use for this reason, so I may get a little technical here. Parents who are concerned about their children's TikTok activities might use the premium solution uMobix, a downloadable program. Because of this, this multi-purpose program can also be used as a viewer, in addition to the other possibilities it now offers.
Incidentally, searching for everything you need for an exhaustive channel analysis is easy with uMobix. It's possible to examine TikTok views and videos, follow comments and likes, and even read direct messages on the site. That final one is a little edgy, but you can't put a price on the protection of your children. Although the app is not free, you can use a free trial to see if it meets your needs before committing to a purchase.
---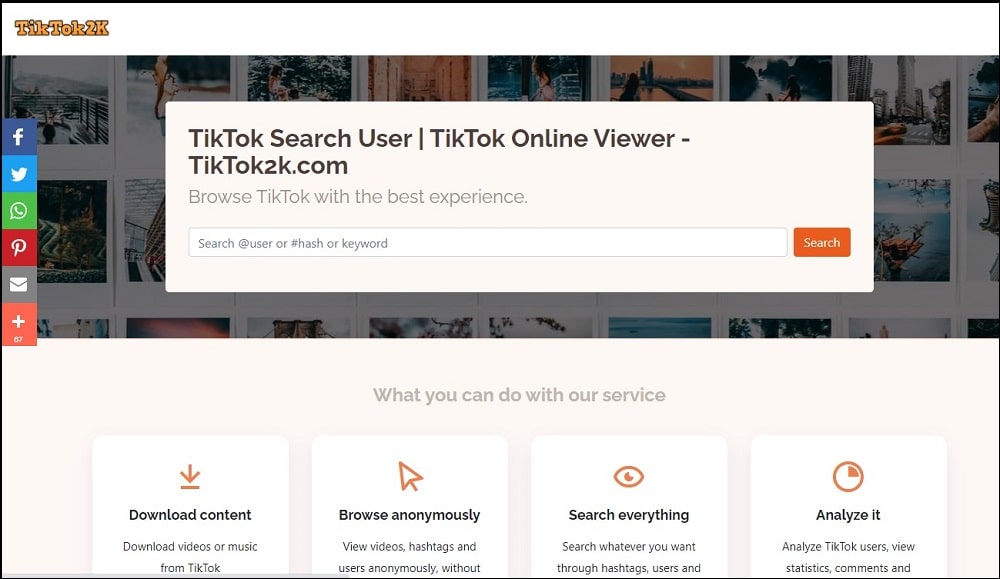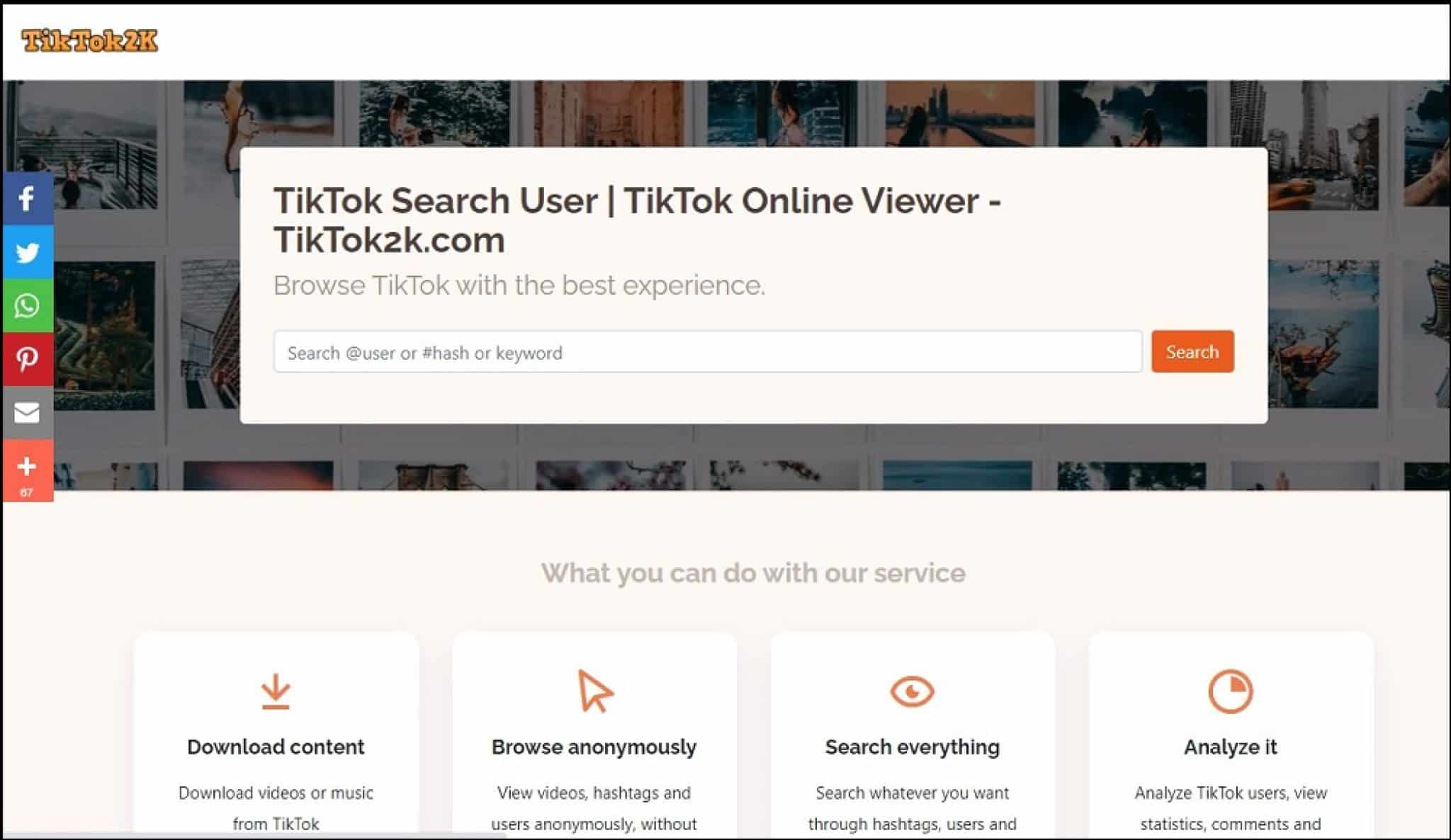 As a next logical step, there's Tik2K, a third-party web viewer that utilizes the TikTok API but isn't officially recognized or certified by the Tik creators. In the same way, as these internet visitors. In addition to the normal features you'd expect to find in a high-quality web service like this one, this viewer is free to use.
There is an all-purpose search field that you can use to track hashtags, people, or phrases on the front page, as well as the most popular TikTok videos. Anonymity is possible when you use TikTok2k. Without entering into your account, you can simply store TikTok videos and music, as well as analyze your new followers through statistics, followers, and comments.
---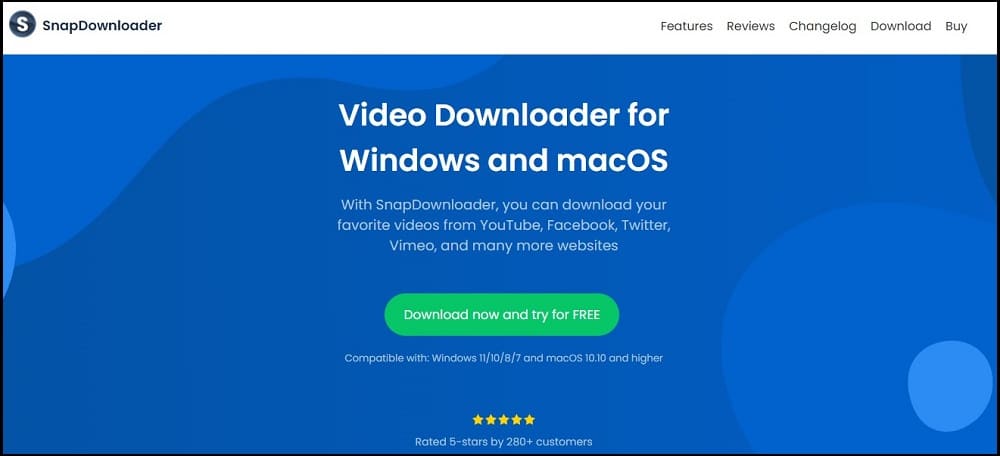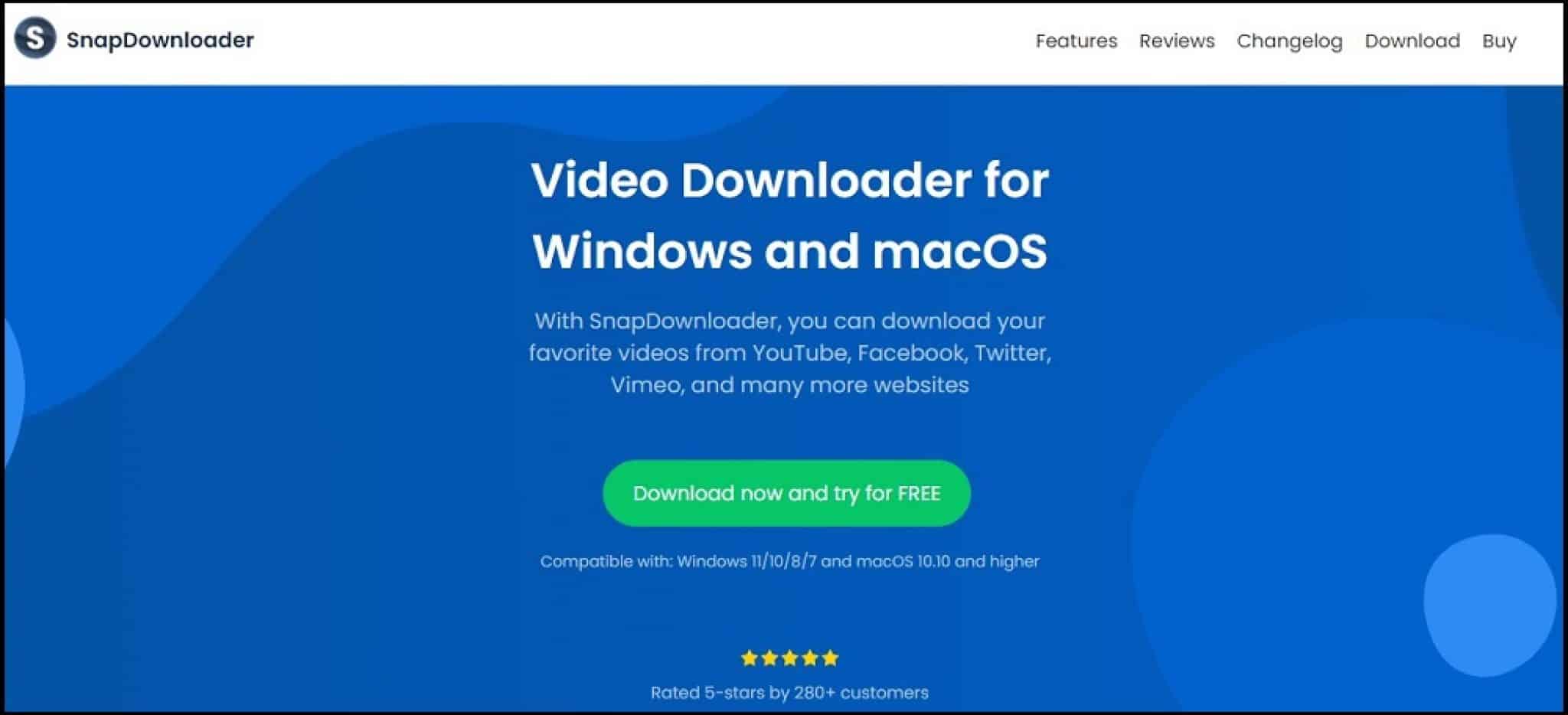 Alternatively, you can download SnapDownloader, which has a similar set of features, for use on your computer or mobile device. When a program like this is available, there's no need for a TikTok app. SnapDownloader allows you to download any content you want, whether you want to watch it now or share it later from your computer later.
When you decide to watch or repost something, there will be no compromise in quality because this app supports simultaneous downloads at high rates and in any resolution. SnapDownloader is available as a one-time purchase or a monthly subscription. In order to test this product before purchasing it, a free trial version is available for 48 hours.
---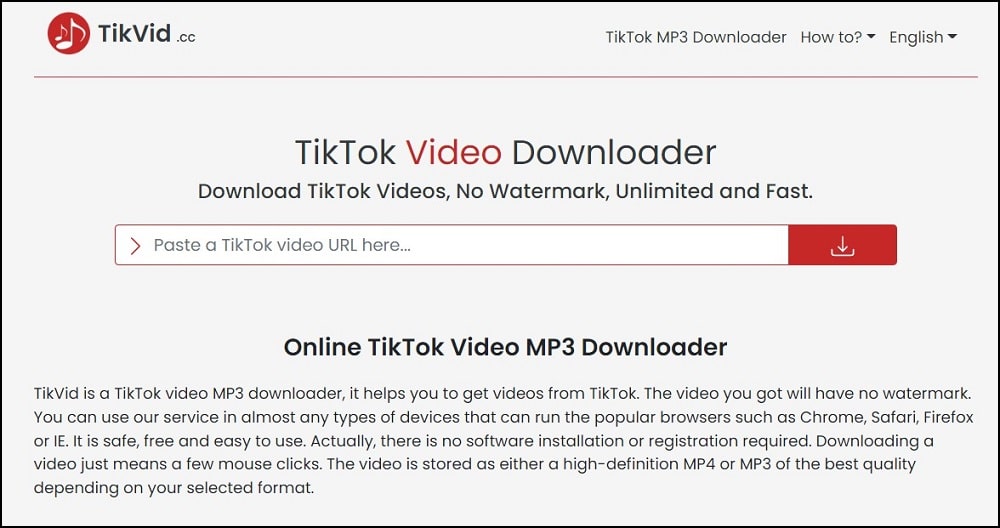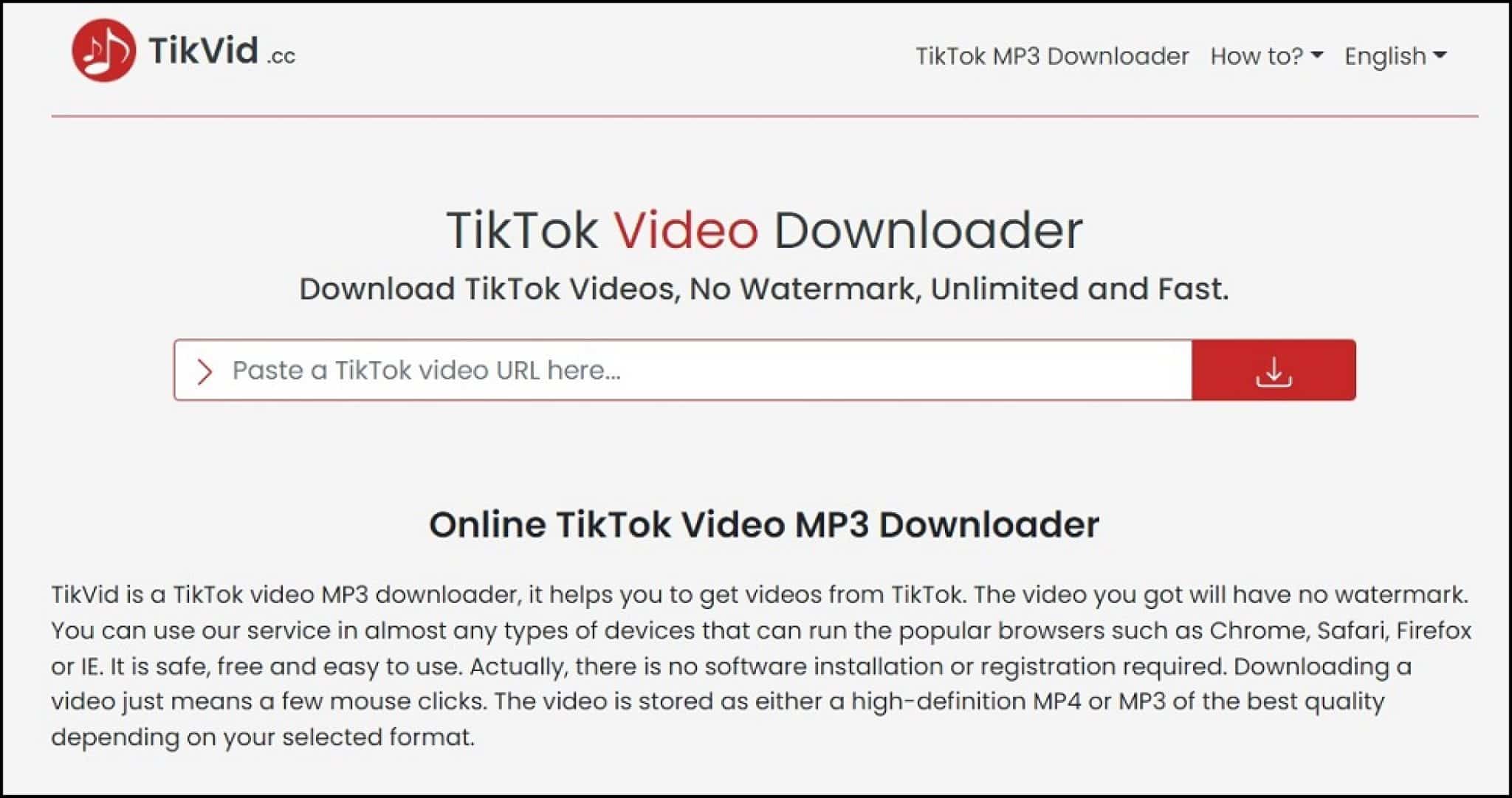 There are a few alternatives here that technically aren't viewers, but you can use them in a pinch if they're available. As a free online service, the major selling feature of Tikvid is the ability to download any TikTok video by pasting its URL into a specific section and selecting either the video or audio format; you can choose between MP4 and MP3.
As long as you follow the simple three-step process, there is no limit to the number of movies you can take. It's worth noting that you don't need an account to do this and that you can download whatever content you want without worrying about it having a watermark on it, allowing you to use it on your computer or any other platform you choose.
---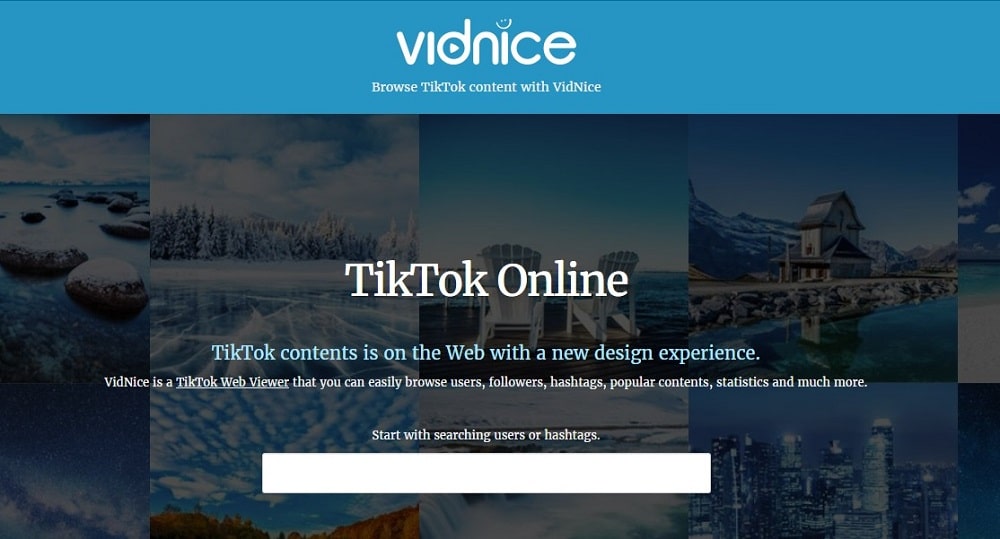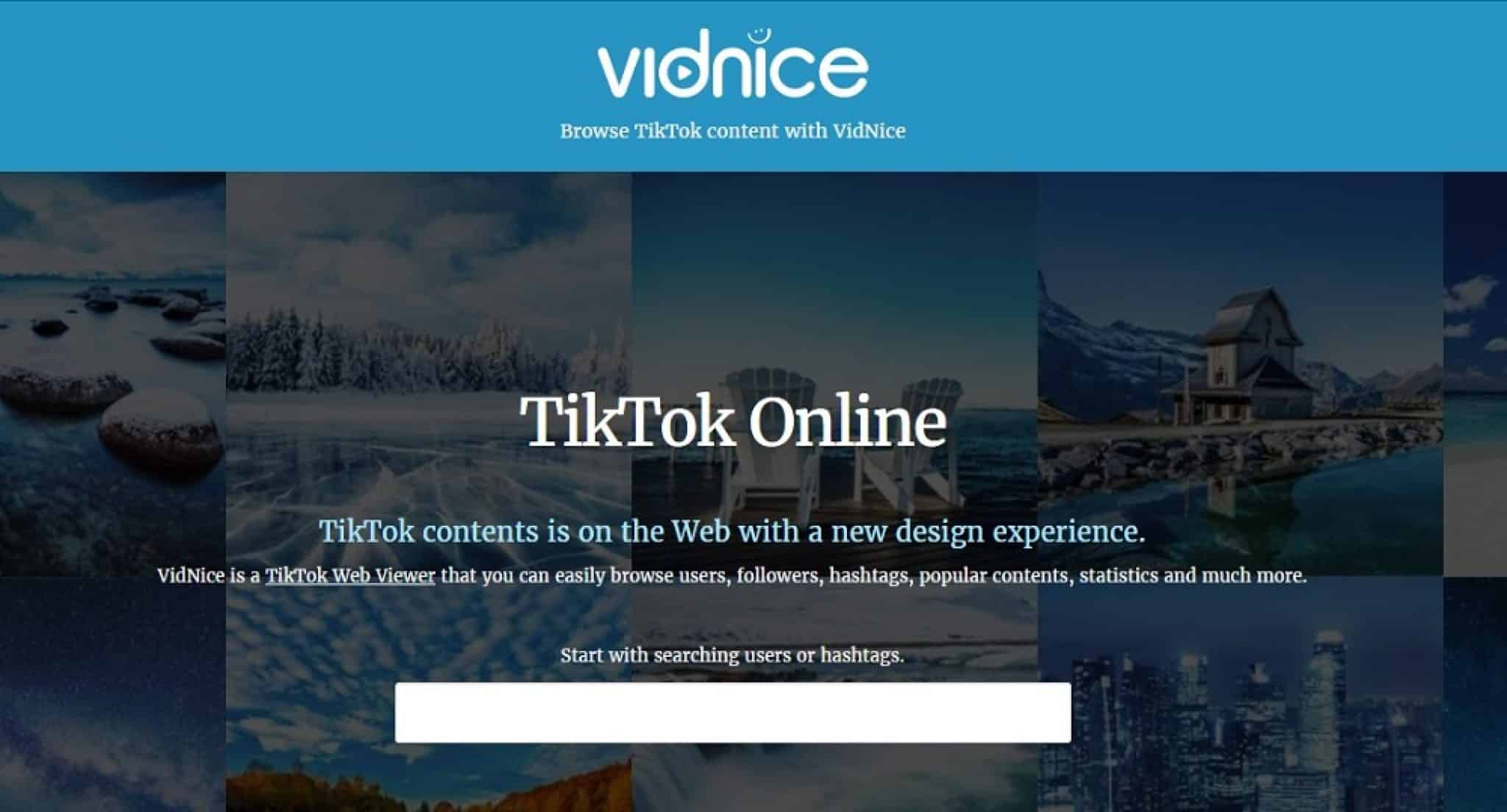 VidNice is a more robust TikTok viewer, but it does have a few additional features. Check out typical TikTok lists, prominent users, popular videos, or hashtags, or you can check hashtag feeds on VidNice's main page. In addition, you can access your account, make lists, and view statistics about your movies, viewers, and likes. You can, of course, download any video from the Downloader section.
With these movies, there's no watermark, so you can easily share them with your friends on TikTok or elsewhere. If you're looking for in-depth TikTok analytics, you can use the new TikBuddy feature, which gives you access to all of the details for any account you choose. It's also possible to use the Chrome extension, but you'll need to log into your channel first.
---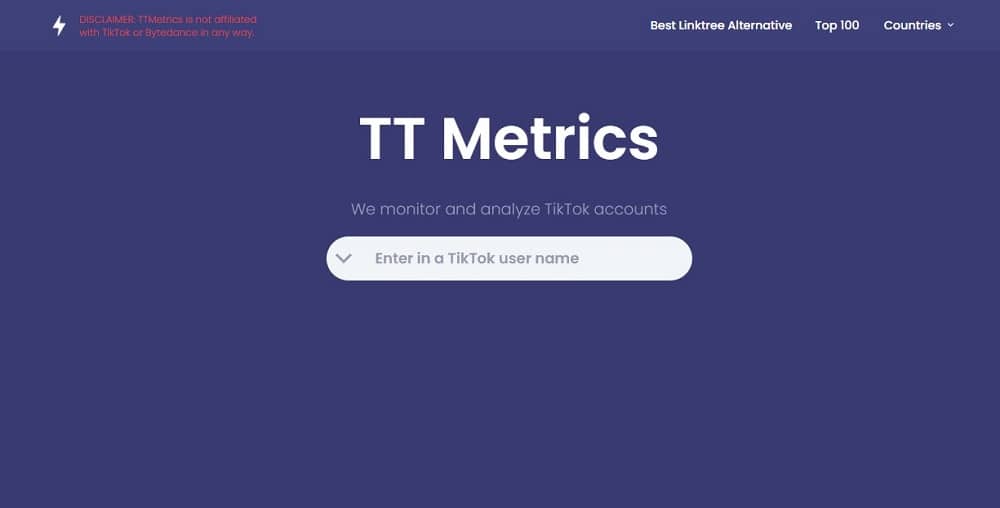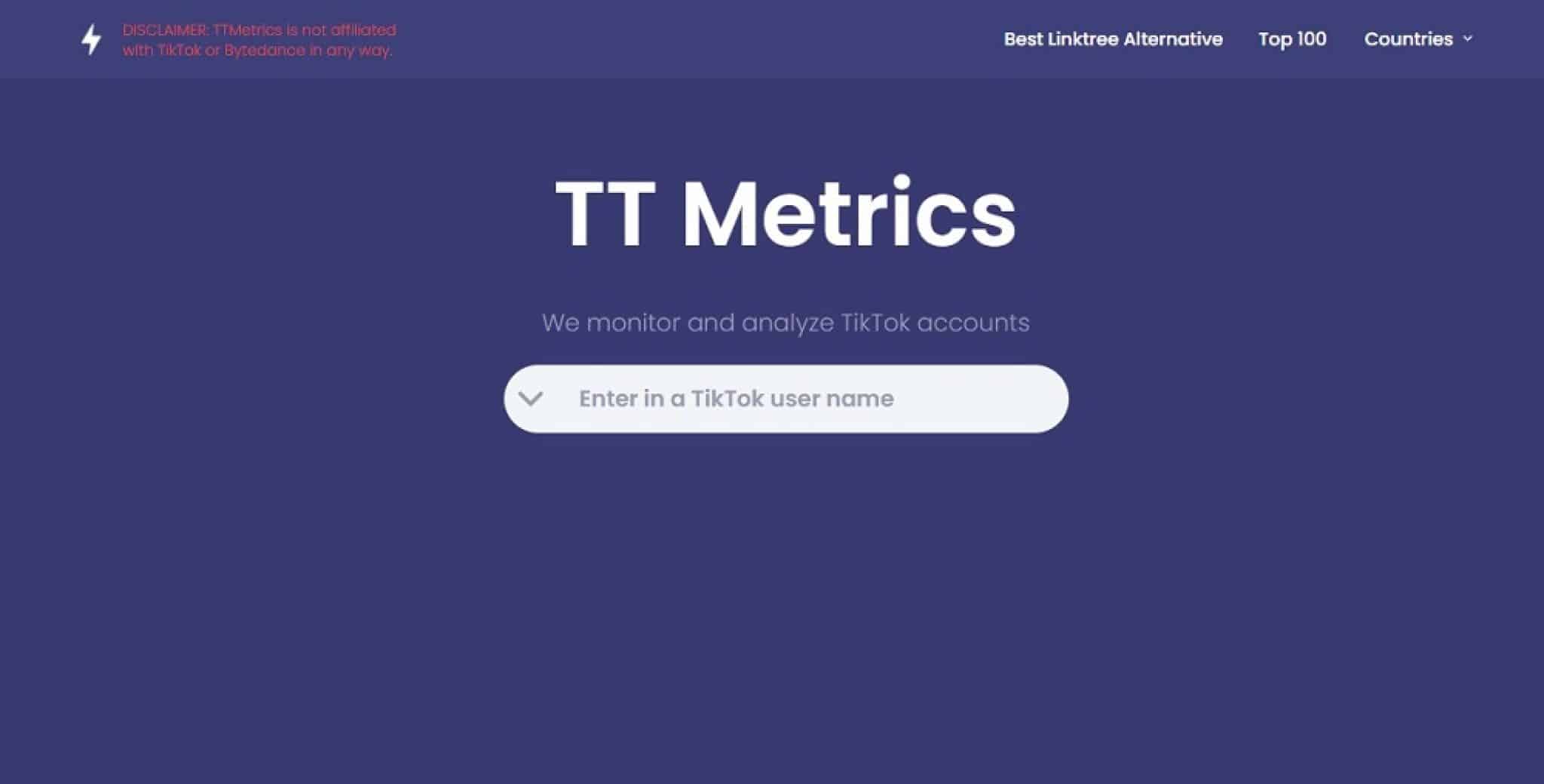 TikTok stats and views can be explored in new ways thanks to the lesser-known TT Metrics service. You'll be able to browse through films from over 25 different countries to find the most popular ones. There are many TikTok accounts and channels that are rapidly expanding in popularity, such as the fastest-growing accounts and the top 100 TikTok channels.
TikTok footage can be watched and downloaded without watermarks, not to mention all the information you can access about any specific TikTok user. Searches for user names are also available, although they are limited to those who have logged in. That's not a problem, though, because you're getting a free service that's quite useful.
---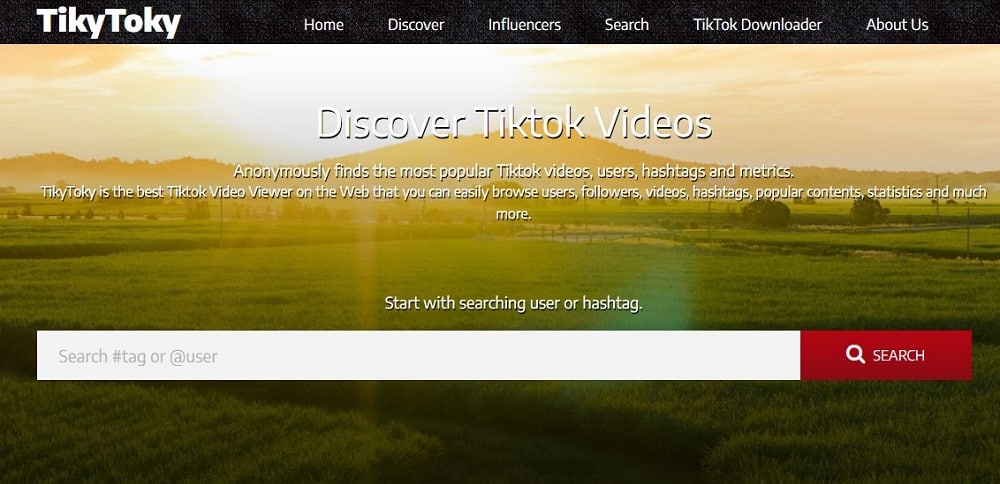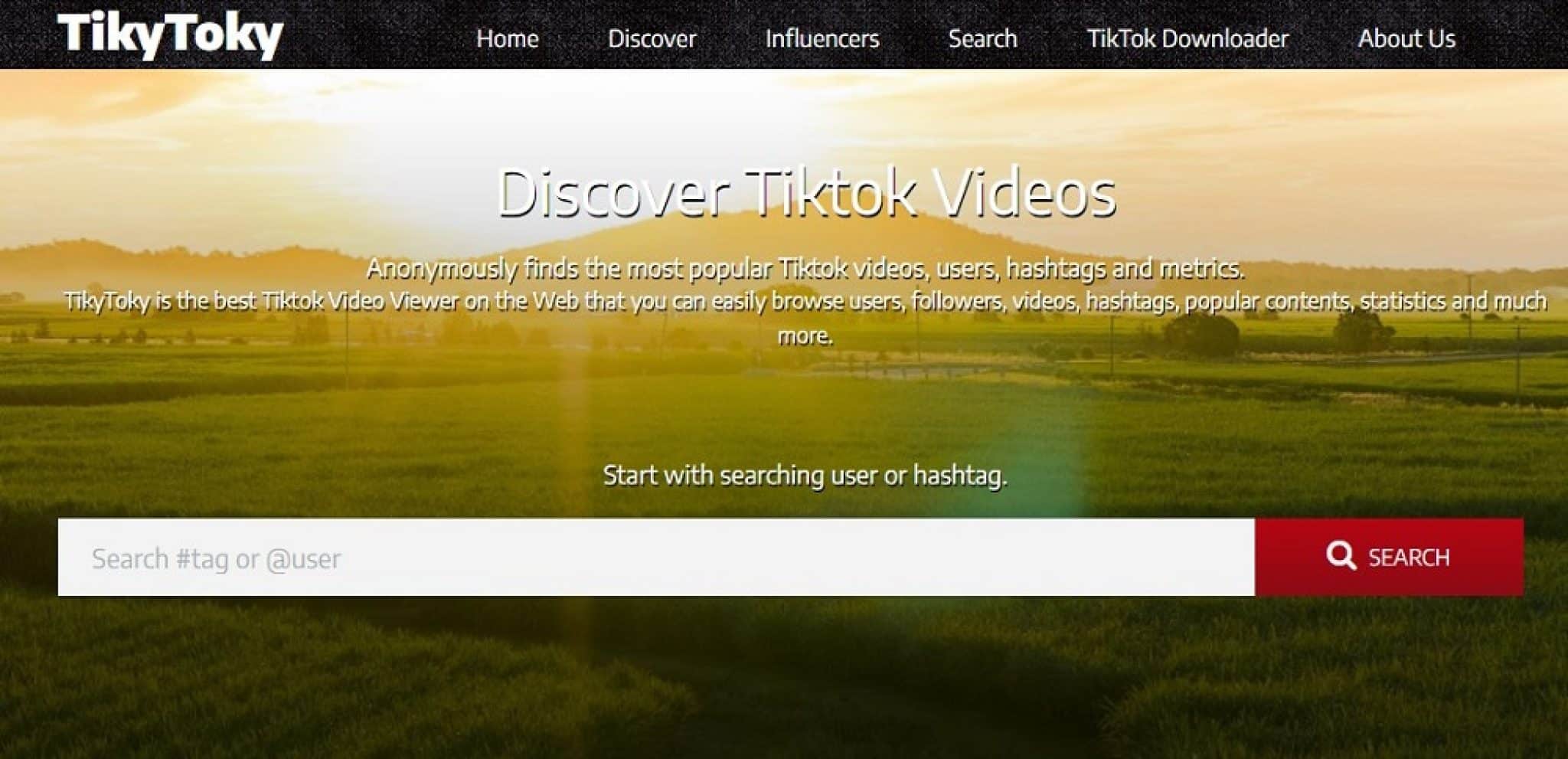 TikyToky is another TikTok-related internet service with a fun and simple interface. This is a free service that allows you to examine, explore, and watch TikTok videos to your heart's content. With TikyToky's discover feature, you can discover new and intriguing content creators.
It's possible to see the top 100 TikTok influencers at any moment, as well as search for specific individuals and hashtags using the search box. In the same way that you can download videos without restriction, you can also post them to your own social media accounts.
---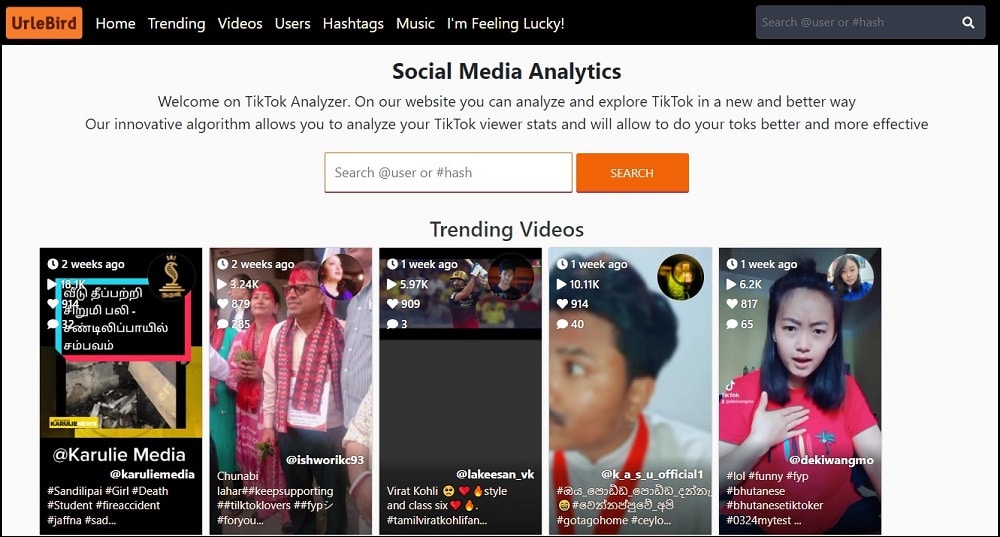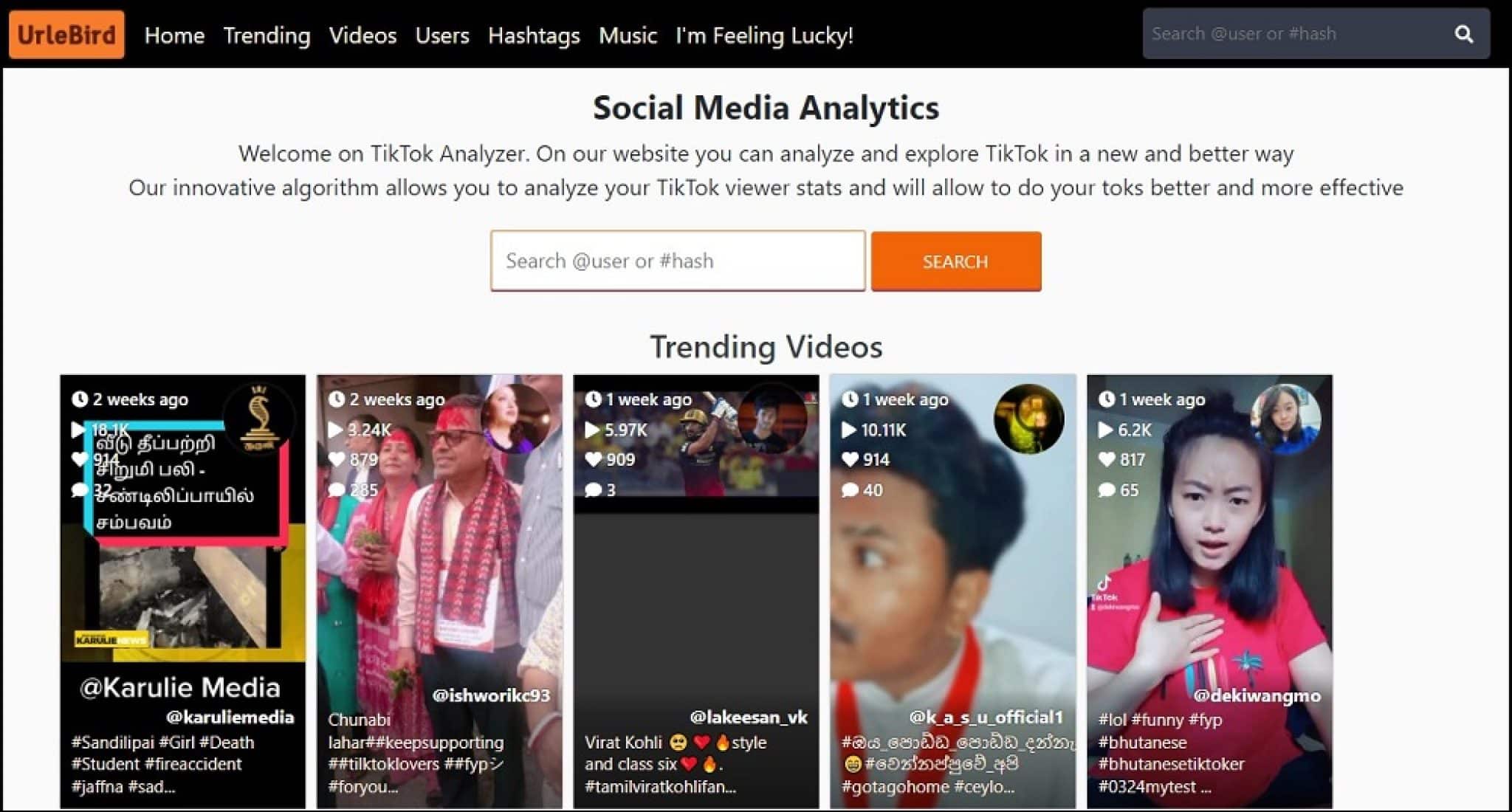 UrleBird is the next attractive tool to view TikTok videos. What I like about it is the fact that it is completely free. In addition to being free, UrleBird's algorithm provides all the tools you'll need to make your TikTok videos more effective at driving traffic.
On the home page, you'll find a list of the top popular videos, users, hashtags, and music tracks in each of the key categories. Of course, if you want to go deeper into your favorite trends or TikTokers, you can always save any video and utilize the handy search box to look up certain hashtags and people in the privacy of your own home.
---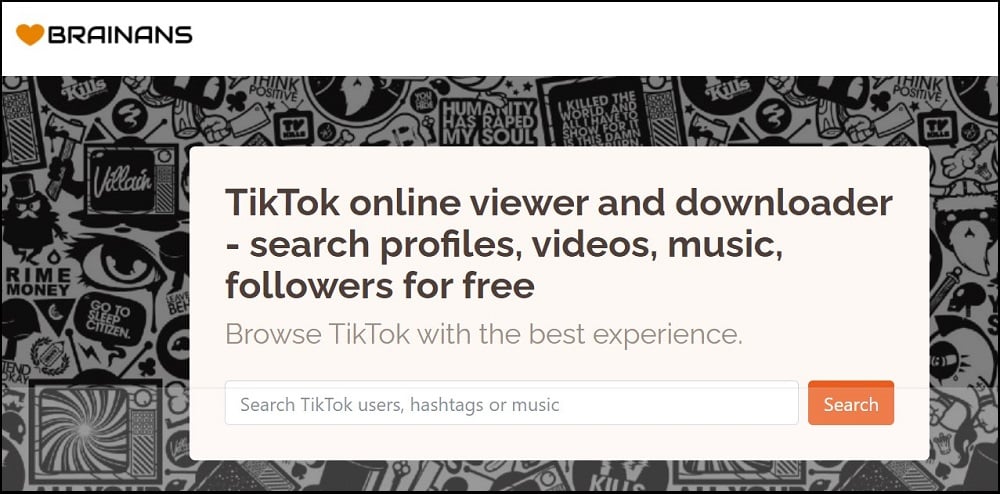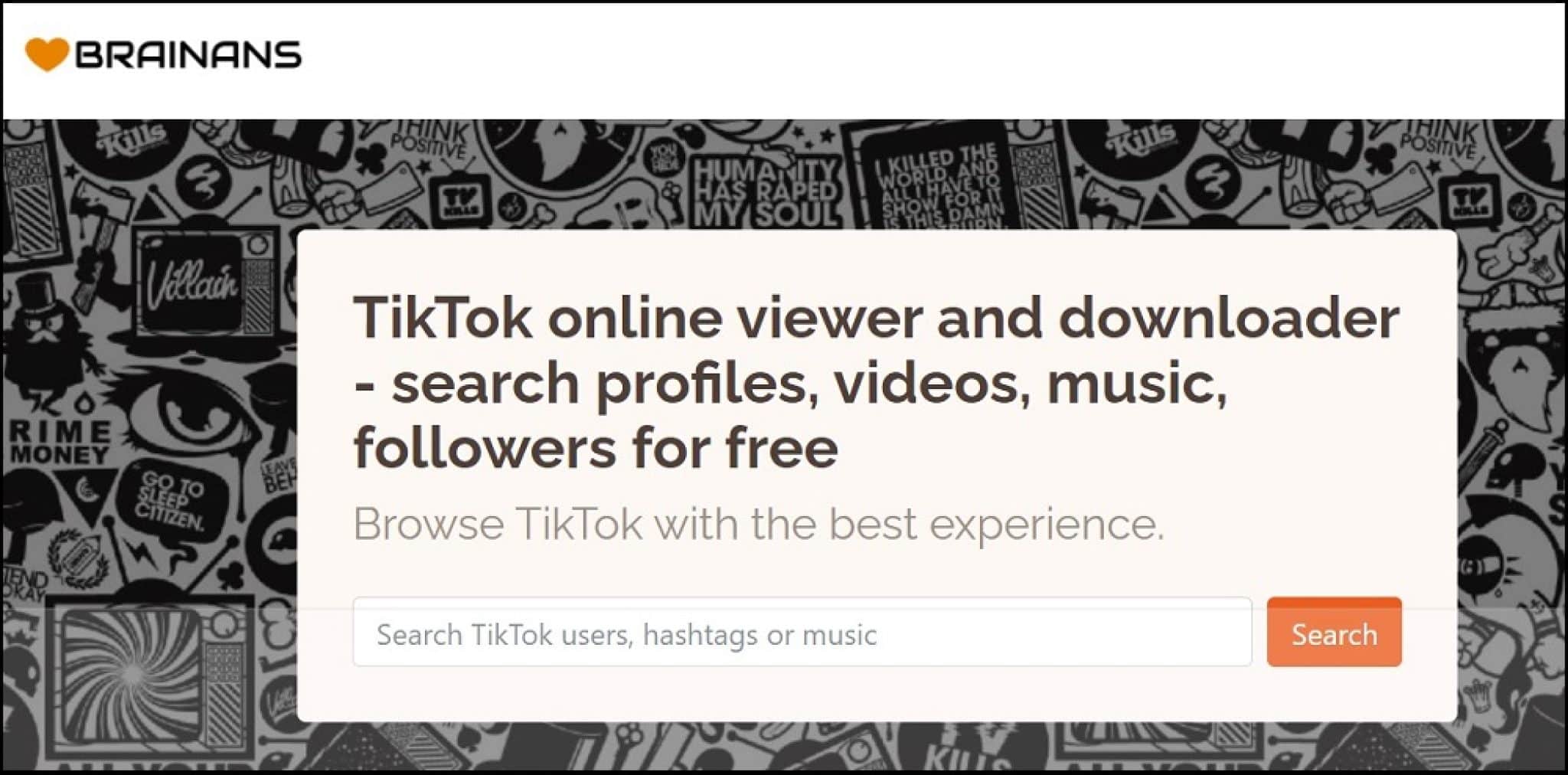 This list begins with Brainans, which many people regard to be the best TikTok online viewer. Brainans is an internet program that is free to use and designed specifically for browsing TikTok content, according to its developers. A worldwide search engine allows you to search for anything you want, from hashtags to music and users anonymously, using this online web tool.
Besides that, Brainans allows for entirely chargeless download of TikTok videos without being logged in. Brainans is an easy-to-use tool for analyzing TikTok users, looking at data, and more.
---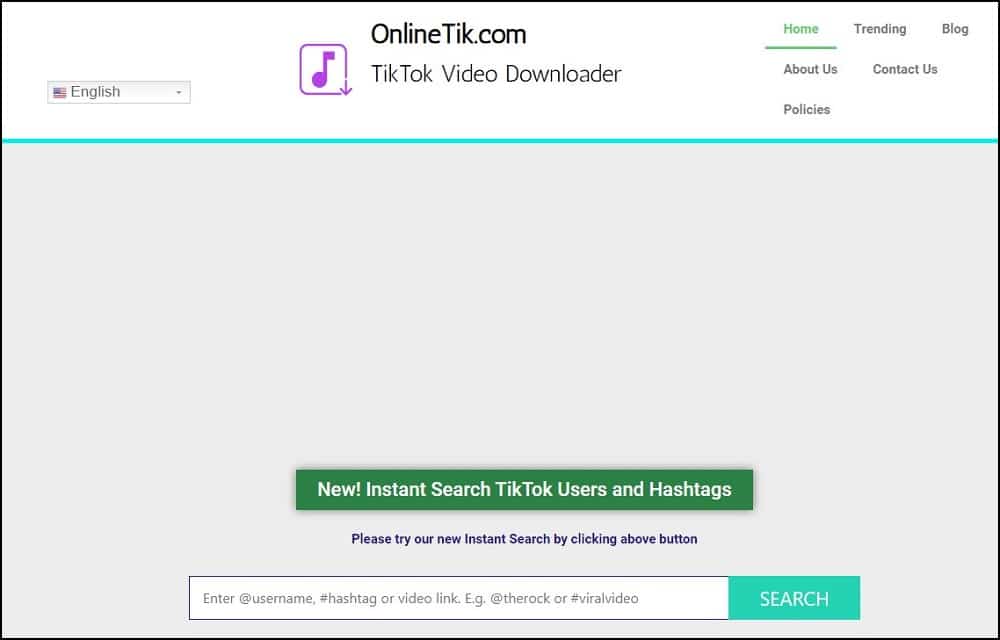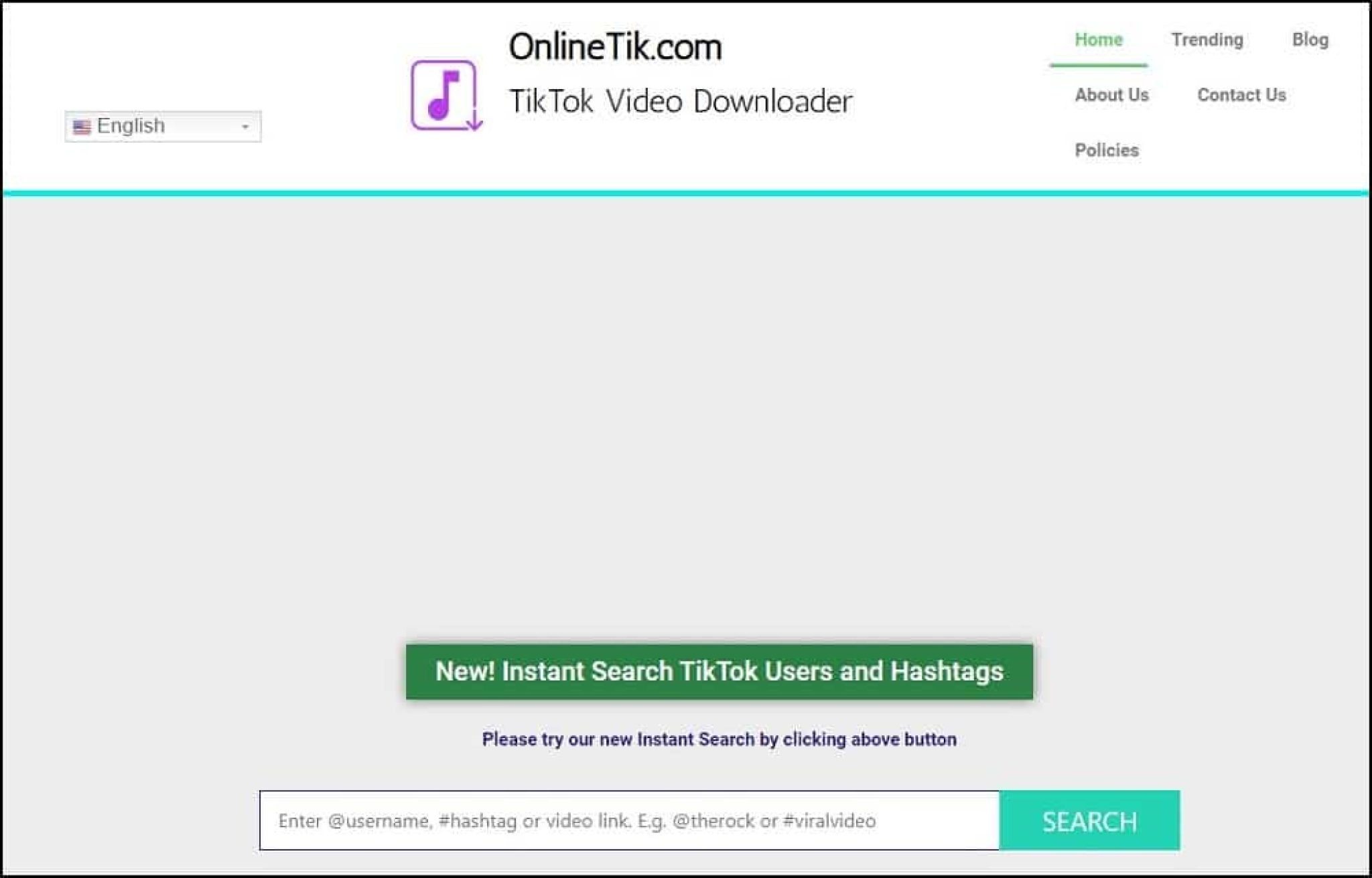 If you're looking to download TikTok videos, go no further than OnlineTik. When it comes to downloading videos from TikTok, these guys are the greatest. As of 2020, OnlineTik has come a long way. The site attracts visitors from all over the world.
You can watch TikTok videos as well as download them. Before downloading a TikTok video, you can see it on the site. If you scroll down the first page of the site, you'll see the most popular TikTok users and hashtags. You can use OnlineTik to search for people and hashtags.
---
FAQs
1. Is it possible to watch TikTok videos using the TikTok viewer without revealing your identity?
It's true that watching videos with a large number of people is completely private. That's because you didn't sign in to the channel, and as a result, there's no record of your activity on whatever content you were viewing.
2. Can I download TikTok videos using TikTok viewers?
In some circumstances, TikTok viewers allow users to download their favorite videos. TikTok viewers can be used to download full channels of content in some cases.
3 Are TikTok online viewers legal to use?
Using TikTok viewers to boost your view count is technically against the rules. TikTok will likely penalize you if you use those viewers to watch TikTok videos, even if doing so isn't unlawful per se.
---
Conclusion
You can use this comprehensive list to find a TikTok viewer to download or try out in your spare time. When it comes to viewing content, using these viewers is an experience that's both unique and worthwhile. Not only are they useful, but they're also practical. There's nothing to lose if you want to broaden your perspective on one of the most widely used social media sites in existence today.