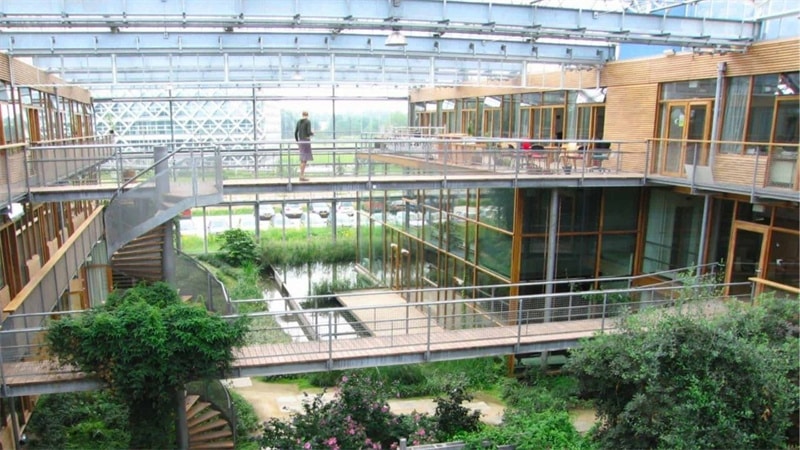 The agriculture industry these days is not just about planting, watering, and harvesting. Modern industry has made it possible to automate many processes, knowledge of chemistry and biology has turned agriculture upside down, and new standards for environmental friendliness and safety have emerged.
To keep up with the evolving field and become a cutting-edge specialist, it pays to study at the best agricultural universities and get a modern and well-paid profession.
---
What you can study at agricultural universities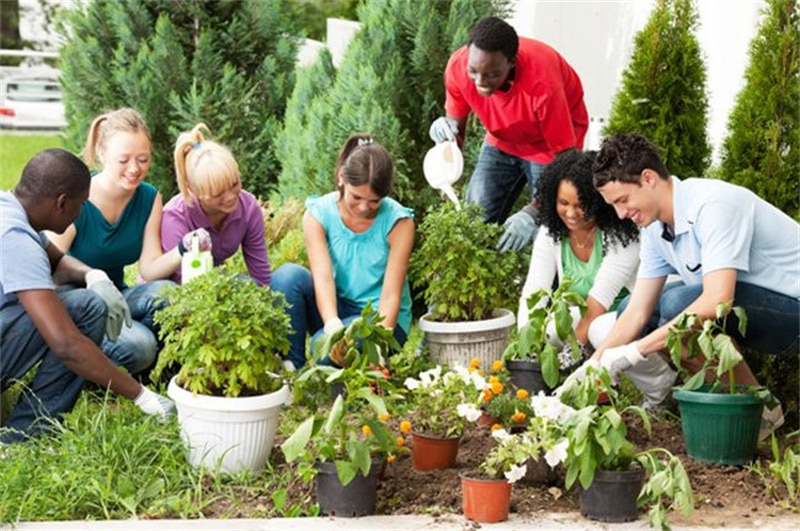 The list of modern agricultural specialties is quite wide. These are the traditional livestock and crop production, agriculture and forestry, and various veterinary specializations. There are also new areas of study at modern universities:
new areas of ecology: environmental management, environmental policy, environmental protection;
new technologies: biochemistry, biotechnology, molecular breeding, bioengineering, hydrology;
various areas of art: horticulture, landscape design, and architecture.
As well as other unusual fields, such as agricultural economics, management in production, viticulture or wildlife science. Training future agricultural professionals are actively supported by the authorities of all countries because their economy and well-being depend on the level of production. Of course, it is not easy to get into the best universities: the cost of education is quite high and studying is not that easy.
But you can use coursework writing service if the study will be too difficult. However, the quality of education in these institutions and the prestige of their diplomas speak for themselves. In addition, you can help with enrollment programs to support foreign students, scholarships, and exchange training.
---
Top of the best agricultural universities in the world
There are excellent universities and colleges of agriculture in many countries: in the USA, Europe, and even Australia. In addition, online learning is available, as well as obtaining doctoral and master's degrees from these universities. So in fact you are not limited in when and where to apply.
Wageningen University and Research Centre, the Netherlands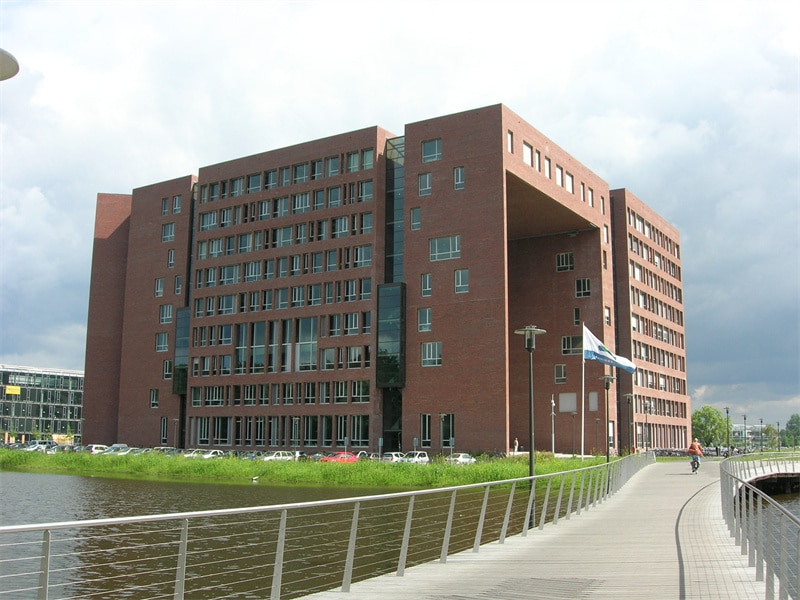 Wageningen University rightfully tops the list of the best agricultural universities in the world. It offers three degrees (bachelor's, master's, doctoral). In it, you can study almost all modern agricultural sciences and disciplines. Well, you may need science help because it is the main course in this University. Tuition is not cheap: one year costs almost 2,000 euros per student.
The management is focused on international students as well: most lectures are available in English. At the moment there are 20 programs for bachelors and 29 for masters. Numerous high-budget experiments involving students are conducted as part of the training.
The Netherlands is a well-deserved leader in horticulture and agriculture, and Wageningen University is considered the country's foremost agricultural university. Therefore, if you want to study with the best, it is worth enrolling here.
---
University of California Davis, USA
The University of California has the best College of Agriculture and Environmental Sciences in all of North America. According to U.S. university statistics, it is one of the top three colleges for teaching agricultural and animal sciences. The college offers more than just lectures; it has its science centers, farms, and laboratories, and students are actively involved in research and scientific experiments.
You can choose from 43 majors ranging from agricultural animal science to environmental policy analysis. The full-time tuition at the college is $48,000. Distance learning is also available for those who cannot attend face-to-face classes.
---
The Higher Technical School of Zurich (ETH Zürich), Switzerland
The most famous and prestigious university of Switzerland – the Higher Technical School. It is famous for its modern approach to learning, cutting-edge programs, and emphasis on environmental protection and ecology. The school includes the Institute of Agricultural Sciences as well as dozens of laboratories, stations, and research centers around the country.
Tuition, which costs about $1,300 per course, is in English. Knowledge of the language (English or German) must be confirmed by international examinations. The main areas of study at the Graduate School of Technology are environmental protection, food programs, public health, and high-tech areas of agriculture (molecular breeding, cell biology, and others).
For admission, you need confirmation from the university in your home country that you are ready to be accepted. In addition, each applicant must pass an entrance exam. You may also be asked for letters of recommendation from previous places of study or work.
The Graduate School of Engineering has tuition reimbursement support programs for graduate students. They are open to master's students who have completed their undergraduate degrees with excellent grades and have begun work on their master's thesis.
---
Cornell University, USA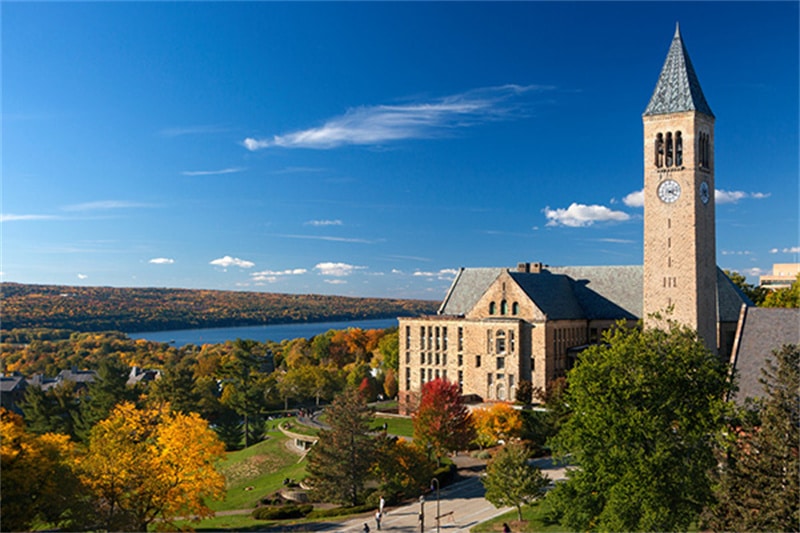 And, more specifically, the College of Agriculture, which is part of it. It offers 21 undergraduate and four graduate programs in agriculture. You can study fundamental disciplines in it: life science, food programs.
The university is actively introducing programs to expand the classroom: numerous New York City science centers help it do this. The Agricultural Experiment Station collaborates with the college. Tuition is $51,000 for all courses.
---
Texas A&M University, USA
A&M (or rather, its College of Agriculture and Life Sciences) is considered one of the best agricultural institutions in the entire world. It includes many research centers, maintains ties with other agricultural schools in the country. The research it conducts is actively supported by the state. The University of Texas has 80 undergraduate and graduate programs.
In addition, you can take a quick study in one of 9 areas to learn a new specialty in agriculture. The areas of study are as varied as possible: environmental protection, biochemistry, soil science, and economics in production. The cost of training is 11 and a half thousand dollars. It is also possible to study remotely (but it will be more expensive).
---
Cambridge University (University of Cambridge), UK
Cambridge is one of the most famous universities in the world. Not surprisingly, it includes the oldest school of agriculture. It was built based on the Faculty of Biology. The programs of study are quite diverse and are mostly related to veterinary medicine and natural sciences. However, there are also programs in agricultural economics, systems biology, and behavioral sciences.
The quality of education is also enhanced by the fact that the Graduate School of Natural Sciences, the Clinical School, and the Departments of Veterinary and Clinical Medicine actively cooperate with the School of Agriculture. The school provides internships and work-study programs, which are especially important for fully mastering a new specialty.
The cost of tuition is not trivial – 9,250 pounds (or $12,500). However, the opportunity to study with the best teachers in the country, as well as a diploma from the 3rd most popular university in the world justifies the price.
---
University of Melbourne, Australia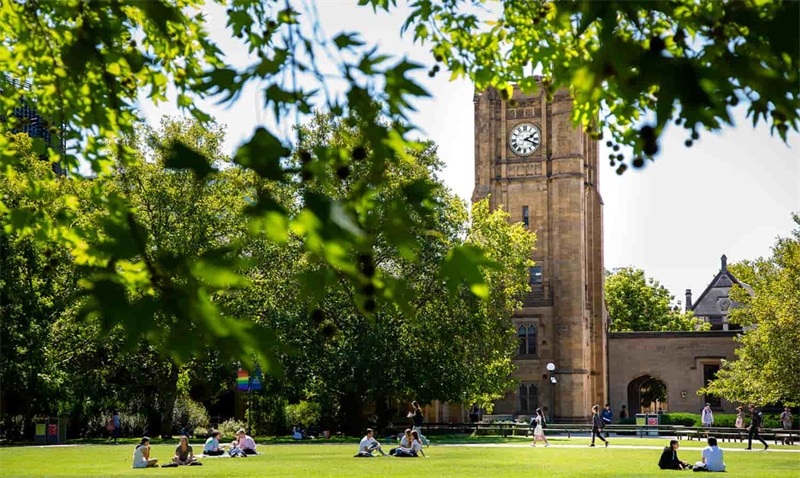 The University of Melbourne is an ideal place to study veterinary medicine or food production. It is ranked #1 in the country for the employment of its graduates. The main areas of study are animal sciences, plant and animal pathology, parasitology, wildlife research, and food production. It is the fundamentals of the programs that make it so easy for university graduates to find jobs.
The University of Melbourne offers more than just an undergraduate degree – there are 15 postgraduate programs available. In addition, it has a lot of support programs and scholarships, which allow partial or full compensation for training for international students.
For this, you will have to fulfill several conditions: for example, provide an excellent school diploma, receive an invitation to study, and have no other higher education. However, you can be reimbursed the entire cost of tuition, which is $11,000 for each course.
---
Of course, there are other famous agricultural colleges
There are famous agrarian universities in any country: the sphere of agriculture is actively supported and developed. Perhaps the place of study should be chosen only by the desired specialty and the cost of education. If you want to study more easily, pay attention to the countries with languages with which you are already familiar (or to universities that lecture in English).
By the way, do not forget about scholarships and exchange programs: you are very likely to be able to come to a famous agricultural university on a budget. And with many institutes offering distance learning and online lectures, studying agricultural sciences from top professors has become even easier and more accessible.