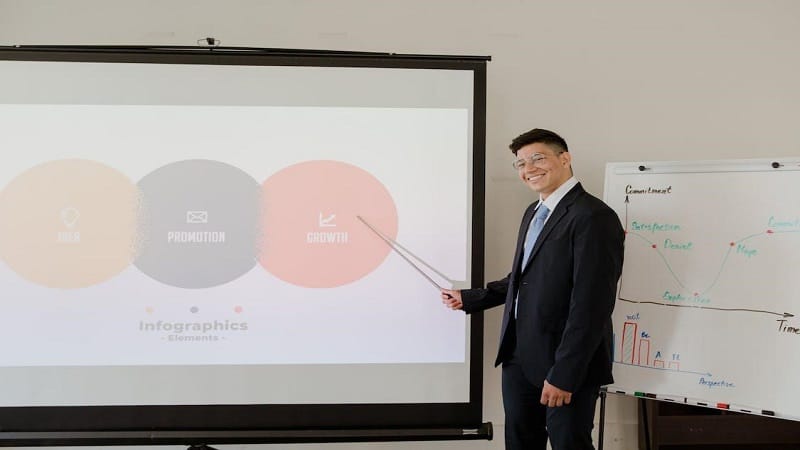 Many presenters prefer to use templates than create them from scratch or use default templates. Professional PowerPoint templates available online are lifesavers and help you create your presentations fast and stress-free.
There are free custom templates that you can get online, as well as templates that you can buy for a reasonable fee. When you choose to get free templates, you may expect that the layout is not well-organized, incompatible with your PowerPoint program, or comes with limited slides, icons, animations, or graphics.
Because of these reasons, you may think twice about getting free templates. Instead, you may prefer to buy a professional PowerPoint template. Buying templates is easy. But, knowing what to look for when buying one can take time and effort.
This article is a great read if you want to discover the top features to look for when buying PowerPoint templates. Knowing what to look for in a template can help you create the best PowerPoint templates for your business presentations.
---
What is a PowerPoint template?

A PowerPoint template is a tool that most entrepreneurs and professionals use to create their work presentations. PowerPoint presentation templates contain design elements – colors, effects, animations, fonts, and backgrounds working together with the sample slides to connect your presentation.
Once you are done making your template, you can reuse them for future use. You can save them on your computer and even share them with others.
---
Premium vs. Free PowerPoint Templates
Using free templates save you money, but since it is free, it has limitations. On the other hand, getting premium templates gives you everything you need. Though, it requires that you buy them, spending money in the process.
Many still prefer premium templates over free ones because of their quality. Premium templates are still cheaper than hiring professional graphic designers to create corporate presentation templates for your business.
If you are looking for premium templates worth every dollar spent, Simple Slides has the best PowerPoint templates. All the templates are highly customizable and editable. You can even avail of their training courses on maximizing the use of templates.
---
Tips for Buying PowerPoint Presentation Template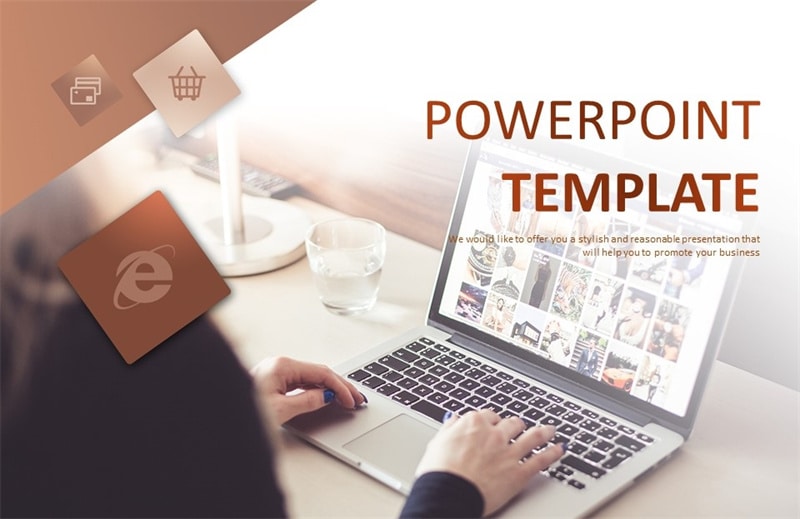 When choosing and buying presentation templates, always take into consideration what your topic is and your target audience. A good presentation template should be comprehensive and include multiple and complete slide types with icons, charts, and graphs that can attract and engage readers.
The slides should be well organized. It should also be practical that it can be used for different kinds of presentations, may it be for corporate presentations, meetings, and project proposals.
Below are some tips to consider when choosing and buying presentation templates.
1. Consistency
Professional presentations should be consistent so as not to confuse the audience. It should maintain consistency with the design, color palette, style, and fonts.
It would be best to look for inconsistencies in a slide, such as mismatched color themes or different fonts. Buy a business presentation template that looks professional and worth your money.
2. Number of Slides
Presenters prefer premium templates because they come with a complete set of slides. Different from when you download free templates, your expectations fall short because you only get a few slides to work with.
You have to be cautious when buying templates, for you may not get the number of slides you were promised. Also, instead of getting original and unique slides, you end up receiving variations of the same slide.
It would be best to look for a supplier that offers screenshots or previews of the templates. Reviewing all the slides to check if they are original is best. You may only use some of the slides, but it is worth your money if you get all the slides you need for your upcoming presentation.
3. Organized Layout
An organized template allows you to easily look for a particular slide that you want to use for your presentation. All the sections or headings of the template should be organized.
An organized template saves you time. You don't have to go through individual slides to find what you want.
4. Attention to Detail
Before and after purchasing a template, make sure to check everything. Check even the simplest details, such as margins, alignment, spacing, etc. Pay attention to small details of your presentation to ensure you look more professional and credible to your audience.
The goal of using presentation templates is to have an engaging presentation and not disappoint your potential customers.
5. Template Description or Help Guide Is Provided
As someone who has been creating PowerPoint presentations for a long time, you know that using a template can make your work easier. However, it would be best to remember that newly bought templates may have some issues.
To address some template issues, you must customize the templates to make them work for you. Customizing the template includes any of the tasks below:
Changing or adding text
Swapping or changing the images
Adding your company logo and company details
If you are looking for a template website, go for one that offers a help guide to show you how to use the template and address possible issues that may arise. This particular service is a big bonus for the template you purchased.
6. In Line With Your Brand
There are several presentation templates you can choose from. With so many choices, you must choose the best PowerPoint template that fits your brand.
When you plan on making corporate PowerPoint templates, choose templates with a modern and professional appeal. You should stock templates with a practical and versatile appeal so that you can reuse them for any presentation or occasion.
7. Check Customer Reviews
When canvassing for a product you want to buy, it is common practice to check the customer review section. Customers are likely to purchase templates from websites that have customer reviews. This is where they can read what the templates are like once you pay and download them.
Choose templates with a lot of positive feedback. Also, keep in touch with the designer to check their responsiveness. The designer should be easy to reach when you have concerns or issues that must be addressed immediately.
---
Final Thoughts
For several reasons, many presenters would recommend buying premium templates instead of downloading free ones. The top features to look for when buying PowerPoint templates include organized and consistent slides, slides with minimal to no errors or issues, and comes with a help guide.
Buying and downloading a PowerPoint presentation template from a reputable website with a customer review section and responsive customer service is also best. When you consider these features when buying templates, you can surely get templates that will not disappoint!