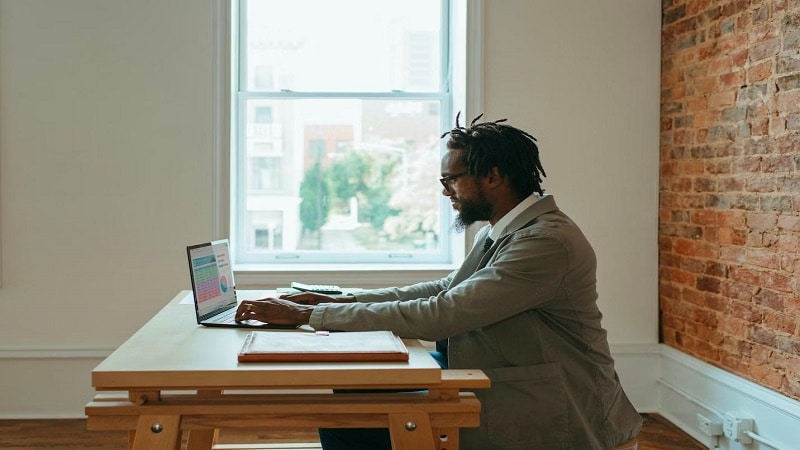 In recent years, the growth of technology and the internet has made it possible for people to work online from anywhere in the world. This has led to a rise in the number of people taking to online work as a way to earn extra income.
And it's not hard to see why, thanks to the flexibility that platforms ranging from Upwork to Lustfel offer –  it's no wonder more people are turning to remote and freelance options to supplement their income.
So! What are five of the best options when it comes to working from home? Let's take a look.
---
Earn More Money with One of These Online Jobs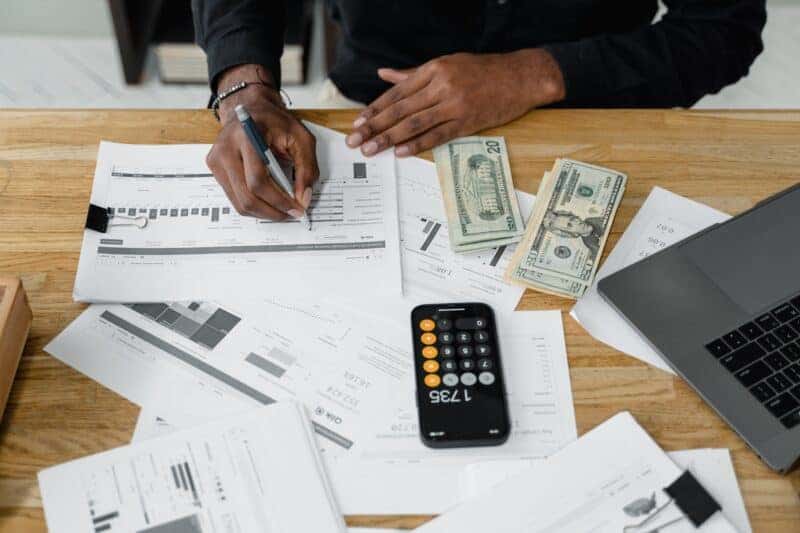 There are plenty of options when it comes to online jobs to increase your earning potential. However, five of the most popular include:
E-Commerce
E-Commerce is a superb option for an online job because it offers a low barrier to entry, which means that anyone can start an online store or sell products on e-commerce platforms such as eBay or Depop.
Here are some reasons to get involved in e-commerce:
Flexibility: E-commerce offers a high level of flexibility as it allows you to work from anywhere in the world as long as your internet connection is relatively stable. You can also set your own hours and work at your own pace, making it ideal for people who need to work around other commitments such as family or studies.
Low startup costs: Compared to starting a traditional brick-and-mortar business, e-commerce has fairly low startup costs. You can start an online store simply by downloading an e-commerce re-sale app such as Depop or by creating a website. This makes it accessible for many people who may not have the funds to start a traditional business.
Wide reach: With e-commerce, you can reach a global audience, which means that you have a much larger customer base to tap into. This can lead to increased sales and profits for your business.
Passive income: Finally, e-commerce also offers the potential to earn a passive income where you can earn money while you sleep.
In summary, e-commerce is a good option for an online job because it offers flexibility, low startup costs, wide reach, and passive income potential.
Online Tutoring
If you're fluent in more than one language, you can make a full-time career out of this online, as the demand for online language tutors is growing around the globe.
Online tutoring is a great work-from-home job for several reasons:
Great work-life balance: Teaching online offers the flexibility of being able to work from anywhere in the world on your own time. This makes it ideal for those of you who want to work around other personal commitments you may have, such as family or studies.
High demand: With the growth of online education, there is a high demand for online tutors. Many students and parents prefer online tutoring as it offers a more convenient and personalized learning experience.
Variety of subjects: Online tutoring offers a variety of subjects to choose from, including academic subjects such as math, science, and English, as well as test preparation for exams like SAT or Cambridge English.
Easy to get started: Online tutoring is easy to get into, as all you need to do is set up an account with a tutoring platform such as Preply or TutorMe to connect with prospective students. Once contacted by a student, you can begin teaching as soon as you'd like!
Tutoring can be a rewarding job to do from home. Not only does it offer the above perks, but you also have the potential to create lifelong connections with your students from all over the world.
Copyright: Unsplash I Licence: CC0 Public Domain
Online Surveys
Many market research companies pay individuals to complete online surveys to gather data about various products and services.
What's more, you can take part all from the convenience of your home couch with a cup of coffee in hand!
Getting into market research surveys from home is relatively easy, and there are several steps you can take to get started:
Research legitimate survey companies: Look for reputable survey companies that have a track record of paying their participants on time.
Create a new email address: Once you've identified some survey companies, create a new email address specifically for survey invitations. This will help you keep track of survey invitations and prevent your inbox from getting cluttered.
Sign up for survey companies: After you've identified reputable survey companies, sign up for them. Most survey companies will ask for your basic information, such as name, age, gender, and email address.
Complete your profile: To increase your chances of getting selected for surveys, it's important to create a full and complete profile. This will help survey companies match you to surveys relative to your demographics and interests.
Keep track of your earnings: Finally, it's important to keep track of your earnings. Most survey companies will provide you with a dashboard where you can track your earnings and redeem rewards once you reach a certain threshold.
Overall, getting into market research surveys from home is a relatively simple process. By following the above steps and being consistent, you can earn a regular extra income through participating in surveys.
Social Media Management
Another great option for online work is social media management. Many businesses and organizations recognize the importance of having a strong online presence to reach their target audience and are willing to pay good money to someone experienced in social media to help them reach a wider audience.
Similarly, this online vocation offers serious growth potential if you develop a strong portfolio and can demonstrate your skills and expertise in this area.
Web Development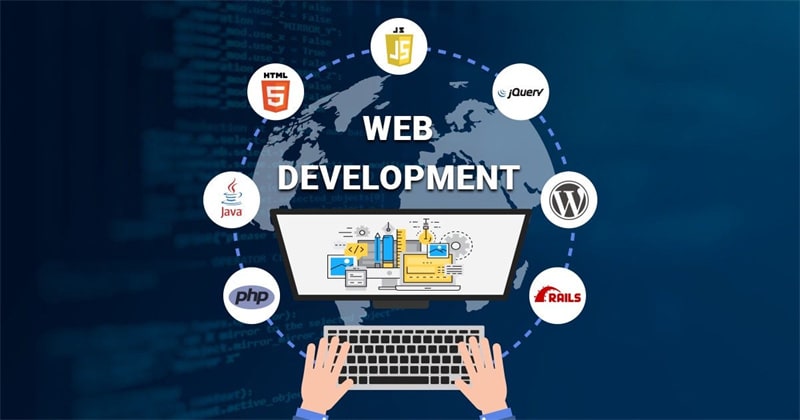 Last but not least is the almighty web development industry.
Not many people know about web development, but it's a fun trade to get into if you have a creative flair and are interested in design.
In short, web development is the process of designing and building websites and applications. This involves coding, programming, and designing web pages, as well as creating and maintaining the functionality of websites.
To become a successful web developer, you'll need to have strong problem-solving skills and superb attention to detail. But if you're up for the trade, the creativity and flexibility this vocation offers make this work-from-home job a desirable option for many people.
---
Get Online for Extra Income
Although the above are all great sources of extra income, the list for online work isn't limited to these five.
There are many jobs in the world of online work that offer flexibility, a high earning potential, and the ability to connect with other like-minded people from all over the globe.
With the right training, skills, and determination, anyone can get started in the field of online work and succeed in this rapidly growing sector.