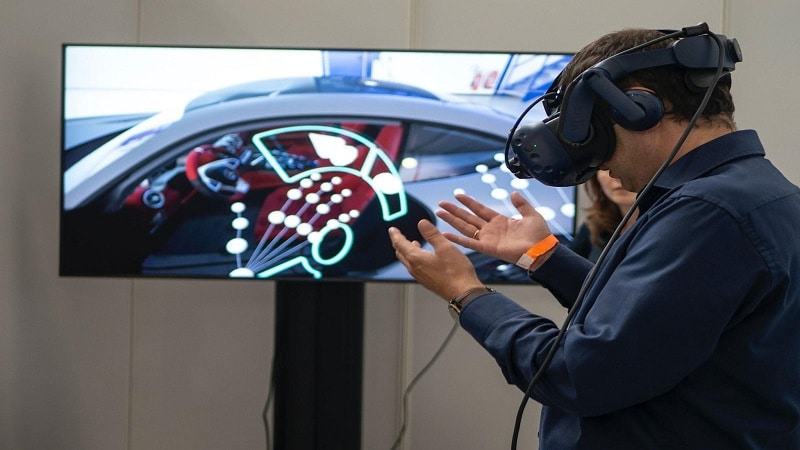 Many of us have fond recollections of times spent playing games. Our favorite mobile phone games back then were Snake Xenia and Space Impact. It was a great way to pass the time, but it also brightened our days and helped us unwind.
Since the pandemic and subsequent lockdowns, gaming has become extremely popular, gaining a whole new set of devoted followers. Recent technological advancements that aid in making games more immersive for players have also contributed to this resurgence in popularity. The "experience of playing a game" has been elevated to new heights thanks to the advent of the virtual platform.
Virtual reality (VR) is an option for online gaming that provides gamers with a mesmerizing communicative environment. Therefore, its absence would make the current state of gaming untenable.
When first presented, virtual reality gaming responded to the meteoric rise in popularity of games like Grand Theft Auto: Vice City and Counter-Strike. After seeing their popularity, game designers wanted to give gamers something even better.
Why did they even think that? VR games, or virtual reality.
Virtual reality (VR) is a gaming technology that combines high-end immersive technologies with standard 2D game graphics to create a convincing simulation of a 3D environment. With high-resolution images, compatible VR hardware, and a connection to VR visualization software, users can transform their homes into immersive virtual environments.
The work put into perfecting a VR gaming experience is worthwhile but time-consuming. Virtual reality (VR) software designed to work with the hardware is essential for processing and executing data threads.
Virtual reality (VR) systems today have sufficient graphical processing unit (GPU) capacity and vast datasets to ensure a seamless experience for the user.
In virtual reality games, players can assume the role of their preferred digital avatar and interact with other players in the game world. Jumping, crouching, and snapping are all real-world actions that are instantly transformed into their virtual counterparts.
Decades-old childhood fantasies are now (virtual) realities for young people. Let's rewind and see where all of this started.
---
Virtual Reality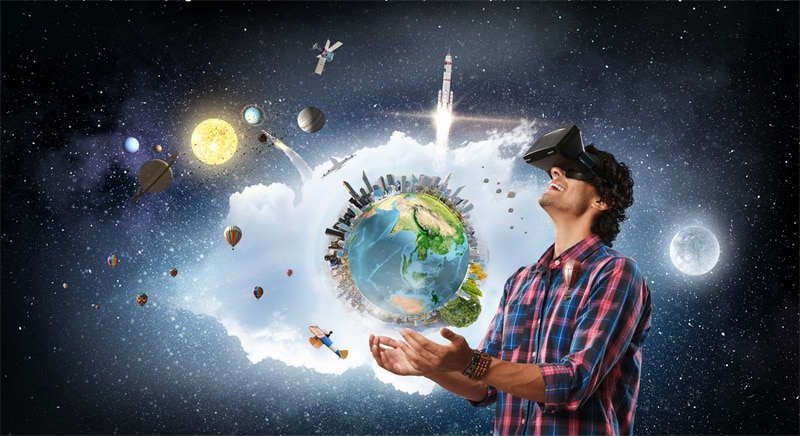 The term "virtual reality" describes a computer-generated, simulated three-dimensional environment. Certain electronic devices allow for interaction within this setting. It immerses the player in an environment where the sights and things are incredibly lifelike.
HTC Vive Pro 2, Valve Index, and Meta Quest 2, or virtual reality headsets or helmets, are required to make sense of this setting. It's meant to make the player feel completely immersed in the world, like they're playing the game.
Thanks to technological advances in ocular tracking and state-of-the-art graphics, these gadgets make the immersive experience a real possibility. Further, it creates a 3D image or video with enhanced backgrounds.
Additionally, VR reconstructs the scales and dimensions among the otherwise stationary 2D images. Virtual reality equipment can interact with the user through both software and hardware. Virtual reality in online gaming is not only accessible on PCs, laptops, and some mobile devices, but it also works excellently for gaming.
---
The Surging Development of Virtual Reality in iGaming
Players invest a substantial sum into games to have truly immersive experiences. Therefore, VR-based entertainment is expanding.
Experts anticipate that by 2025, the virtual reality (VR) game market in the United States will be worth over $19.5 billion. The advancement of the gaming industry can be directly attributed to the birth of VR.
---
What Has Modified After VR's Advent?
Formerly, gamers would use a flat screen to enjoy their pastime. But as time went on, advancements in tech and VR equipment allowed players to blend into a mesmerizing personal environment. The player can become significantly more invested in the game as a result.
VR headsets and other equipment have made it easier for players to interact with virtual environments. They've learned more about the gaming culture as a result. The most exciting aspect of virtual reality (VR) in online gaming is the freedom of movement it affords players within the virtual environment.
---
VR Progress on Different Online Game Genres
Here's a rundown of some of the game types that have taken advantage of VR technology:
VR Adventure Games
These games feature stunning visuals and innovative gameplay. The virtual reality adventure games are about discovering new areas and solving tricky puzzles. The gameplay is what will endear it to you. This is the kind of technology whose purchase will never be regretted. You can use a VIVE, a Play Chat VR, or an Oculus Rift headset. Arizona Sunshine, Astro Bot, and Batman are three well-known virtual reality adventure games.
VR Driving Simulations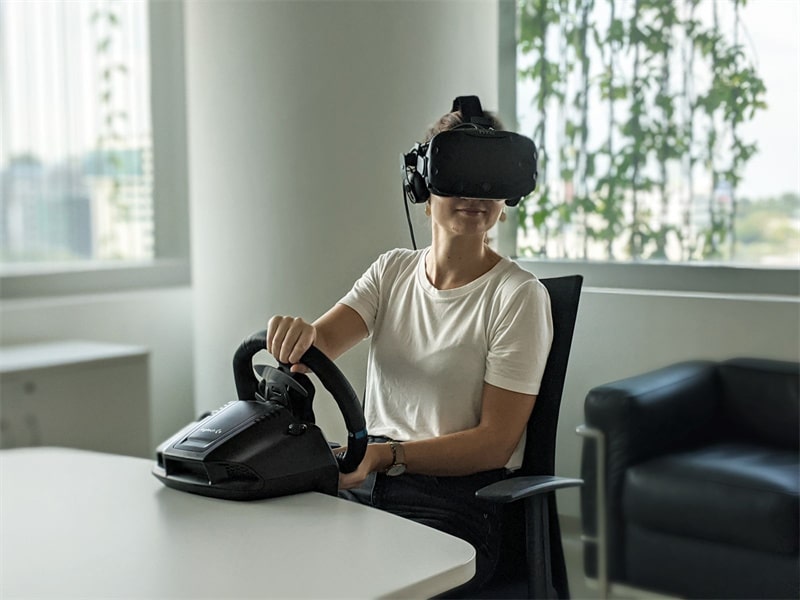 This type of story has enormous potential. Superb virtual reality is used in these driving simulators. The simulation of driving with this technology is remarkably close to the real thing. Players will experience the thrill of driving like a pro.
The upgrade of technology has permitted increasingly lifelike and engaging simulations every year. The video games Project Cars and Gran Turismo Sport are fantastic examples of driving simulation. Live for Speed, and Driveclub VR are only two examples of successful virtual reality (VR) vehicle racing games.
First-Person Shooter Games
The most played video games are first-person shooters. In the realm of virtual reality, they represent a breakthrough. These games are so popular because players are hooked on the challenge of progressing through ever-harder stages.
The graphics, soundtrack, and other aspects of the game world are all top-notch and feel very authentic. Noises like footfall, gun clicks, and flying bullets all add to the realism. Games like Robo Recall, Gunheart, and Onward are excellent representations of this genre.
VR Casinos
Beyond the realm of 3D games, virtual reality (VR) casinos offer an introduction to the gambling interface. Those who enjoy gambling can now do it without leaving the comfort of their homes if they do a virtual reality headset. Blackjack tables, Slot machines, and roulette wheels are all real deals, and each has several variations.
In addition, games like VR Blackjack, VR Poker, and VR Casino may be played in VR at a bar, where players can continue interacting with one another.