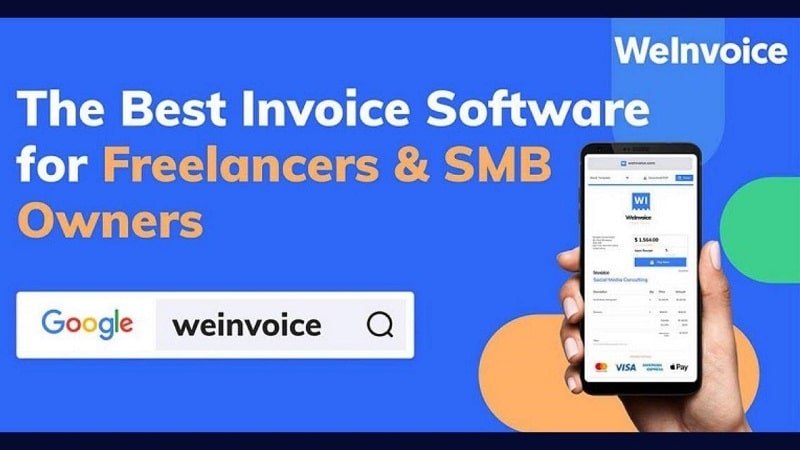 Small businesses require an effective solution for all their business operations. It is because they work on a small scale and can not afford to make any mistakes there. Invoicing is one of the most common operations that you will find in every business.
That is the reason why platforms like WeInvoice are getting popular these days. In this article, we will review this platform that will help you understand how it works. Additionally, you can check out its features and decide whether you should go for it or not.
Tip: You can get your Proforma invoice template here.
So, let's start with a small introduction to this platform.
---
WeInvoice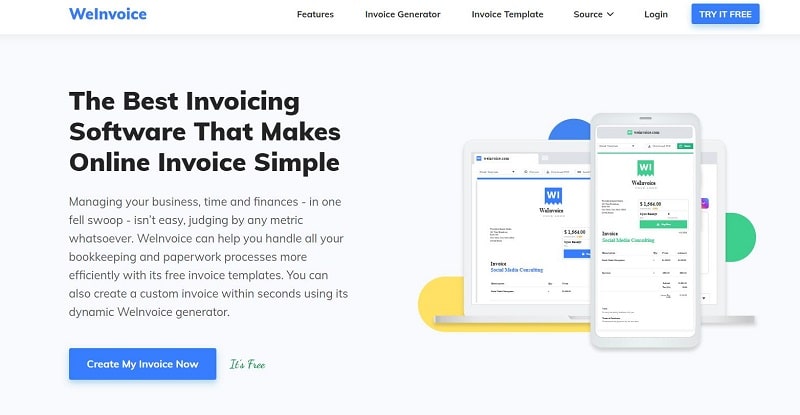 WeInvoice is an online platform that aims to help freelancers and small businesses with a reliable invoicing solution. It has an effective website where you can use any invoice template and create a new invoice for your clients and customers. It is getting popular because of the advanced customizations that help you experiment with your invoices.
These invoices from the WeInvoice tool enhance the professionalism of your work. The website claims that their invoices will improve the way your customer looks at your businesses. Additionally, many color variations help you customize your invoice according to your brand image.
If we talk about the invoice template, there are different customizable parts of the invoice. You can add your business name, logo and list out all the details in a well-organized receipt.
---
Features of WeInvoice 
Customizable Templates: It has thousands of customizable templates that can be used by freelancers or small businesses to invoice their clients. Additionally, many templates can help you improve your branding.
Detailed Invoice: It lets you enter your client business details on the receipt. Additionally, you can add your business logo, services, charges, and payment terms to the invoice.
Paypal Integrated: Getting payments from the client is one of the main issues faced by businesses. However, this invoice generator provides an option to pay the amount from a link conveniently. Thus, there are no more issues in getting your payment right on your PayPal account.
Automatic Invoicing: Have some regular customers? Automate the whole invoicing process and save yourself some time and effort. You can set the invoicing of your clients and it will send a payment reminder after the specified time period.
---
Positives of Using This Platform
By now, you must have got an idea of how this application works. However, here is a list of positives that we found in this application:
It will help you create invoices without putting in many efforts
You can attach your PayPal account link to get paid directly
The website is easy to use and offers an excellent user interface
Templates are customizable and provide enough space to create a detailed invoice
It shows the real-time balance of the invoice and keeps updating the number as soon as you add another service or item
The tool is free to use for freelancers and small business owners. Thus, an excellent way to start your business without investing much in invoicing
---
Negatives of Using this Platform
To get a better overview of a platform, you must be aware of its negatives as well. Only then, you can decide whether it is the right app for you. Here are the negatives of using this platform:
This application can not replace your financial management software as it is limited to the invoice and getting payment only.
You can not get paid from other payment gateways without adding a separate link for them. However, there is an option to get paid through an external link.
---
Final Words- What to Expect From This Tool?
If you are a business that prefers creative ways to carry out your operations, you would love their templates. We can say that it is quite an interesting platform to create invoices. They have exclusive templates for freelancers so that they can get their payments easily.
The fact they have a payment gateway attached to PayPal makes it the best application to use. Thus, you do not need any other solution along with WeInvoice to manage your finances. The best part is- It is free to use and does not charge you any fees to use the services (in its trial pack).